---
When I first learned that Ruroc was stepping into the motorcycle realm with its Ruroc Atlas Helmet, I was stoked. We all know their style is insane and a major head turner when you're on the slopes, but was their transition from snow sports to the street a success? Let's just say I haven't seen that many people stare at me since I went streaking across my college campus during the winter back in my wild years. However, this time I felt more like a badass versus a cold, bare-ass.
Key features
DOT FMVSS 218 & ECE 22.05
Aerospace-grade T300 Carbon Fibre
Shockwave Compatible
Anti-Fog & Anti-Scratch Flow Coated Lens
Pinlock Visor for easy swapping
Fidlock®
Ruroc Atlas 2.0 Review Breakdown
Design
One look at this teeth-bearing venomous decal and one can't help but stare. However, this Toxin design is more than just a sweet helmet to stare at. It's well thought out design is perfect for riders who are looking for Bluetooth convenience, practicality, and protection.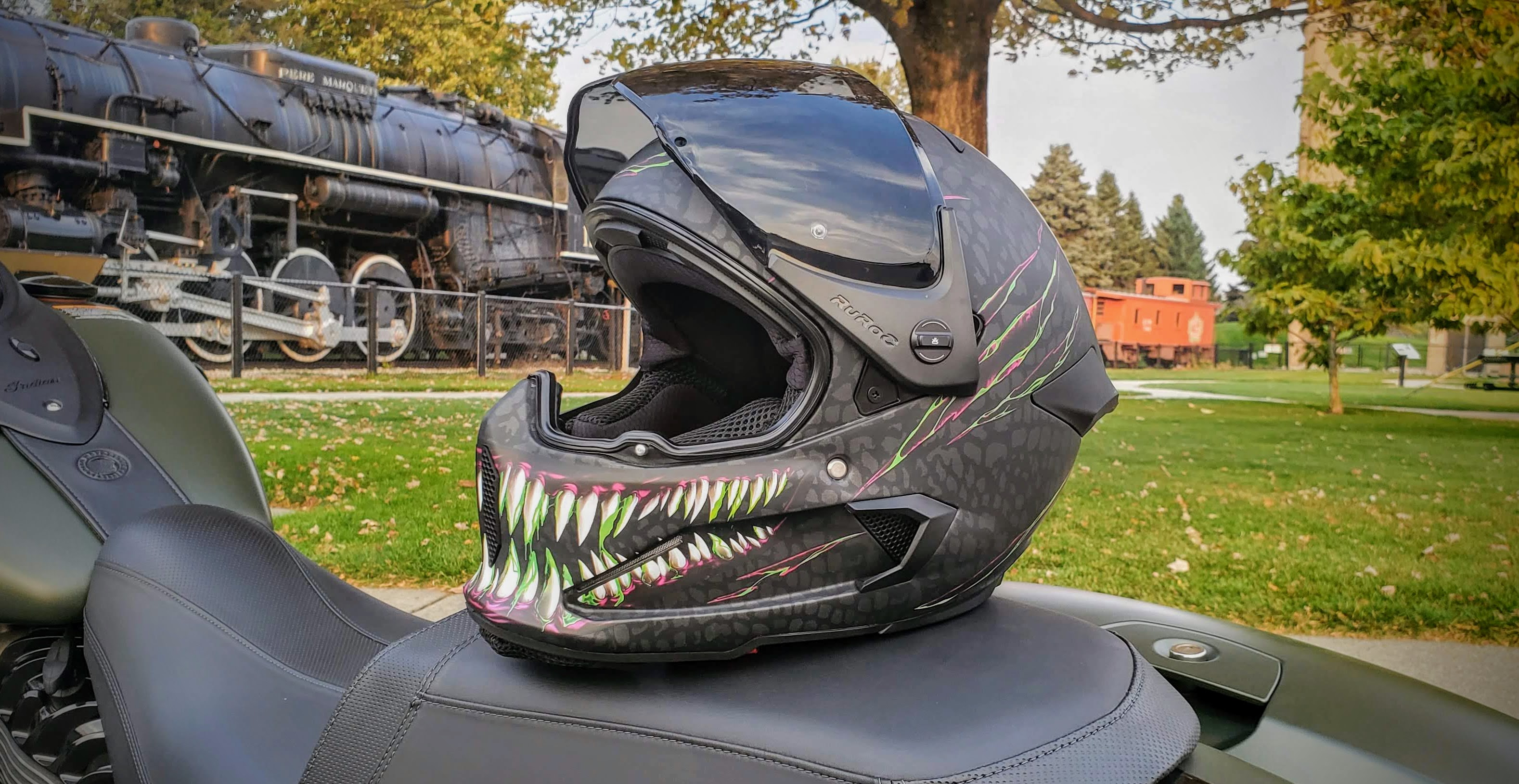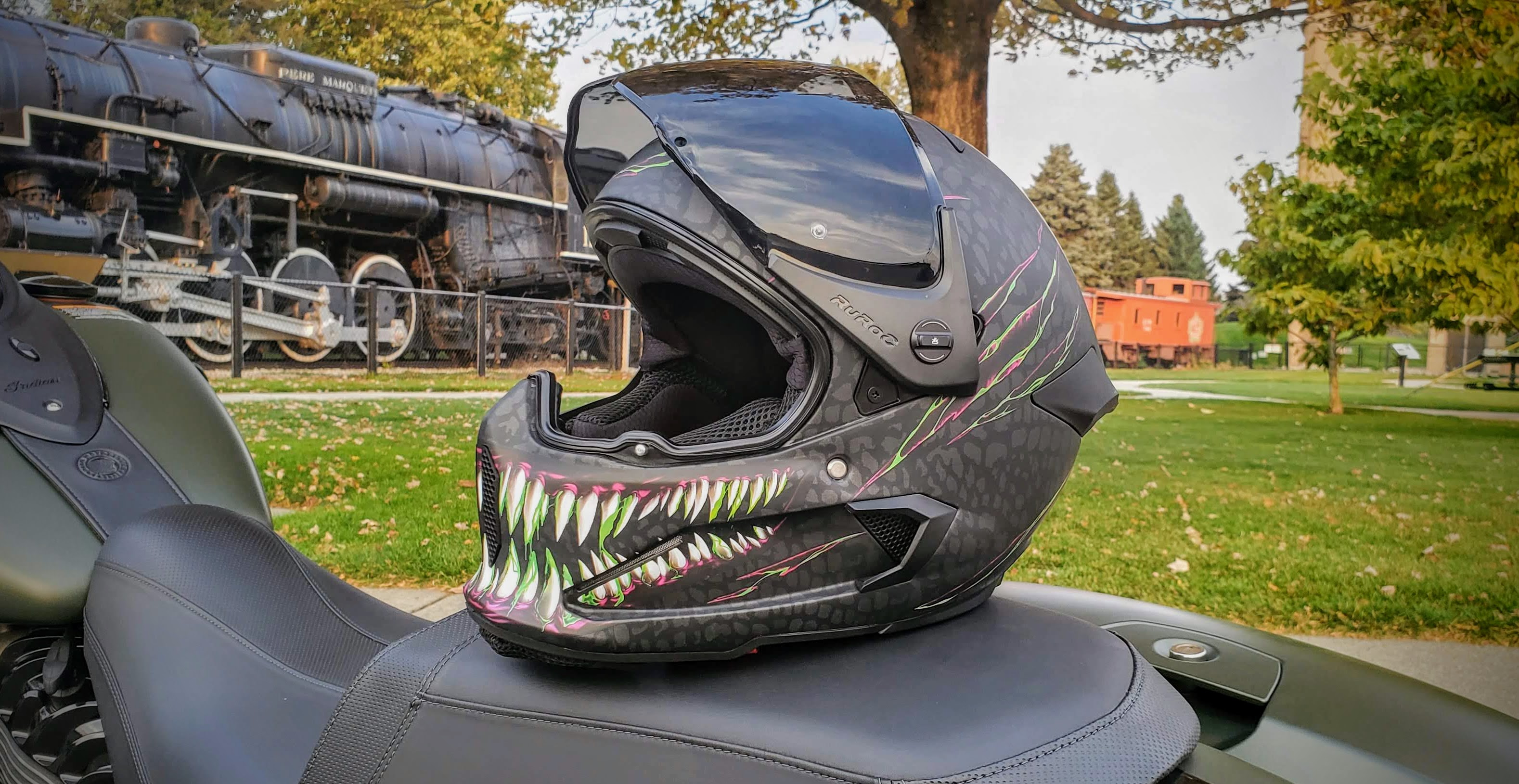 The visors pin lock with multiple locking angles makes finding the right position and swapping of different visors a breeze, especially when you're on the go and away from home and your tools. Swapping of the visor is a simple twist and pull of the pin lock. Swap the visor for any colored or clear version, then push and twist the pin locks back into position and you're done! If you're heading down the road and need some added ventilation or a different perspective, the cog-wheel ratchet mechanism for stepped visor movement allows for three different positions. Easy enough to slide into the right position with just one hand, yet strong enough to stay in position while cruising.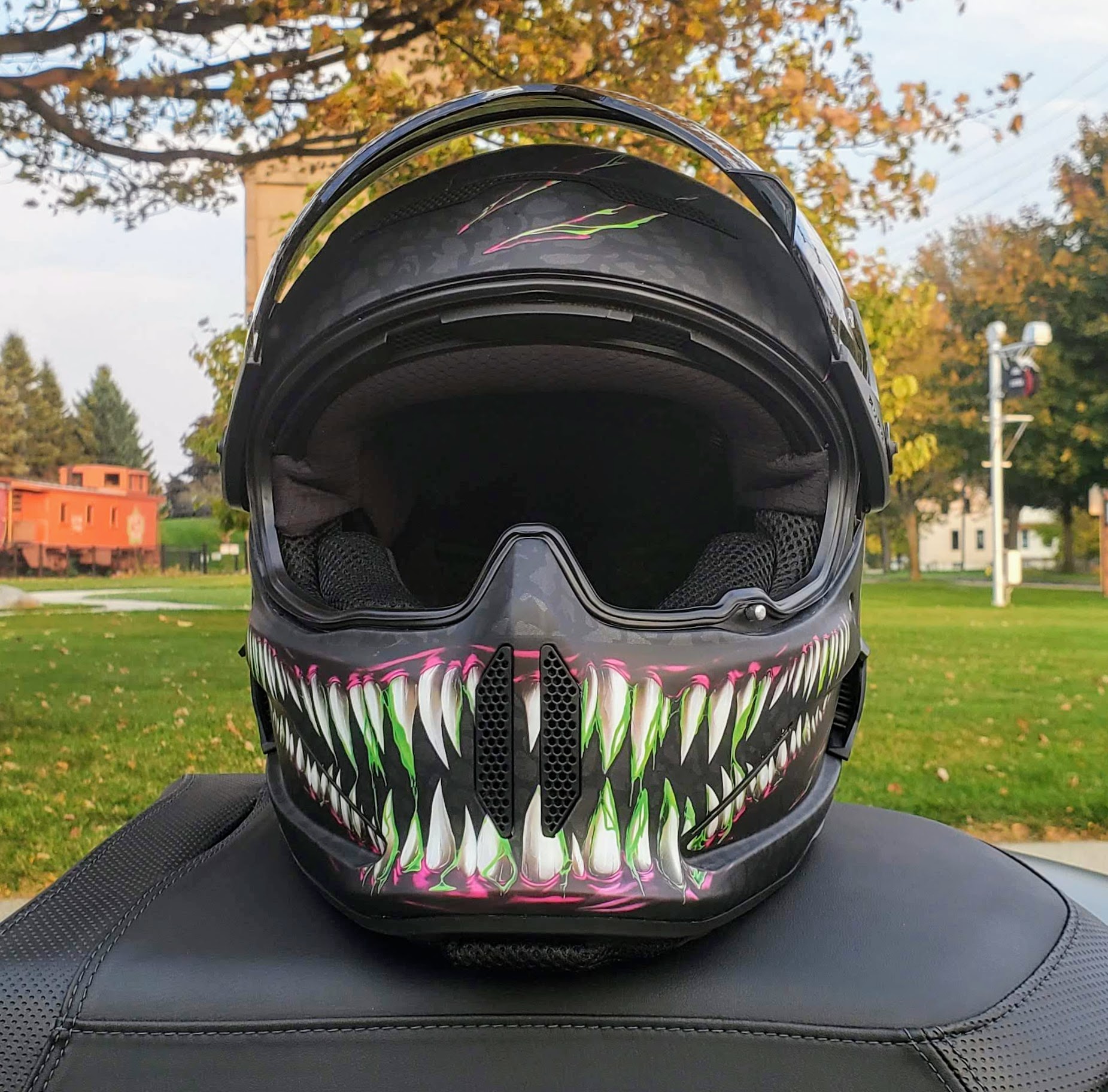 While I never suffered from lack of oxygen, the venting could be better. There were times where I felt it was getting too warm and a slip of the chin vent was all I needed, but then at times there were some fogging issues as well where I would need to flip the visor quickly to clear things up. Even though there is venting near the top and along the sides, having a way to control those areas would be a big improvement.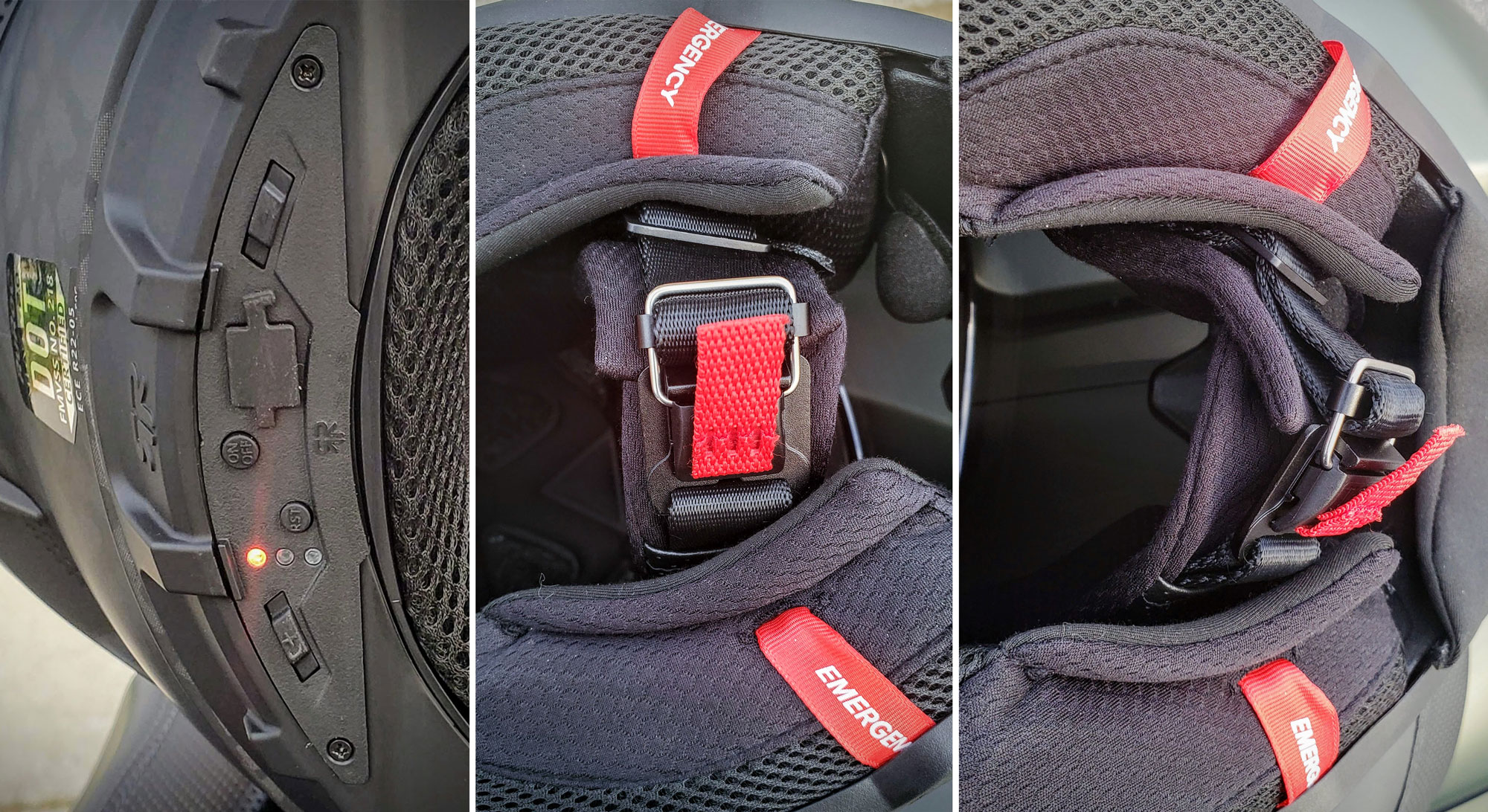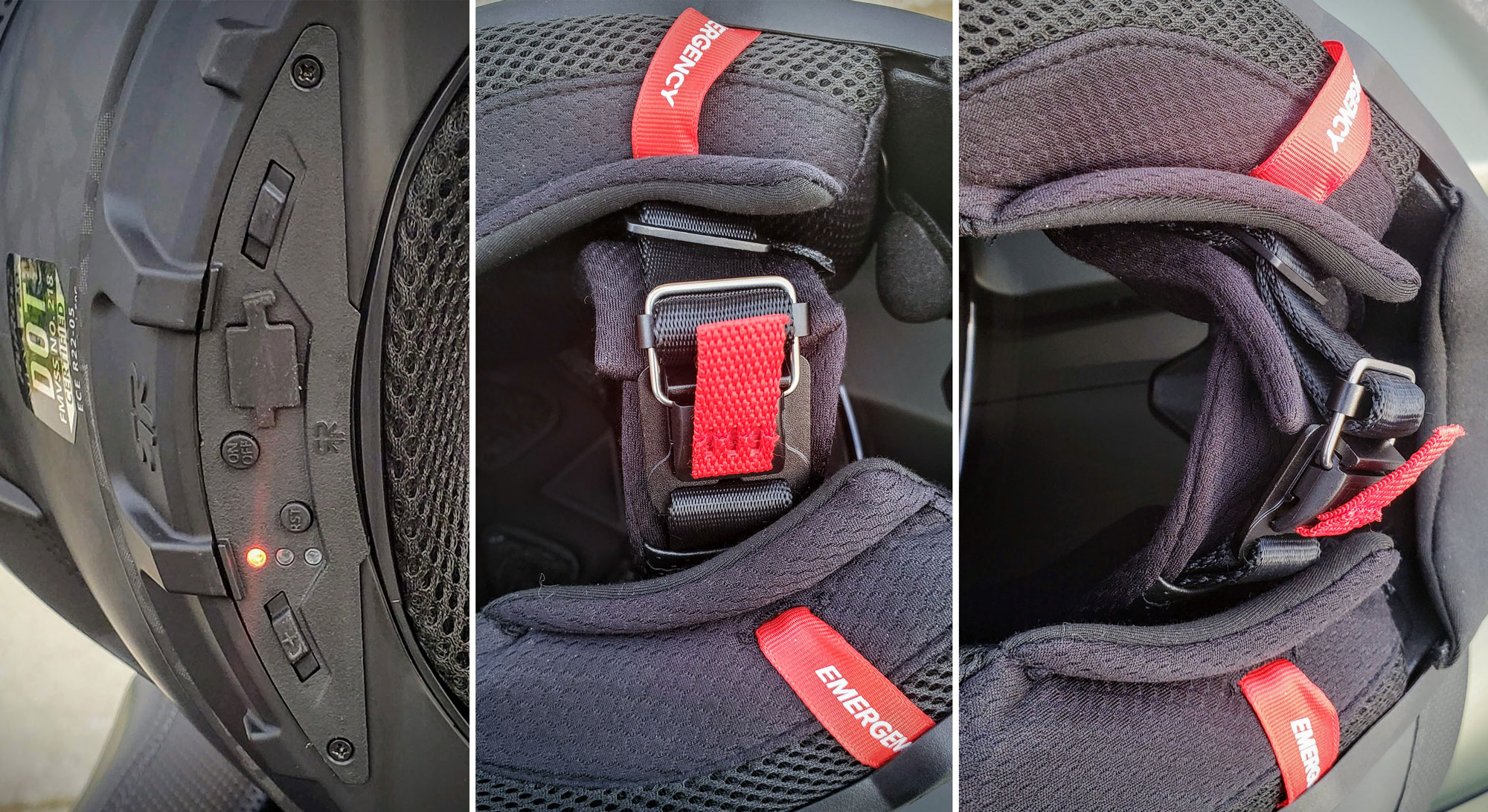 One of my favorite features is the fidlock. I've never had a helmet that made it this easy to secure the chin strap (even with gloves on). Then to take off, simply pull the red tab and viola! The magnetic design makes things easy, quick, and secure.
Protection & Comfort
The DOT FMVSS 218 & ECE 22.05 rating ensures that this helmet can take a hit. Hopefully none of us will ever experience an accident that puts these ratings to the test, but it's good to know that
Ruroc
did the testing for us. They also built in emergency straps as a safe way for EMC first responders to remove the helmet in the case of an accident.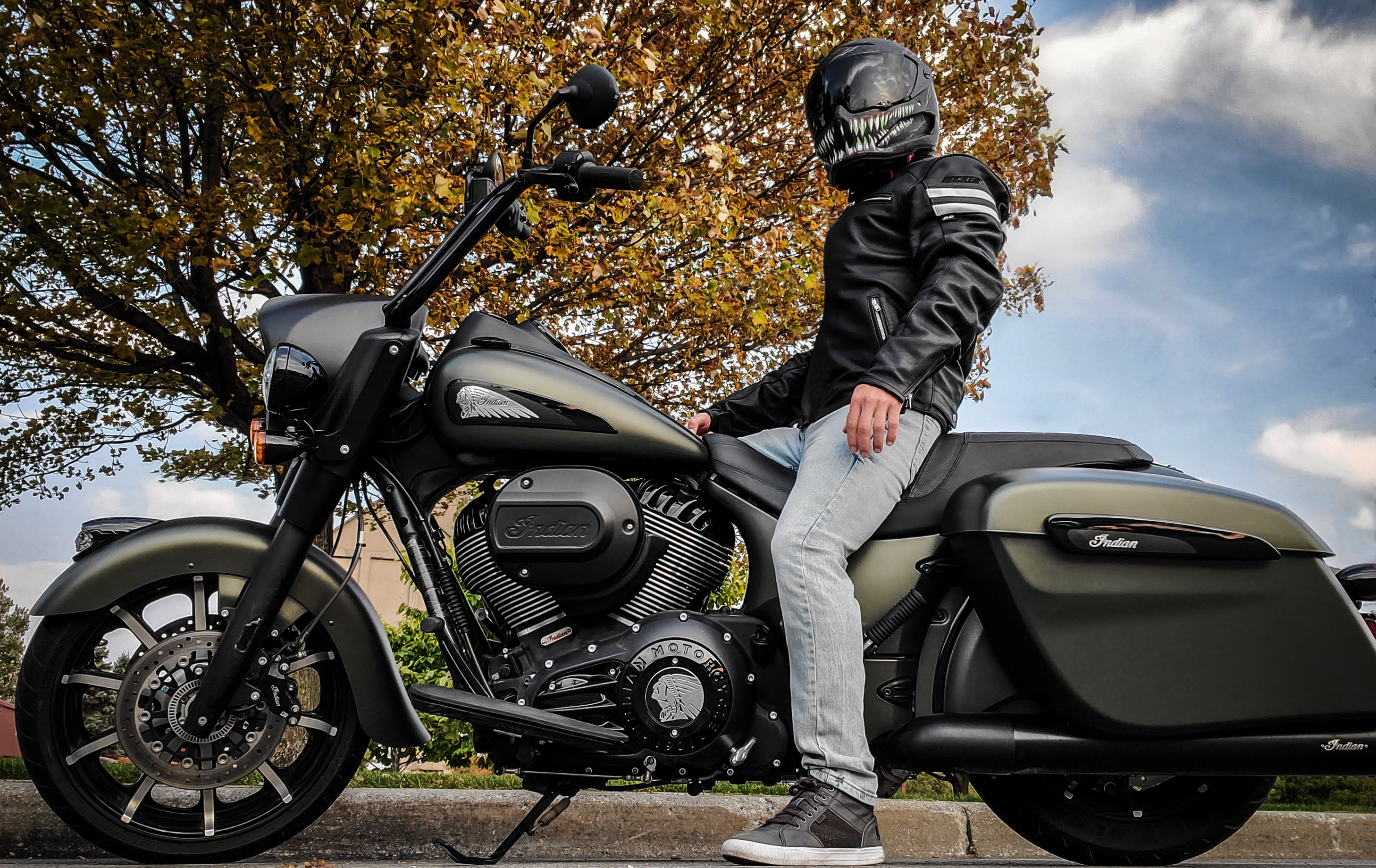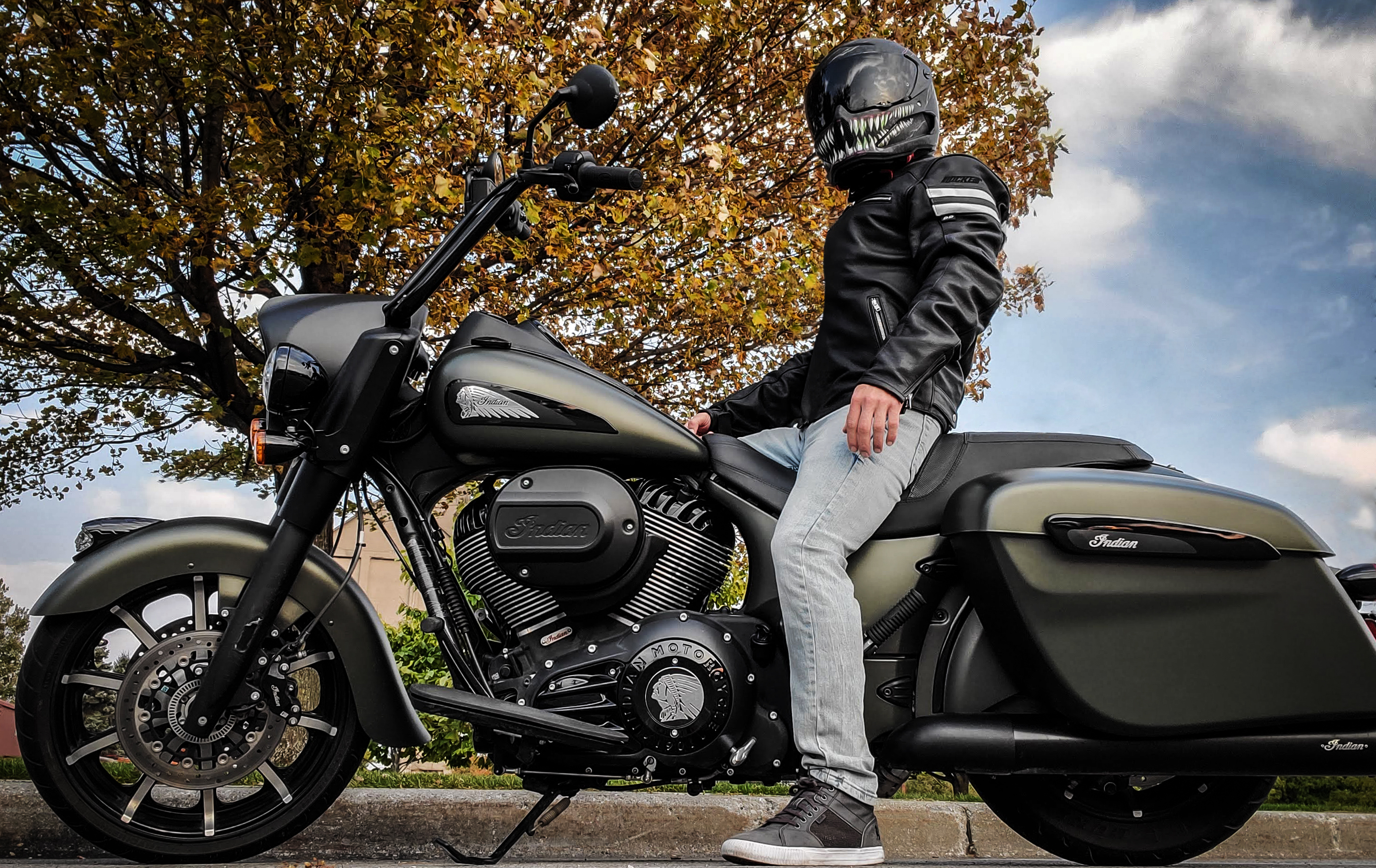 The super lightweight carbon fiber design is easy on the neck, however, the internal padding (while necessary) is crazy tight and needs a long "break in" period for comfort. Putting the helmet on can be a struggle since the tight fit makes things hard on the ears. It felt like I went three rounds with an MMA fighter. Taking off the helmet is a little easier, but still felt like I was in the octagon. When it's on and in the correct position, it does have a good amount of comfort, even for the longer rides.
Shockwave Functionality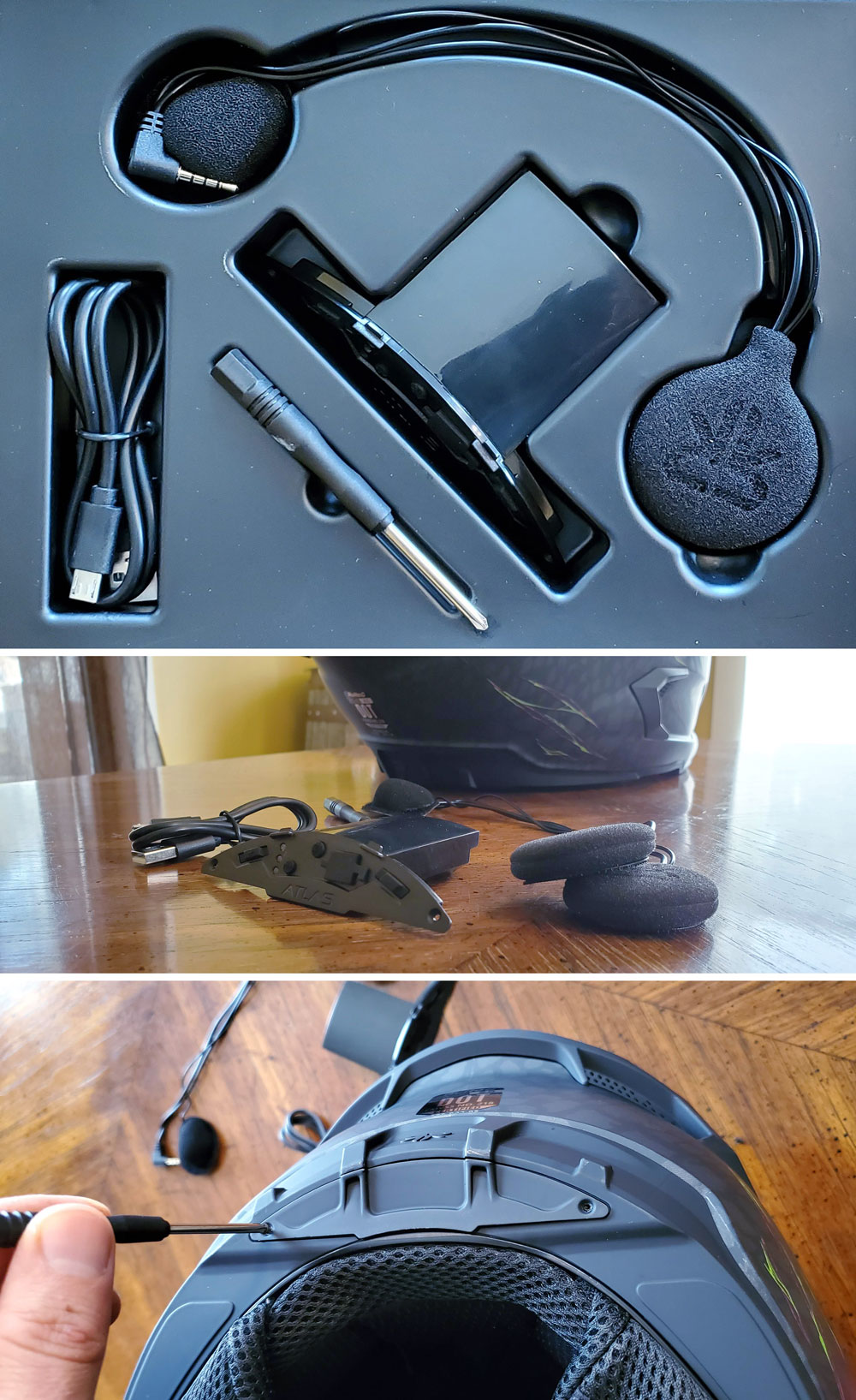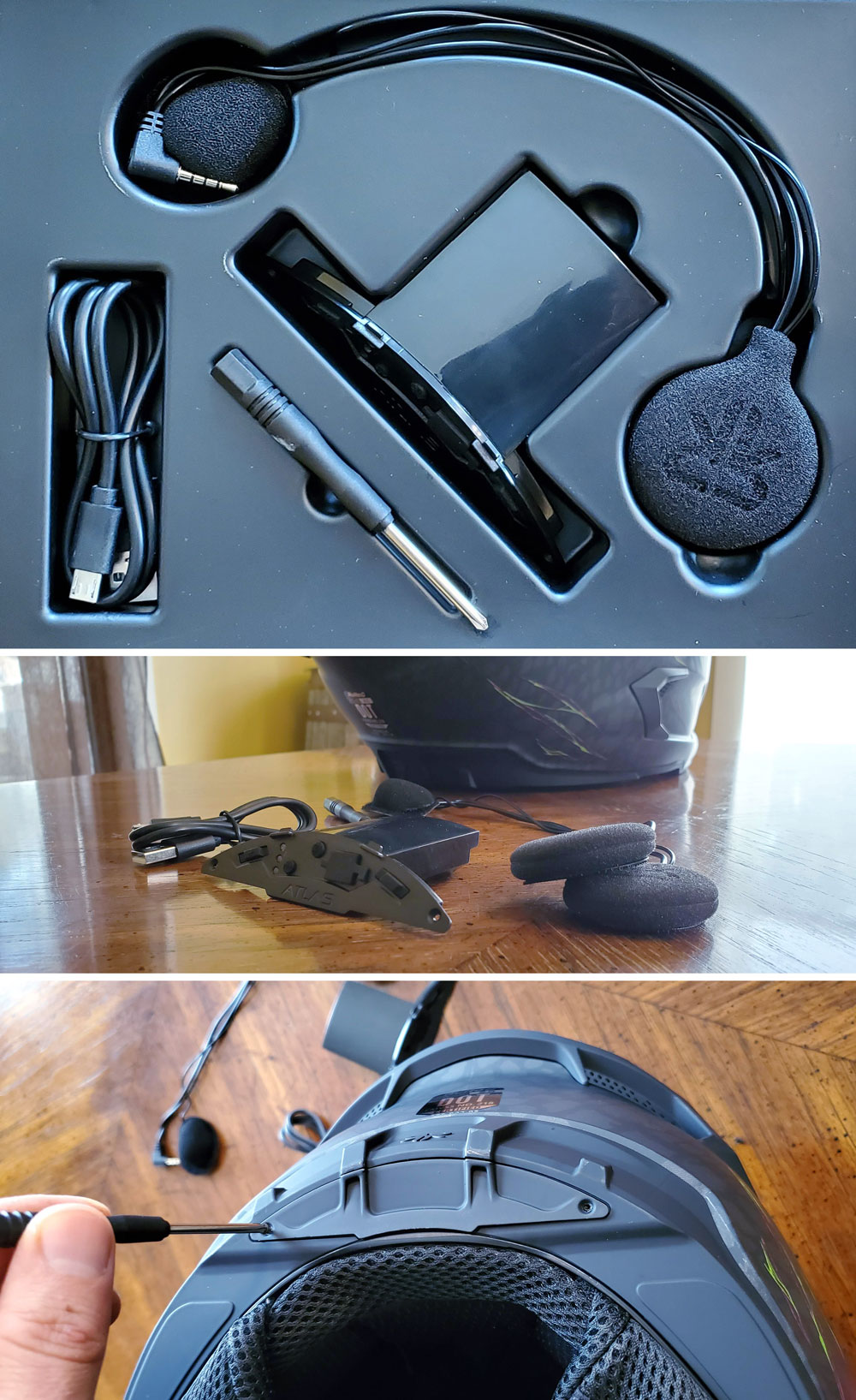 If you invest your money in any of these
Ruroc helmets
that are compatible with the
Shockwave
, then do yourself a favor and spend the extra cash on the
Shockwave
. That was the main selling point for me. I've used other Bluetooth setups before, and while they work great, nothing looked as good or integrated better than the
Shockwave
. Because the
Shockwave
was built specifically for these helmets, everything fits perfectly. The installation was a breeze and pairing to my phone was super simple. The sound quality was impressive and loud enough to hear over my loud pipes and high speed winds, yet not over bearing to where it hindered my shifting or drowned out my surroundings. Even while taking a call, it was very clear and the people on the other side never even knew I was riding a motorcycle. The only issue I have with the
Shockwave
was the small controls. It was very difficult to feel the buttons and impossible while wearing gloves. You have to really practice where the location of the volume buttons are as well as the power button for ending calls.
Value
There are so many different helmets in the market today, but few have as may capabilities and features like the
Atlas 2.0.
 Ruroc really stepped up their game and came to play with their Moto series. While
$495 for the helmet
and another 
$150 for the Shockwave
may seem pricey, I feel most riders who are looking for a solid Bluetooth integration, style, and protection will see the value in the
Atlas 2.0.
RUROC ATLAS 2.0 CARBON HELMET - Moto Review
The Ruroc Atlas 2.0 Toxin is a solid helmet that will not only protect your head, but will make other head's spin and stare in awe at its badassery.
Bluetooth Functionality
9.8
The Good
Looks badass
Bluetooth functionality works great
Fidlock is a game changer
The Not So Good
Comfort and fit needs some improvement
Fogging issues due to not so ideal venting
Shockwave buttons could be bigger or easier to access