Normally I would refrain from jamming multiple beer reviews into one article, but in this case you cannot have Moe without Larry & Curly, sorry Shemp. Red Hook Brewery brings this trio to the masses with a distinct goal in mind: showcase three craft beer styles with amazing quality, great price and even better drinkability. Red Hook has luxury of having two separate breweries across the US to produce fresh and consistent beer, but the main headquarters are stationed in the tree covered state of Washington. Well before grunge took hold in the Pacific North West, Red Hook was founded in Seattle in 1981. As one of the founding fathers of the craft beer movement, Red Hook has years of experience in showcasing multiple styles of pleasing pints appealing to a wide range of palates.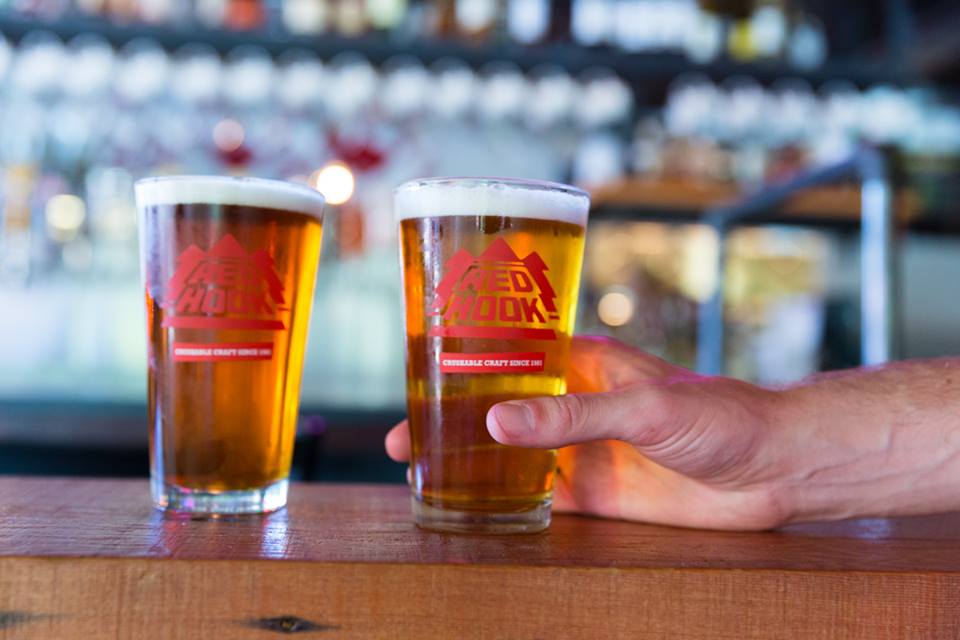 Long Hammer IPA – 6.5% ABV
With a low IBU (International Bitterness Units) of 44 and the addition of a healthy dose of rich malt, this IPA will be gentle, kind and probably call you the next day. Aromas of the fresh Northwest hops in the Long Hammer IPA give off a orange blossom bouquet that rounds out this well-balanced hopped beer. Where as many of the the West Coast style IPAs pack a punch, Red Hook uses a light hand to subtly let the hops shine and bring out the often over-looked nuances of the style.
ESB (Extra Special Bitter) – 5.8% AVB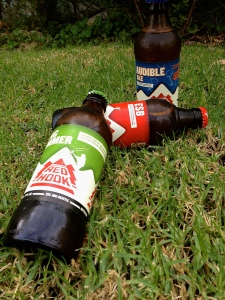 Every time I enjoy a bottle of the Red Hook ESB, I can't help but think back to that iconic scene on the sun-baked roof in Shawshank Redemption. This ESB style ale is by no means bitter. In fact, the balance between the roasted malt and hop makes a pint of the Red Hook ESB go down dangerously quick. With hints of toasted caramel and white chocolate, the sweetness blends with the piny hops to form an easy-drinking ale with layers of character and flavor. 
Audible Ale – 4.7% AVB
Red Hook teamed up with Radio and TV sports personality, Dan Patrick to create a beer devoted to sports lovers. The culmination, of what I am quite sure, was a process of many trials and pints is the smooth and malty Audible Ale. As the robust malts take center stage, the lingering finish of nutty toffee and subtle hops round this beer out into a drink that pairs with everything from crispy pepperoni pizza to jalapeno covered nachos.This beautiful collaboration took the Gold Medal at the 2014 World Cup of Beer for Best English-Style Pale Ale, so it would seem that Dan Patrick's insights go well beyond the field, gridiron and court.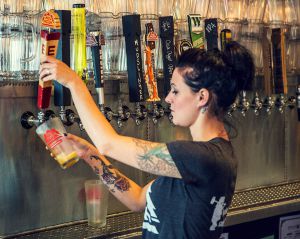 While each beer can stand proudly alone, together in the combo 12 pack ($12.99) they form a beautiful composite of what the craft beer movement is about. With experience and know-how in their back pocket, Red Hook has the ability to push the boundaries of what has been the norm within the beer community and find new expressions of traditional beer. On the flip-side, this trio is a prime example of honing styles down to a science and creating go-to beers that are palate-pleasers and always deliver.
After over 30 years of brewing, Red Hook is still a driving force, paving the way for the thousands of micro-brew companies that are born every day. Their belief in quality and not compromising their product for sake of marketing has given hope to aspiring brewers the world over.