I feel like I'm part of George Clooney's plan in Ocean's Wine Edition as I sneak a full bottle of wine into the little league game. My wife smiles, chats, and then refills the clandestine coffee cup with a local Oregon red blend. The cup gets slowly passed around as the parents marvel at both the style and functionality of the PortoVino Wine Purse.
Fusing both chic fashion and convenient function into one portable package, PortoVino has achieved the perfect vessel for wine lovers the world over. Coming in everything from Kate Spade-style purses to swanky messenger bags with secret pockets for well over a full bottle of whiskey, PortoVino crafted the ideal spy-inspired accessory.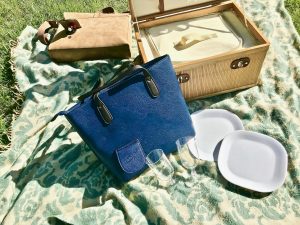 Key Features:
Designed with fashion in mind, so you will look and feel great taking your stylish, elegant purse to any party, dinner, formal event, or outing.
Discreetly holds 2 bottles of wine (1.5L of any beverage) in a removable, easy to use party pouch.
A hidden, insulated compartment keeps your easy to use party pouch chilled for hours
Roomy enough to hold a full party pouch and all your essentials in a separate compartment.
Designer flap on the back hides the pouring spout until you are ready to use it.
Can hold your favorite beverage, from wine, beer, mixed drinks, to water or juice for the kids.
Made of vegan leather and lined with a soft polyester interior
Size: 15″ x 5″ x 12″
PortoVino Purse & Messenger Bag Review Breakdown
Style
Ok, let's get this out of the way so we can talk about other cool stuff. PortoVino has a whole range of different contemporary and classic styles that go with pretty much everything. Yes, I'm a guy, but watching my wife walk around with her purse she got both the admiring glances as well as the total nonchalant acceptance of the purse being just a purse when she set it down at different events.
As for the messenger bag, it fits in perfectly with a business-casual vibe, and also allows for all of the essential workplace needs. PortoVino designed the messenger bag to step in and out of the business world without question while holding a delicious and devious secret safely among the papers, laptop, and office accouterments.
Function
I was pretty skeptical at first when we poured the bottle of wine into the pouch, closed it, and then adjusted it through the cleverly hidden flap. Before we ventured out to the picnic where we planned on becoming the envy of all of our friends, we wanted to test it. Simply perfect. We flipped open the flap, pulled the nozzle out, and pressed the button. Pouring like a champ, the PortoVino wine was spill-free and closed air-tight when we stopped pouring.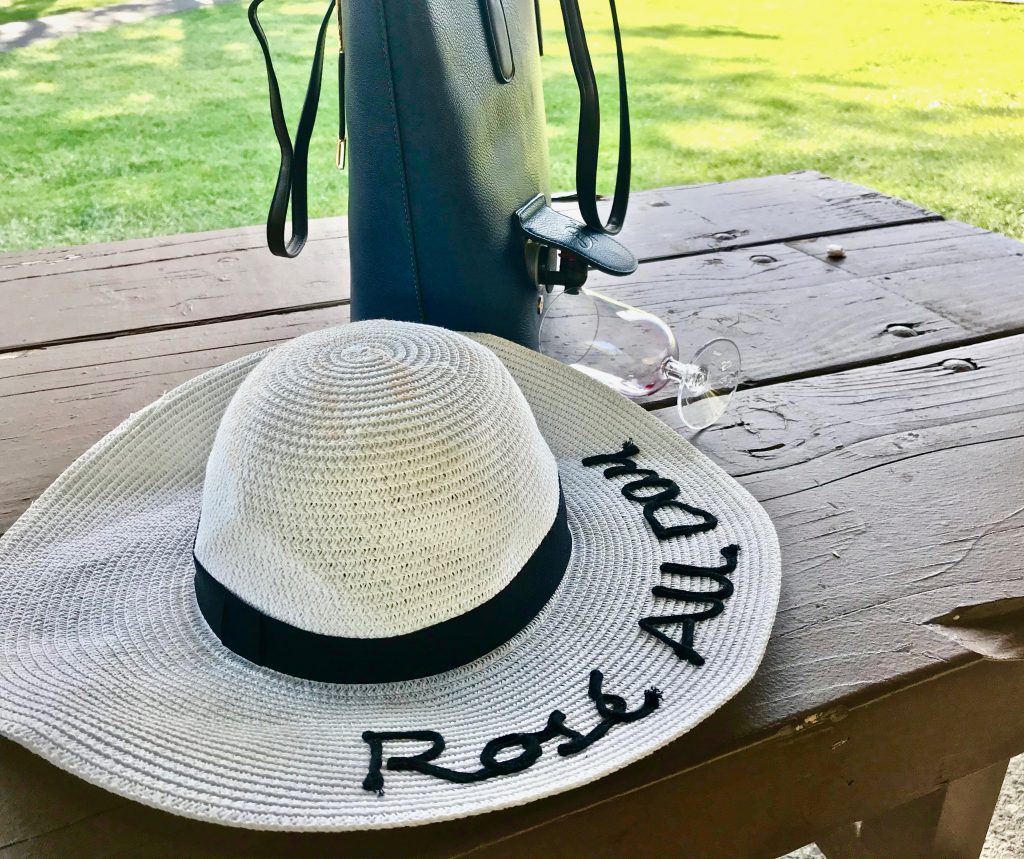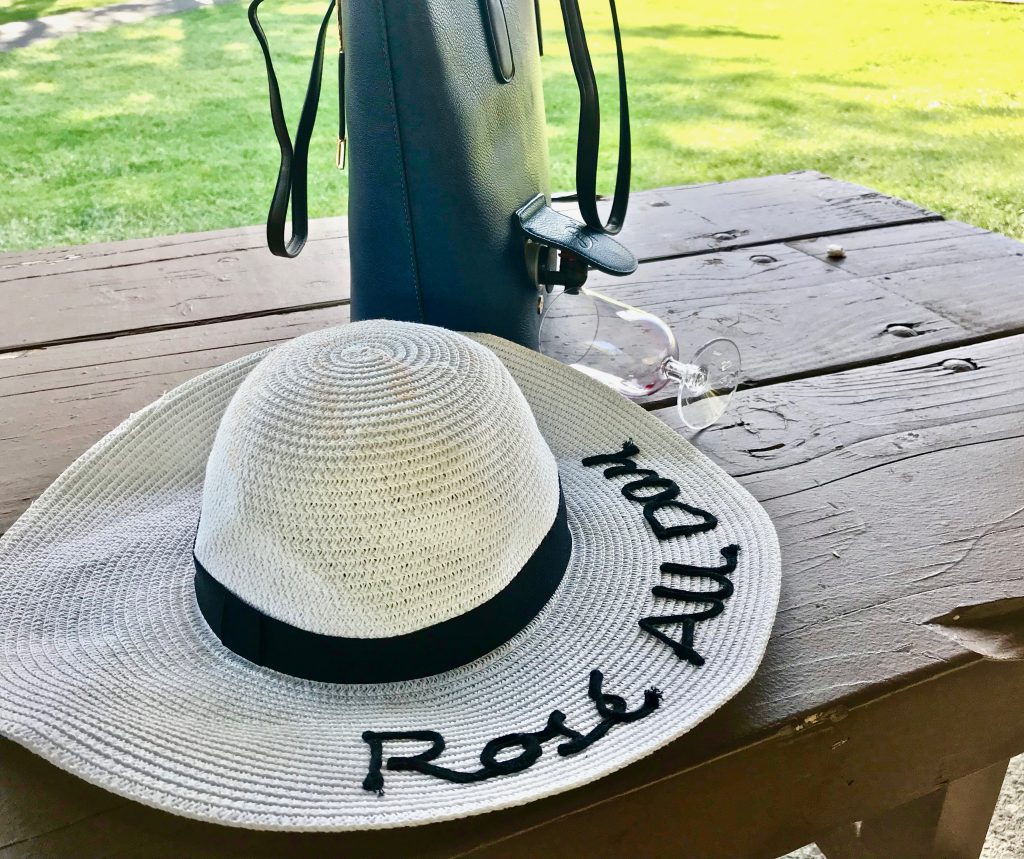 Portability
The weight is no different from a normal purse or tote, allowing for optimum liquid carrying capability. The straps on the purse are made of vegan leather and flow with the chic design seamlessly (pun intended), while the durable cloth straps that support the messenger bag flex with every weight shift. As for the size itself, it holds everything it needs to and then some while not taking up too much space.
Storage
There are plenty of pockets in both the tote and purse that creates easy access for all of your belongings. The best part is that none of the pockets interfere with your ability to access whatever liquid libation you're carrying. Every PortoVino product comes with one disposable 1.5L plastic beverage pouch, which can be reused, but they recommend a single use to make sure your pouch full of rosé doesn't taste like the rum punch you snuck into the movie theater last week. When you need more you can always order a nice big supply to keep on hand from their site.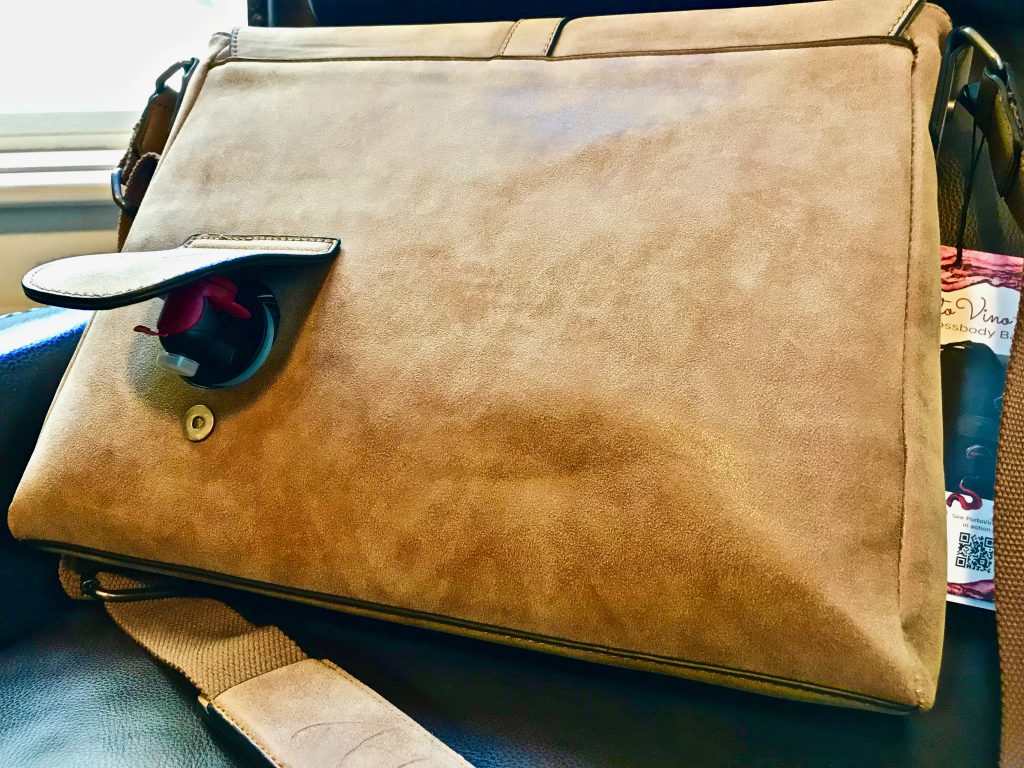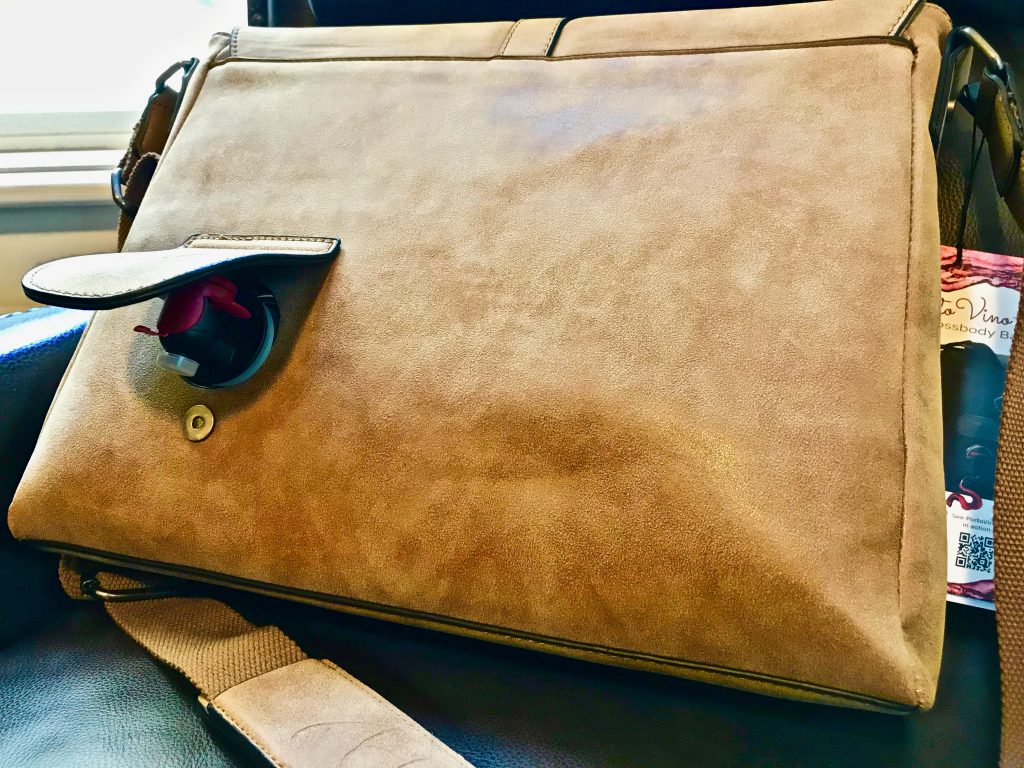 " You can easily load the PortoVino with your favorite Rosé, or any beverage and it's roomy enough to fit all your essentials: keys, wallet, cell-phone, makeup, books, etc. in a separate main compartment. Sipping Chardonnay with your besties just got even more fun with a PortoVino Wine Purse that lets you bring the party along wherever you are!" ~ The PortoVino Team
Durability
Aside from being able to take two bottles of booze with you pretty much anywhere you want to go, the PortoVino line offers durability across all of the products. The Classic and Messenger bags are made from 100% Vegan Leather, while the Daypack and City Tote come in 100% Polyester. It might be hard to believe, but the Canvas Tote is made from 100% Cotton Canvas. PortoVino crafts their bags to withstand the daily trials of being used simply as a purse or bag without being simply a booze-hiding novelty.
Value
Ranging from $44.95 for the totes, $74.95 for the purses, and $89.85 for the messenger bag, these are damn near a steal. Whether you're carrying water, iced tea, wine, or a spirit-infused punch, the PortoVino line of bags, purses, and totes is what every adult has ever wanted.
Buy Now: $44.99 and up or to learn more, head over to Porto-Vino.com 
PortoVino Wine Purse Review
The only drawback is buying more pouches. Other than that, PortoVino has crafted the ideal wine carrying accessory.
The Good
The style allows for easy access.
Design features plenty of storage.
It's crafted to be both a vessel and a fashion statement.
The Not So Good
Buying extra pouches, but honestly, is that such a big deal?