Pikesville Straight Rye Whiskey - Drink of the Week
When you pick up a bottle of Pikesville Straight Rye Whiskey, you will glance at the label and not even know or understand the full history of this rye whiskey that dates back to 1895. The Whiskey was originally produced in Maryland until prohibition shut down their original L. Windard & Brothers Distillery. Once prohibition was repealed, a local businesmmen picked up the brand and produced it in Baltimore until 1972 until Majestic Distilling ceased operations. Somehow, the brand was able to keep selling off of their whiskey stocks until 1982 when Heaven Hill picked them up. Although now produced in Kentucky, the brand remains famous as the last-standing rye whiskey of the former booming Maryland Rye industry.
The Pikesville Rye is a 110 proof whiskey that has been aged 6 years in extra-aged barrels stored. Heaven Hill says they give the barrels prime warehouse location and their famous Bernheim Distillery in Louisville, Kentucky. The whiskey has received many acclaims and has racked up some hardware over the last few years. Receiving a Double Gold at the San Francisco World Spirits Competition, an "Extraordinary, Ultimate Recommendation" from the Ultimate Spirits Challenge and was named the Second Finest Whisky in the World in Jim Murray's Whisky Bible 2016 as well as the World's Best Rye Whisky at the World Whiskies Awards 2016.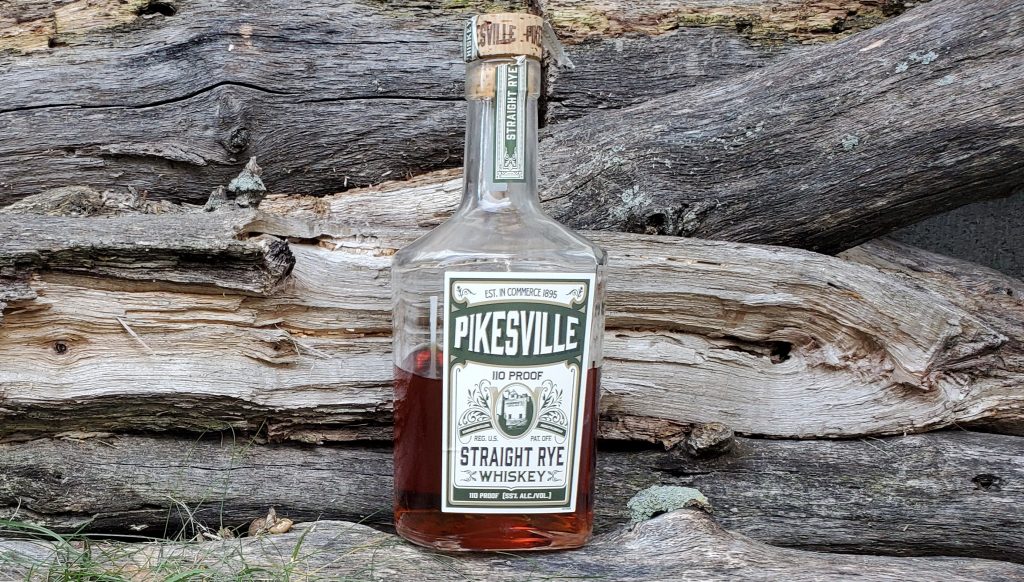 We recently sent a few bottles of Pikesville Rye to our tasting panel for their thoughts and the initial feedback was instant- SHE'S A POTENT ONE! Read on for our panel's full review breakdown.
Pikesville Straight Rye Review Breakdown
Proof: 110 proof (55% ABV)
Age: 6 years old
Nose: Smokey oak, cocoa, and some cinnamon.
Flavors: Heavy spicy rye. Some apricot with vanilla and cinnamon.
Price: $46.99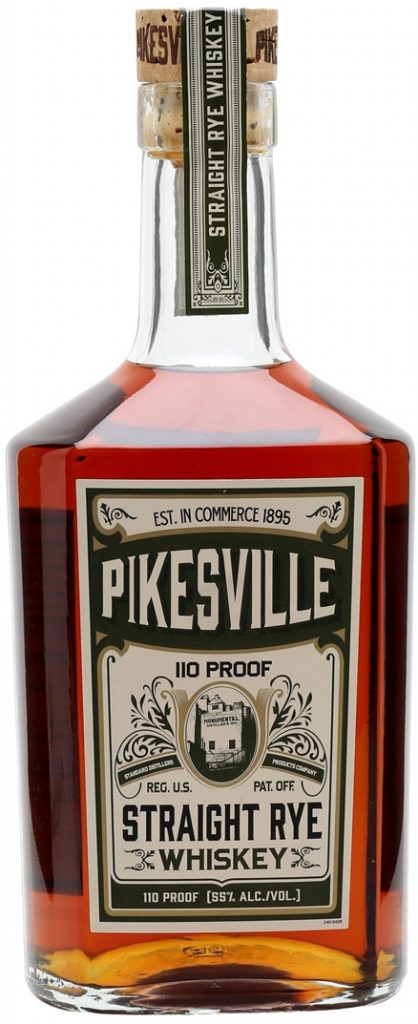 On the nose, our tasting panel was instantly met with the heavy proof of this rye. We recommend giving this bold whiskey a swirl before taking a sip, which will give it time to open up and let alcohol vapors mellow. Once you've done that, you will enjoy aromas of smokey oak, cocoa and a hint of cinnamon. When you take your first sip, there is a quick burn, however it does settle in nicely considering it is 110 proof. On the palette, we experienced bold flavors of spicy rye, some fruit flavors- especially apricot. At the end, you finish with more delicate flavors of vanilla and cinnamon.
Since it is produced by Heaven Hill, many consider it as the distinguished brother to Rittenhouse Rye. While our panel did find similarities, the extra 2 years of aging combined with the higher proof really separates this whiskey for us. We found that Pikesville pairs nicely with an ice cube to reduce the burn, but it holds up well in the ice and doesn't break down. Be careful if you choose to go the neat route, this baby will hit you hard in the morning with it's drink-ability and high proof. It also pairs well in a cocktail, and we given you a good recipe to try below.
Overall, this is a nice 6 year old rye whiskey to pick up if you are the market for something new. Our tasting panel enjoyed the nuanced flavor that came in such a high proof. If you like Rittenhouse Rye and want to step up a level, then you should definitely look at the Pikesville Straight Rye Whiskey.
MIX IT UP WITH…Kneecap
Ingredients:
1.0 oz Pikesville Rye Whiksey
1.5 0z Aged Tawny Port
.5 oz Domeaine De Canton
Method:
Combine all ingredients in a shaker with ice. Shake until well chilled and strain into a chilled cocktail glass.
Buy Now: $46.99 or for more info, visit: PikesvilleRye.com