It's a beautiful hot summer day and you decided the beach is the place to be. A group of your friends are heading down and you need to grab some drinks and snacks for the day of fun in the sun. You finally get there and see the "bro" type of person struggling to pull his 1 ton cooler across the hot sand while sweating and swearing under his breath. Luckily for you, you were smart enough to pack like pro with the Pelican Dayventure Backpack Cooler. Well, at least I felt like a pro when I arrived with a party strapped to my back. The Pelican Dayventure Backpack Cooler was easy enough to pack up and hit the beach with, but did it hold up in the hot sun for all day fun? Let's dive in…
Key Features:
Puncture-resistant material
Lightweight design with padded shoulder straps
Compression molded base
Leak-resistant zipper
Waterproof seal
High density closed cell foam
Exterior pocket
Insulated Cooler Compartment (Holds 6 Cans + Ice)
Wide Roll Top Opening for Easy Access
Dry Storage Compartment for Wet or Dry items
Pelican Dayventure Backpack Cooler – Breakdown
Durability:
If there is one feature that stands out above the rest, it's the durability in this backpack that makes the price tag seem justified. You can tell right away that the Pelican Dayventure Backpack Cooler is built tough and made to last. The Puncture-resistant material is thick and resistant to rough handling and outdoor use. The compression molded base also helps to keep the material tight and durable as well as being strong enough to keep the bag upright when tossed on the ground.
Portability & Design:
Even though the Pelican Dayventure Backpack Cooler is overbuilt when it comes to durability, it still retains a lightweight design for easy portability and versatility. The shoulder straps are padded and help provide added comfort when the bag is loaded up with ice and beverages. There's also a rubberized carry handle, which is great for quickly grabbing the bag and tossing it into a car, boat, trunk, or simply walking with it. The overall design is simple, although I feel like they could have utilized the space a little better. There is only one exterior pocket to keep dry goods separate from the rest of the cooler. There is no zipper on this pocket, but a simple hook latch that can be a pain when securing. I wish they would have added a couple little side pockets with zippers or perhaps another interior space for separating smaller fragile items like sunglasses and cellphones. However, the dry storage upper half of the pack has plenty of space for a towel, a change of clothes, and some snacks. If you want to fit more than a six pack in the bottom cooler, then you can also utilize the dry storage up top for more beverages. You can easily fit another six pack up top with ice.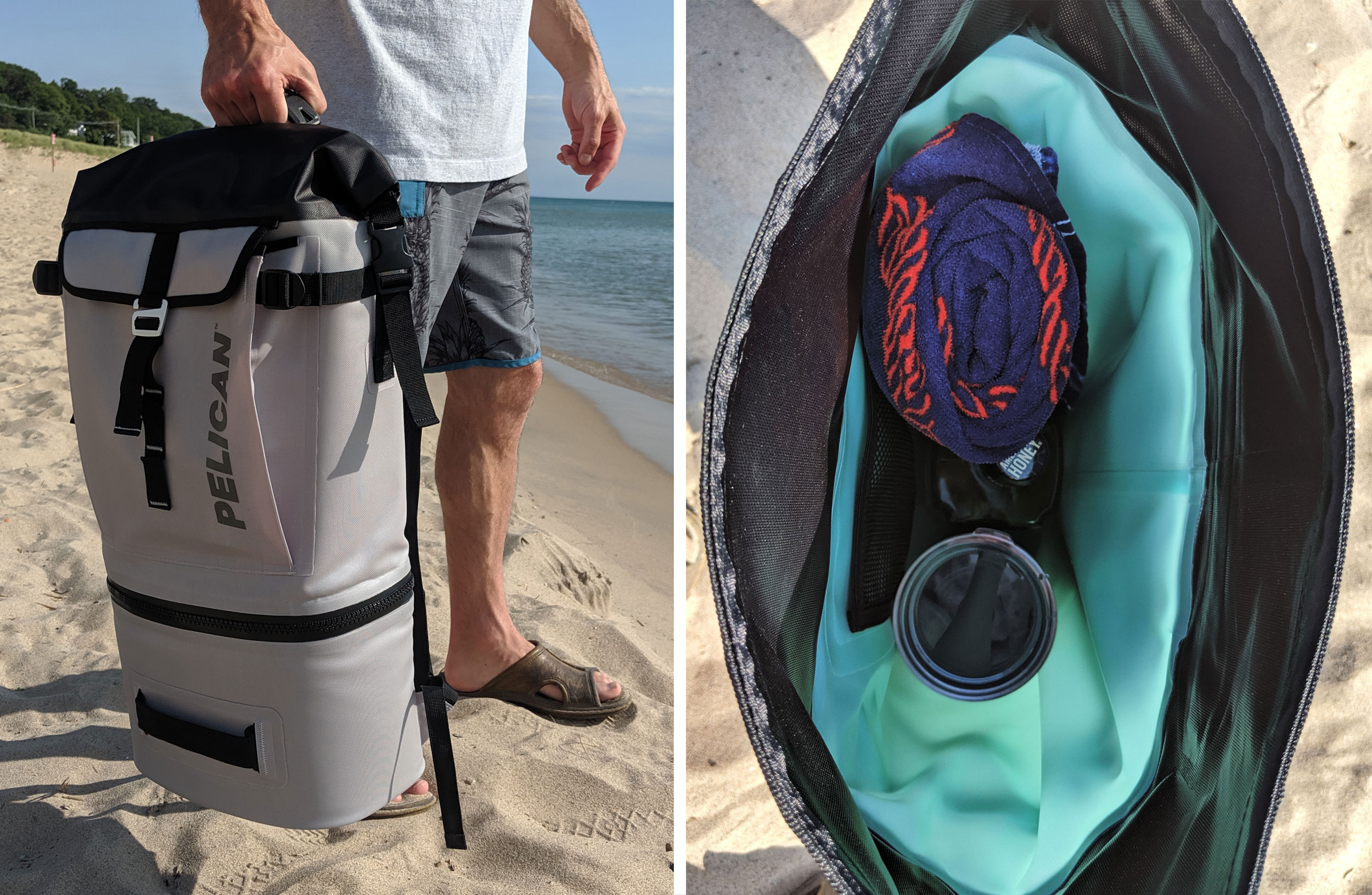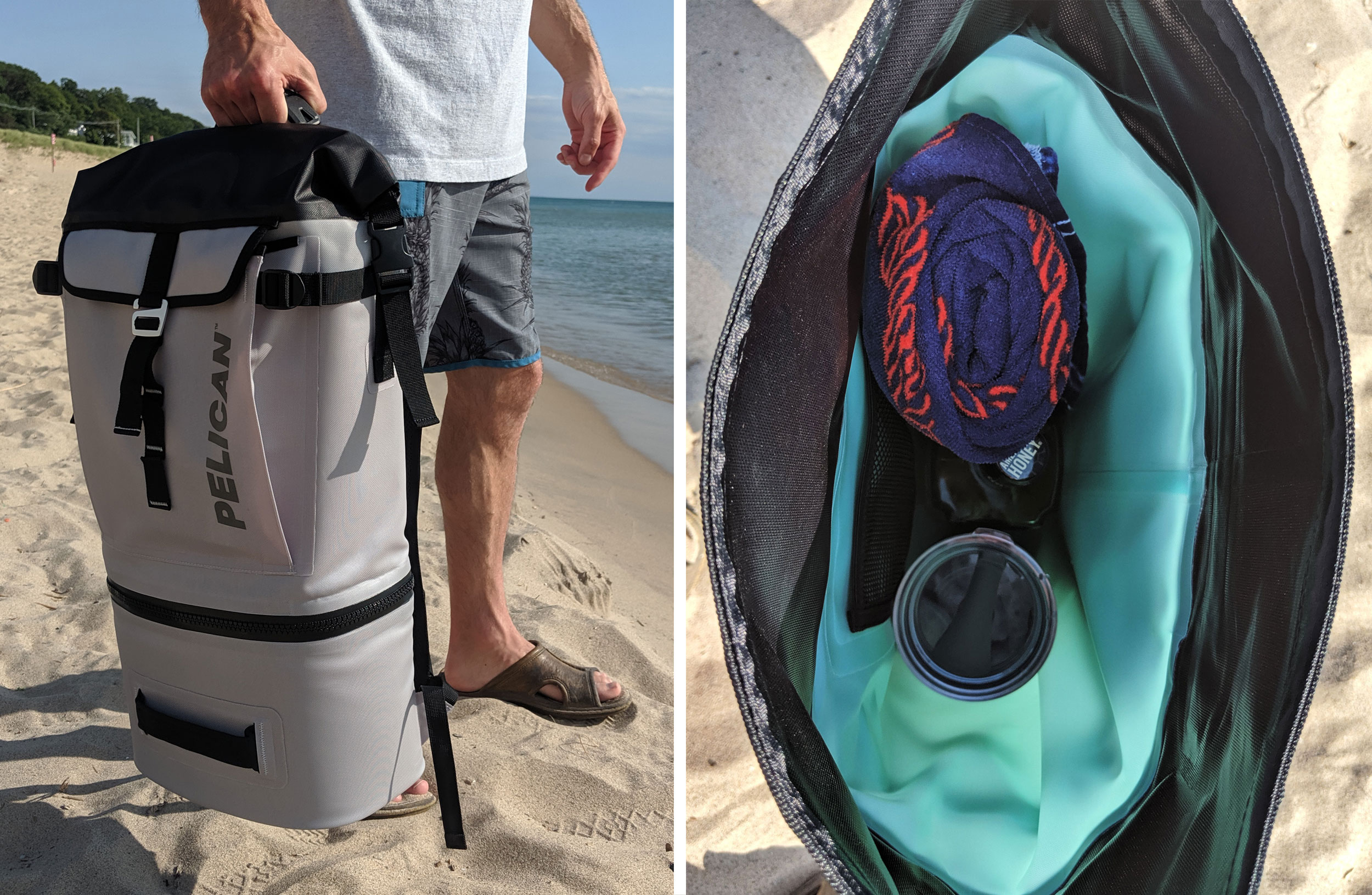 Performance:
Keeping things cold is the main objective when it comes to a good cooler. The Pelican Dayventure Backpack Cooler has high density closed cell foam for extreme insulation that lasts all day. I tested this bag with both ice packs and regular ice and left it outside in the sun for several hours. Although over 60% of the ice had melted by the end of the day, it was able to keep the beverages cold and water inside without any leakage. This was due to the leak-resistant zippers with waterproof seal. The zippers are commercial grade and seem to be able to withstand drops and drags while still keeping the ice and water where it belongs.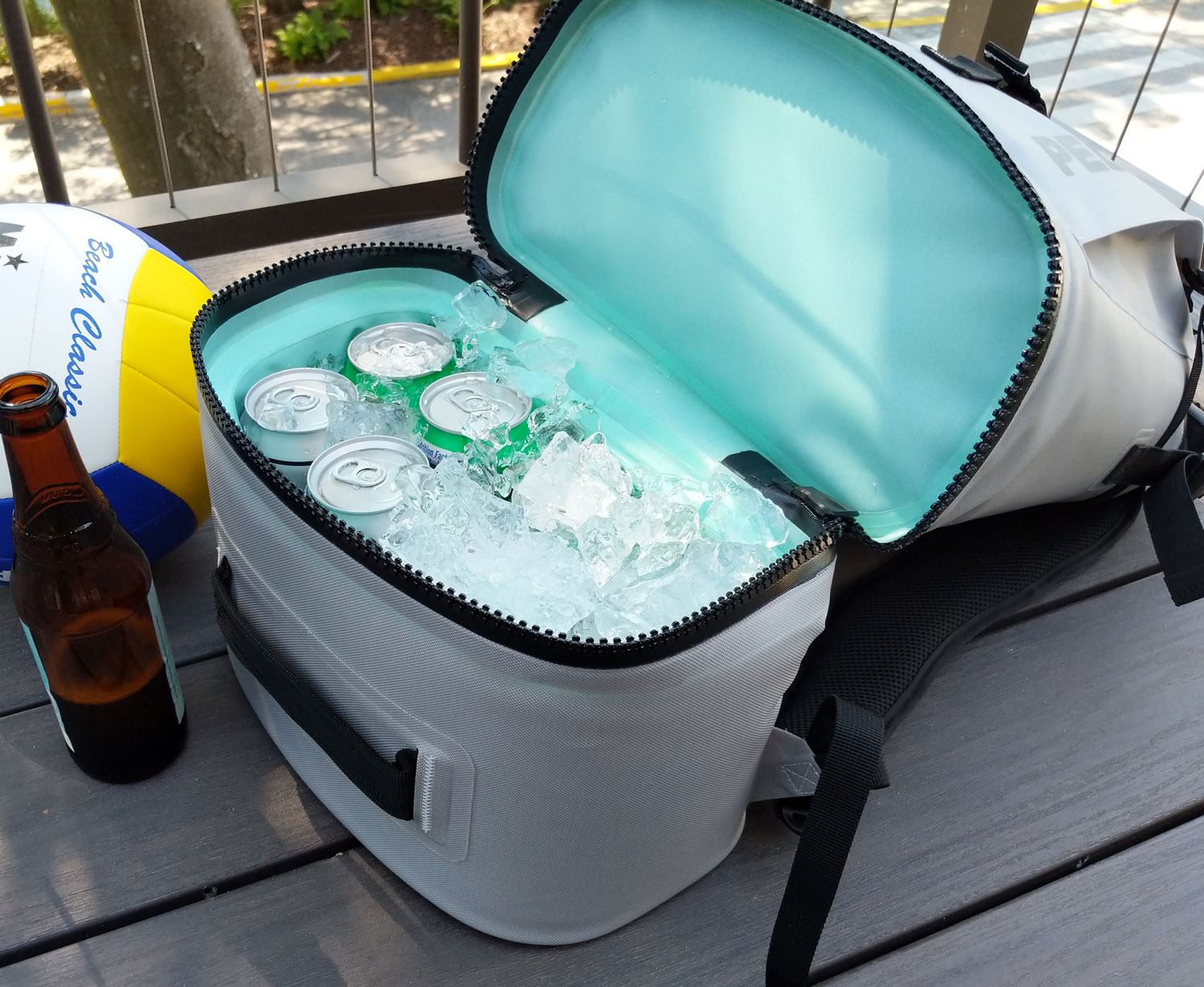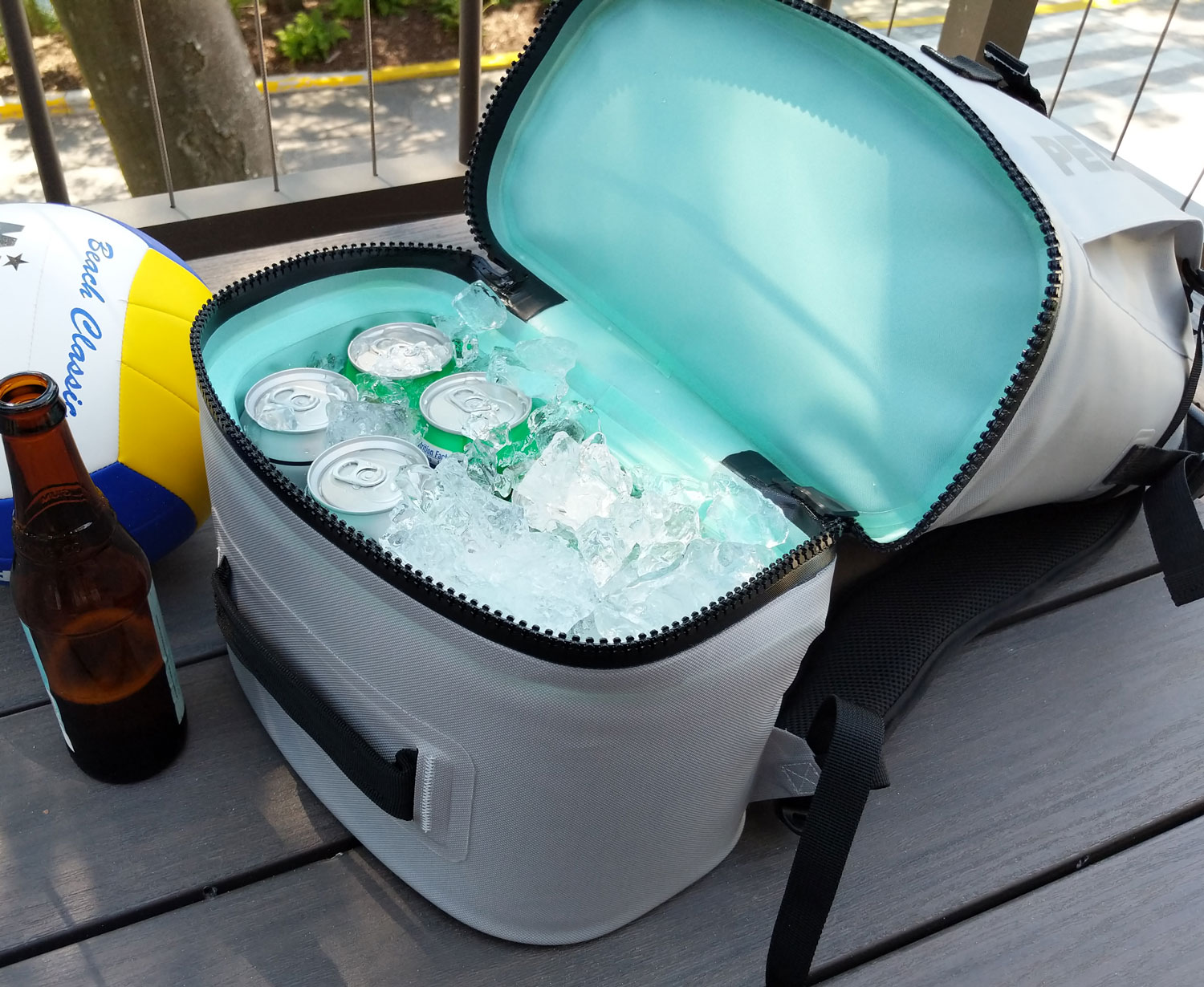 Value:
Although you can find similar backpack coolers out there for less money, they don't have the durability that Pelican puts into their products. There are similar types of coolers from other popular brands, but they actually cost more for a similar volume. Even though I would have liked to have seen more storage space utilized in the design and perhaps a couple bonus accessory features (i.e. integrated bottle opener), the Pelican Dayventure Backpack Cooler is still a solid contender in the Backpack Cooler space.
Buy Now: $249.95 or to learn more, check out: Pelican.com
Pelican Dayventure Backpack Cooler
The Pelican Dayventure Backpack Cooler does the trick when it comes to keeping your items cold and easily portable, but it falls a little short on maximizing the space for non-beverage storage.
The Good
"Built to last" durability
Keeps drinks cold, longer than most soft bags
Easily portable
The Not So Good
Could use better design for storage
Bulky and hard to pack away in smaller spaces
Pricey