What happens when your day gets so crazy that you can't make it to the gym for any of the scheduled workout classes or personal training hours? Maybe try to squeeze in an at home workout or just skip it all together. While doing anything is better than nothing, sometimes working out on your own can get boring and unsatisfactory. You need that extra push from a trainer or instructor to get the most out of your time. Instead of rushing to get to the gym for the last class, you can choose to have a personal trainer in your ears at the push of button anytime you want. PEAR Sports offers an "interactive coaching platform" with a massive selection of workouts and sports training for any fitness level in a wide range of categories. We were given the opportunity to try out the PEAR Mobile Training Kit with PEAR Sports App, heart rate monitor, and Stride earphones. This kit is everything you need to help you reach your fitness goals.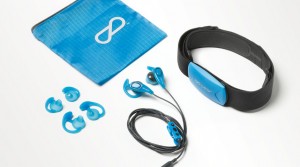 Key Features:

Multiple coaches to choose from
Hands free, eyes free coaching through your smartphone
Interactive audio workouts from professional athletes and trainers
Personalized coaching based on your heart rate
Hundreds of workouts and training plans for your fitness level and preferred activity
Calories, pace, distance, time, heart rate, elevation and map tracked and recorded
Tech:
The PEAR mobile training intelligence system, in a way, puts personal coaches right in your ear that are available in the App. The heart rate monitor connects to your phone via bluetooth and sends the data to the PEAR app (other heart rate monitors are also compatible, so if you already have one you may not need to invest in another one just yet). The app then uses this information to help guide you through the workouts better for maximum results. You are able to still complete any chosen workout program without the heart rate monitor, but you won't get the most accurate results and you will have nothing to compare day to day personal fitness levels.  There's a calibration workout (a simple run) that finds your lactic threshold and sets your personal VO2Max number.  This number is also known as your fitness number and it is used to suggest workouts tailored to your capabilities.  Diving right into the actual training, the coaches start you off by telling you what to do and for how long. Your heart rate is a key component to getting you to a recommended cardiovascular level and keeping you there. The coaches will encourage you to do better or bring it down a notch depending on where your heart rate level is and where it should be for that specific workout.  To top it off, you can still listen to your favorite playlist while your using the PEAR app.  The music softens when the coach is talking and then resumes to normal.
App:
We initially had trouble finding the app in Google Play. It seems that they were having issues with that version so it has been removed temporarily while they work out the bugs. It is available for iPhone but for us to use it with our Galaxy we had to download the version specifically for Galaxy phones in the Galaxy Apps store. You can set up your profile and get your VO2Max number.  The app contains a fairly large library of featured workouts and training plans. Including plans for strength, cardio, toning, and flexibility. PEAR Sports has also partnered with big fitness brands like TRX, Ragnar Relay Series, Warrior Dash and more to give you the training plans you want (hoping they add some form of Pure Barre in the near future!). Some training plans are considered Premium Training Plans and you have to purchase those a la carte even if you have a membership.  So do your research and see if your choice is a la carte or included in the membership before making any decisions.  You can find the training plans or workouts that suit you and download them right in the app.  They are then stored under the category "My Workouts" right on the apps home page for quick access.
Ease of Use: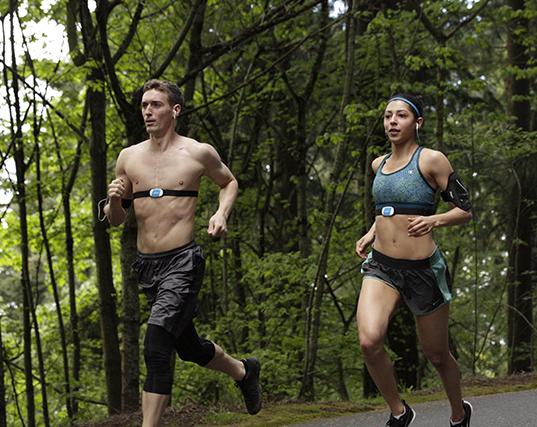 The PEAR Sports app is fairly simple to use. Once it's downloaded, you have purchased your membership and created your account, all you have to do is search through whichever category workout or plan you are interested in and download the program right in the app.  All of your downloads can be easily found right from the apps home page under "My Workouts". The app also gives you recommendations based on your fitness interest and your capabilities.  For many of the workouts they offer quick videos that show you how to do some of the moves, and the coach will talk you through a lot of them as you go.  You also have the option to adjust how much info your coach gives you and how often they chime in.  Sometimes they can get annoying, so just tweak the settings to your liking.
Value:
For only $30 for a year membership through the app, with unlimited workouts in almost every category you can think of, it can't be beat. PEAR is an extremely valuable tool for any fitness lover.  To get you started on the right track from day one, the whole PEAR mobile training kit for $60 can help you get the most out of the PEAR app membership.
Buy Now: $59.95 PEAR Mobile Training Kit, or to learn more go to: PEARsports.com
*PEAR Sports app available in iTunes App Store and Samsung Galaxy App Store.  Memberships can be created through in-app purchases.
PEAR Sports: Tech + Fitness Review
Personal trainers at your finger tips! Suitable for all fitness levels and for those who want a personal trainer without having to spend a fortune.
The Good
Unbeatable collection of workouts!
Multiple coaches to choose from.
Low cost yearly membership.
The Not so Good
Some of the pre-workout instruction videos didn't work.
You have to pay extra for any premium workout plans.