OOLA Gin - Drink of the Week
While we at Busted Wallet readily admit that we have the best jobs in the word, we really get excited when we get to try something completely new for the first time. In this instance it was our discovery of the OOLA Distillery line of products. In our never-ending search of the perfect spirit we kept coming across the OOLA name in glowing reviews and winners of multiple awards.
For years, OOLA owner and distiller Kirby Kallas-Lewis has been studying the art and science of distilling intensively. Kirby, who is a a former artist and tribal art dealer, has long been interested in the power that great food, wine, art, cocktails and entertaining have in connecting people to each other and to a place. Kirby opened OOLA in the Fall of 2011 with its on-site distillery and tasting room located in the Capitol Hill neighborhood of Seattle. OOLA produces small batches of gin, vodka and whiskey. OOLA stats that their goal is 100% use of Washington state people and ingredients from grain to glass.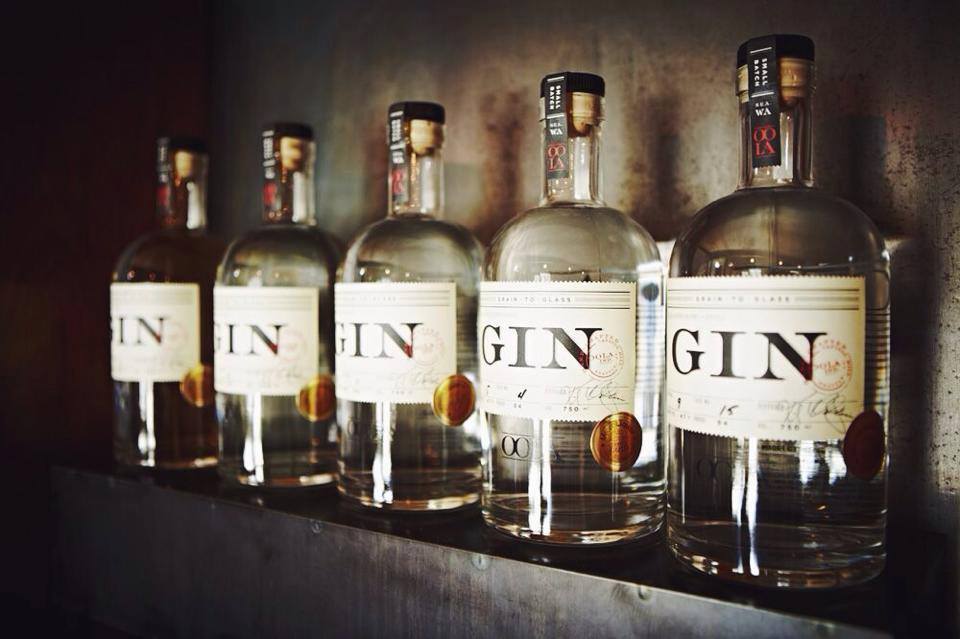 Luckily for us, the folks at OOLA appreciated our interest and sent over some samples of their OOLA Gin, which recently won a gold medal from American Craft Distillers Association. Read on for the full review!
OOLA Gin Review Breakdown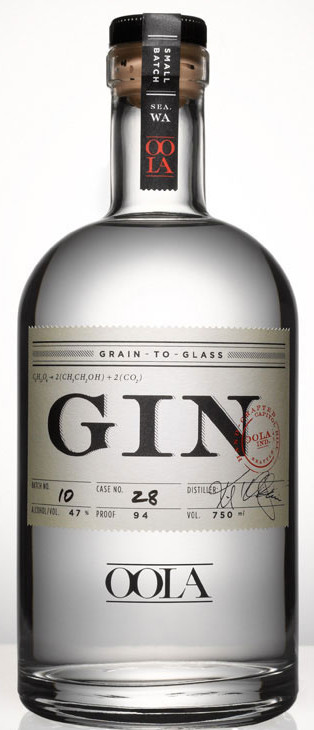 Proof: 94 (42% ABV)
Appearance: Crystal Clear
Nose: Citrus, Rose, Juniper
Flavors: Citrus, Floral, Coriander, Caramel, Vanilla
Price: $39.99 USD (750ml.)
Scoring an impressive 9 out of 10, our tasting panel was blown away by the OOLA Gin. Upon first smell you get a beautiful nose of citrus and rose with a soft touch of juniper berry. Our first sip gave us a lovely taste of citrus and floral notes which were soon followed by coriander and cardamom. The lengthy finish gave off subtle hints of caramel. Some tasters on the panel noticed a hint of vanilla on the finish as well. For avid gin drinkers you will certainly enjoy this spirit neat or poured over ice, it is simply delicious and needs no outside addition.
If you chose to mix the OOLA Gin, we found it to blend perfectly in a gin martini. We sampled the gin in a traditional gin and tonic as well and found it works perfectly fine as a mixer and you will still beautiful hints of the floral notes and that caramel finish will still come through. Overall, this is a great addition to your home bar. Enjoy!
MIX IT UP… "Garden in a Glass"
Ingredients: 1.5 oz. OOLA Gin, 1/2 oz. yellow Cartreuse, 3/4 oz. fresh lime juice, 1/2 oz. simple syrup, 2 dashes Scrappy's Celery Bitters and cucumber slices for muddling.
Directions: Combine all ingredients in a cocktail shaker, muddle with cucumber and shake. Fine strain and serve over rocks, topped with soda. Enjoy!