Manhattan Moonshine - Drink of the Week
In recent years we have seen a surge in craft brewing as well as craft distilling. These distilleries have been producing top notch spirits that are competing for your dollars. We are seeing some truly unique recipes and distilling processes taking place but the folks at Manhattan Moonshine have recently caught up our eye. Manhattan Moonshine is touted as a super-premium, Prohibition-style, Northern Moonshine that has been crafted to be the world's first luxury Un-Aged Whiskey. Typically moonshines are made by following traditional aged-Whiskey or bourbon recipes and excluding the final step of barrel aging. Manhattan Moonshine's recipe was developed specifically for an Un-Aged Whiskey which adds some interesting grains and flavors.
Manhattan Moonshine starts with a base of locally grown New York grains of mostly oats and rye. They distill their whiskey in small batches in a handmade Christian Carl pot still with only one activated plate, allowing them to preserve the natural grain flavors and subtle aromatics of the Whiskey. Once Manhattan Moonshine has been distilled, it is immediately bottled without chill-filtering, barrel-aging, or blending.  One of the major differences you will notice in this recipe is the use of oats and no use of corn.  The distillers believe the oats are what gives Manhattan Moonshine its smooth and complex flavor since the there is no barrel aging process to overpower the grains. Truly a unique recipe and process, now it has to get past our tasting panel!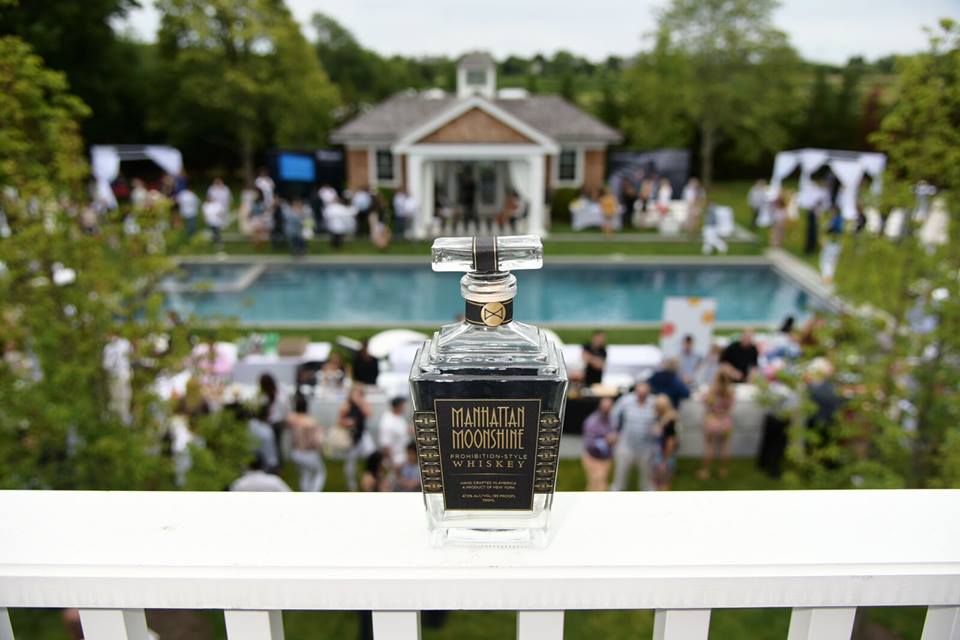 Manhattan Moonshine Review Breakdown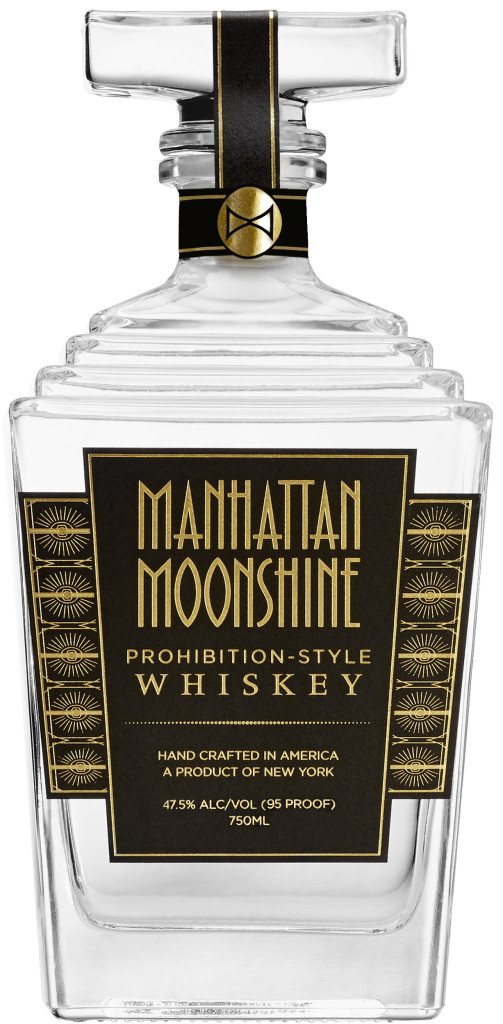 Proof: 95 (42.5% ABV)
Age: Un-aged
Appearance: Clear
Nose: Lemongrass, spice, mint, nuts
Flavors: Spice, pepper, oats
Price: $49.99 USD (750ml.)
On the nose you have a very complex smell, as you get an initial rush of the grains and alcohol. You will have to go back for multiple sniffs to really start to get those complex smells out.  A lot of spice with some soft notes of mint and lemongrass along with a little nutty action on the end.  On the palette it comes through a lot sweeter than we expected since it has a decent proof. We expected a stronger burn.
One thing to note with Manhattan Moonshine is you should not buy this expecting it to taste similar to a barrel aged whiskey as there is no comparison.  With their creative recipe and the fact that it is un-aged, gives it a completely unique flavor profile.  If you are drinking a barrel-aged whiskey, the barrel has added a lot of nuances and complexities to the flavor and has over taken the grains.  With the Manhattan Moonshine you are tasting their actual recipe in a very pure form.  You should also check out the Manhattan Moonshine Recipe page on their website as it offers some great cocktails and this whiskey serves as an excellent mixer.
While Manhattan Moonshine is definitely not your grandfather's whiskey, but it might be your great grandfather's whiskey who had to buy his hooch off a bootlegger back in the 1920's.  Manhattan Moonshine might take some getting used to for the regular whiskey drinker but it's creative recipe and unique distilling process make it worth your time.
MIX IT UP WITH… "Moonshine Gimlet"
Ingredients: 2 oz Manhattan Moonshine, 3/4 oz fresh squeezed lime juice, 1 0z simple syrup
Directions: Add all ingredients to a mix class and shake. Strain into a chilled glass.
Buy Now: $49.99 or visit Manhattan-Moonshine.com for more information