Klipsch is an American Company that provides the highest sound quality to it's users at an affordable price. Busted Wallet had the opportunity to test the Klipsch R6I On Ear Headphones in 2016 with an outstanding review. Klipsch steps up its game with The Klipsch Reference Over-Ear Bluetooth Headphones in a variety of ways. With it's over the ear memory foam comfort,  Klipsch's Balanced Dynamic (KBD) driver to deliver the purest bass possible, and high definition bluetooth technology, The Reference delivers. Let's jump in!
Key Features:
Unique 40mm Klipsch Balanced Dynamic Drivers

Up to 20 hours of battery life

Integrated mic with cVc®

aptX and AAC high-definition Bluetooth streaming

Removable Ear Cushions

Removable Flat Tangle-Resistant Passthrough Cable

Foldable Design

Hard Shell Zip Carrying Case
Klipsch Reference Review Breakdown
Design:
The memory foam offers the highest quality of comfort to its wearer. Recently worn on a long flight, these headphones could be worn comfortably for hours. For lack of a better phrase, the headphones are like two pillows for my ears as I waited to arrive at my destination.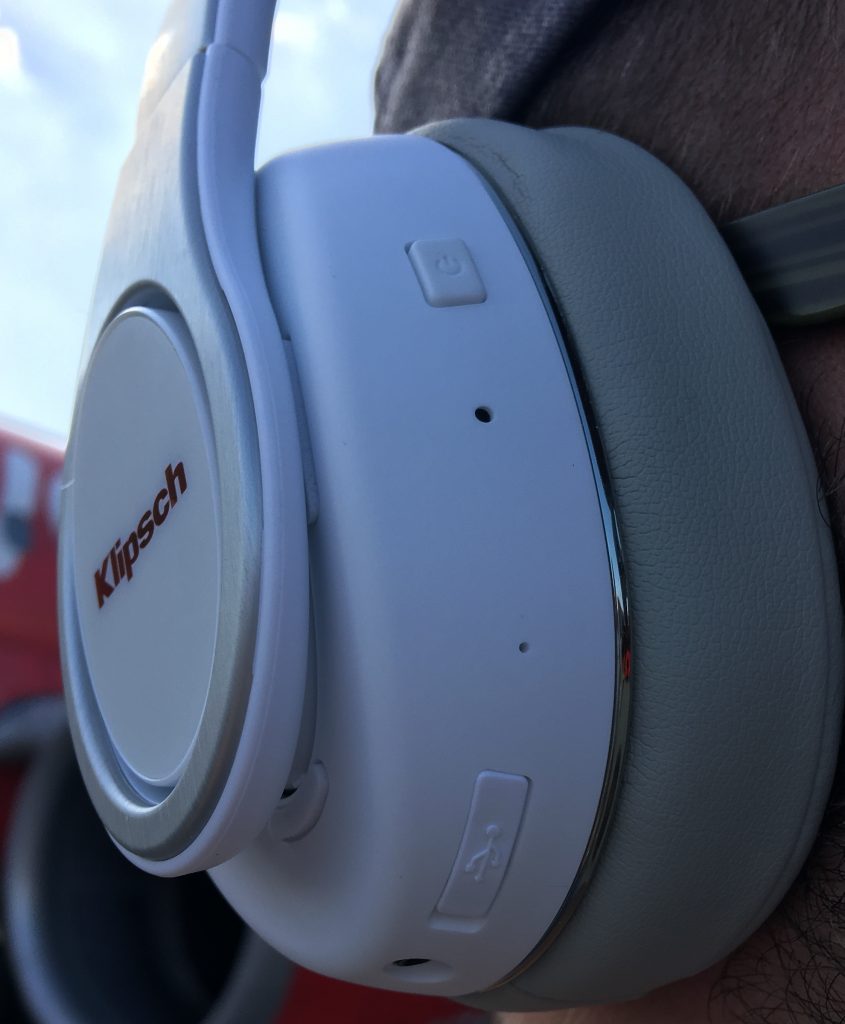 The volume and bluetooth control was very easy to use. I had no trouble connecting quickly to my phone or computer's bluetooth. The range of the bluetooth was great as well. I was able to store my music device in an overhead compartment while connected with no interruption. The website said the battery life was up to 20 hours but I would argue that it lasts even longer. I have had these headphones for over a month and use them often and have yet to charge. Expect a 20 hour battery life but don't be surprise if/when it is more!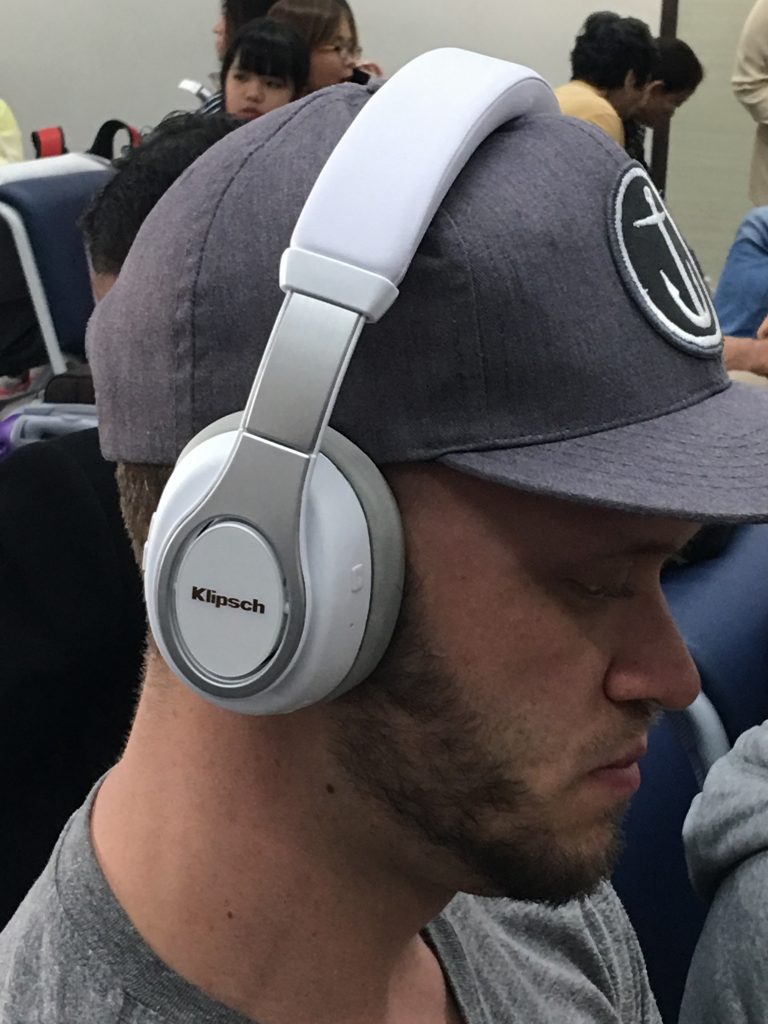 I love the overall look and design of my headphones. There is a unique style to these headphones that is not found in other leading brands. The clean white body with silver accents allowed me to travel in style.
Acoustics:
These headphones offered a unique and high quality audio experience with every use. The website boasts: "Reference Over-Ear headphones use patented Klipsch Balanced Dynamic (KBD) driver technology which puts you closer to the music by equalizing the weight of the driver's diaphragm. KBD driver technology significantly improves sound by reducing the driver's intermodulation distortion (IMD) by removing lead wires from the diaphragm. The bass becomes fluid and connected to the midrange and high frequencies."  In other words, the bass is bumpin'. Every song is like being front row at an incredible concert without it being too overwhelming. The sound quality is pure and flawless as you shuffle through your favorite Busted Wallet Fresh New Music Playlist.
The headphones do not use sound canceling technology, but it's pretty darn close… without the sound canceling price tag. There was very little hope for a person on public transit to strike up a conversation with me while these headphones were in use…which I appreciated.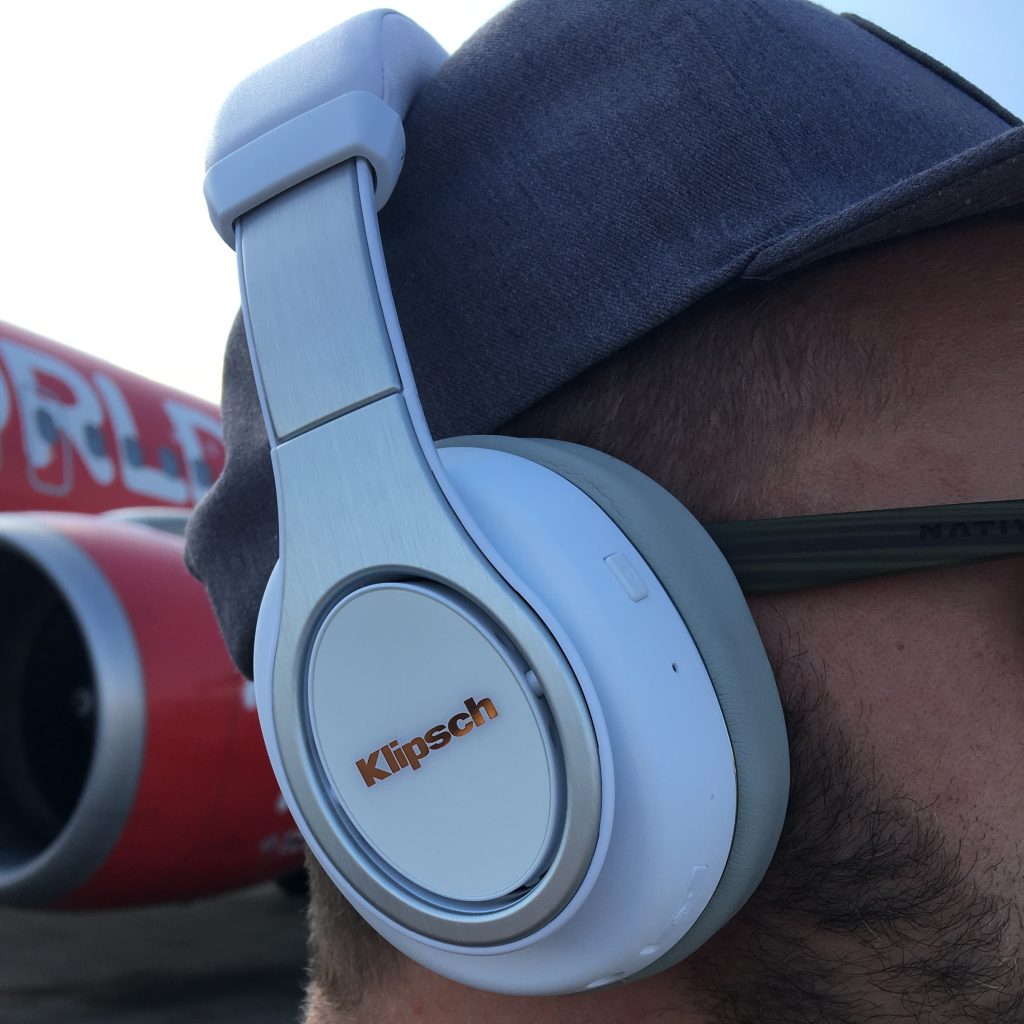 After much experience testing bluetooth headphones here at Busted Wallet, I had my reservation on the clarity of sound wireless headphones provided. The aptX® and AAC streaming technology delivers sound from device to headphones flawlessly. I was also able to answer calls with its built in microphone when I was connected to my cellular device. Calls I answered were never lost and the person on the other end reported no interruption in conversation.
Comfort and Fit:
As previously stated, these headphones are comfortable. However just like some memory foam mattresses, there is a concern with warmth. If I was in a warm climate or doing an activity such as running or hiking, my ears did overheat and I had to remove the headphones for comfort. The website DOES NOT claim that these headphones are designed for exercise or other vigorous activity but I think it is important to note. After my ears cooled, the headphones were popped back on for another-go- round.
Although the headphones appear to be on the "larger" size, they are unexpectedly light weight. They also fold up perfectly in it's hardcover carrying case. This was a must when traveling. When the flight landed, the headphones folded up perfectly in its case and were slipped away in my bag. This is such an important feature that you would have trouble finding with headphones of this quality.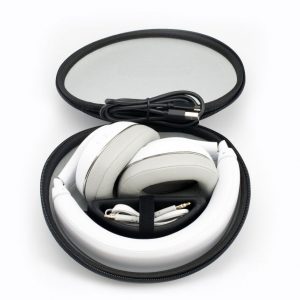 Value:
Coming in at  $249,  The Klipsch Reference Over-Ear Bluetooth Headphones price point is comparable to other leading brands bluetooth headphones. However, with Klipsch, you are not paying for a fancy commercial or a celebrity endorsement. With all Klipsch products (judging by other online reviews), you are paying for the highest quality sound, a sleek design, and buying into a company that has a passion for state-of-the-art products. Time will tell for the longevity of this product but I see this as a great value for a gift for yourself or a loved one.
Buy Now for $249 or check other Klipsch products here.
Klipsch Reference Headphones - Tech Review
The Klipsch Reference Over Ear Bluetooth Headphones offers superior bluetooth connectivity to any device. With a long battery life and the highest quality of bass, The Reference headphones will have its wearer jammin' for hours.
The Good:
Long battery life (20 hours +)
Quality sound and acoustics
Superior Blutooth Connectivity
The Not So Good:
Thick memory foam cushions can overheat the ears during activity
Design may be too large for some consumers