If you are like us at Busted Wallet you are probably getting bored around the house while stuck in quarantine. You have done your workout routines and since your local gym is closed, you need something to change it up. Luckily, we have just the thing for you, the ElliptiGO 8C and the Fluid 365 Stationary Trainer. ElliptiGO has been around since 2006 when they created the world's first elliptical bicycle. They have since continued evolving and developing a very unique product lineup. With the 8C and the stationary trainer you get the best of both world's, working out outside or bringing your bike inside if weather or social distancing locks you up in the house.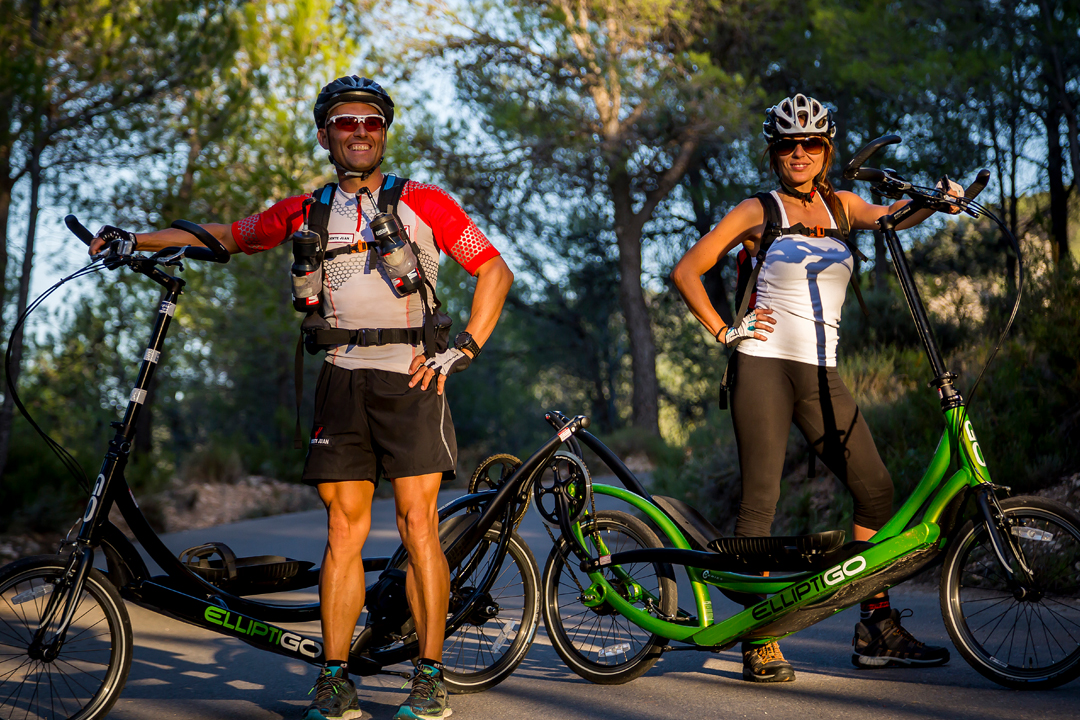 ElliptiGO's mission has been to deliver a fun, comfortable and effective workout experience that inspires people, improves their lives and revolutionizes their fitness. By combining the best of running, cycling and the elliptical trainer, ElliptiGO bikes provide a strong cardiovascular workout that eliminates impact on joints and allows people to get out of the gym and enjoy the outdoors. Elliptical cycling is an effective way to build fitness without aggravating injuries. Stand Up cycling combines the best of running, cycling and the elliptical trainer to give you a fun and effective way to exercise outdoors.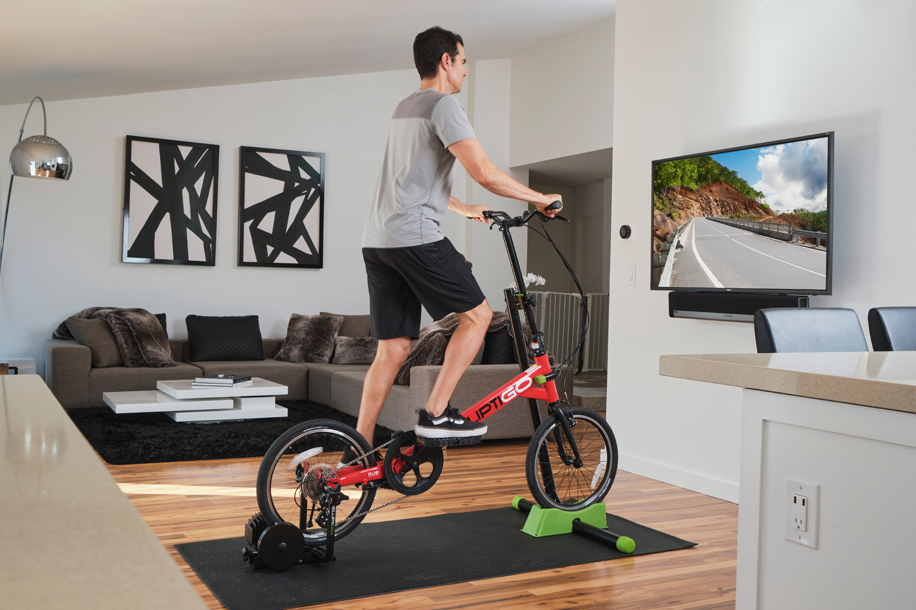 ElliptiGO 8C is the world's most popular elliptical bike. You'll feel like you're "running on air," while leaving the boring gym behind. With eight gears capable of tackling tough climbs, this beloved model suits professional athletes and recreational riders alike. Whether your goal is to lose weight, cross-train, or just get moving, the ElliptiGO 8C delivers. You can upgrade to the 11R or go down to the 3C but we like the value the 8C delivers. It has all the fixings and technology you need to get going.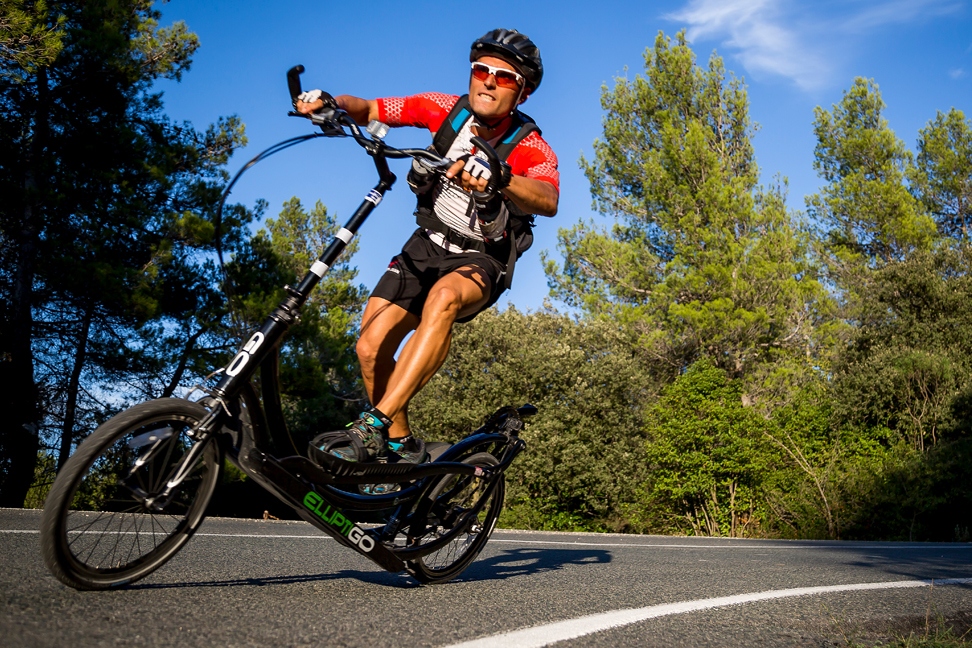 The Fluid 365 Stationary Trainer is designed from the ground up to provide a superior stationary training experience for all ElliptiGO bikes. It includes a front stand that holds the bike upright by attaching to the steering column and supporting the front wheel, and a resistance unit that attaches to the rear wheel of the bike and allows the bike to pivot side to side. This unique design is superior to conventional indoor trainers because it allows for a more stable stand-up riding experience and it eliminates the high stresses that conventional trainers which hold the bike by the rear axle put on the bike frame.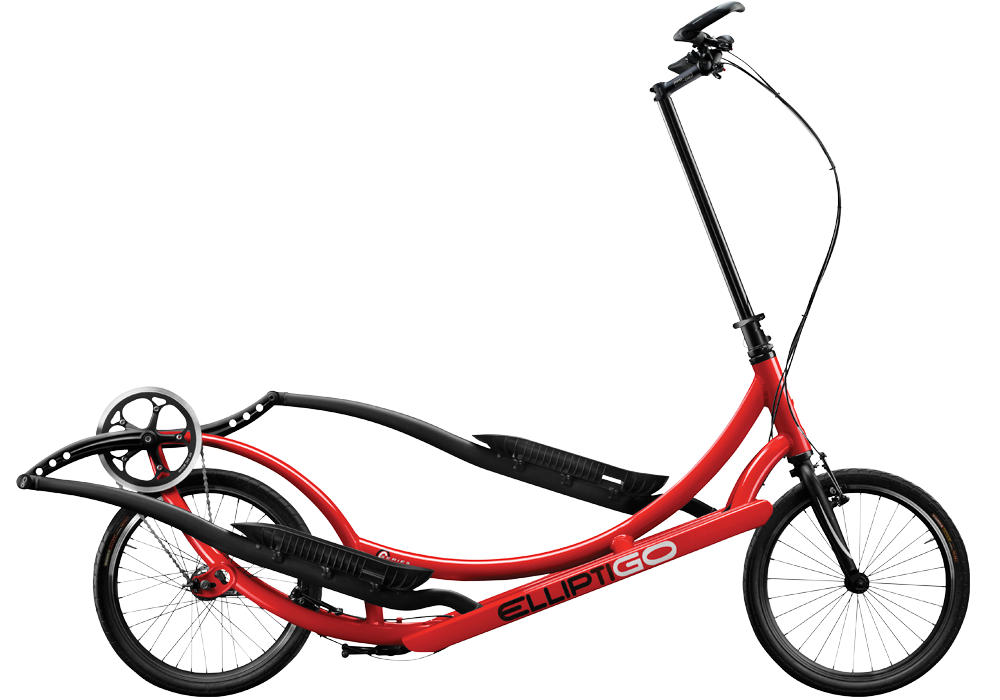 If you need to change-up your workout and are looking to have some fun along the way, then we suggest you take a look at the ElliptiGO 8C and the Fluid 365 Stationary Trainer.
Buy the EllipiGO 8C now for $2,699 and the Fluid 365 Stationary trainer for $499. Visit Ellipitgo.com for more information!