Based in Gatlinburg, Tennessee, Ole Smoky Moonshine offers a total of 6 moonshine varieties in-all, including Original, White Lightin', Cherry, Apple Pie, Peach and Blackberry. Recently our expertise was called upon by the great folks at the Ole Smoky Distillery aka – "The Holler" to test, taste and review one of their newest concoctions – Ole Smoky Peach, which is said to have a flavor profile that adds just the right touch of aromatic sweetness and is easy to sip however you like, straight from the jar, over ice or mixed into a creative cocktail.

Ole Smoky's roots are steeped in southern tradition. So they're proud to be a locally owned Tennessee family business. In fact, the original Ole Smoky Moonshine recipe is one that dates back nearly 200 years when moonshinin' in the Great Smoky Mountains was a way of life. Today Ole Smoky is Tennessee's first

legal

moonshine. In true southern style, each Ole Smoky Moonshine flavor is inspired by the hand-crafted recipes of the Tennessee families who have been bottling moonshine in the smoky mountains for more than a century.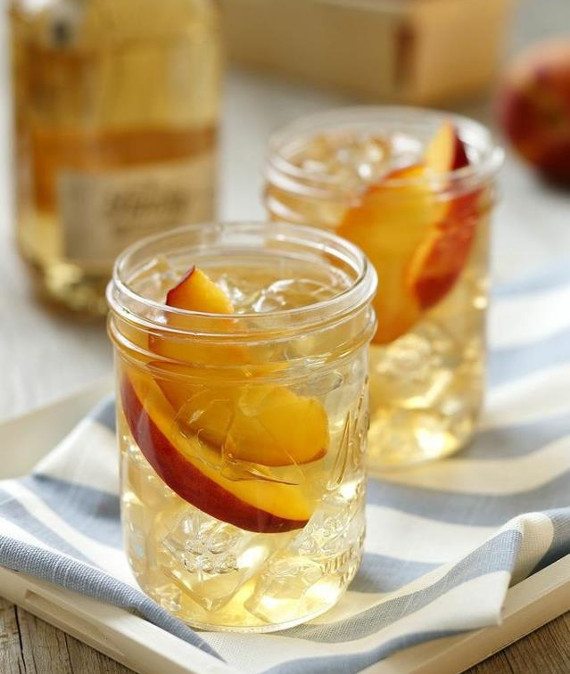 Photo Credit: Ole Smokey Moonshine   Founded just three years ago in 2010, the Ole Smoky brand has already received several industry awards and was even awarded the title of "Rising Star" by the Beverage Information Group in March. The Rising Star award recognizes promising products that are relatively new to the market and have proven themselves worthy through notable growth and have limitless potential for continued success.   
Connecting with our heritage and offering a quality product that is different from anything people have tried before is what Ole Smoky Moonshine stands for, we like to see people come together to support our brand, and we're thrilled to be named one of the industry's 2013 Rising Stars. We're eager to build on this momentum and continue moving forward in 2014 and beyond. -Joe Baker, Ole Smoky Moonshine Co-founder
  As we mentioned earlier we recently got a chance to sit down and discover Ole Smoky Peach ourselves. As a tasting panel we convened and put this fruity concoction to the test… the taste test that is. And here's what we found…   
– Ole Smoky Peach Moonshine Review –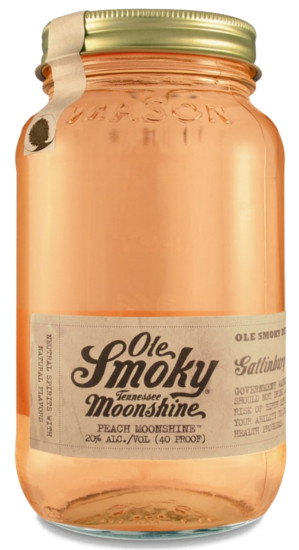 Proof: 40 (20% ABV)
Age: Unaged
Nose: Fruity tones of Peach
Flavors: Peach and grains
Taste: A+ (Amazing)
Mix–ability: B (Good)
Buzz Factor: B (Good)
Price: $25.99 USD (750ml.)
  Overall: We give Ole Smoky Peach Moonshine an A (Highly Recommended) At just 40 proof, this peach moonshine infusion is sweet and dangerously smooth, yet has enough 'kick' to remind you that it IS in fact Tennessee moonshine after all. We enjoyed Ole Smoky Peach best straight out of the jar. For us, there's really no other way to drink it!

PRO TIP

: keep Ole Smoky Peach in the fridge for a cooler and smoother drinking experience without watered down effect ice delivers.
MIX IT UP WITH…
"FRONT PORCH PEACH TEA"
  Ingredients:  2 parts Ole Smoky Peach Moonshine, 1 part sweet tea, 1 part lemonade.   Directions: In a large glass pour ingredients over ice. Garnish with sliced peaches or mint. OR BOTH! Cheers!   Buy Now: $25.99 ($USD) or go to: OleSmokyMoonshine.com   Follow BustedWallet on: Facebook & Twitter