Sponsored by Applebee's
Just in time for Cinco de Mayo, Applebee's is bringing back the super popular Dollarita. If you can't tell by the name… it is a margarita that costs a dollar! Pretty clever, huh! If you haven't made plans, don't know how to make your own or just don't want to mix your own margarita mix, heading to your local Applebee's and enjoying some Dollaritas on Cinco de Mayo with your Applebuddies is a great option.
We popped in to to check out what all the hubbub was all about last night. I mean really… how good can a $1.00 margarita be? Well, they are actually pretty good. I probably could have drank 6 or 7, but it was a school night, so I only had 3. Can't complain about the mix, however it is a little on the sweet side, which I like. Best of all you can afford to tip-back more than a few and not break the bank.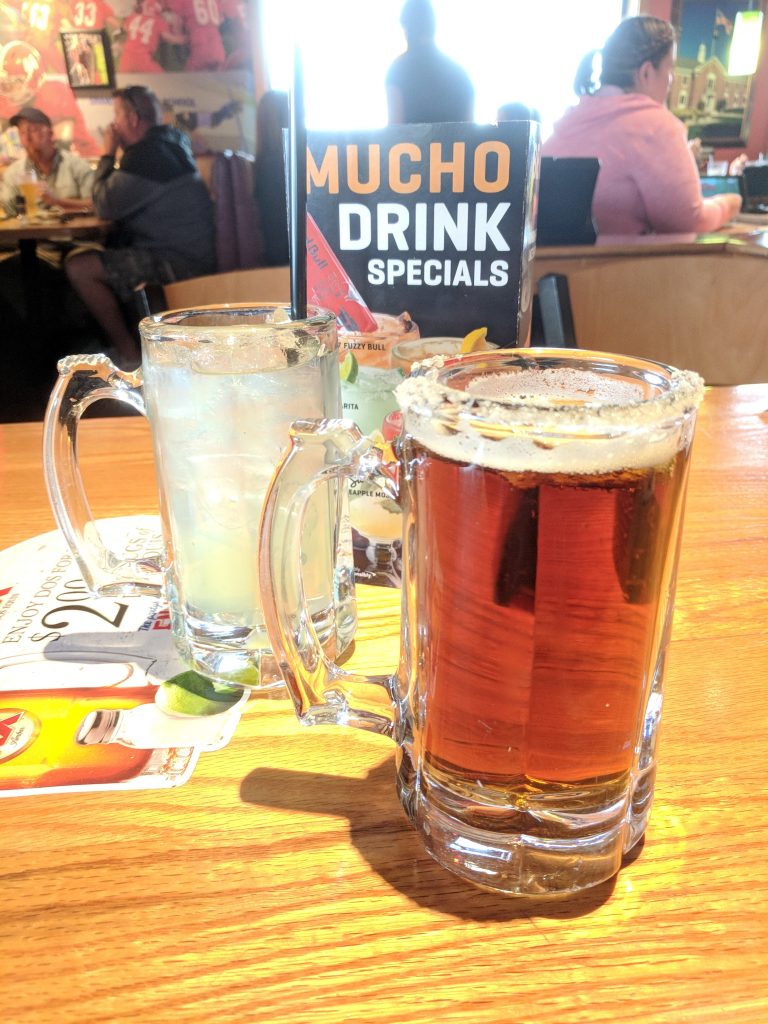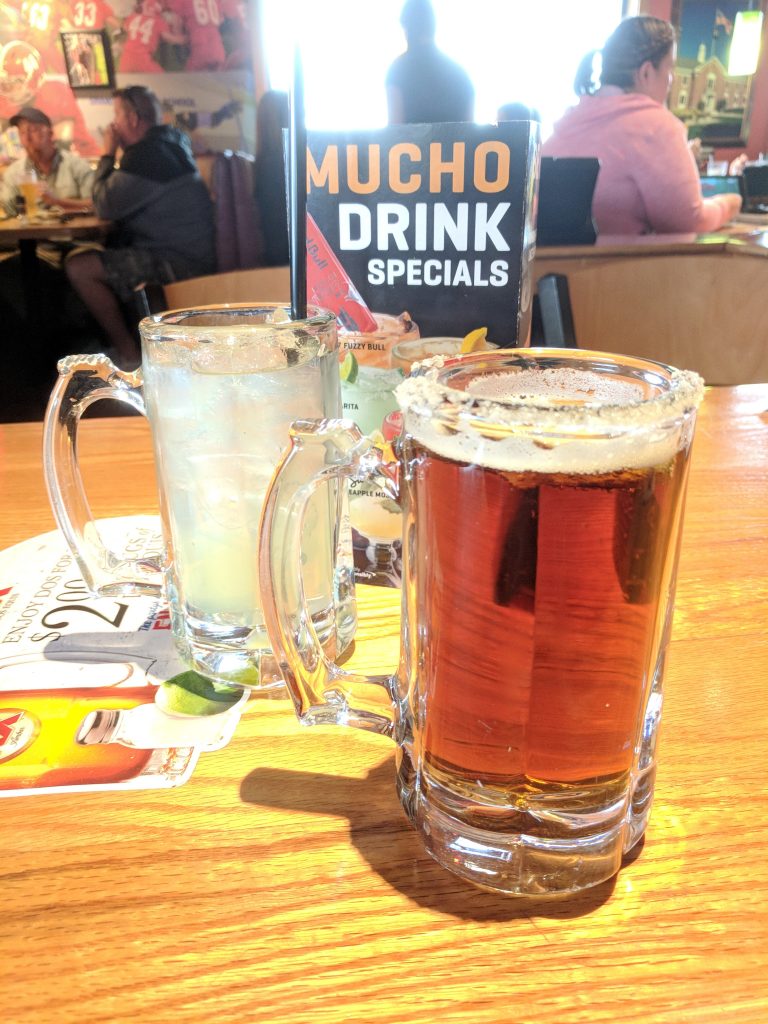 Not a fan of the margarita? Well, I guess they thought of that too. Also on the drink menu for Cinco de Mayo they are offering $2 Dos Equis.
If you haven't made plans for Cinco de Mayo yet, well Applebee's is great option for you. Cheers and remember to Drink Responsibly. Drive Responsibly. Must be 21+.
This is a sponsored conversation written by me on behalf of Applebee's. The opinions and text are all mine.