This is the first time we've reviewed a sneaker from Deckers X Lab and I'm confident it won't be the last. The X-Scape Wool Mid Black sneaker is a performance running shoe with the comfort of a slipper. I've never worn a pair of sneakers this comfortable. From everyday use to performance and running, these shoes were made to support your feet and provide comfort during any activity.
Key Features:
Anatomic, gender specific medium width performance running last
Paneled grava leather and wool felt with Looped Wool interior
Internal H brace support
Ultra-thin, high-abrasion rubber outsole
Xponent HD midsole: Ultralight PU foam wrapped in protective TPU
Underfoot Geometry 120-83-104, 6mm drop, 19-25mm stack height
5mm Open-cell PU with Looped Wool insole
Looped Wool: Mix of 80% natural wool, 20% recycled polyester
X-Scape Sneaker Review Breakdown
Style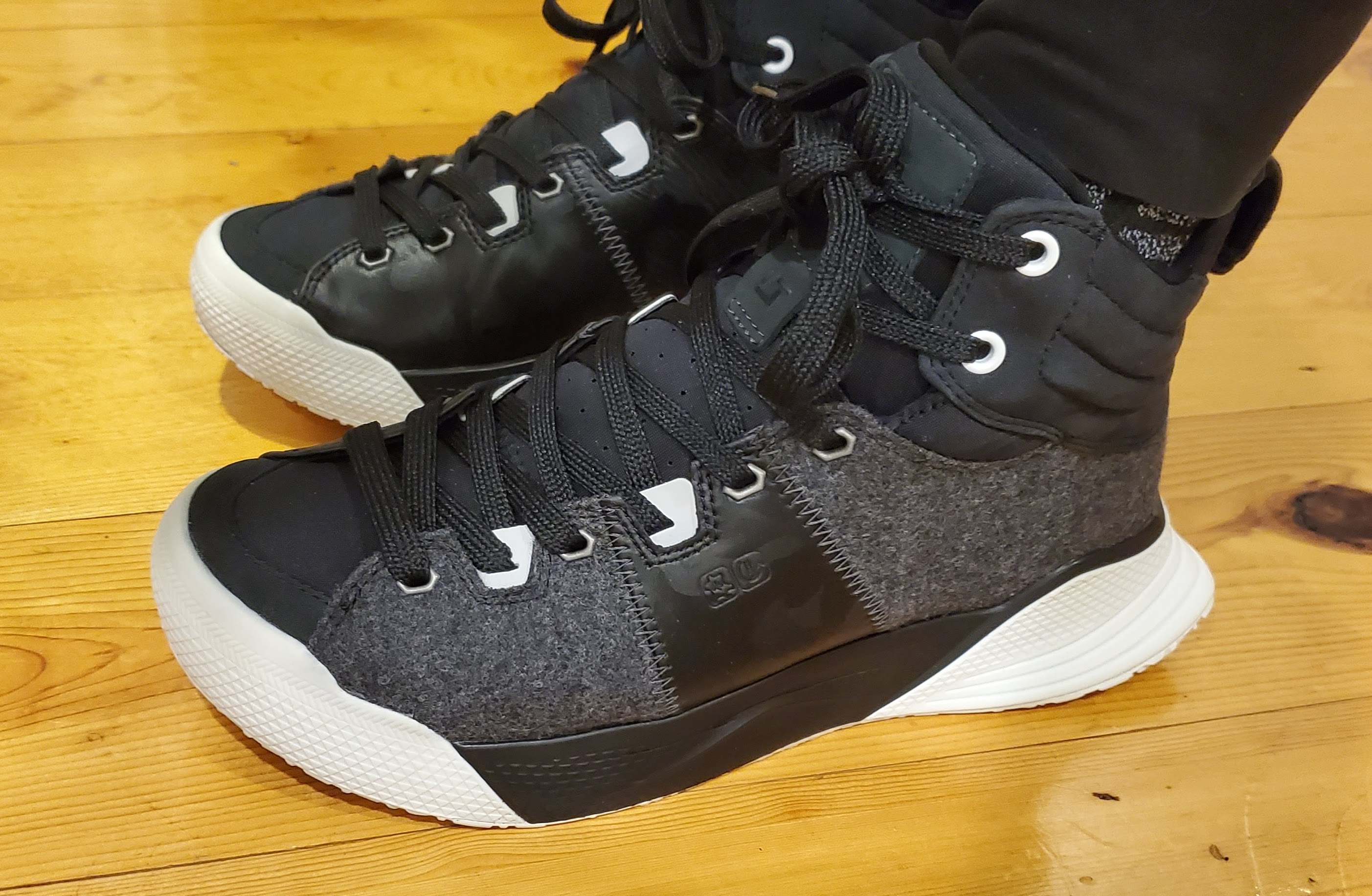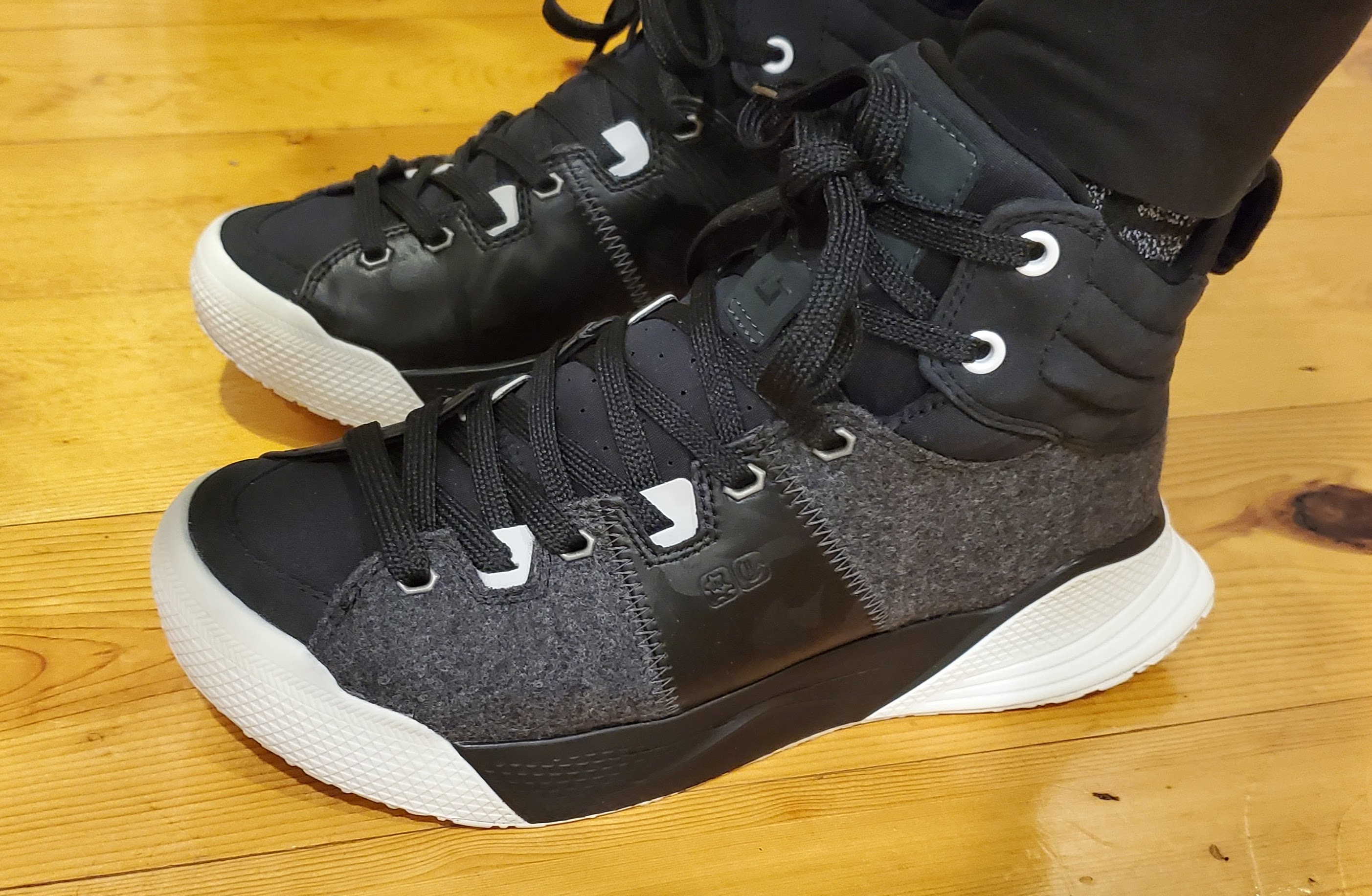 The X-Scape sneaker has a bold look. It's underfoot geometry, drop, and stack height are big and make this sneaker stand out. The paneled grava leather and wool felt give it a unique style. The mid height is a popular trend right now and also helps when it comes to comfort and performance (more on that below). These sneakers are great for everyday use and have the style to wear around town or in the gym.
Comfort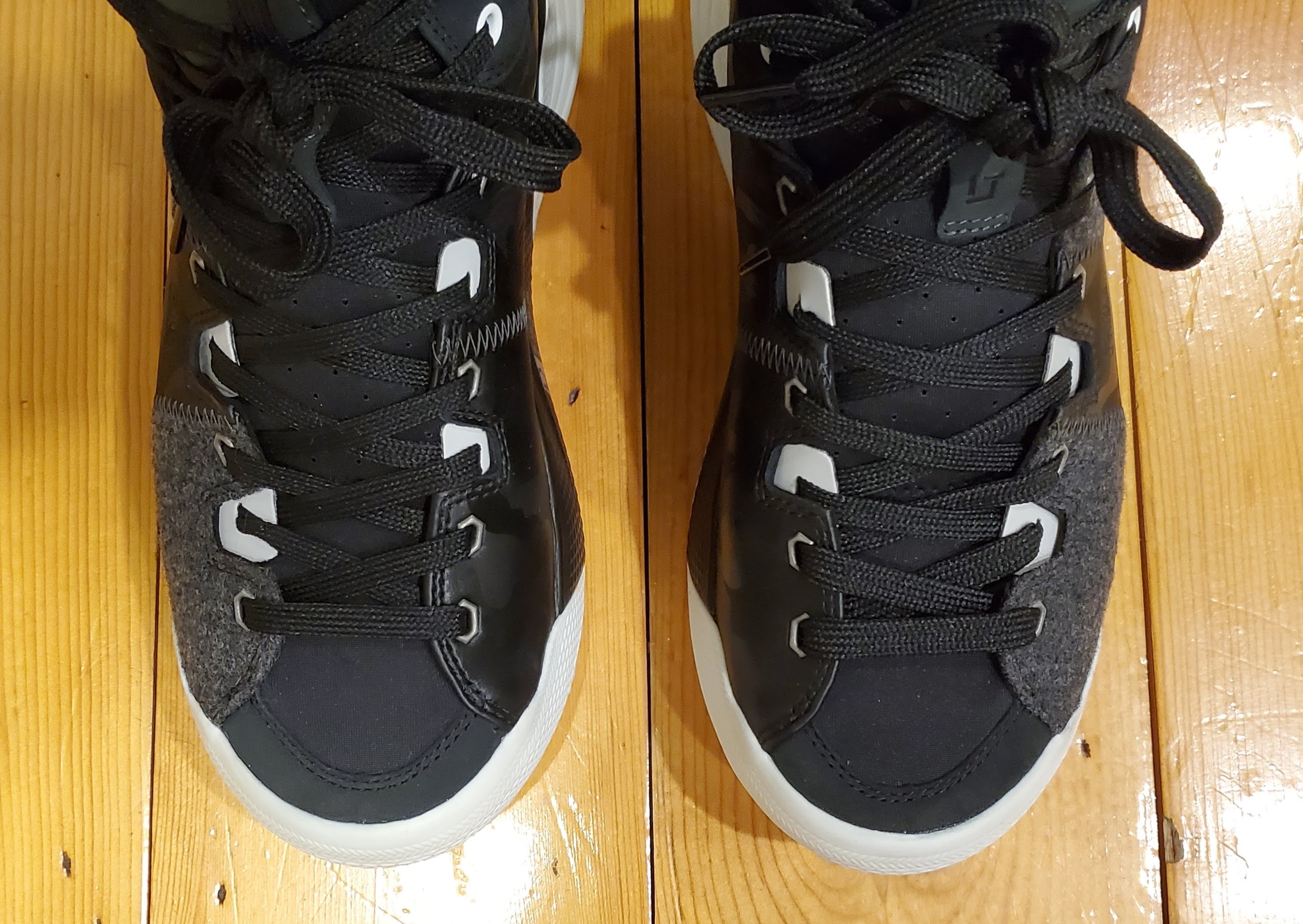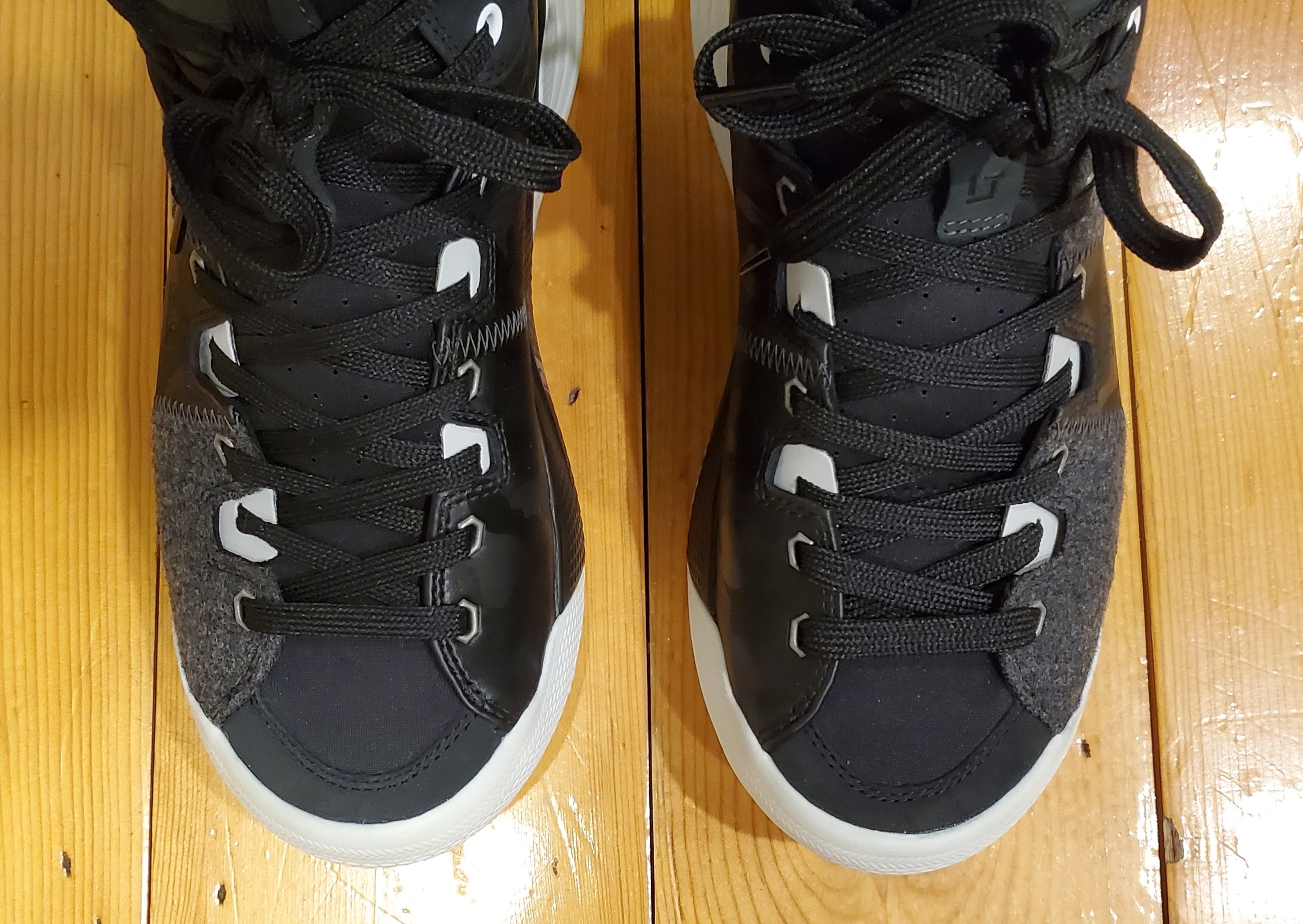 The mid height with cushioned support provides added comfort around the ankles. The anatomical fit, internal H brace support, and oversized Xponent cushion cradle your feet while the signature Meta-Rocker creates a fast and fluid feel throughout the day. I can honestly say, slipping into these shoes, is like slipping into a comfy pair of slippers with a great deal of support. Walking, running, or agility work with these shoes on feels like you are stepping on a cloud.
Performance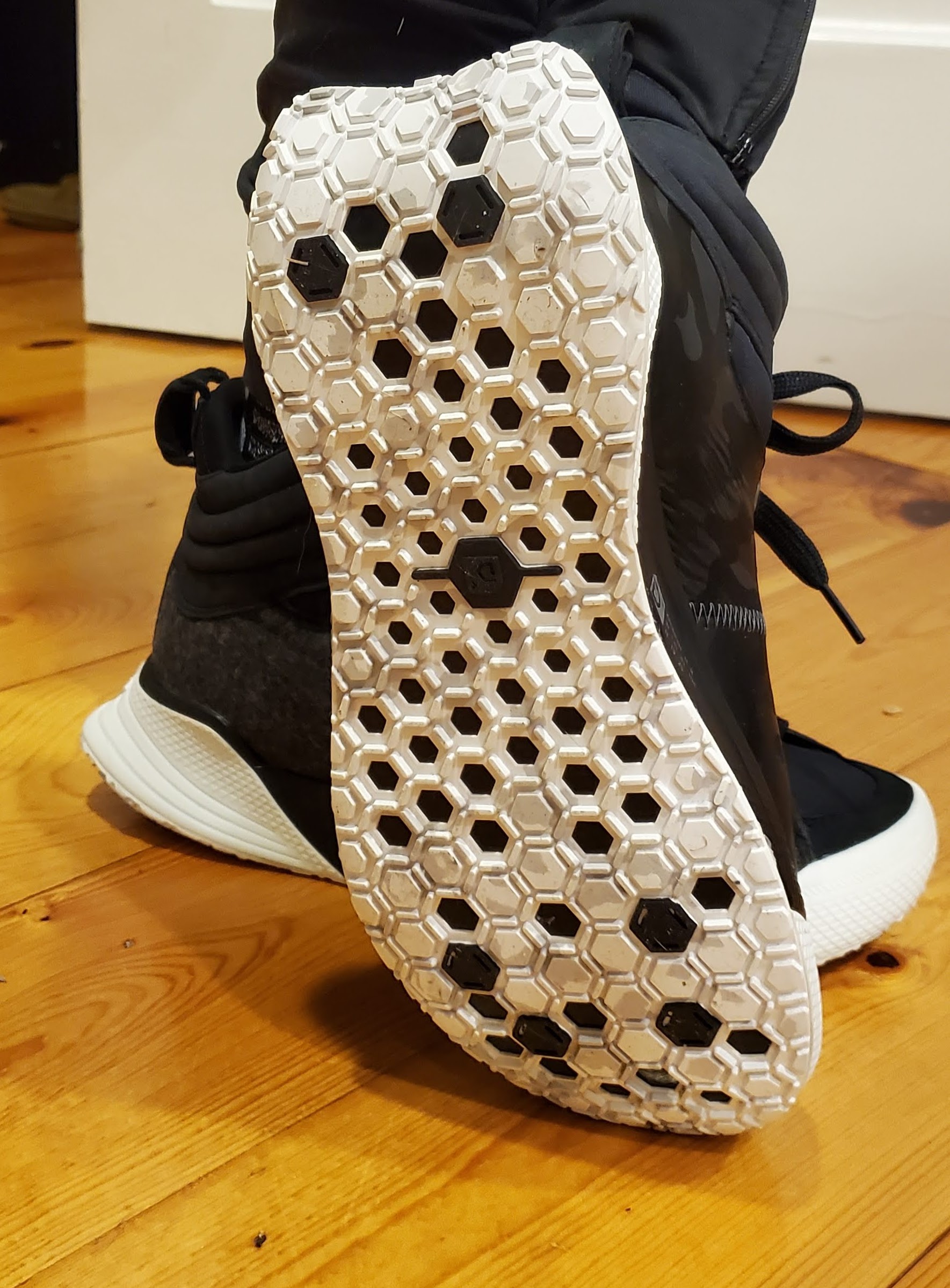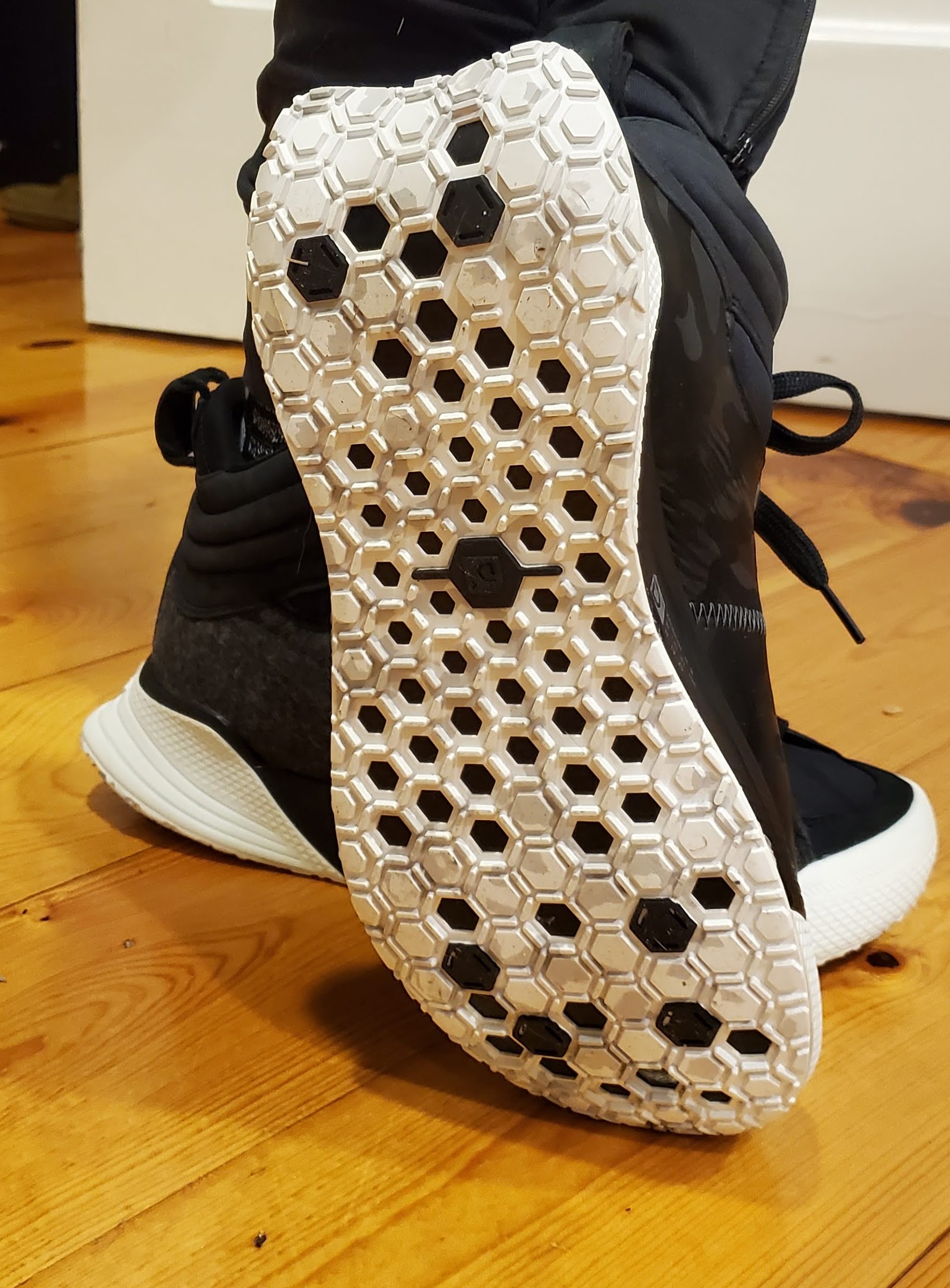 The rear pull loop feature makes slipping these mid-high sneakers on much easier. The wide laces with added stretch help strap down the cushioned tongue for a soft secure fit. The wool felt upper lined with looped wool provides a barefoot feel. You would think the wool would make your feet too warm, but it acts as a thermoregulator, keeping your feet at an ideal temperature in both hot and cold conditions. The high-abrasion rubber outsole gives you a great deal of support while running and the wide toe and heel help to provide added lateral support.
Durability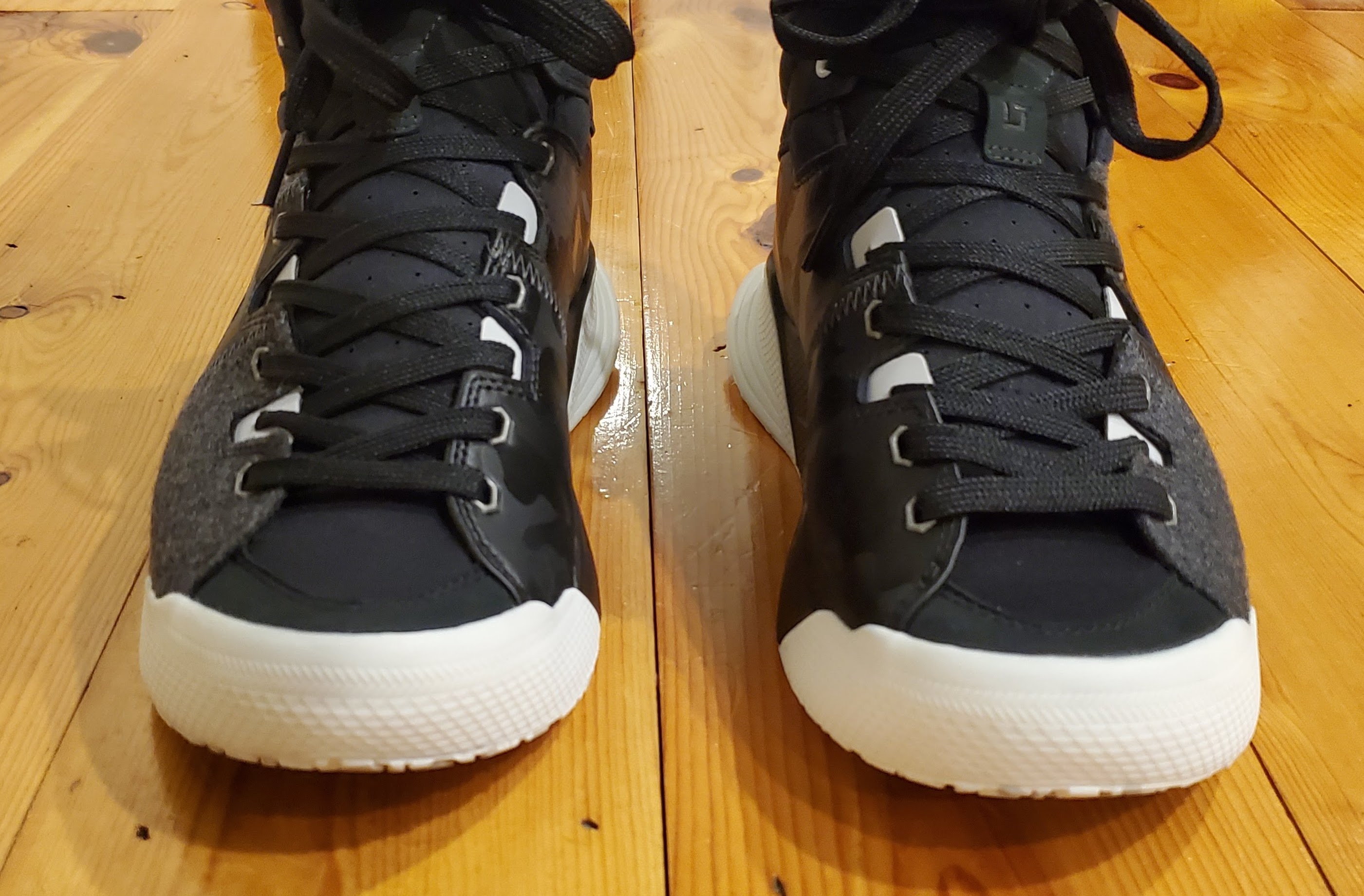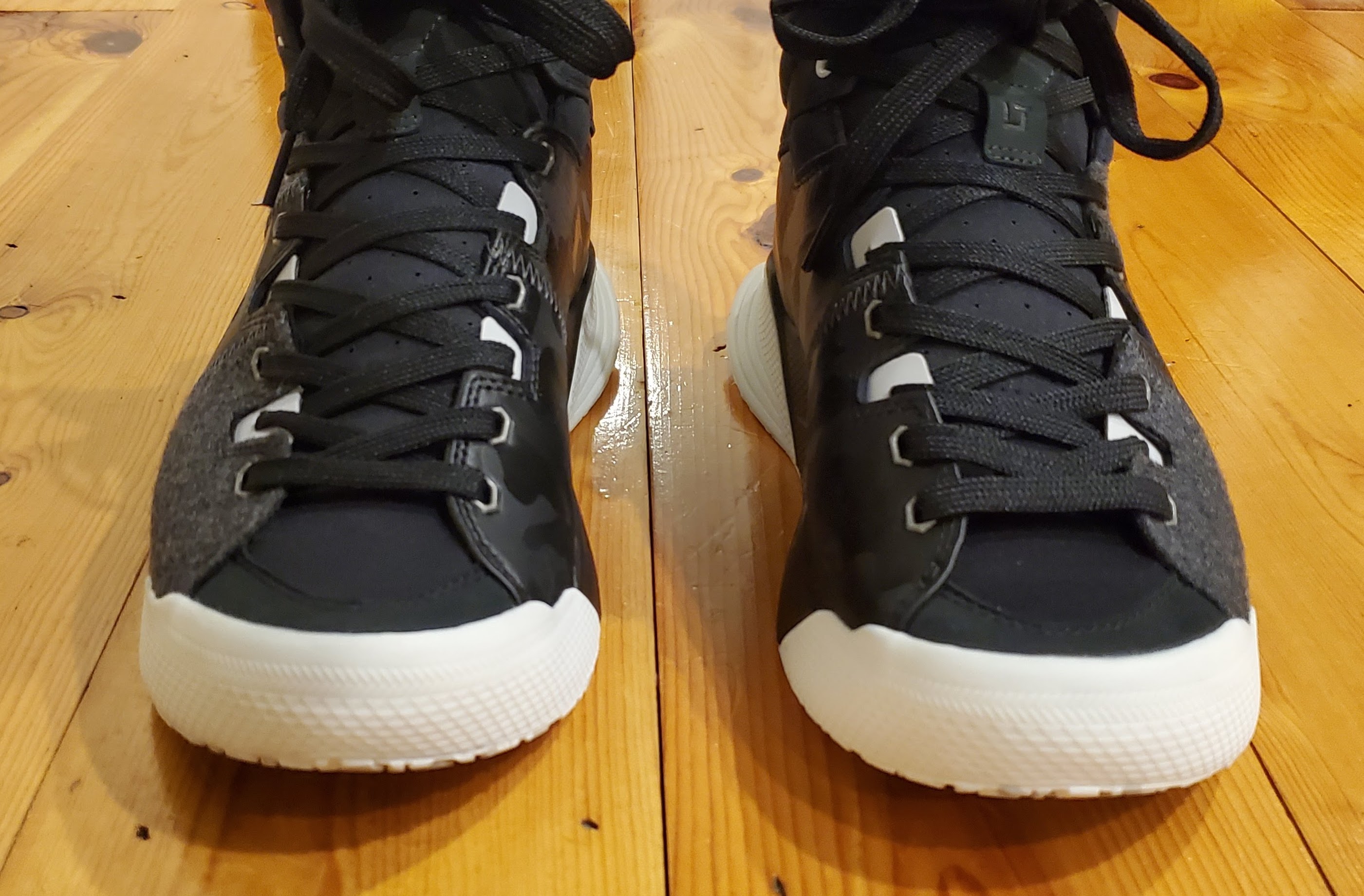 I've had these shoes for just over 3 weeks now and have worn them for every single workout. The gym, the track, the streets, and so far they have held up very well. I haven't got them wet (no current plans), but hoping if there is ever an incident where I end up catching a rain cloud, the fabric wool would be ok. If that day should come, I'll be sure to update this section here. Stay tuned.
Value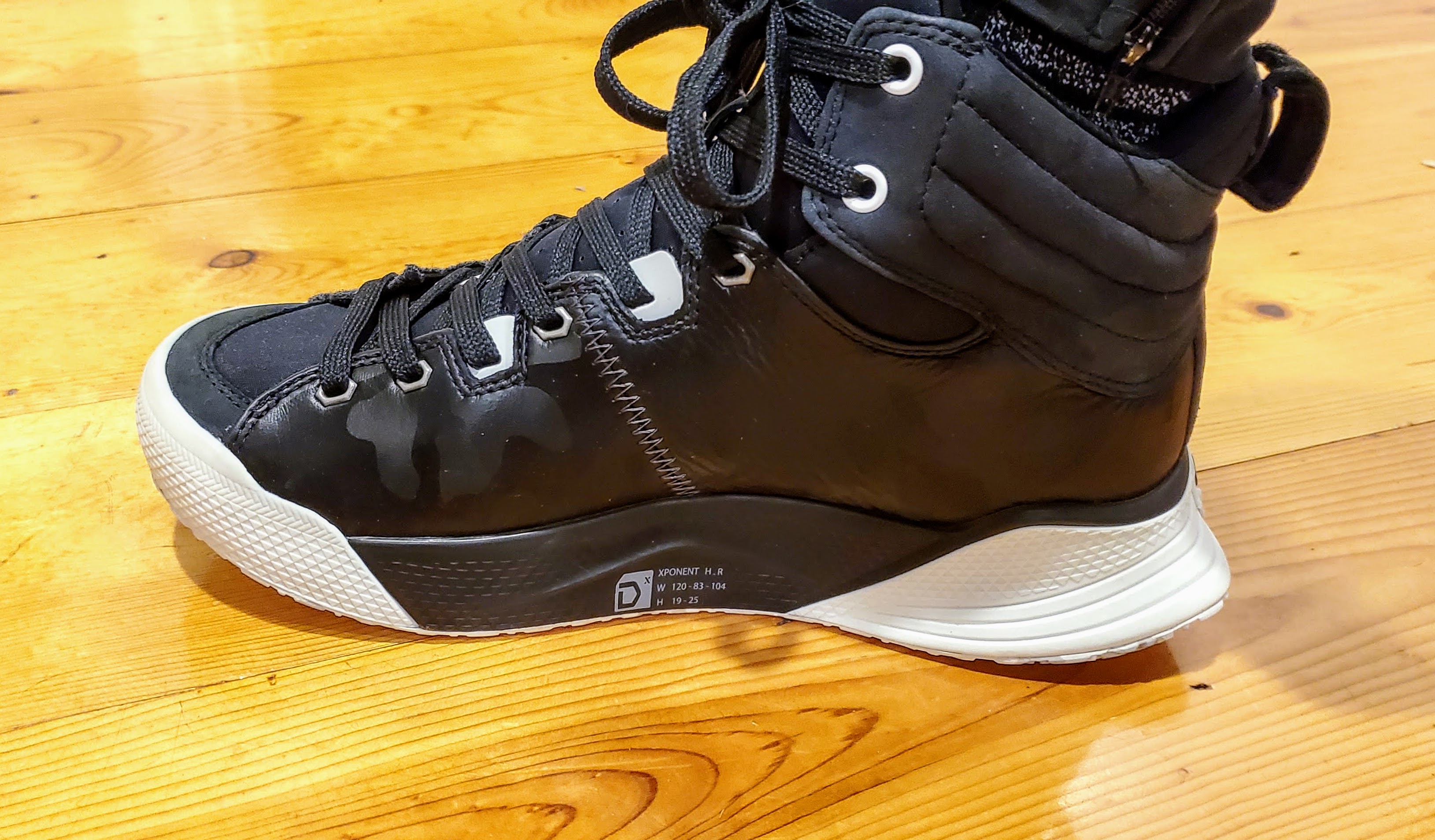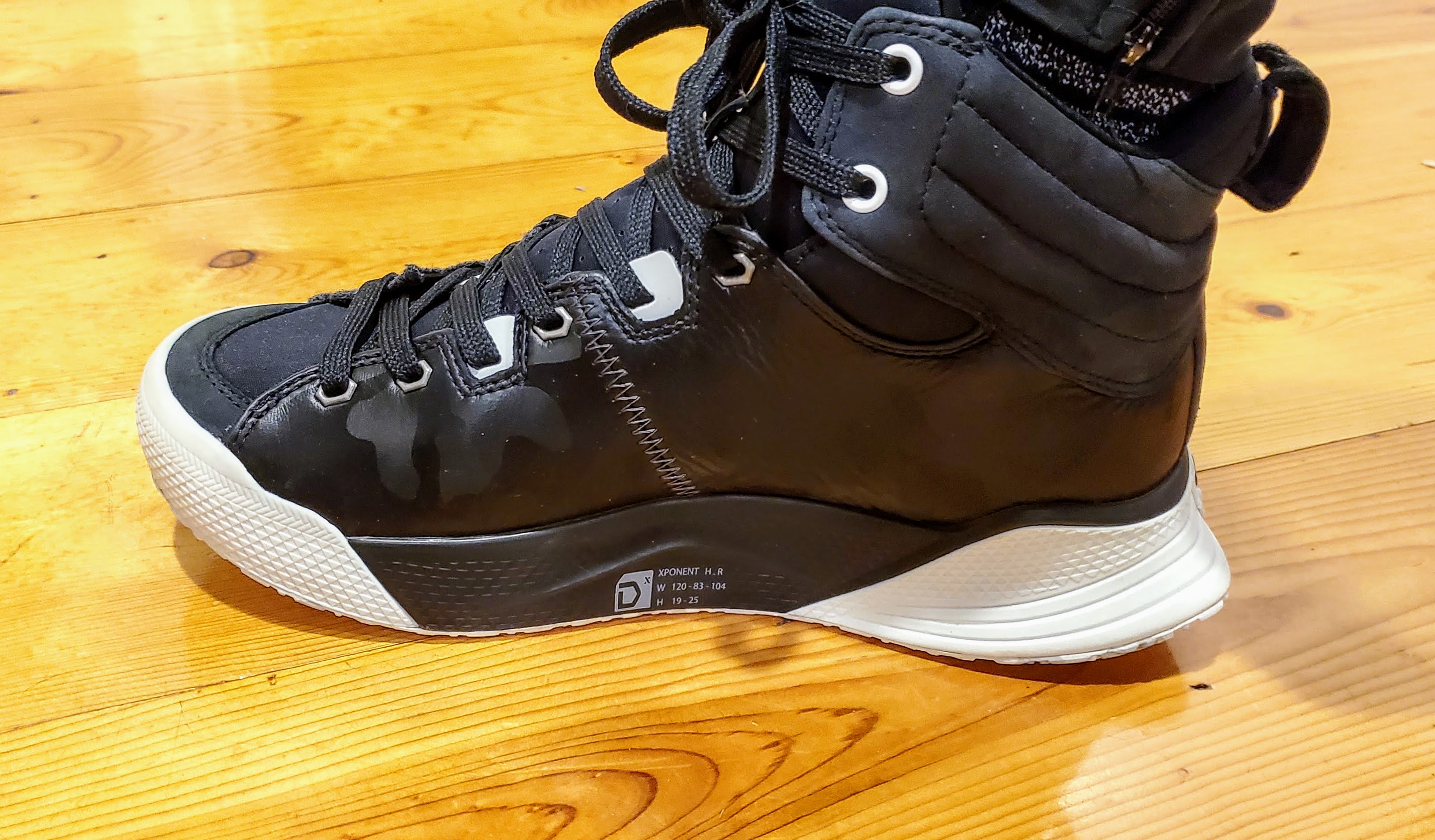 Comfort and performance are crucial when it comes to selecting the right pair of sneakers. The X-Scape provides excellent value in these areas. While the price may seem a little high at first… once you slip these on, you'll realize it was worth the money. Plus, you can feel good knowing this product was made in a factory that supports women in the supply chain with the help of HERproject, (a collaborative initiative that creates partnerships with brands like Deckers X Lab to empower and educate women in the workplace).
Buy Now: $200.00 or to learn more, check out: www.deckersxlab.com
Deckers X Lab X-Scape Sneaker Review
The X-Scape sneaker is one of the most comfortable performance shoe I've ever tested. If you are looking for comfort, performance, and support, then give these sneakers a try.
The Good
Ultra Comfortable
Great Support
Excellent Grip
The Not So Good
A little pricey - but worth it