"Bass you can feel"  and "Rapid Charge" are just a couple features the new Crusher Wireless Headphones from Skull Candy boasts. We got our hands on Skull Candy's new Crusher Wireless Headphones and put them to the test. Skull Candy is an accessible brand with headphones ranging from $20 to $130. With a brand that has been around as long as Skull Candy, can they keep up with the market and deliver over-ear headphones with quality sound and long battery life? Let's dive in and find out.
Key Features:
-Bluetooth Wireless

-40hrs battery life

-Rapid Charge

-Stereo Haptic Bass

-Noise Isolating Fit

-Built-in Microphone
Design:
Easily accessible controls on the side of the headphones allows you to quickly manipulate the sound. The volume controls, bass boost, play/pause, and volumes controls are easily accessed while keeping the headphones comfortably on your head.
The memory phone on the ear pieces and headband are comfortable and keeps the headphones securely in place. The overall design is comfortable and features wonderful build quality.
The battery life is extraordinary as well. I used these headphones regularly and over the course of 3 weeks have only had to charge them once. The rapid charge feature charges the headphones quickly. 10 minutes of charge = 3 hours of continuous play.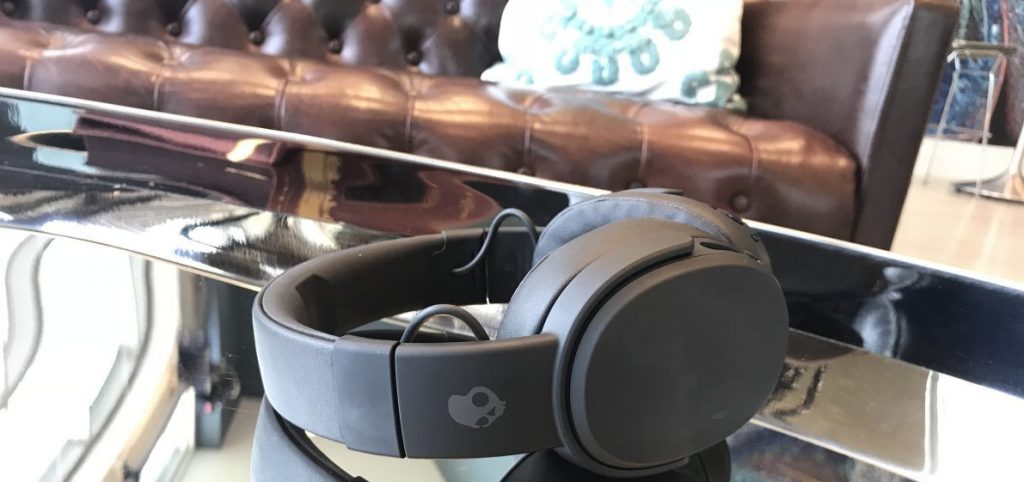 Another feature I enjoy is the built in microphone. Phone calls come in clear and the microphone works well. Calls tested and were not dropped. Whether walking outside or doing chores around the house, calls came in easily and clear.
Connectivity:
Crusher Headphones connect to your phone or other device's bluetooth quickly and efficiently. After the first connection was made with my phone's bluetooth, all it took was simply turning on the headphones and…BAM. I was connected.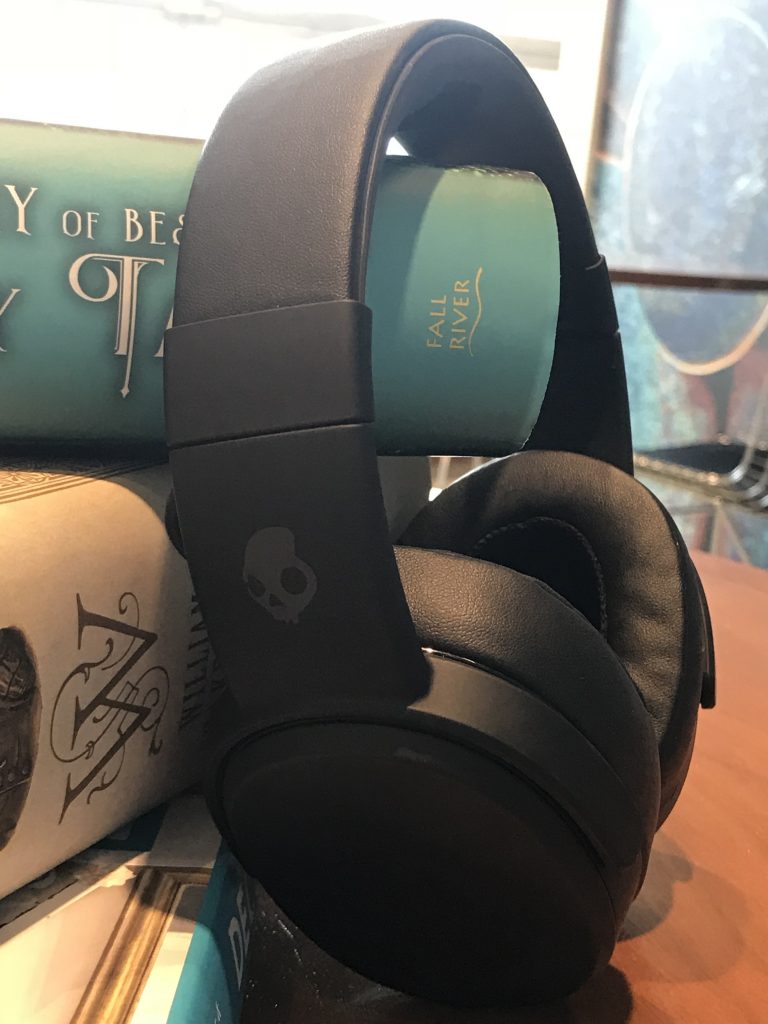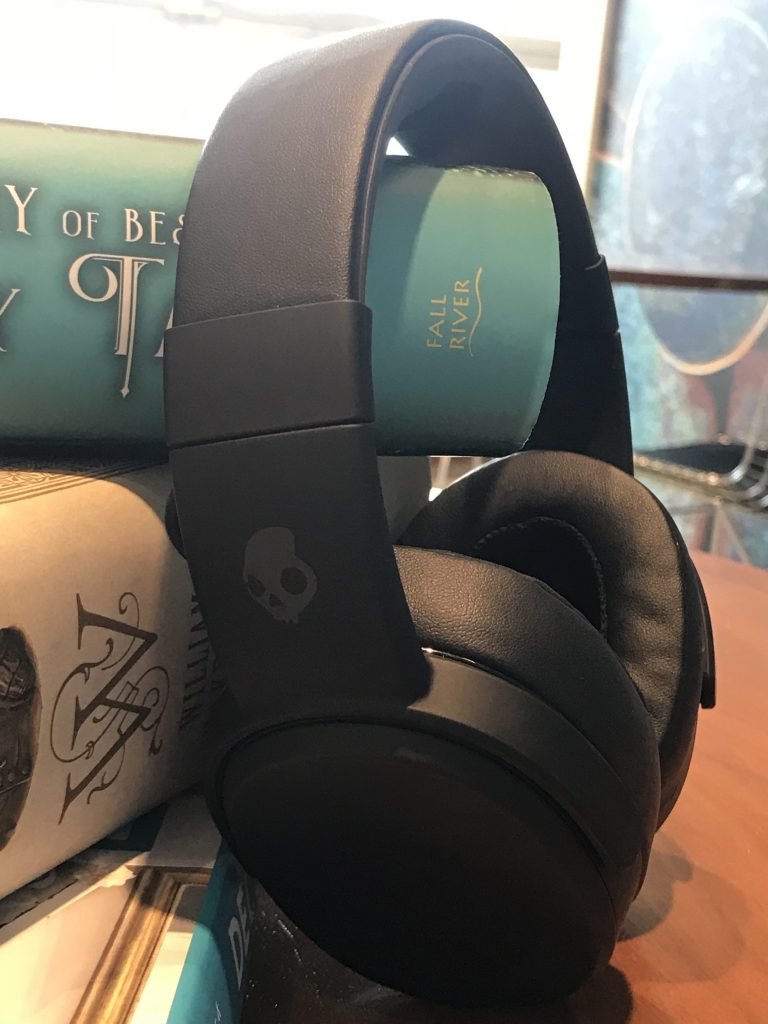 I could keep my device playing my music in one room and walk around my two story house without any connectivity interruptions! Even when on the move, the music continued to stream flawlessly through the headphones.
Acoustics:
The acoustics the Crusher Headphones deliver can be described nothing less than "refined." Superior acoustics truly brings all of your music and other media to life.  The sophisticated technology balances the sound that is delivered to the dual sides.
Now let's talk about the highlight of these headphones: The Bass. The haptic bass delivers an intense yet controlled bass. The bass is controlled by a slider on the side that can be adjusted as desired. With the bass turned all the way down, the headphones deliver a soft and warm sound. As you turn the bass up, the sound deepens and grows more intense…bass you can truly feel without it becoming uncomfortable.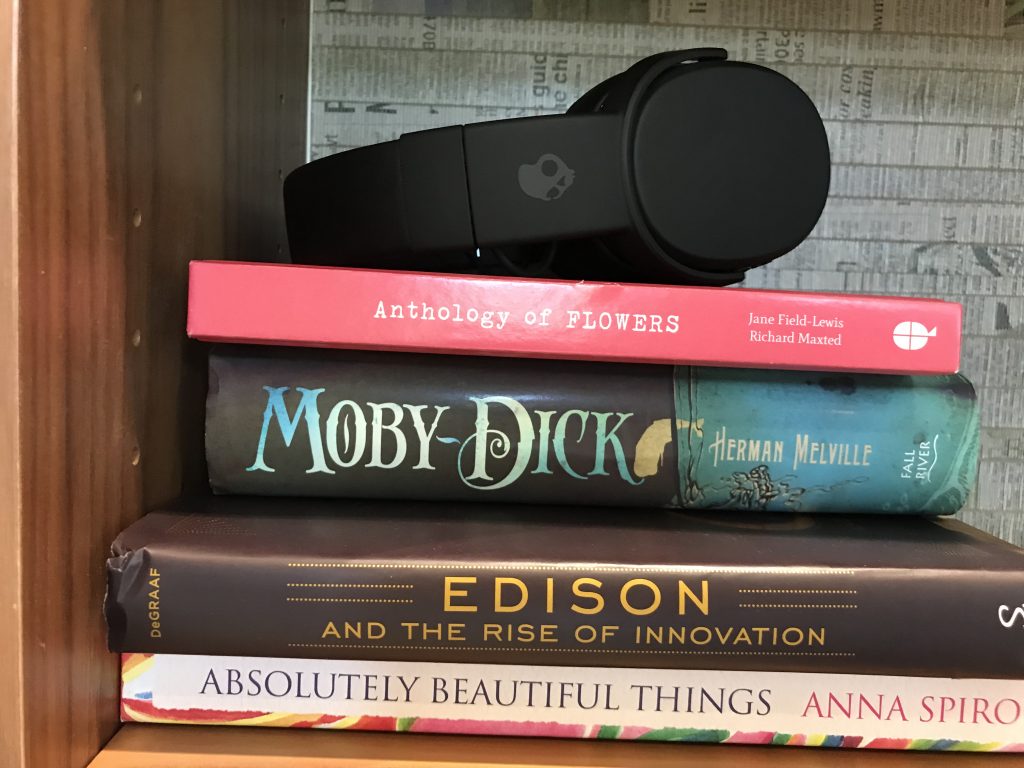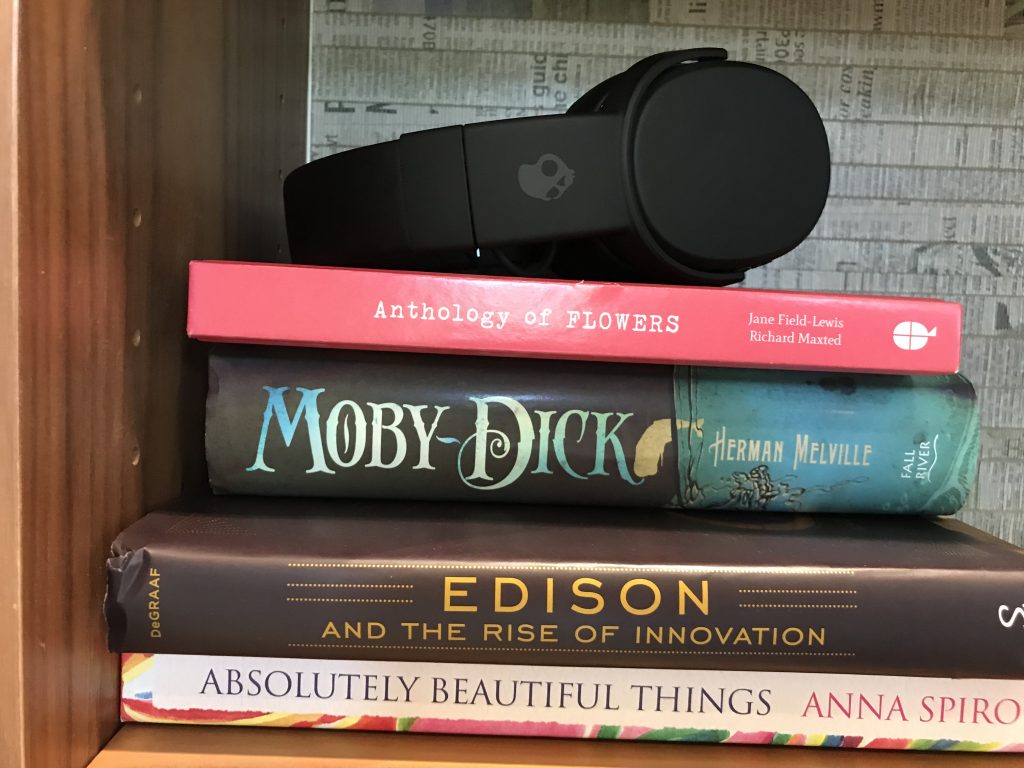 Somehow the headphones give its you a subwoofer affect much like a home stereo system compact in these over-ear headphones. It truly is an experience!
Comfort and Fit:
The headphones fit nicely. The secure fit isolates almost all noise. Noise cancellation technology is not used but it is not necessary with this design. Almost all noise is isolated during your listening session.
The one negative I have of these headphones is that my ears get very, very warm. After about 20 minutes of play, I have to let my ears cool by removing my headphones. I have had this experience before with other over-ear headphones…it comes with the territory. But it needs to be noted that although the sound they deliver is exceptional, they can be quite uncomfortable to wear for long periods of time if you tend to overheat.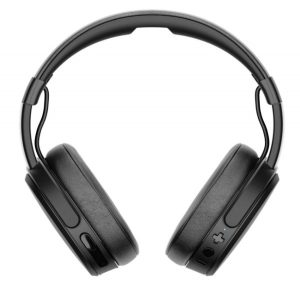 Value:
Coming in just under $200 at $199.99, the Crusher Wireless Headphones delivers exceptional sound. This is about $100 cheaper than other over-ear headphones of this nature. Compared to other over-ear headphones reviewed and tried in stores, these are my favorite. The sound is pure, the bass is superior, and the battery life truly holds. If you are serious about sound and want to save, the Crusher Wireless Headphones would be a great purchase to consider.
Buy now for $199.99 or to learn more, go to: Skullcandy.com
Crusher Wireless Headphones - Tech Review
The Crusher Wireless Headphones by Skull Candy delivers a quality sound with bass you can feel. With easy connectivity and long battery life, listeners can stream hours of media flawless through any bluetooth compatible device.
The Good
Bass you can truly feel!
Easy to pair
Quality built-in microphone