With an all-new driver face, normal or one-length iron options, and Baffler hybrid and fairway rails Cobra Golf is still bringing it. We checked out Cobra's offerings last year in the King F7 Driver and One- Length irons. This year, we'll be checking out Cobra's new King F8 Driver, traditional length irons, as well as the King F8 Fairway Wood. We were pretty impressed with last year's offerings and this year it appears Cobra has made some interesting upgrades and enhancements.
We took these clubs out on the range and the course. We gripped it, and of course ripped it. Here's what we discovered…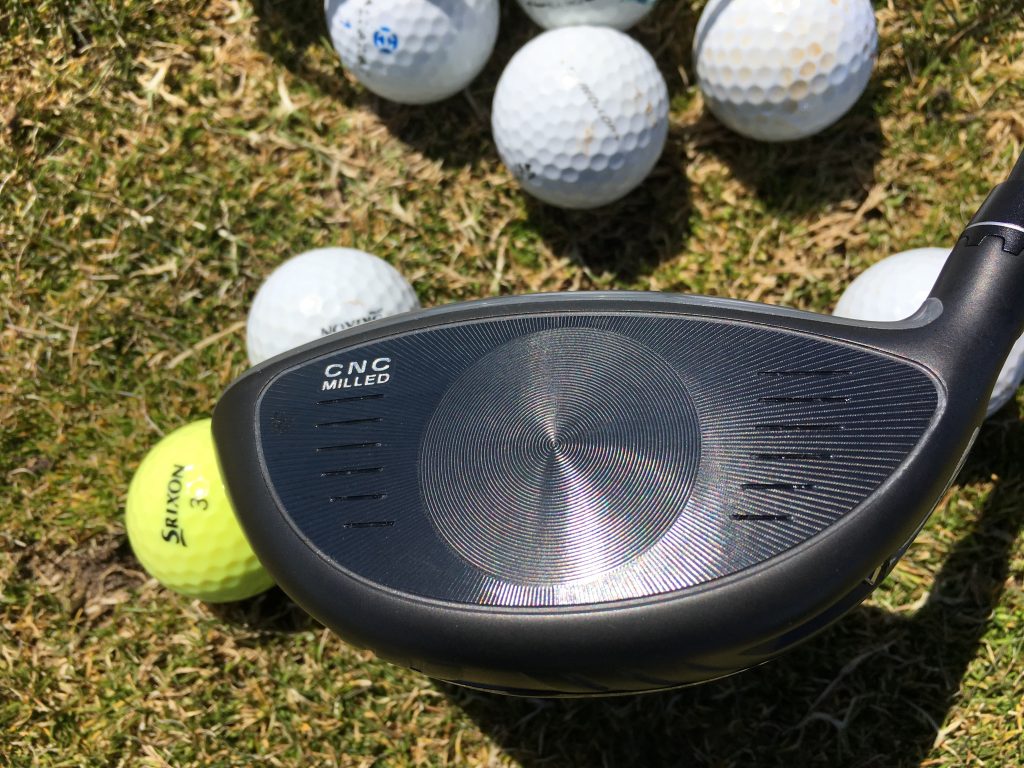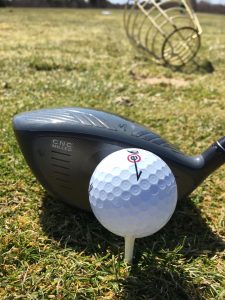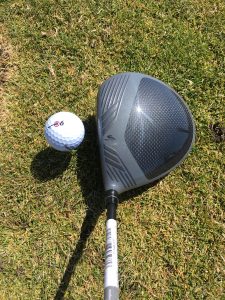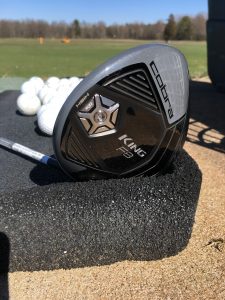 Cobra says this driver is designed for maximum forgiveness for players of a wide variety of skill level. It is for golfers who handicap anywhere from 5 to 25. Which is most of us weekend hackers. First off, what hasn't changed? Well, last year Cobra introduced their first ever connected driver with Cobra Connect. Which is still integrated into the King F8. The King F8 still has a 3 degree hosel adjustability, which is nice. The King F8 still has a movable weight adjustment, it has changed slightly though. We still see the Lamkin grips on the Cobra's.
So what's new? The big news this year is the CNC milled driver face. This certainly gives the face a distinct look. But how does it help you rip it? Well, it helps when you hit your first three balls dead nuts and you get a perfect draw. That kind of makes a great first impression. Hitting the ball on the sweet spot gives you a distinctive sound that gives you the instant feedback you like to have. Mishits were forgiving. Hitting off the toe resulted in a higher trajectory and off the heel a slightly lower one but I still got decent distance. Hitting on the sweet spot you could hear it and feel it before you looked up to see it though. I like that feedback. Is it long? Indeed it is. It is every bit as long as the King F7 and then some!
This year, there are only two adjustable weight positions instead of three. Personally, I don't mind this limitation as I don't think having tons of adjustment options is needed. There are still adjustable loft positions you can alter your club if you like. A lot of people are saying the King F8 Driver looks a lot like the Taylormade. Looking down on the club I can see why. I will say I do like the Cobra's looks more with the contrast in color much less distinct with the gray and black opposed to the Taylormade white and black. I did really like the King F7's blue color scheme last year which you cannot get this year.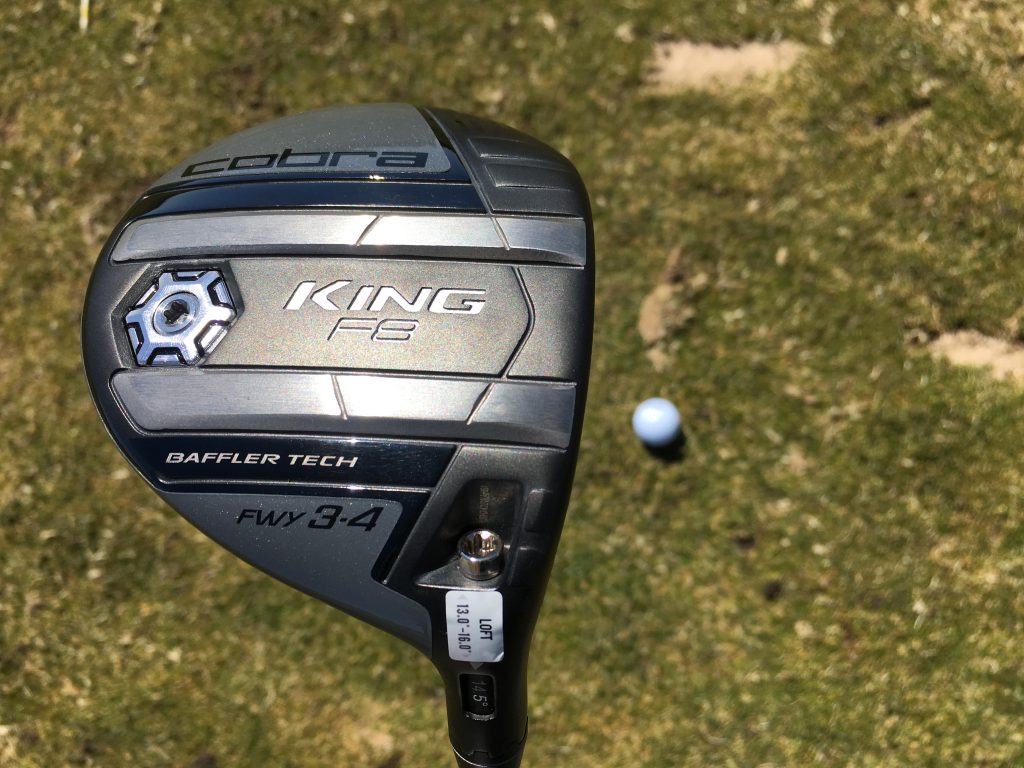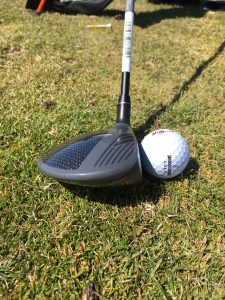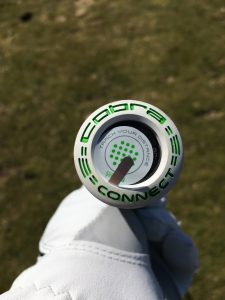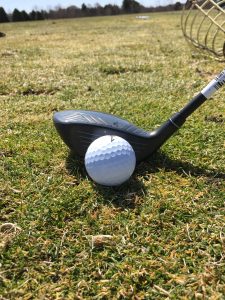 This year Cobra connected their fairway wood to the Cobra Connect system as well, which is a nice addition. Cobra also added a King F8 plus like in the driver. The King F8 plus is more geared toward the advanced or expert level golfer with a smaller club head and weighted more toward the front of the club. No need for me to lay my hands on that guy. I need me some forgiveness! The baffler rails on the bottom of the head are still there giving you a subtle reassurance that the club will glide through the grass so you can go ahead and attack the ball no matter the lie. Color schemes are similar to the driver available in grey / black or black on black options.
We found the King F8 to be well balanced as promised. In ball striking we could feel the E9 club face allowing a larger sweet spot. We weren't able to hit too many balls dead center on the club face but it didn't seem to matter much because we still got plenty of distance with the club!
We recommend these woods if you want something designed to hit out of any lie, fairway or rough!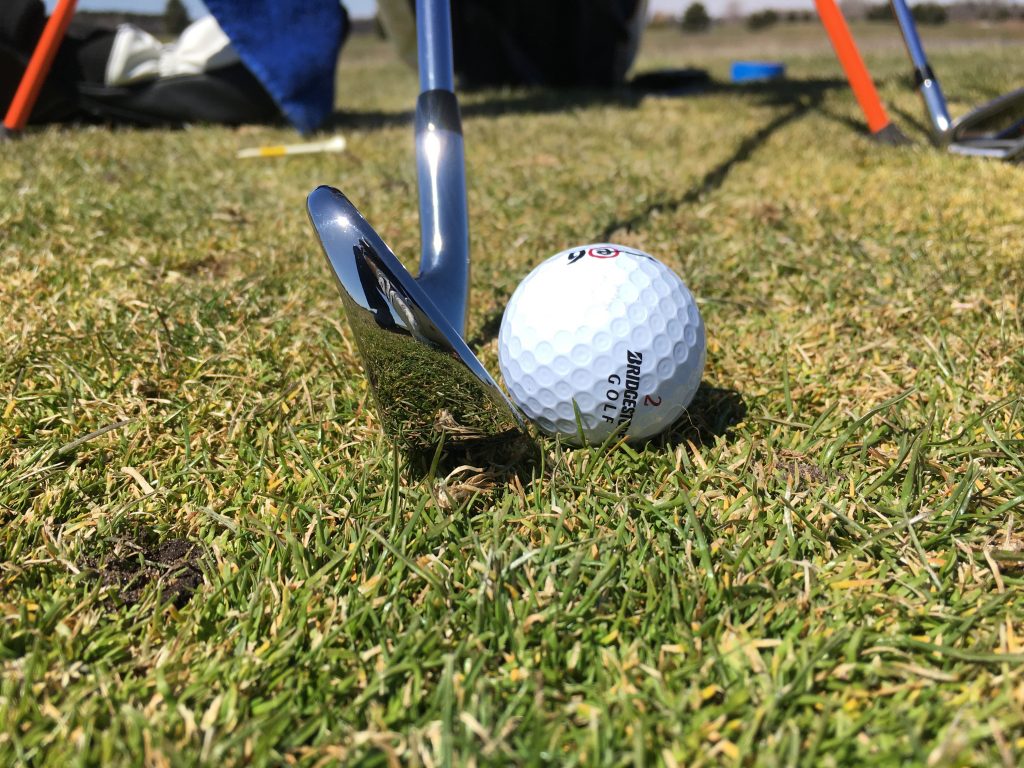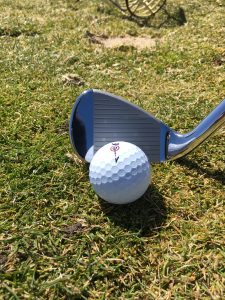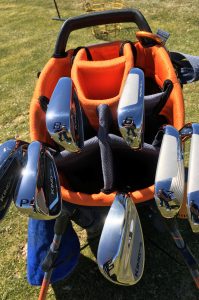 Just like last year, you can get the new irons in either traditional or the One-Length. Last year, we tried out the One-length irons and this year Cobra asked us to try out the traditional (or variable) length irons. One big change this year is that the entire Cobra line-up is integrated with the Cobra Connect system so you can track every shot out on the course. Nice little upgrade if you like tracking and knowing the distances of each of your clubs. Just like last year the irons have the powershell face. New this year, the irons have a carbon fiber insert the back side said to improve feel and sound. This should result in a softer feeling club. A subtle change from last year but I really like how Cobra changed the branding and labeling on the irons. In my opinion, it gives the irons a higher end look.
The stock set comes in a 5-GW configuration. You can also order custom 7 or 8 piece sets ranging in clubs from 4 iron to sand wedge. Shafts are, like last year, graphite or steel in a senior, regular,  stiff or extra stiff flex. Stock shafts are True Temper. Stock grips are Lamkin Grey or you can order black. I guess I like color because I liked the bright blue grip option we saw last year.
The irons give a nice crispy sound on solid contact. Distance wise they were right on the money to my usual. Forgiveness is very high. Only a small decrease in distance on off-center shots. Which is what I'm always looking for in irons. Best of all these irons are cheaper than most similar game improvement irons from other manufacturers.
If you're looking for a great value game improvement iron set this one is a can't miss!
Cobra King F8 Family - Range Review
Another great family of clubs to come from Cobra Golf. If you're looking for a forgiving set of clubs with maximum distance at a great value these are for you!
Pros
Forgiveness
Distance
Cobra Connect
Cons
Liked the color schemes of last year's F7's a little better