Named after one of the harshest and coldest parts of a mountain, The North Face is a legendary name when it comes to the world of hiking and mountaineering. The company was founded in 1966 in San Francisco and has ever since grown to become one of the largest names for a wide variety of gear. Today North Face delivers a wide range of high-quality products which include apparel, equipment, footwear and more.
As part of The North Face's Summit Series, the Cobra 60L technical pack is designed and tested by top athletes in some of the most extreme conditions on Earth. This workhorse is meant to deliver a superior performance in harsh mountain environments. From its crampon storage to the load-hauling aluminum frame, this highly durable pack is built to go the distance. With Winter finally coming to an end and Michigan Spring finally arriving, we here at Busted Wallet were ready to brush off the hiking boots and hit the dusty trail. Here is what we thought of the Cobra 60.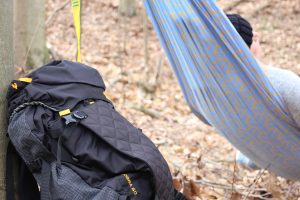 Key Features:
The alpine expedition pack reimagined: feature rich, athlete tested and fully dialed on every level
Summit Series represents the world's finest alpine equipment and apparel
Total weight is 3 lbs 13 oz but with the removable frame sheet, floating lid and hip-belt padding you can bare down to 2.2 lbs
Ski carry system keep you on point for winter adventures and mountaineering
Massive crampon pocket separates crampon spikes from the rest of your gear
Keep all your gear organized and accessible with tool loops on hip-belt, a sleek covered-tip tool storage, and a designated rope carrier, and a stow-able helmet carrier
Hydration sleeve and port (reservoir not included)
Lash points, reflective hits, hip belt pocket, metal hardware, and so much more
North Face Cobra 60 Backpack – Review Breakdown
Design: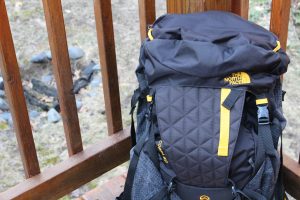 The North Face Cobra 60L technical pack has everything you need if you're planning an expedition to some far-off snowy peak or simply having a nice day picnic with a significant other. The Cobra 60 really is meant for any occasion you might throw at it.  It is specially designed for alpine expeditions and provides a wide range of features that make this the ideal pack for mountaineering. The majority of its design is meant for icy treks. Thus featuring a stow-able helmet carrier, sled drag clips and ski carry systems that will ensure your adventures are both fun and safe. Special storage for your ice tools will put your mind at ease, in case you happen to slide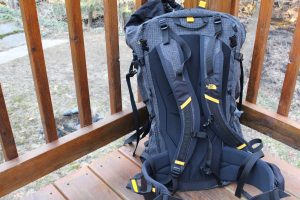 down an icy slope and need to stab the ground before plummeting over the edge of a massive cliff.  Judging by every climbing movie I have ever seen, this type of situation happens all too often. Another pocket that is ideal for those ice climbers is the separate pocket specifically designed for boot crampons. This is extremely useful for protecting your other equipment from the nasty spikes.  All while resting on an ergonomic aluminum frame, which makes it very easy to carry large loads.
The designers of this pack really have thought of every situation. It even has a minimalist cover too. The pack can bare down to 2.2 lbs with only a few minor adjustments.  When I bore the pack down to the basics I found one tiny little issue that I could see a select few having.  Without the floating lid on top, I could easily see the elements being able to get into the main compartment.  Some sort of way to prevent that would be ideal.  Possibly a rain cover or something. All in all the design is pretty flawless, I really had to dig deep to find the one minor fault.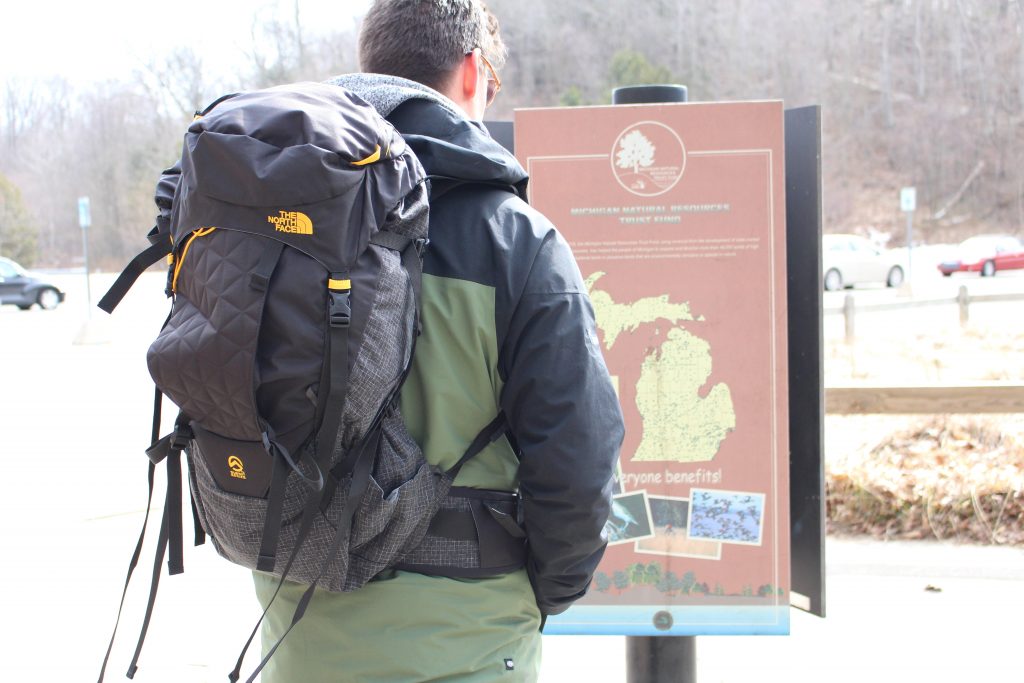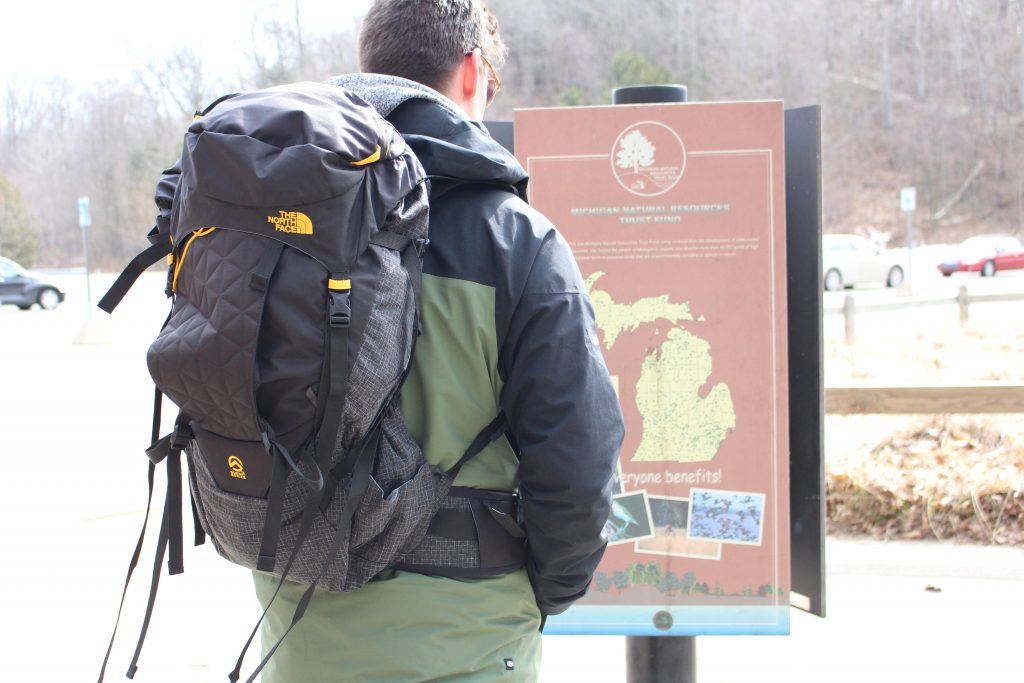 Comfort:
As far as a high level of comfort, the Cobra 60L backpack is top notch. The sheer weight alone is incredible, plus you can take off an extra pound to lighten the load even more. The fully adjustable padded shoulder straps reduce any sort of strain on your shoulders while the padding on the hip belt absorbed a large percentage of the force, keeping my lower back safe from strain and injuries. Being a taller, lengthy person it did make a huge difference. During my testing sessions a had my girlfriend try out the pack while I took photos. She was able to adjust the straps in a matter of seconds, without feeling any discomfort, making it an ideal pack for both men or women.
https://youtu.be/IULEj8zc1rc
Storage:
Organization while trekking really is everything. The Cobra 60 gives you all the storage you need for a weekend adventure. Keeping your climbing equipment organized is as easy as it gets with the sleek covered-tip tool storage area, external wand pockets, and a slot to store rope carriers. This also makes it extremely convenient while keeping your gear in place. Apart from all those, you also get a hip-belt pocket, reflective hits, tool loops and lash points; which are all designed to make your journey more enjoyable. I could not believe how much I was able to cram into this pack and still have all the comfort. With a total volume of 60 liters, you do not have to worry about leaving something behind because of space.
Apart from the main compartment, the Cobra 60 also features a flip forward lid that can be used for storing smaller items that you might need readily available. On day hikes, it became my snack holder. The hydration sleeve along the side of the backpack is very convenient during treks as well. However, you will have to purchase a hydration reservoir.
Durability:
The backpack is made of high-quality Cordura Nylon which is among the sturdiest of materials used in outdoor gear. North Face puts great emphasis towards producing hiking gear that is extremely durable. The Cobra 60L backpack is no different. The major benefit of using the Cordura is it's puncture resistance and waterproofing. It is guaranteed to withstand the harshest of the climates and come out without a scratch. Made with an aluminum frame that is wrapped in the abrasion-resistant Cordura nylon, the Cobra 60's construction is essentially bomb-proof.  If taken care of it is easy to make this backpack last a lifetime.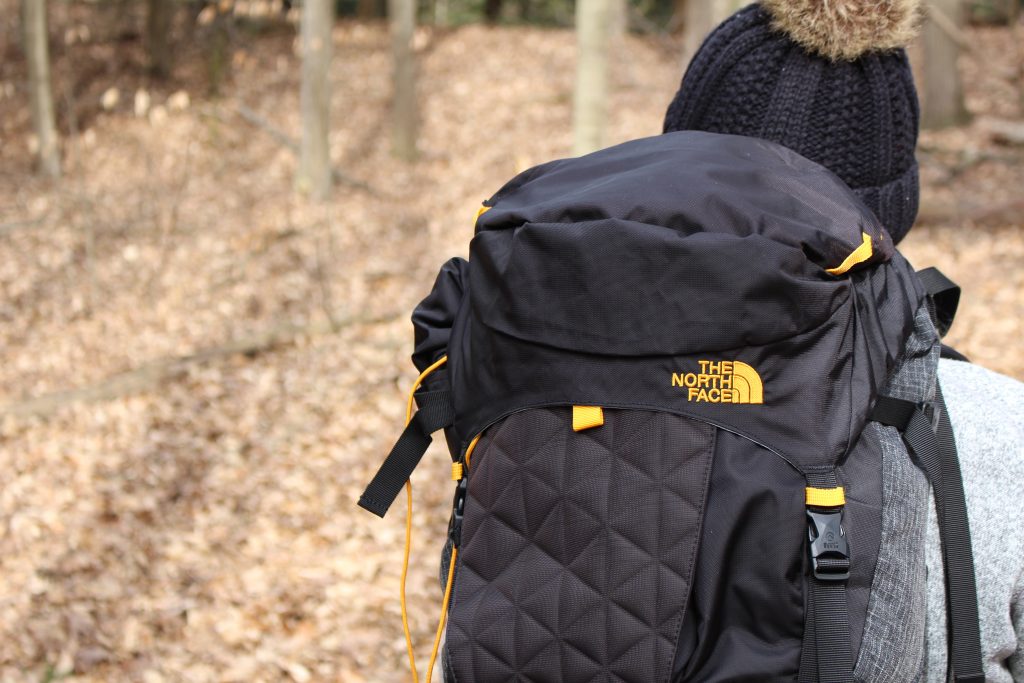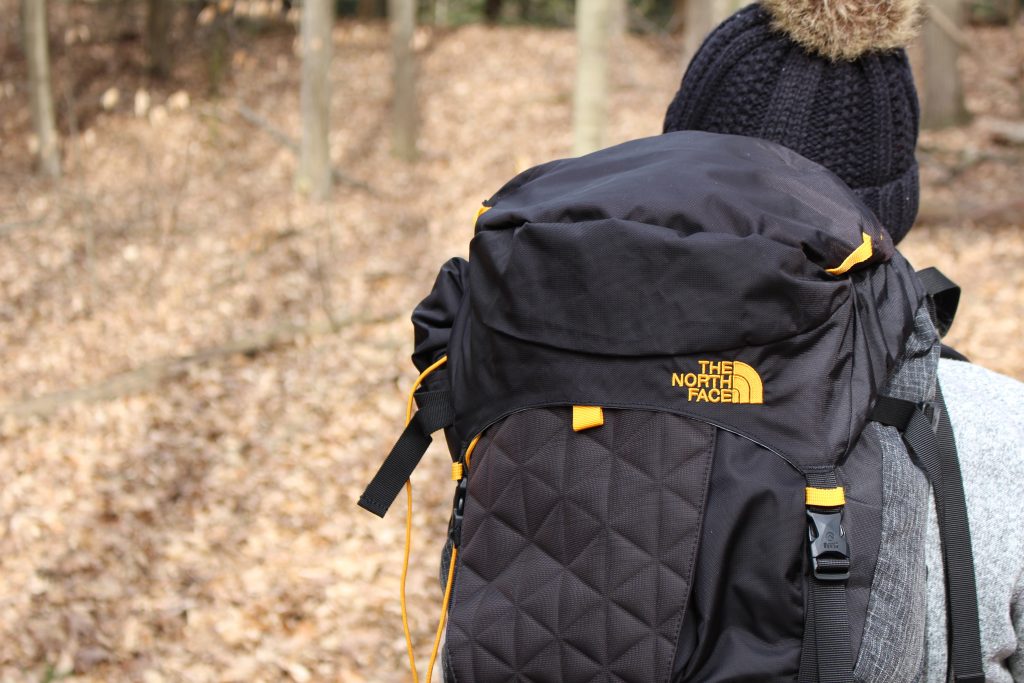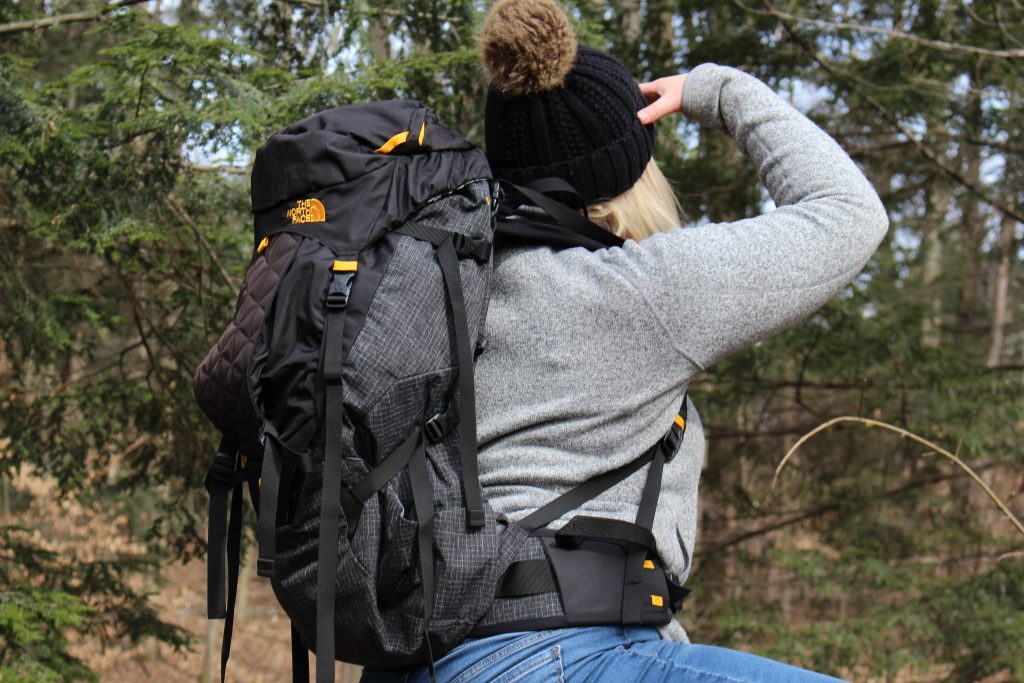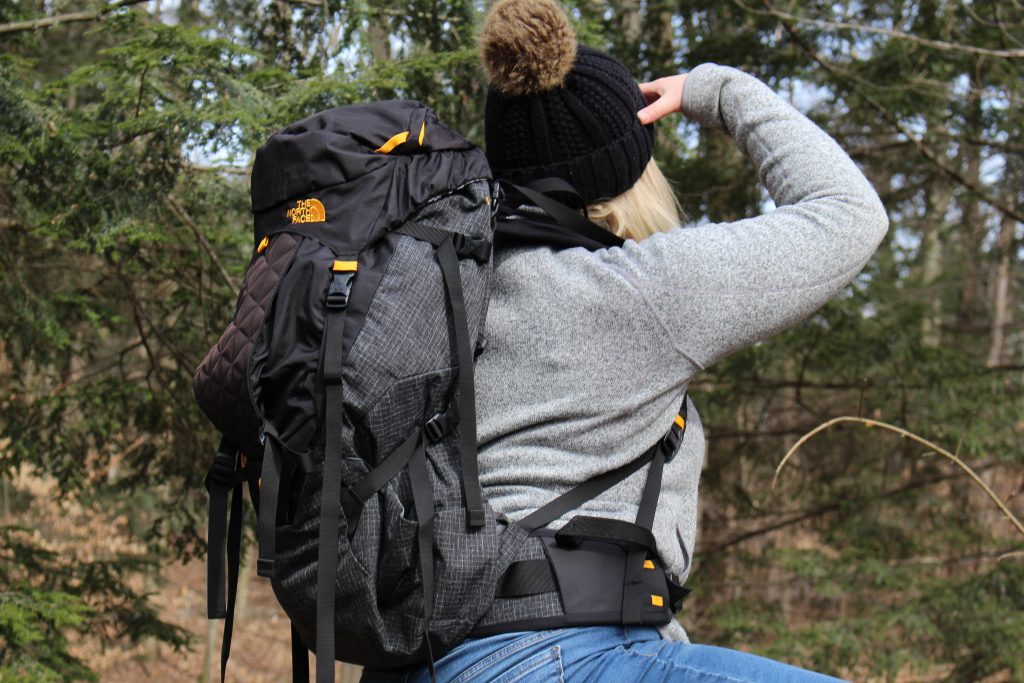 Value:
The Cobra 60 is quickly becoming one of the most popular alpine backpacks on the market and it is all thanks to the build quality and functionality that the pack provides. The price fits perfectly with the quality and is around the same price-range of that of the competition. Do I feel that this backpack is really meant for the ultimate climber and is overkill for the casual day-hiker?  No not at all. Granted it is highly recommended for all those hiking enthusiasts that are planning an epic adventure but do not let this steer you away from its simplicity.  Hell, I wish I would have had this throughout my college years carrying some of my textbooks. The Cobra 60 is also ideal for those weekend camp outs or even day hikes for that matter.  For those who are wondering how you could drop $250 a backpack, think of it as the last one you will ever need!
Buy Now: $249.95 or to learn more, go to: TheNorthFace.com
Cobra 60L Technical Pack - Gear Review
This has been a great pack to test and review. Hiking the dunes and local back country with it over the past month has got me excited to take more adventures this summer. The Cobra 60 is ideal for weekend excursions and adventures. Every part of this back pack was built with a specific propose in mind and it functions flawlessly. Whether you are a novice or technical climbing pro you should really consider making this pack a permanent addition to your gear.
The Good:
Super Light Weight
Cordura Fabric
Holds Everything You Could Ever Need
The Not So Good:
Rain Cover Would be Useful
Hydration Bladder is Extra