It's that time of year again. Chrome Industries is ready with their 2019 Spring/Summer lineup. And I was ready to sport this collection. This is a great collection and very versatile. Chrome keeps on improving their quality in material and stitching to make their products last longer and fit comfortably. Each year I'm more impressed than the last. This year is no different. So let's dive in!
Stretch Chambray Workshirt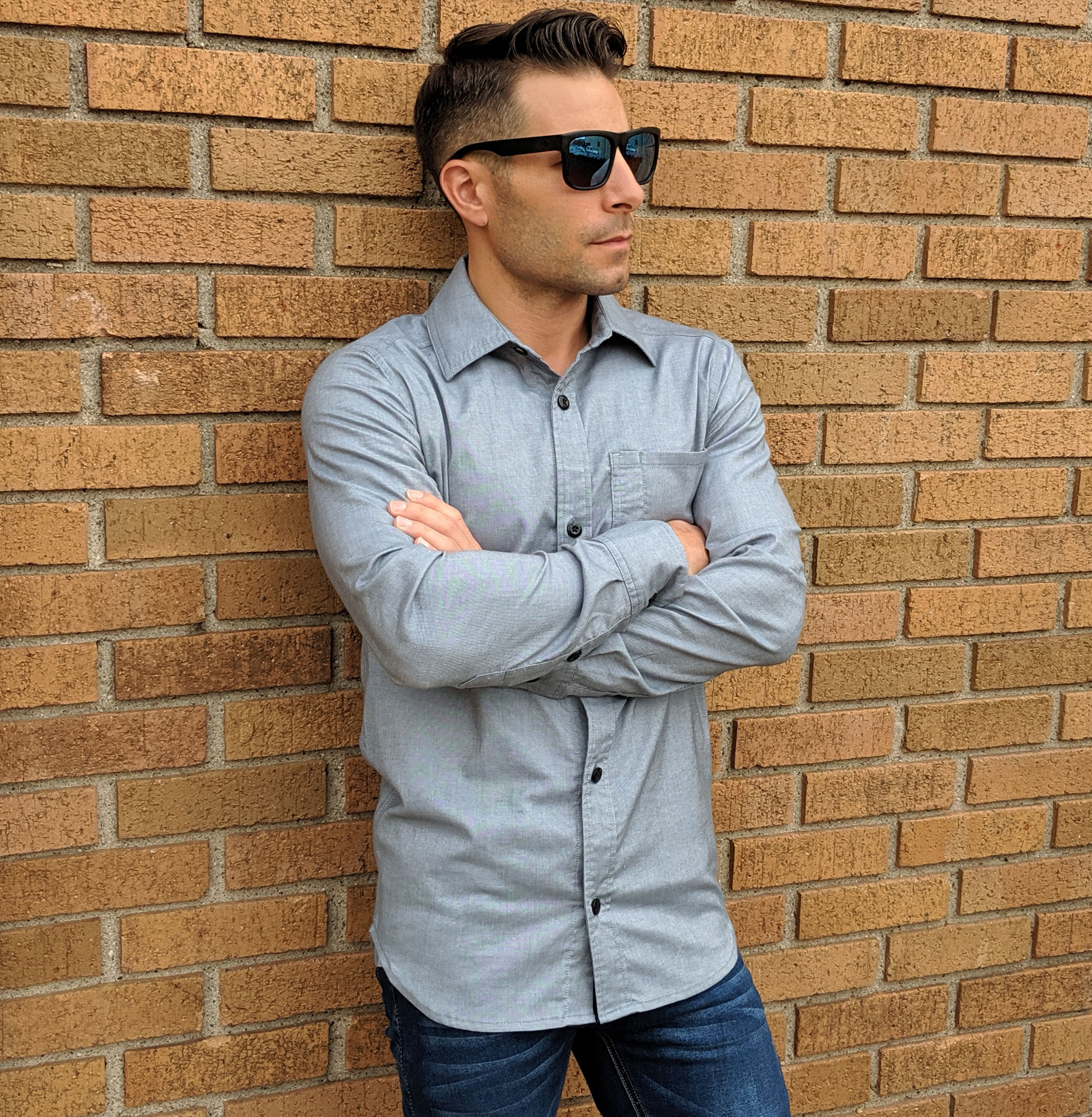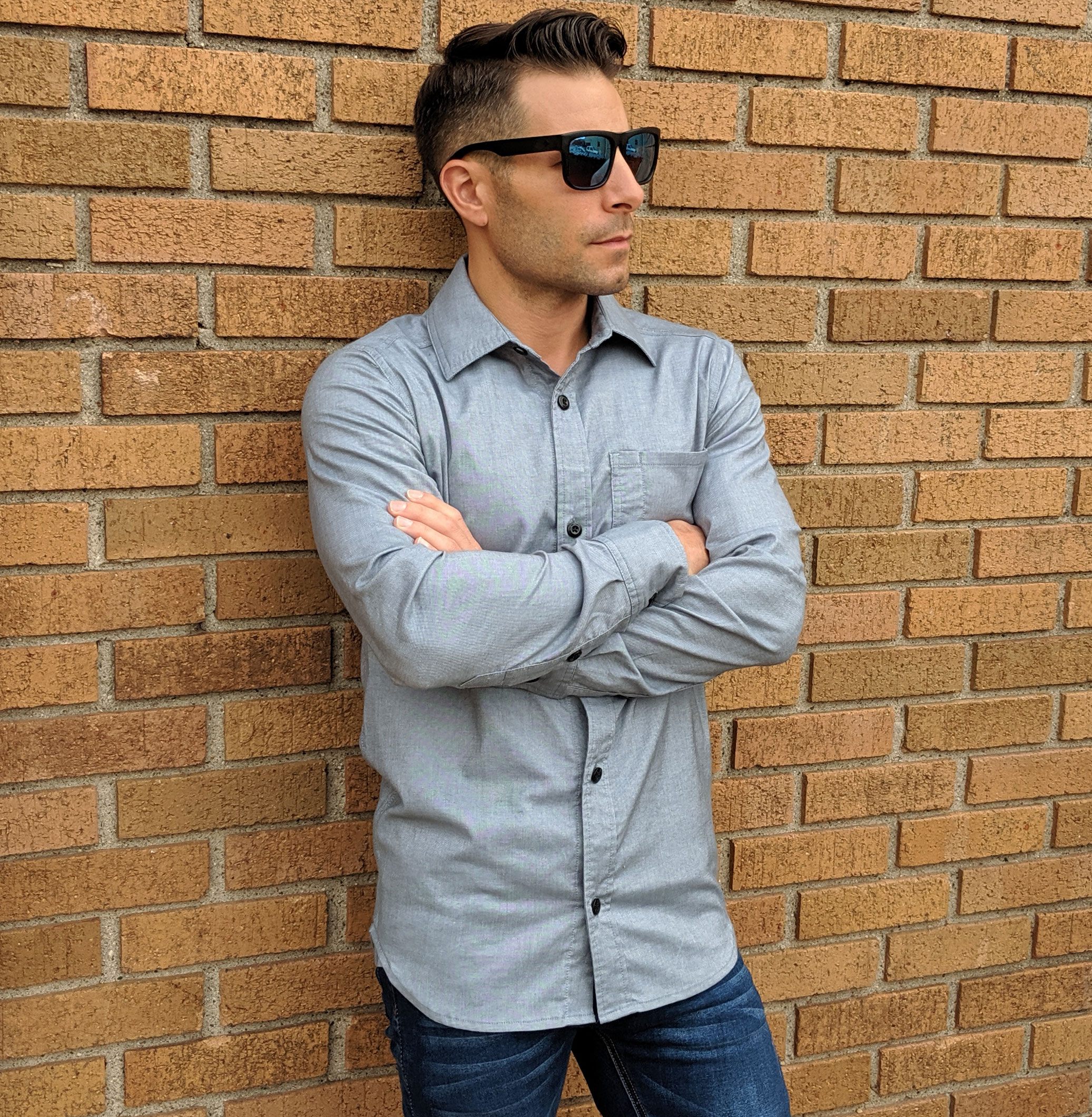 Key Features:
Triple-needle stitching
Workwear chest pocket with pencil slot
Hidden stretch vent at yoke for extra ventilation
Reflective logo detail at back bottom hem
Extra length in the arms and tail for coverage
Locker loop at interior collar
The Stretch Chambray Workshirt is a big improvement from the Woven Work Shirt I reviewed back in 2015. I love the stretch fit and durability you get with this shirt along with the comfort and performance. All of the "work" features are there (workwear chest pocket with pencil slot, bartack details, hidden stretch vent, etc.), while maintaining the cool style and comfort level we've come to love and expect in Chrome Industries clothing. I like how this shirt holds it's form and doesn't get wrinkled easily. This was my main issue in the Woven Work Shirt, but it looks like they figured out the right material to use for the Stretch Chambray Workshirt. This shirt also holds its form while allowing for extended movement and comfort.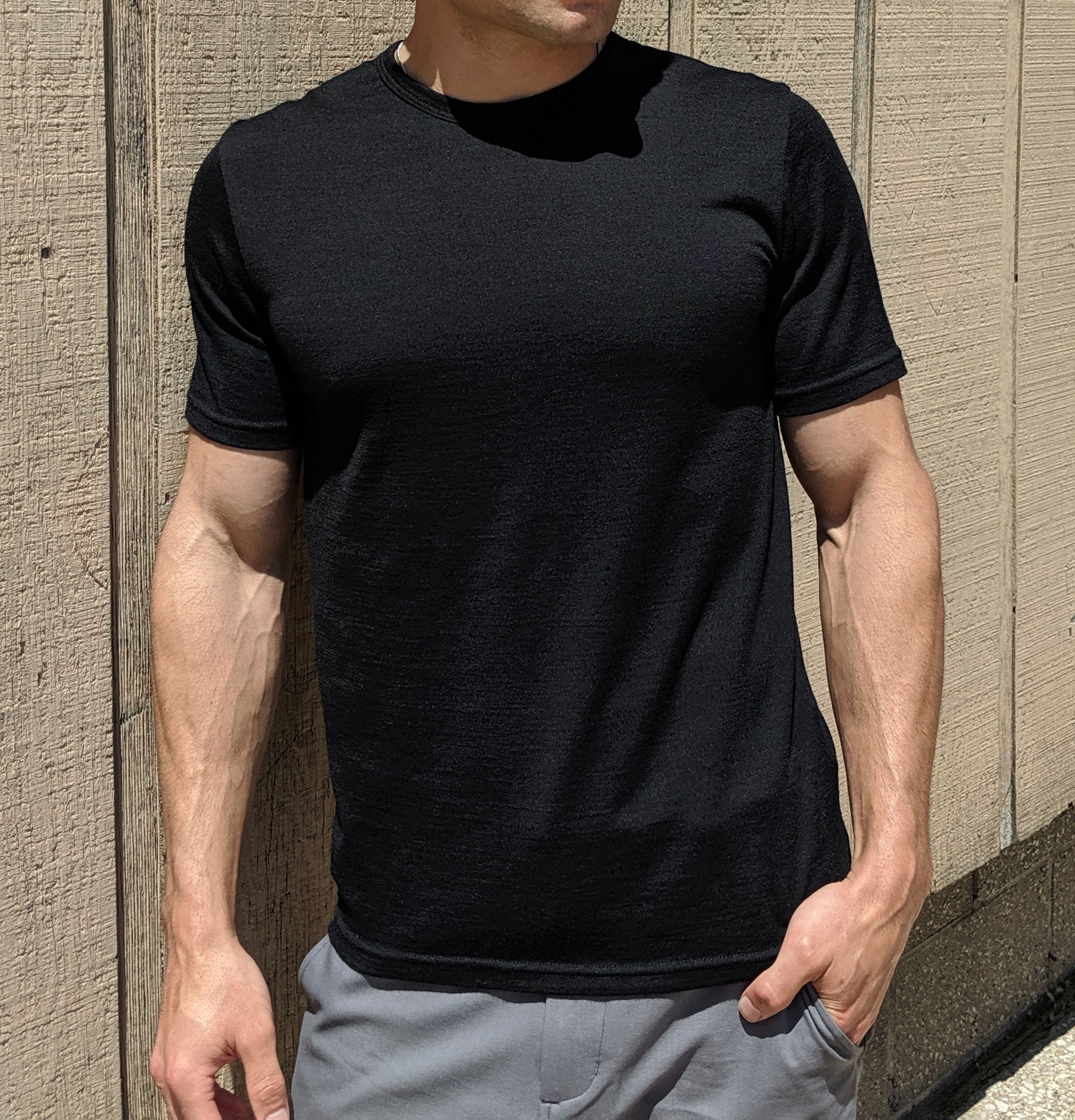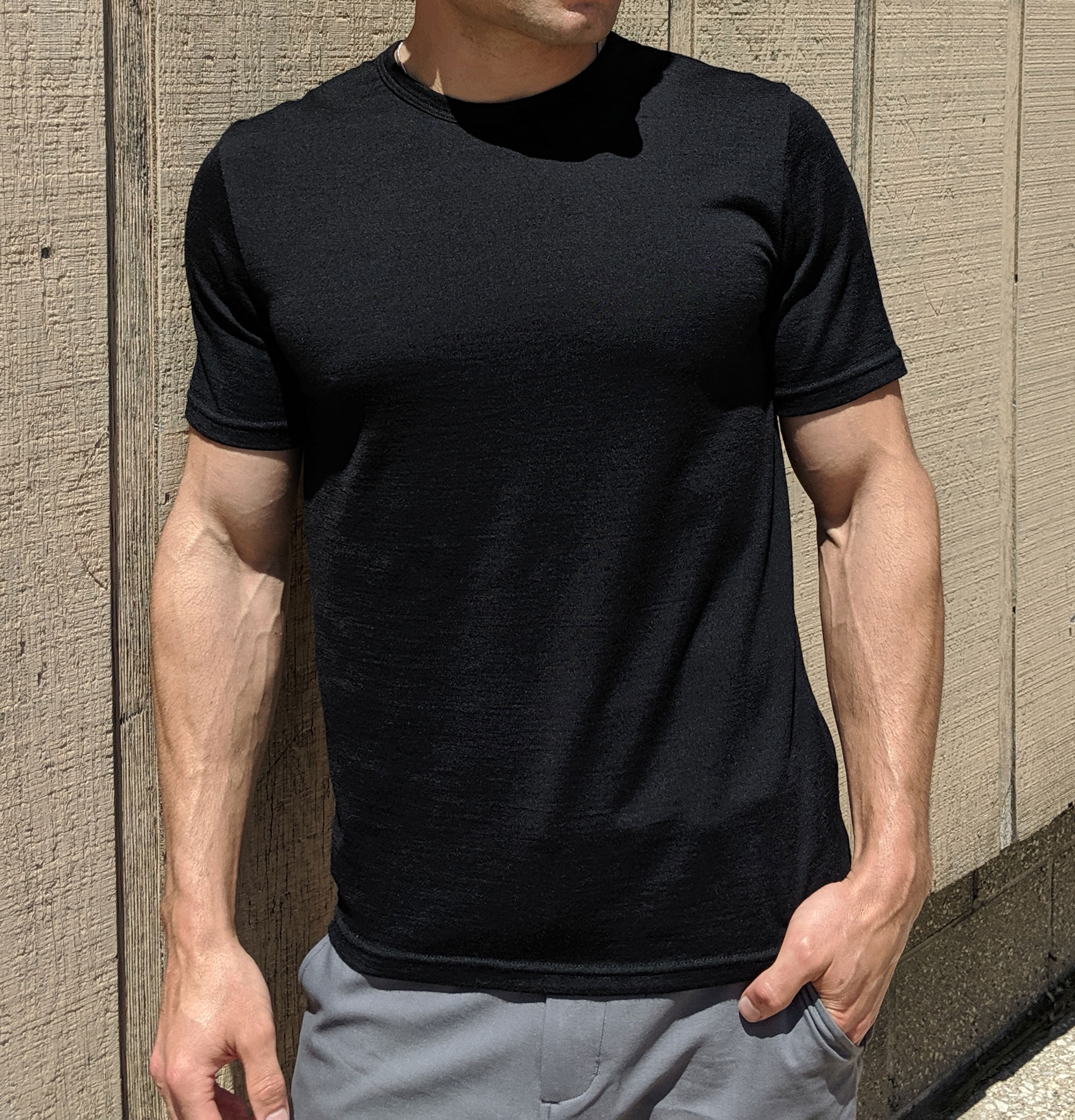 Key Features:
Super soft Merino wool/poly blended fabric
Odor-resistant
Moisture-wicking
Dries quickly
Reflective hit
Like they say… "you get what you pay for". That's true when it comes to the Merino Short Sleeve Tee. I know it seems like $60.00 is a bit high for a simple t-shirt, but there's a reason behind the cost. It involves the level of comfort you get when "Form meets Function" as Chrome Industries states. This is very apparent once you put this tee on. I immediately felt free to move and stretch without feeling restricted or like I was stretching my shirt out more than it could handle. The fabric is nice and soft, yet light with a moisture-wicking material that dries quickly if you were to sweat more than you wanted to. I've worn this shirt while biking in the upper 80 degree temps we've been getting here in Michigan and I barely broke a sweat. The level of comfort was great and knowing that the "odor-resistant" fabric was there ready to tackle any un-wanted oder also gave me some peace of mind while biking to work.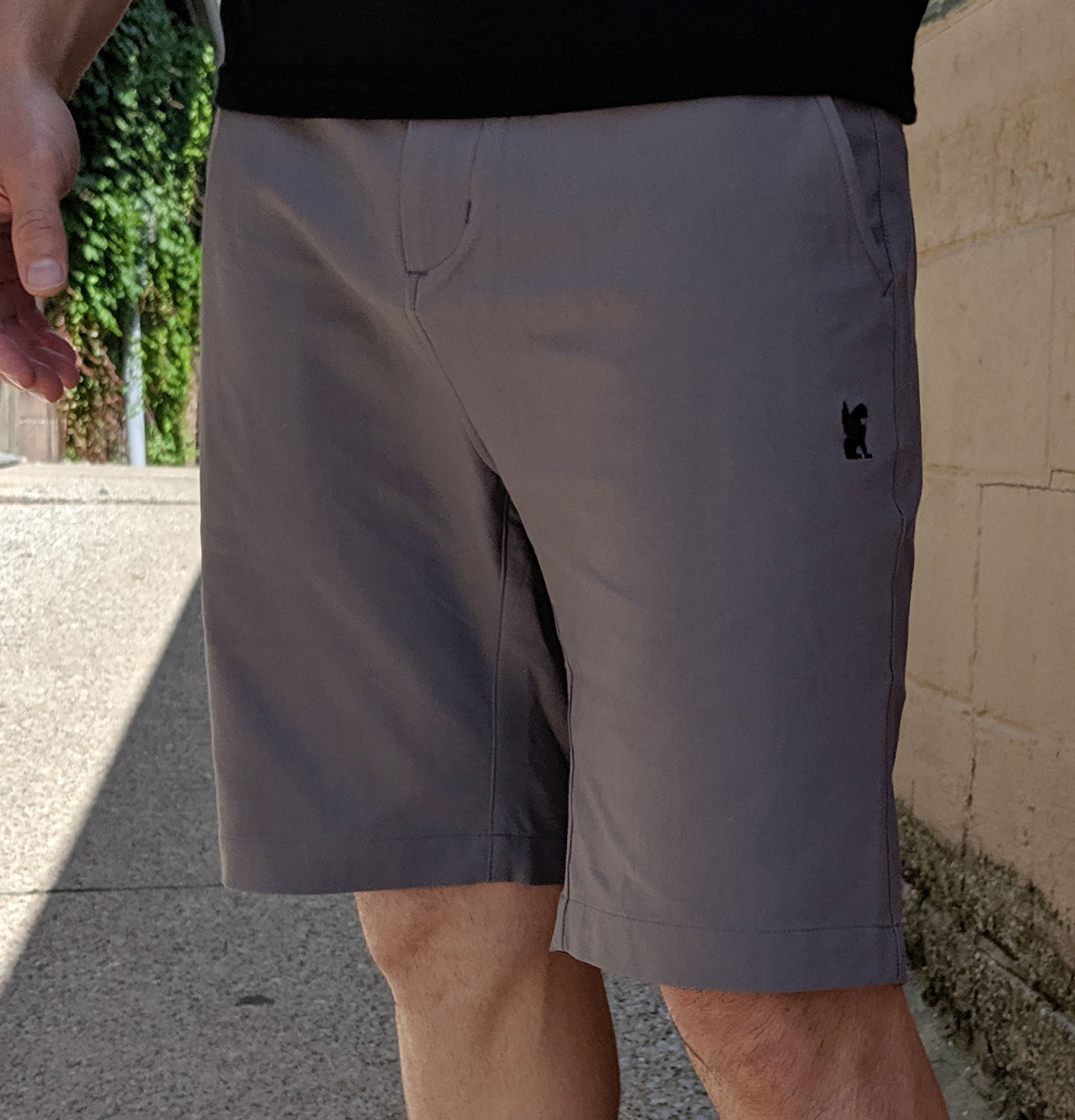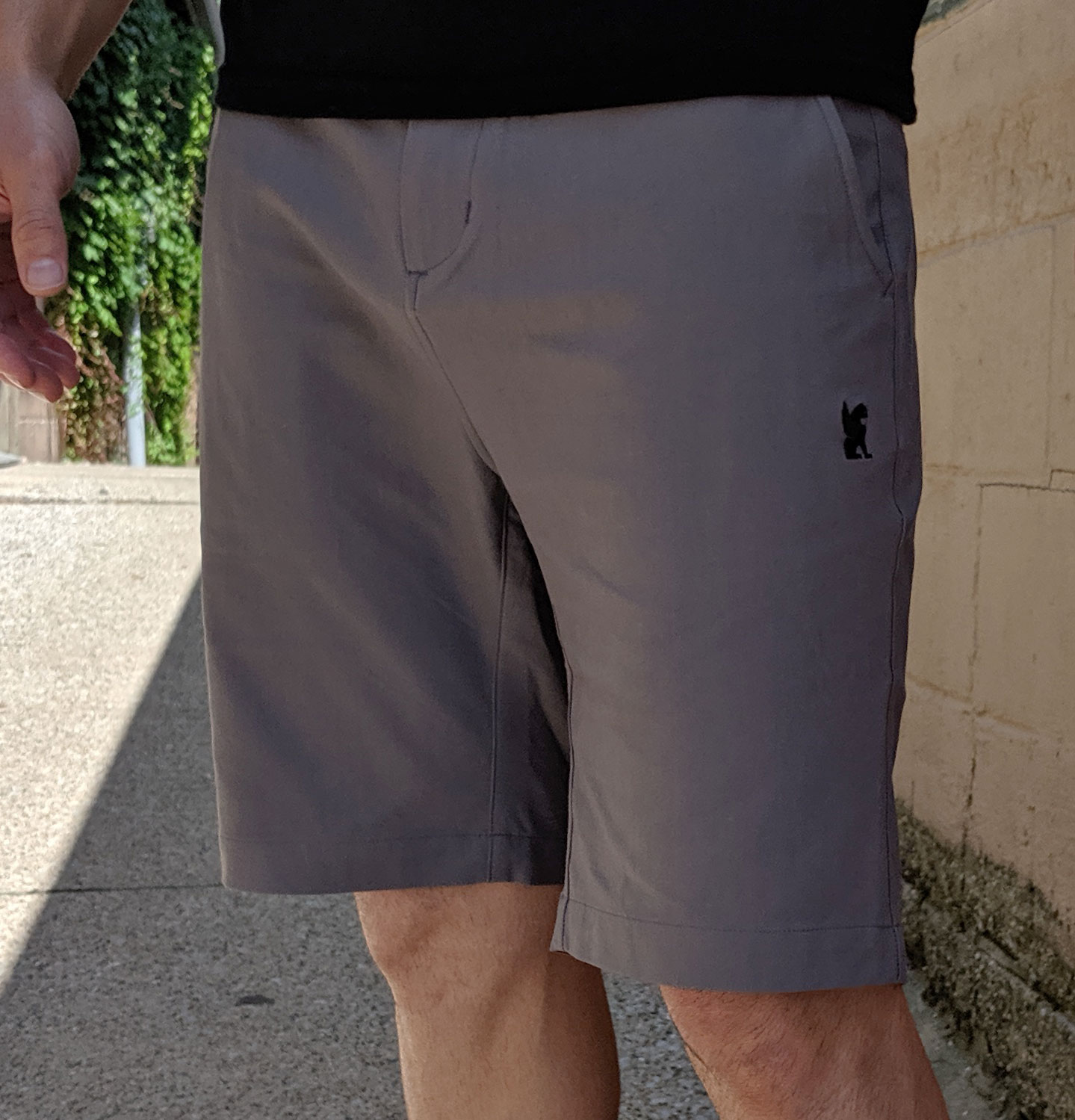 Key Features:
Zipper-secured extra pocket
Rear pocket with reflective reveal
Front coin pocket
Contoured stretch waistline
When it comes to Chrome Industries shorts, it's been hit or miss for me. Mainly the fit. However, the Seneca Short is by far my favorite style yet from Chrome Industries. These shorts are much lighter than previous shorts I've review in the past. Plus there is a noticeable "4-way stretch" that made it easy to jump on my bike and ride anywhere. The inseam made for a nice fit without feeling restricted in any way. I'm definitely a fan of the zip-secure pocket at the waist line to stash items you want to make sure stay in your pocket. Plus the front pocket has a little area for smaller stuff like coins or a key so you don't have to go dig in your shorts while people stare at you thinking you're playing pocket pool.

Key Features:
Polyurethane contoured crash pad insole
Board-lasted sole
Low-profile design
Durable, rubber heel cup
Reflective safety hit
Reinforced nylon/glass fiber shank
The original Southside sneaker was released back in 2012, however, Chrome discontinued this shoe. That is until they release it back into the wild after upgrading some features in this 2.0 version. This version has their "FlexPlate" technology to help you power down on those pedals. The mid-rise high top is a great fit for everyday use and goes with just about everything in my wardrobe already. I'm also a fan of the canvas accents on the side panels. This texture helps break things up a bit and gives it a unique style in a highly demanded return of the Southside sneaker.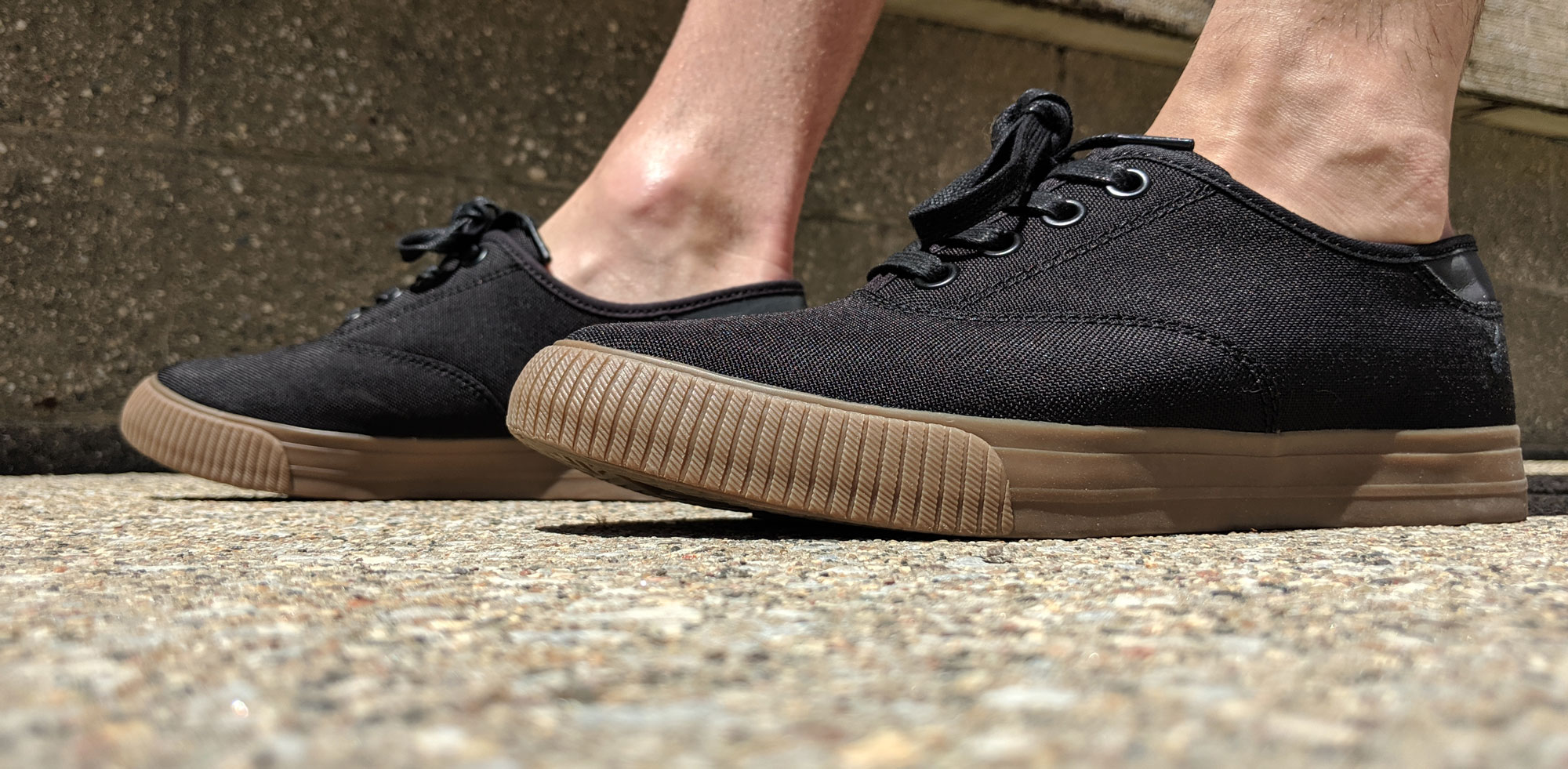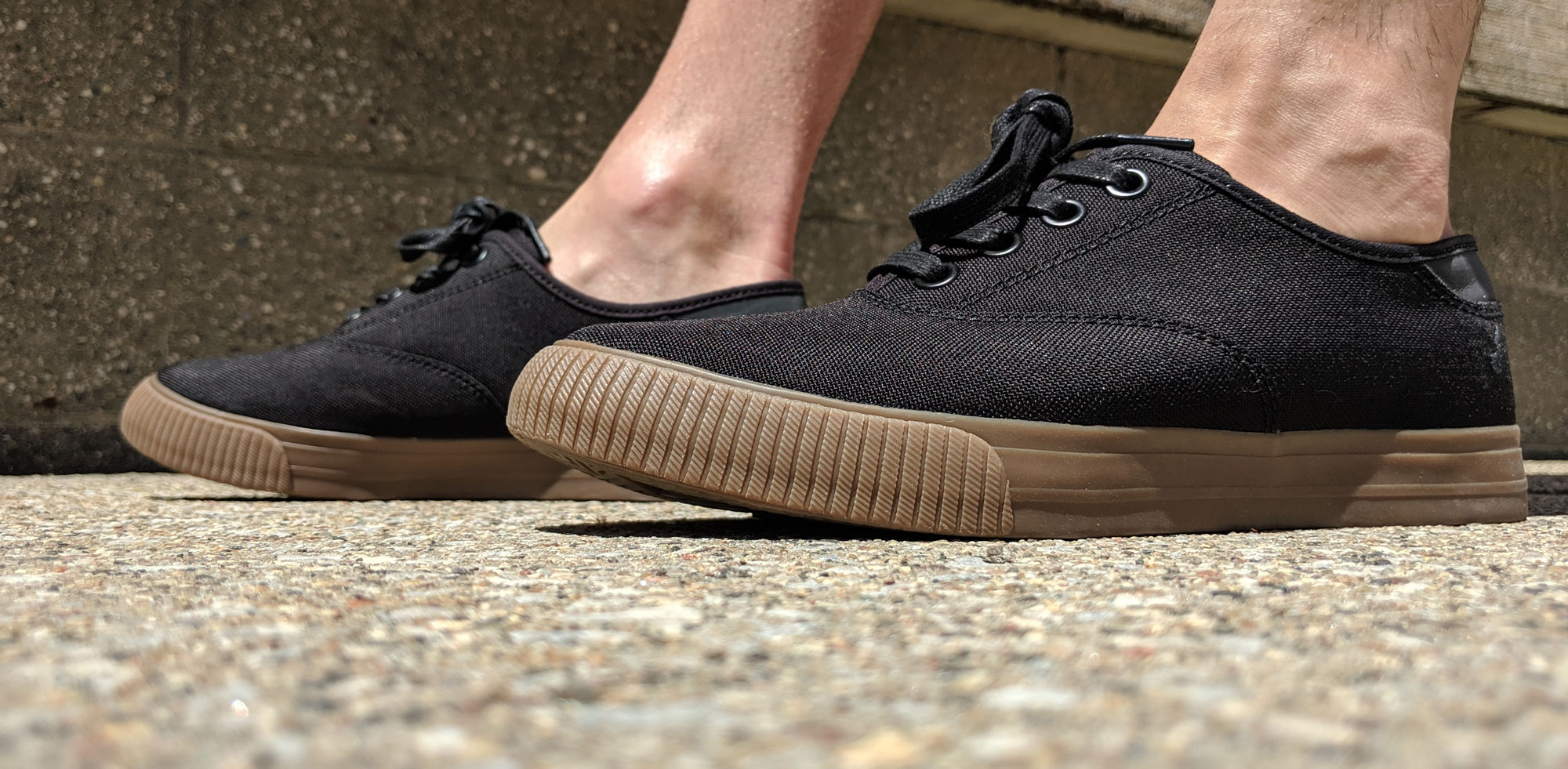 Key Features:
Low-profile design
Durable, rubber heel cup
Reflective Safety hit
Military grade nylon upper
The Truk Bike shoe reminds me of the Dime 2.0 sneaker, but with laces and a slightly higher profile. Once I stepped into these shoes, I could feel the rugged durability that is part of Chrome Industries DNA. Though ruggedly built, these shoes still have that level of comfort I was looking for while walking around town or peddling down the street. I like the casual look, but I've also worn these for "business casual" type events as well. They have just enough style to go from the office to the pub. The only issue I've noticed while wearing these shoes, is that the tops tend to show any debris that falls or scrapes along the nylon upper. Luckily they wipe clean, but for the nylon look, that's just a minor issue.


Key Features:
Touch screen sensitive fingertips
Breathable stretch mesh fabric upper
Reflective adjustable strap
Palm/Thumb cushion
Surprisingly enough, this is the first pair of Chrome Gloves I've reviewed. In fact, I believe it's their only pair of cycling gloves which makes picking out a pair pretty simple. Just need to figure out the sizing. Luckily the size I measured worked very well.  These gloves are perfect for the spring and fall season when there is just enough cool breeze to numb your hands while riding for too long. They also work very well in the summer to help with your grip and prevent any blistering you are susceptible to get, although your hands will get a tad warm even with the breathable mesh. The touch screen sensitive fingertips work flawlessly. I haven't had any issues with my Pixel phone while wearing these gloves. The adjustable strap is easy to use and works well enough to keep the glove snug around the wrist. The imitation leather palm helps with my grip and is a great buffer to help keep my hands smooth enough for the ladies 😉 Overall, I'm glad to have these as part of my Chrome Accessories. They are now part of my everyday biking attire.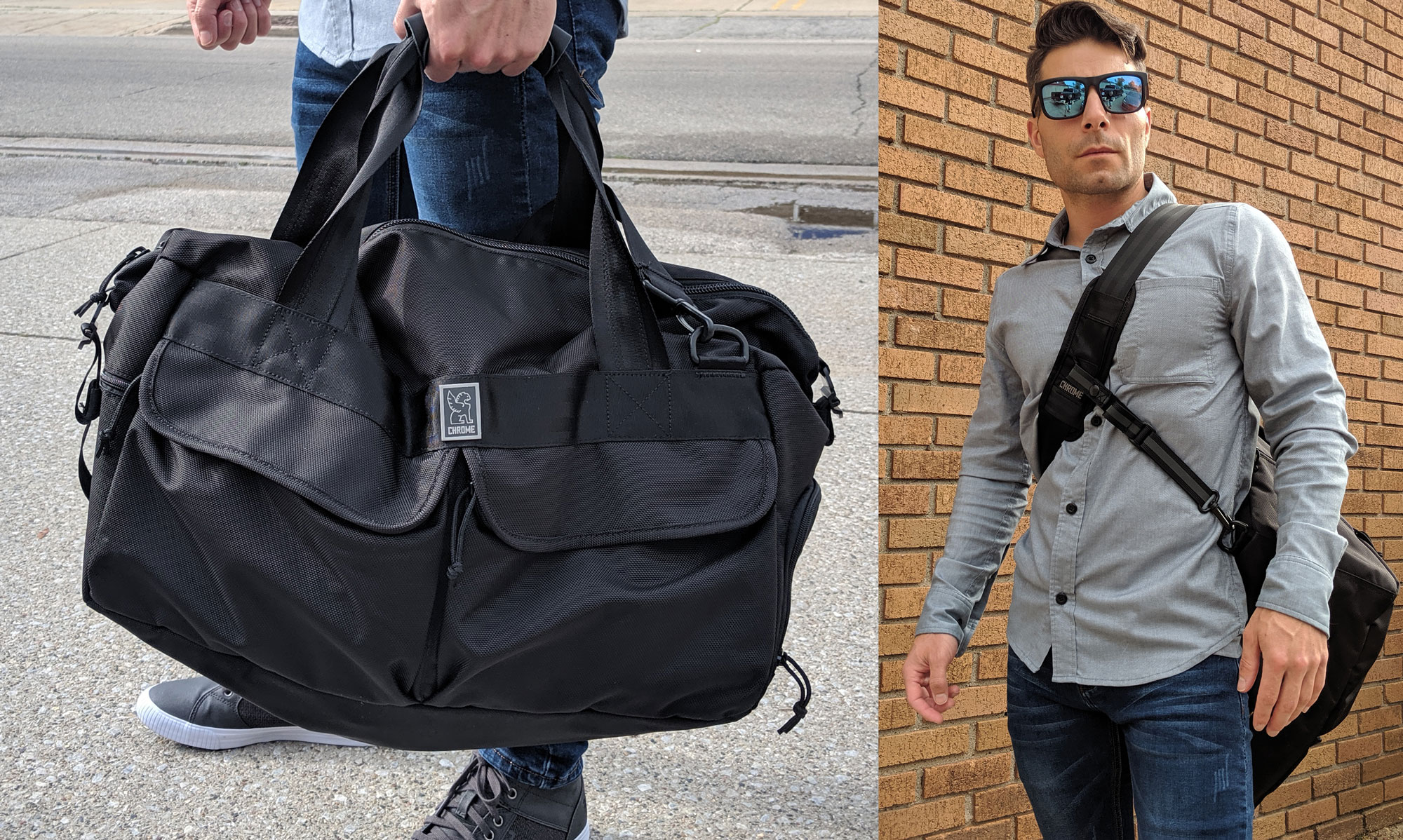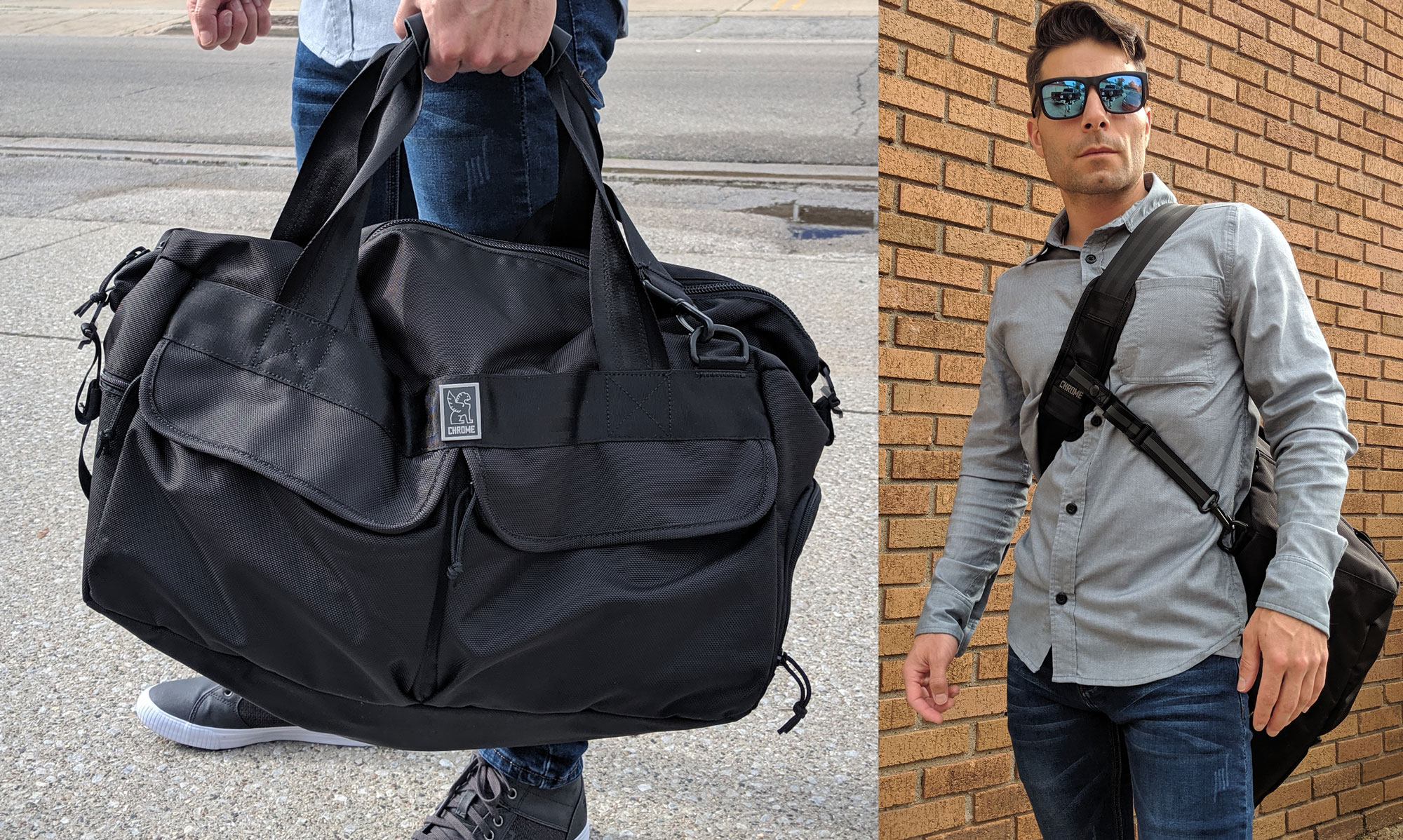 Key Features:
Mid-size duffle for daily commute or travel
External entry separate shoe compartment
Two external easy-access pockets
Internal org pocket
3-way: duffle, shoulder strap or backpack
1680d ballistic nylon exterior
When it comes to bags, there are certainly no shortages from Chrome Industries. The Surveyor Duffle Bag proves that they can also take their clever design skills and improve on the simple duffle bag design. This bag is built to be tossed around (especially by those airport employees). There's an external entry for a separate shoe compartment so you don't need to go digging through the main area. This also works well for dividing your dirty clothes from your clean stuff while away from a laundry mat. The exterior pockets have zippers instead of velcro (much more secure). There's also interior pockets for separating some of your smaller items. When it comes to adjustability, this bag has it all. You can grab and go with the traditional duffle bag handles, or toss it right on your shoulder with the shoulder strap. Or you can attach the smaller strap and swing it over your other shoulder for added comfort, or adjust the main strap to fit like a backpack. And if you don't want to carry it, you can also slide it right on top of your luggage handle (with the integrated handle strap) and wheel it away.
Chrome Industries - Spring/Summer '19 Collection
Overall, I was impressed yet again with this years 2019 collection from Chrome Industries. Each item is well constructed, fits as it should, and has style for days.
Stretch Chambray Workshirt
9.6
Merino Short Sleeve Tee
10