For many, the perfect day doesn't usually begin with having to arrive in Detroit, Michigan at 8:00am.  Thanks to Carhartt and The Detroit Tigers, recently we had one that did.  It all begin with the wonderful crew from Carhartt giving us a brief history of the U.S. based clothing company from home plate at beautiful Comerica Park.  It's safe to say, that beats a board room any day.  Carhartt is a shining example of how to run a company.  Founded way back in 1889 by Hamilton Carhartt they are still family-owned with their headquarters located right down the road from Detroit in Dearborn, Michigan.  That makes the Detroit Tigers and Carhartt a perfect match, and allowed us to test out the new Full Swing technology developed by a company which knows a "few" things about working hard.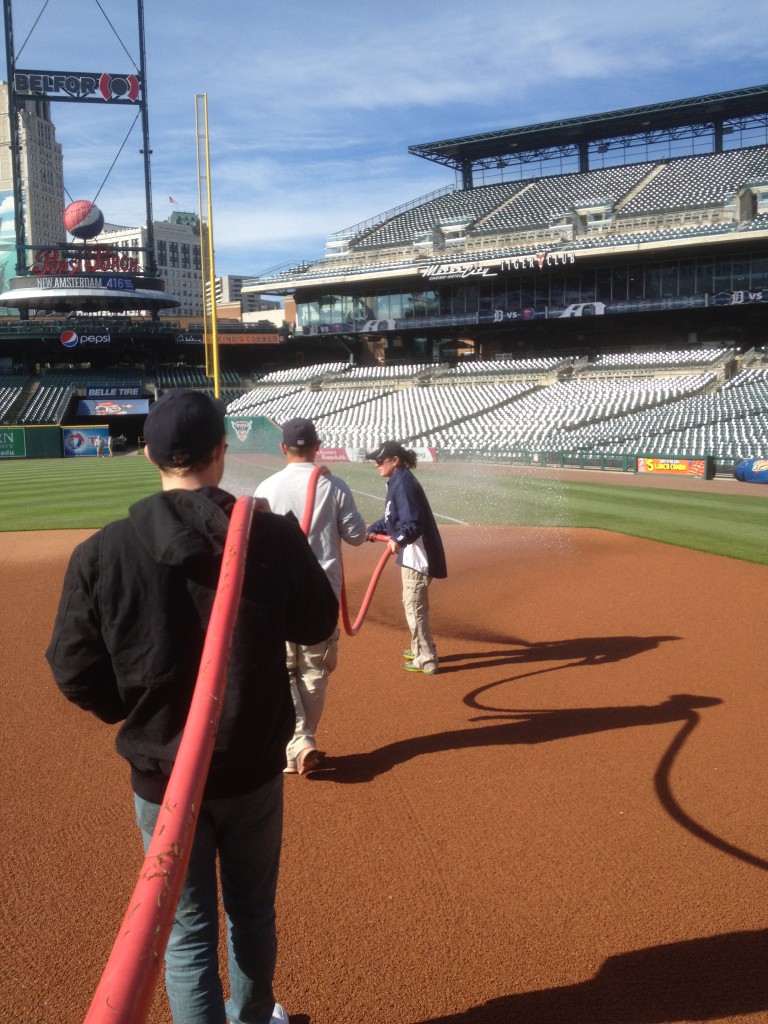 On game day we were able to suit up in the Full Swing Sandstone Jacket and try our hand at a few of the daily tasks taken on by the grounds crew who keep Comerica Park looking pristine.  From raking the base paths, to keeping the warning track looking fresh, the new Full Swing jacket didn't restrict any movements.  Even while watering the infield and raising the American flag we didn't experience any of those uncomfortable ride-ups.
Key Features:
Rugged Flex stretch technology for ease of movement
Mighty Back between shoulders for instant recovery
Freedom Gusset under the arms
Flex Elbow for less restriction
Developed to be durable enough to protect them from Michigan's wet summers but flexible enough to be worn during their labor intense jobs, the Full Swing Sandstone Jacket is a great piece of apparel for cool mornings and wet weather.
For a closer look at the craftsmanship and attention to detail Carhartt puts into their gear, check out these close-ups we took with the Full Swing Sandstone Jacket…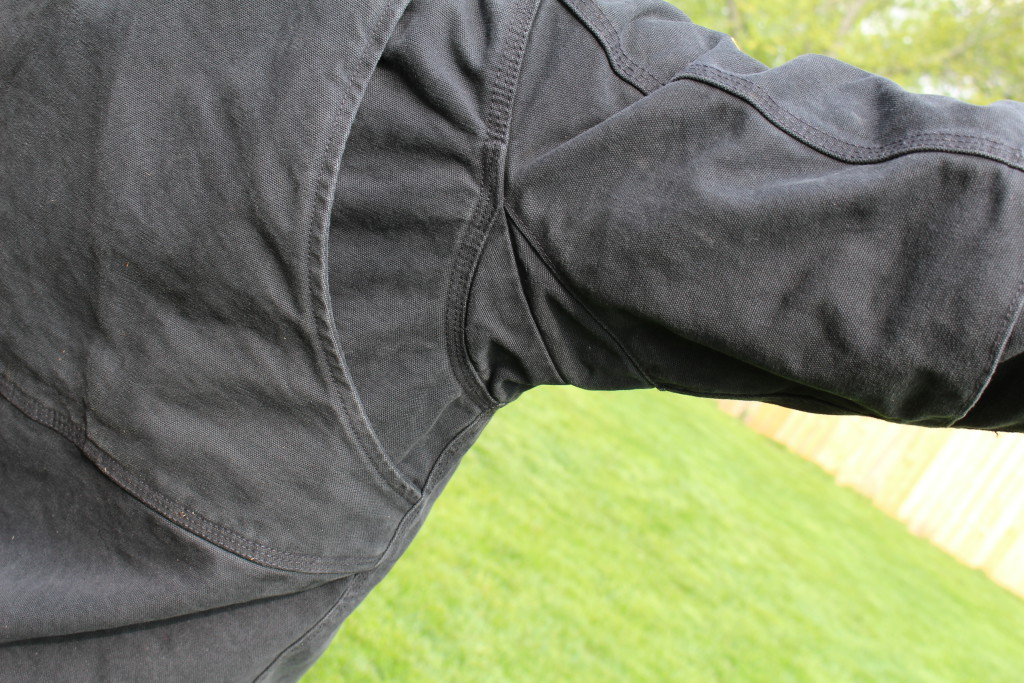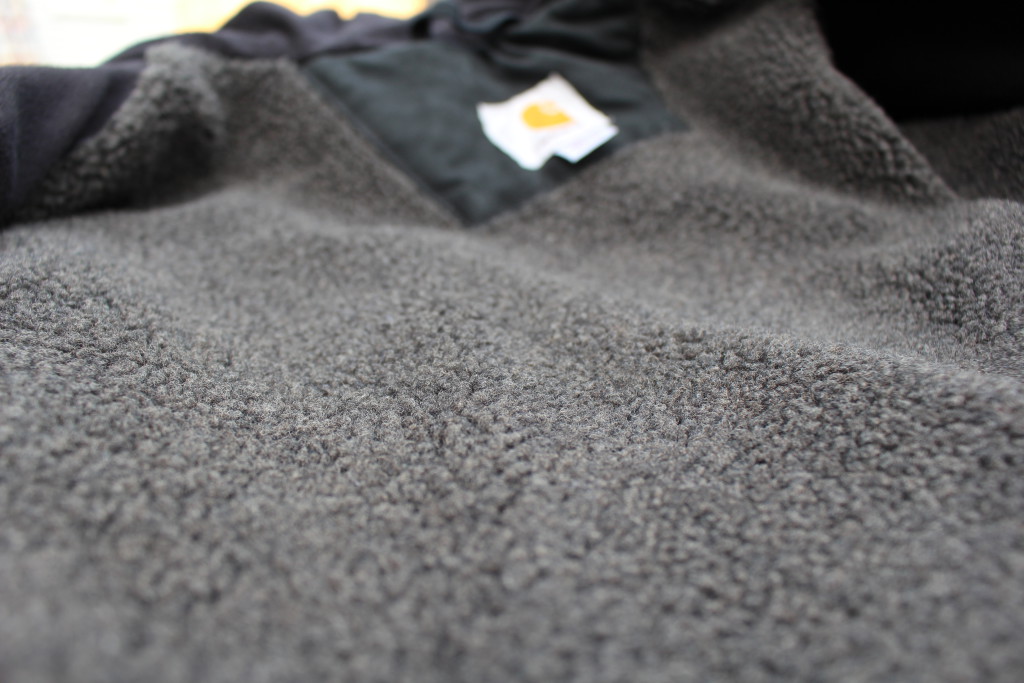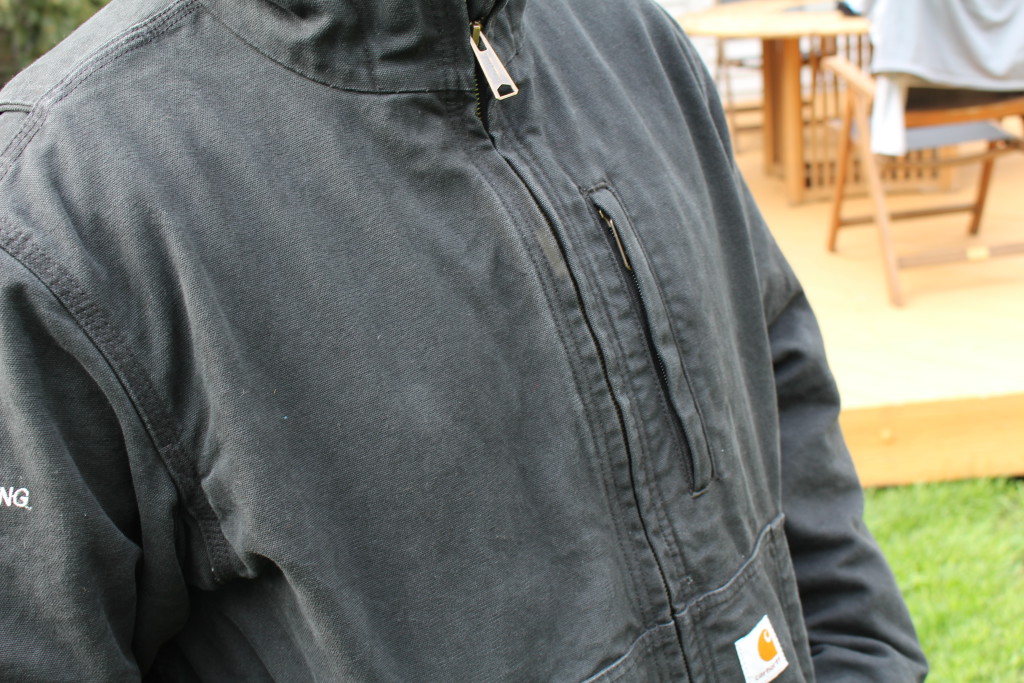 Our day in Detroit could have ended here and we would have been thrilled, but it got even better.  Our good friends at Carhartt put us up in a pimped out suite for the 1 o'clock game against the Minnesota Twins.  Trust us, the suite and the Detroit Tigers did not disappoint on this day.  From a full spread of food, to a fully stocked fridge we had more than we could ask for, or so we thought.  With two homers and five runs driven in by Miguel Cabrera the Tigers electrified the crowd with a 13-1 clubbing of the Twins!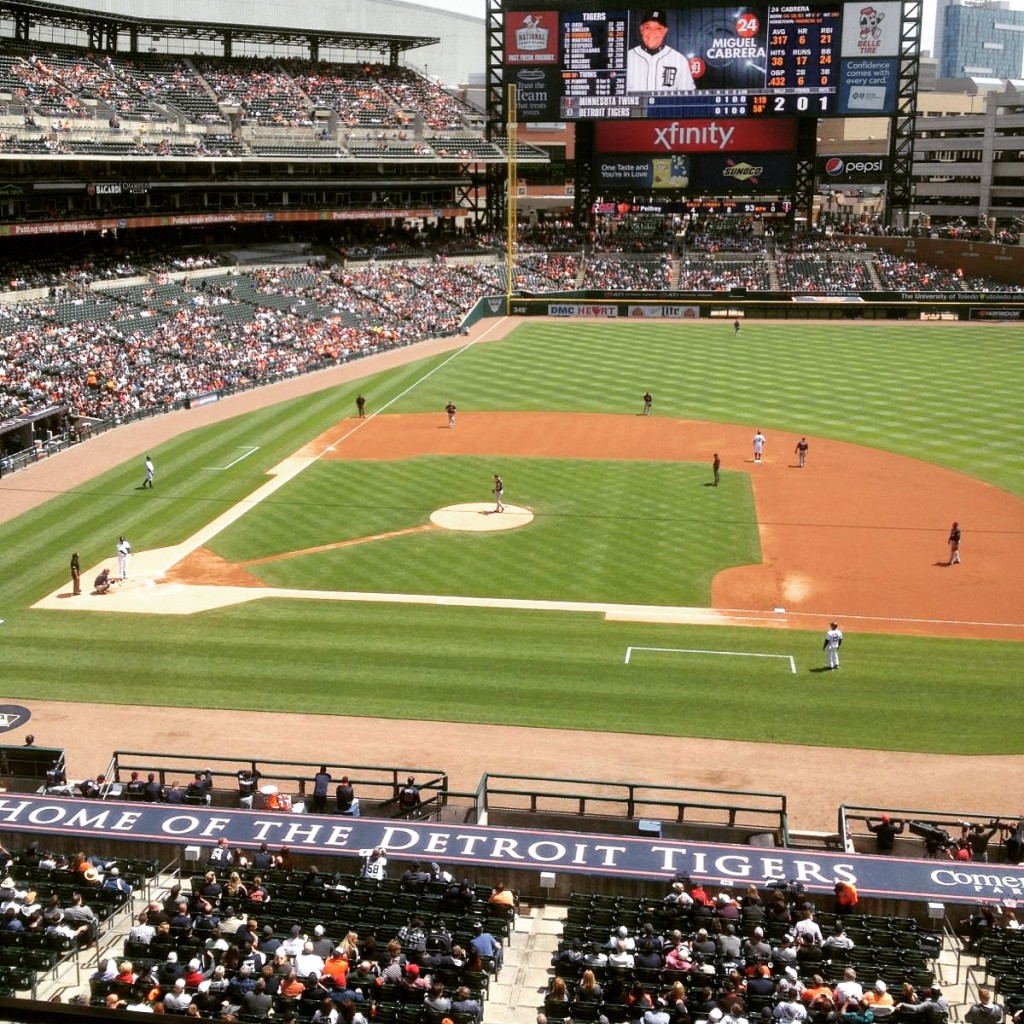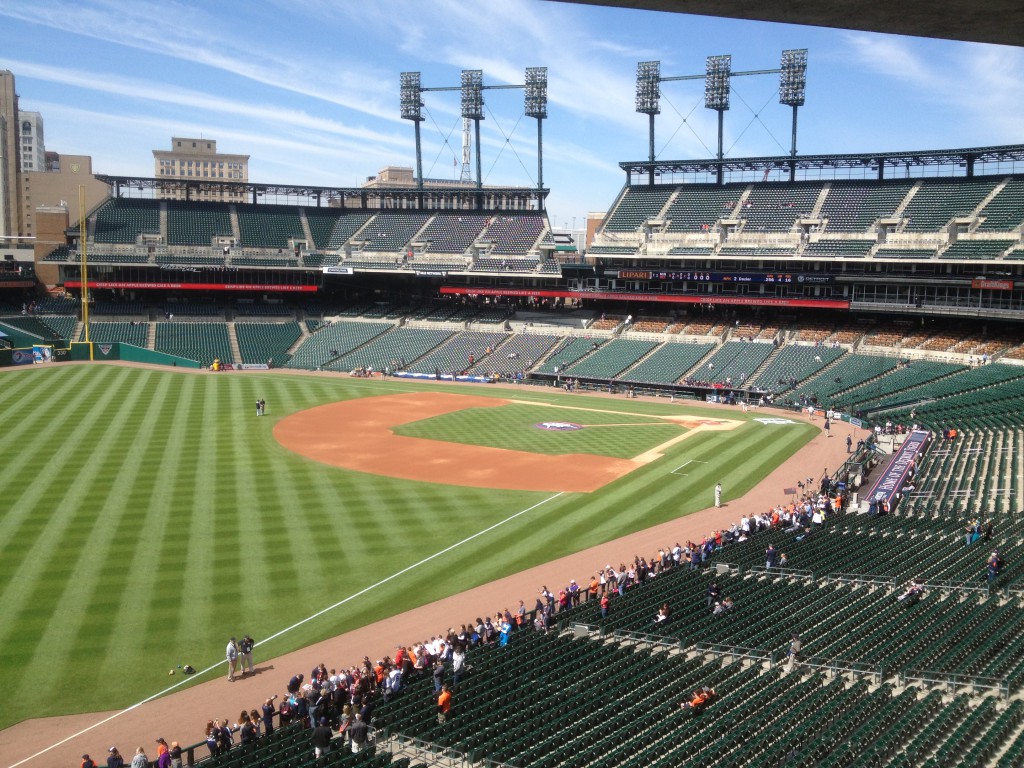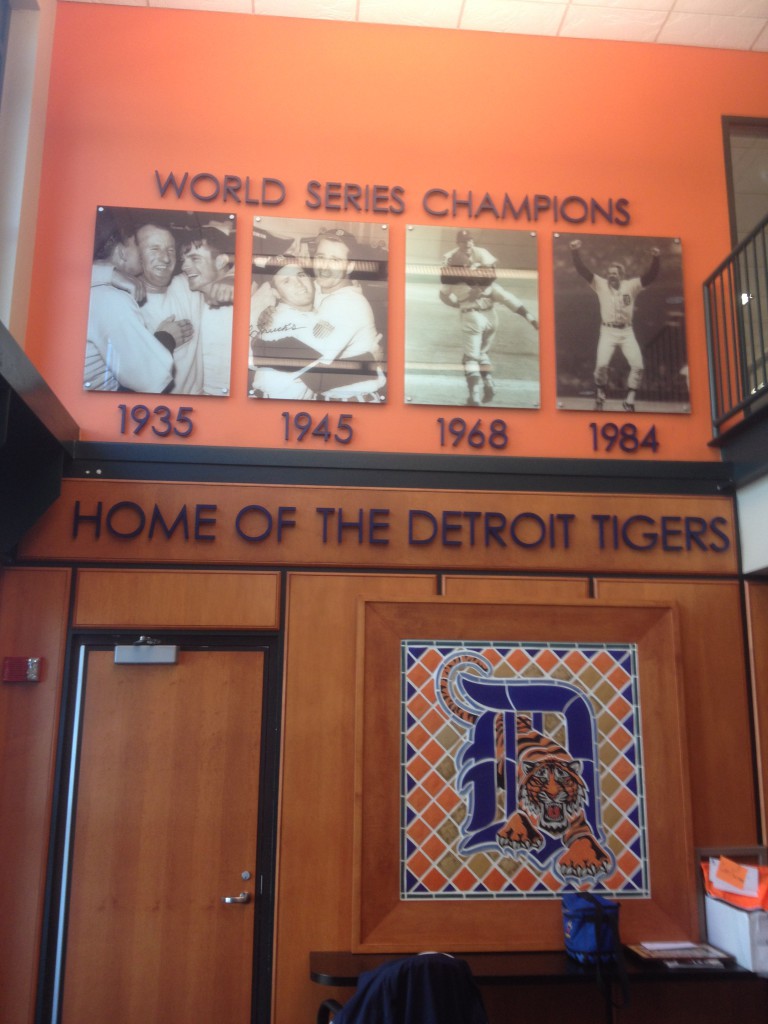 To find out more about Carhartt and their line of Full Swing apparel, head over to Carhartt.com –  the home of hard work and American craftsmanship.