If you read our past review of the 2014 Anova Precision Cooker by our very own Ande Scherf, then you may already be familiar with precision cookers and their capabilities. If not, no worries, we are back at it again to review Anova's latest (upgraded) 2019 model. The Anova Precision Cooker is definitely an upgrade. Redesigned to be faster at heating with more power, improved connectivity, and better water resistance. All of this improved performance in a smaller and sleeker design. So what new benefits come with this precision cooker? Let's dive in to the perfectly controlled water and find out.
Key Features:
Power: 1000 Watts
Flow Rate: 8 Liters/min
Stainless steel skirt with adjustable plastic clamp
IPX7 water & splash resistant
Temperature Accuracy: +/- 0.1˚C (0.2˚F)
Temperature Range: 0˚-92˚C (32˚-197˚F)
Size: 12.8″ Height
Weight: 1.6 lbs
Wifi 2.4 GHz connectivity
iOS & Android compatible
Anova Precision Cooker (2019) Review Breakdown
Design
"Small but mighty." Yes indeed. 2 inches shorter, making it easier to stow away. Its compact design is water tight making it "Splash zone approved". After all, why shouldn't this be ready to take on an accidental water splash? It's already submerged half way in the water. Now you can rest assured that the electronics won't die because of a little misplaced water. The sleek design is also quite functional (more on that below). The touch screen display is simple and easy to read. You can also easily start, stop, and adjust the time and temperature with a simple touch on the display or even through the connected mobile app. It also has an adjustable and detachable clamp so you can attach it to any pot or container you like. The skirt is also removable in case you need to clean it. I did have to clean mine after the third use after I noticed one of my bags wasn't sealed all the way, which left behind some dirty water and sediments. So being able to take the Anova Precision Cooker apart to clean some of the components proved to be easy and useful.
Setup/Connectivity
Setup wasn't terrible. Similar to the previous model, we had to try connecting to the Wifi a couple different times in order for it to go through. However, this time it seemed more like a phone permission issue than an issue with the built in Wifi from the Anova. However, after connecting once, every time I plugged the Anova back in, it automatically connected without having to do anything. You don't need the app to make this Precision Cooker function, however, it does make it more convenient. I love being able to step away and check my phone to see how much time is left or get an alert when it is ready. Also, I loved the fact that I could toss my food in a pot with some ice water and leave to take care of some errands. Then while I'm out, I could simply start the Anova using my phone so that it could cook my food perfectly by the time I got back.
Functionality/Results
Although it may be smaller in size than its predecessor, it still manages to pump out 200 more Watts of power and is designed to continuously circulate the water to prevent hot and cool spots for evenly distributed temperatures that guarantee perfectly cooked food every time. Being able to send a recipe directly to the Anova through the App was a great feature. I loved being able to select a recipe from the Anova App, then by tapping the "Start Cooking" button, it would send the temperature and cooking time directly to the precision cooker. Once the cooker is at the correct temperature, the timer begins to count down. After the countdown has finished, the cooker beeps and the App notifies you through your phone so you can stop the cooking and transfer to a skillet for searing or right to your plate for eating. I tried a variety of foods (including desserts) and I was very pleased with everything that I cooked with the Anova.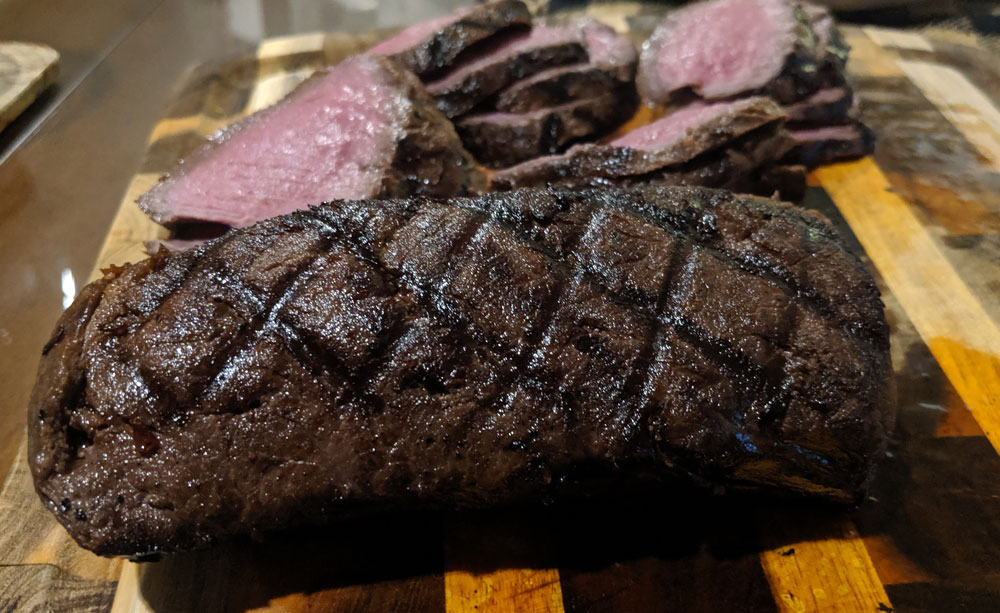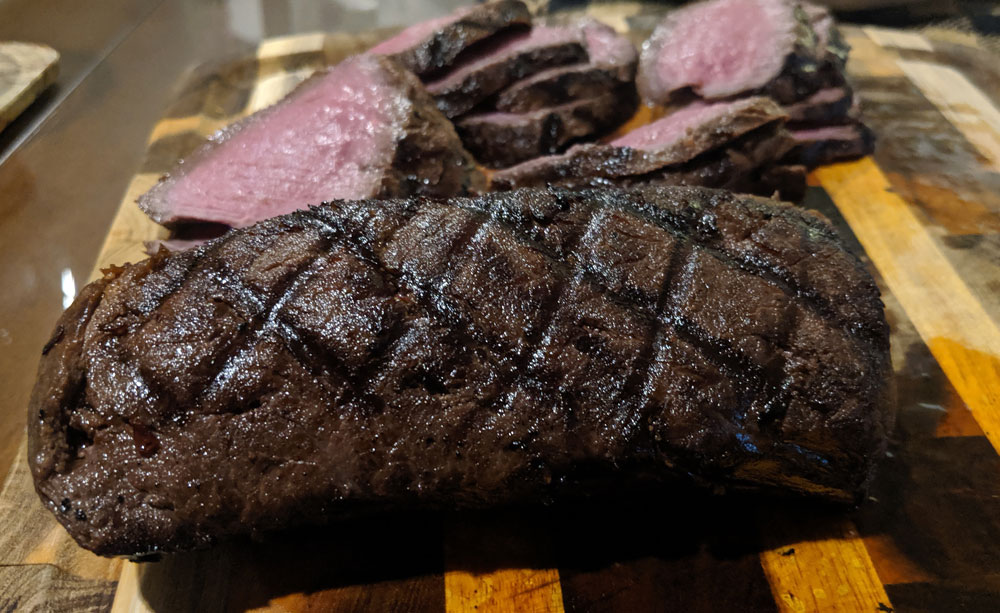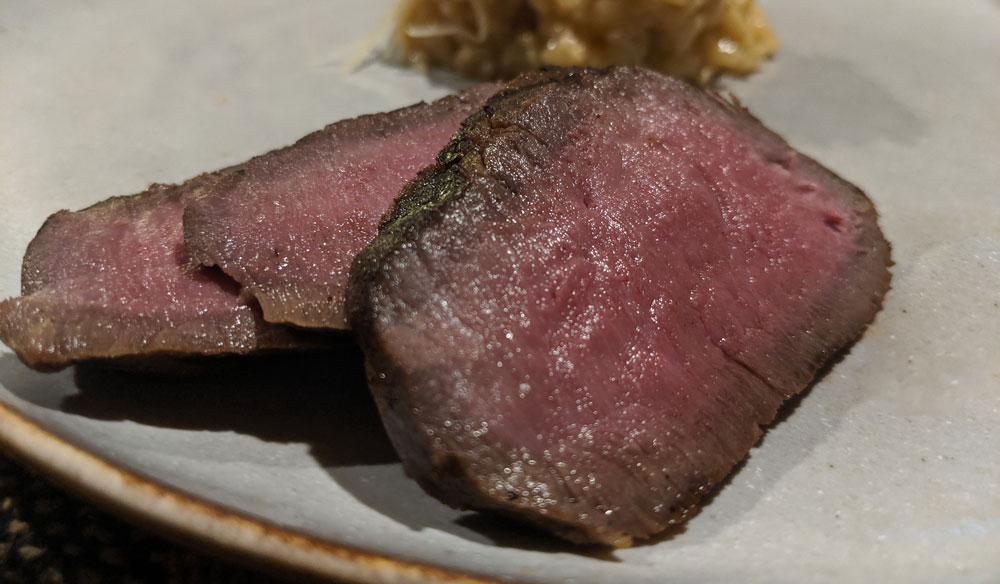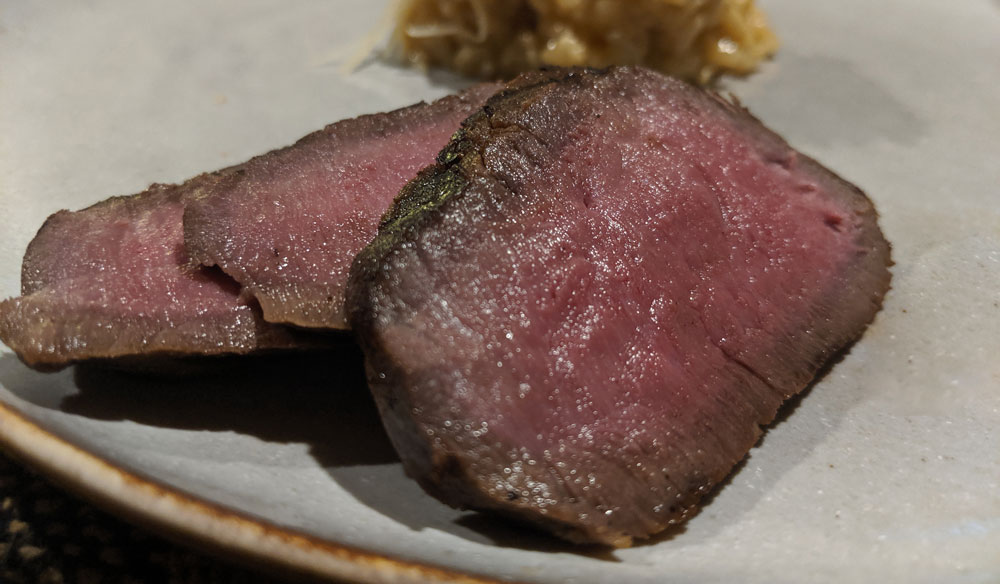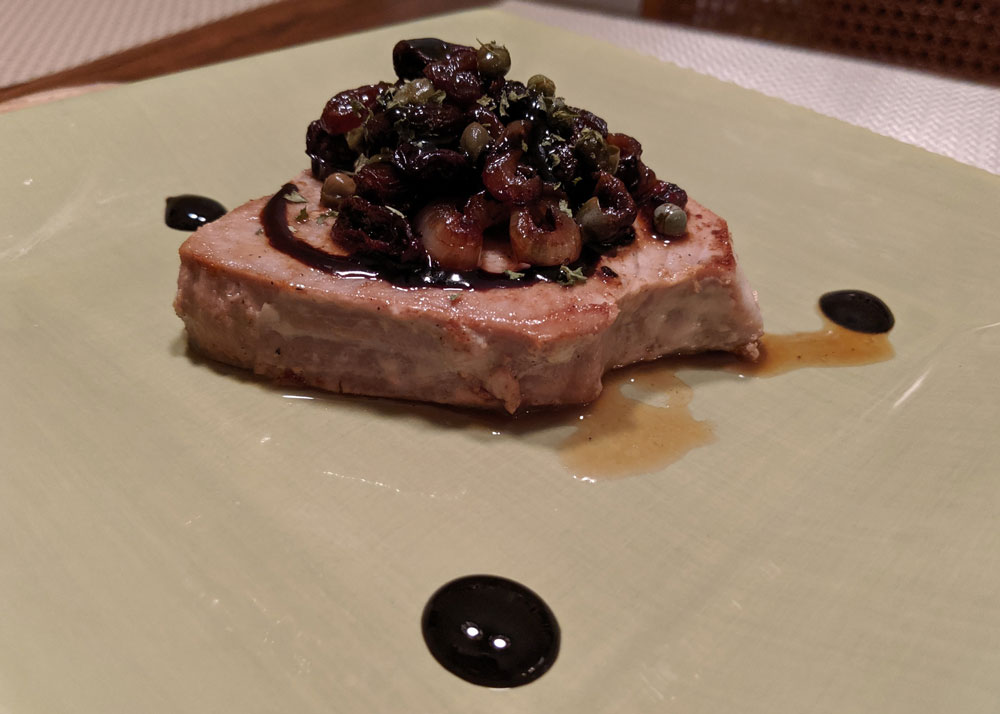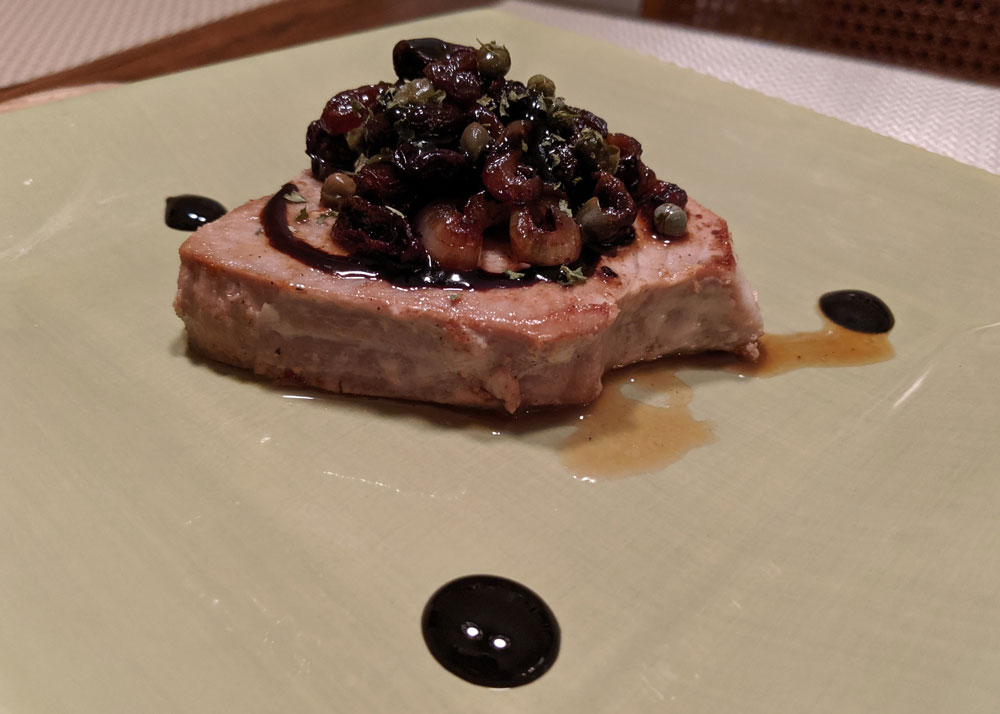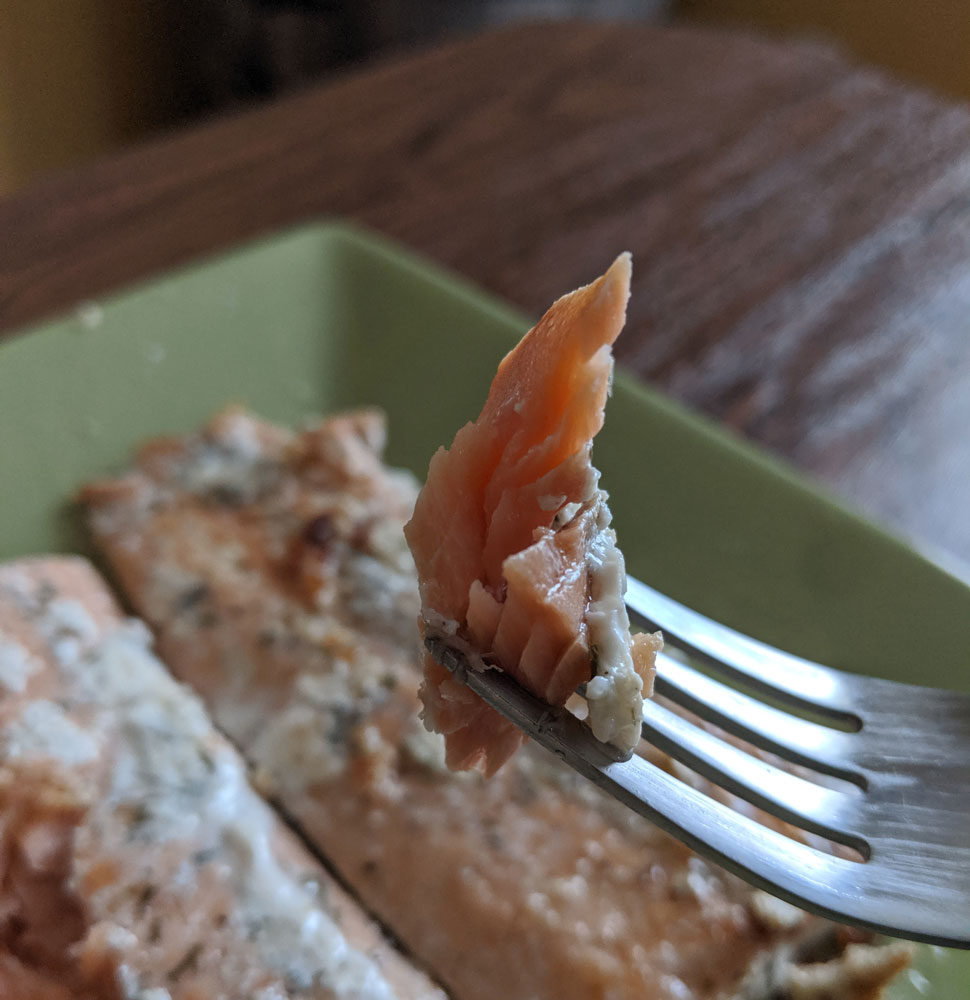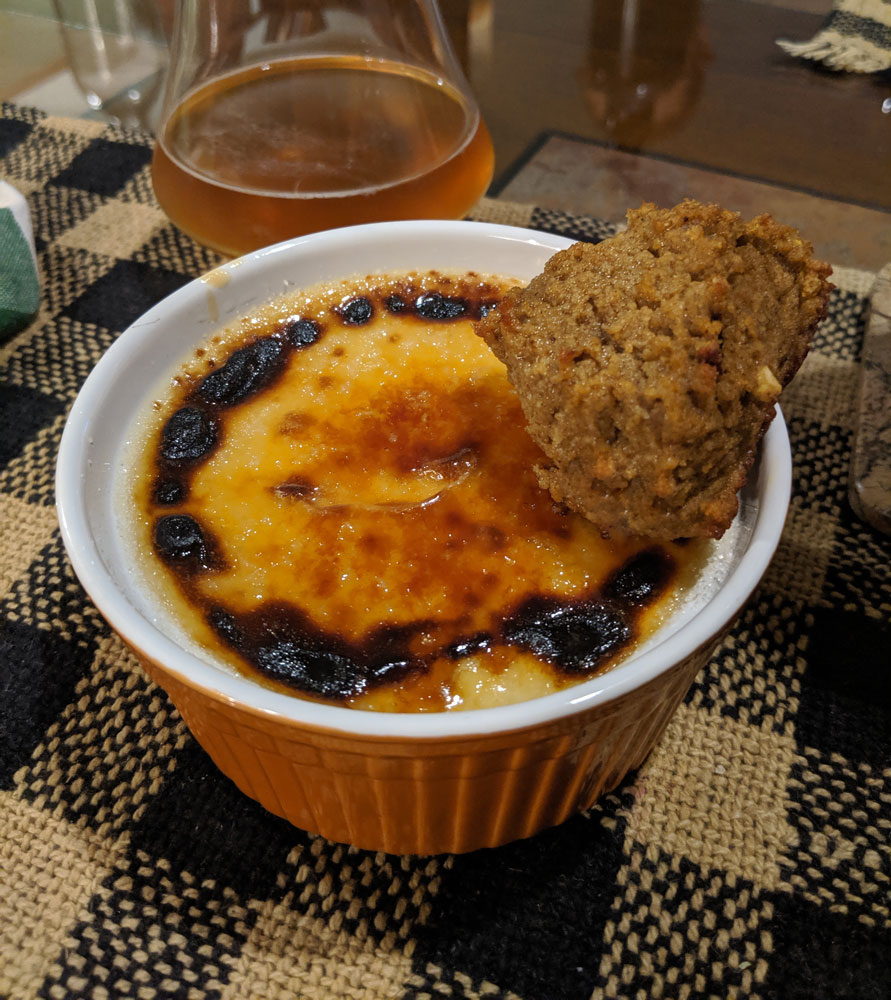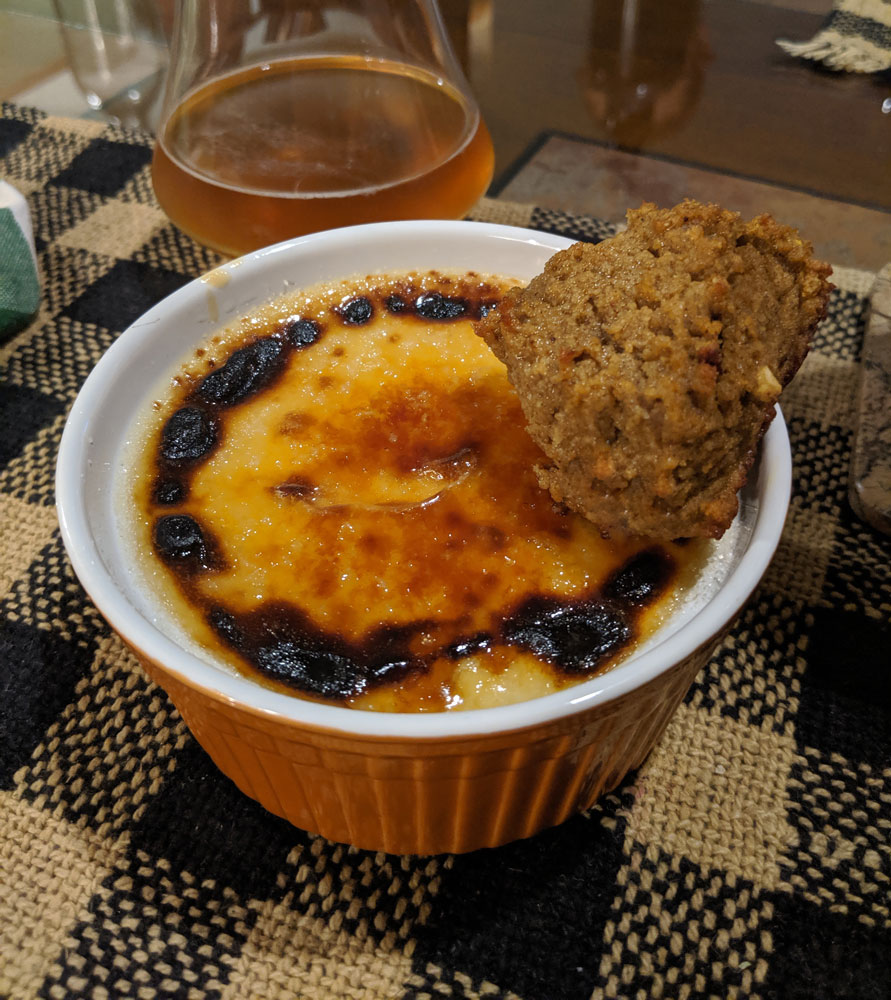 Value
New model, same price. Anova managed to upgrade the hardware but keep the price the same. With a faster heat up time and smaller design, including a great app that makes things easy, I'd say the 2019 Anova Precision Cooker is a much better value.
Buy Now: $199 or to learn more, check out: www.anovaculinary.com
Anova Precision Cooker WiFi (New 2019) Review
Thanks to the Anova Precision Cooker, I am now much more confident in cooking fish, sausages, and steak so that I get the exact tenderness, texture, and consistency that I want every time!
The Good
Quick to heat up
Maintains the perfect temperature
App and smart features makes it easy and fun to use