Sleek, stylish, innovative, compact and easy to use, and no, this is not the start of a cell phone ad. Nope, we're talking about a breatyalyzer. The Alcomate Revo is as much of a stunning piece of technical achievement as it is a safety tool that can save you from a life changing decision.
The creators of The REVO, AK Global Tech, have a simple and unrelenting approach to quality, construction and their belief in the betterment of the users' experience.
"Our mission is to contribute to a national network of safety procedures and protocols for the prevention of alcohol-related incident both in and out of the workplace. We believe PRISM technology will spearhead the push toward the most reliable testing available." 
The AK Global Tech Mission Statement says it all. Their determination is born from their ability to use innovation and cutting edge technology to promote a safe environment all while keeping the user and those around them in mind.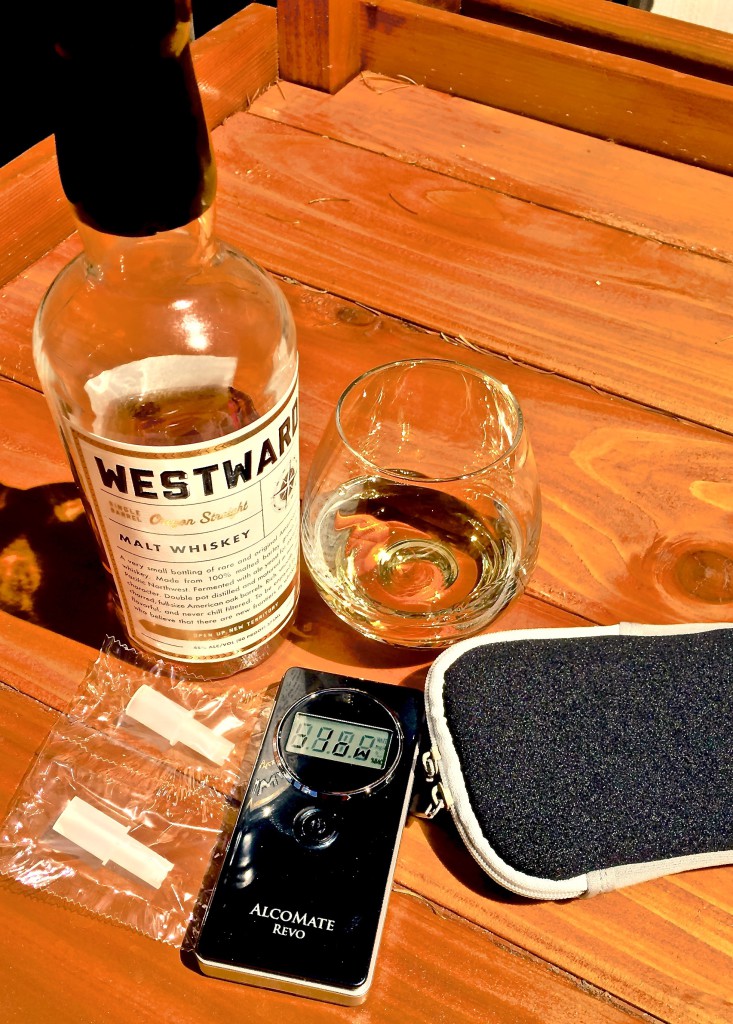 Recently we were given an opportunity to put the Revo to the test. After a few cold ones we were ready to get the party started. But before we delve too deep into our opinions on this classy little device, let's talk features and specs…
Key Features:
State of the Art Fuel Cell Technology
Pre-calibrated Replacement Modules
DOT/NHTSA Conforming Product
Tech Specs: 
Alcohol Sensor: Electro-Chemical Fuel Cell
+/-0.005 up to .100 g/dL accuracy
Weight: 3.0 oz
Dimensions: 4.0 x 2.0 x 0.7 inches
Display: 4-Digit LCD
Alcomate Revo Breathalyzer Review Breakdown
Ease of Use:
Designed to be effective and efficient the whole process of getting a reliable BAC (Blood Alcohol Content) reading takes less than a minute, and even quicker if you're not fumbling with the disposable plastic mouthpieces.
The engineers and designers at AlcoMate have developed PRISM technology that enables the REVO to be durable, accurate and long lasting.
Design:
"PRISM Technology, or Pre-calibrated Replaceable Intelligent Sensor Modules, allows you to both avoid downtime and restore Day 1 accuracy by simply swapping the old sensor module with a new one."
With it's user-friendly design and amazingly approachable functions, the REVO can be both an essential tool for those looking to have a little fun and do it safely, as well as using it a conversation piece at a party. Now I am not going to go into how much fun I had testing the REVO, nor will I recount any stories of the times it made appearances at wine tastings, beer laden BBQs or when it came out after a whiskey or three, but I will say this: the REVO from AlcoMate gives you ability to have a little too much fun and still do it safely.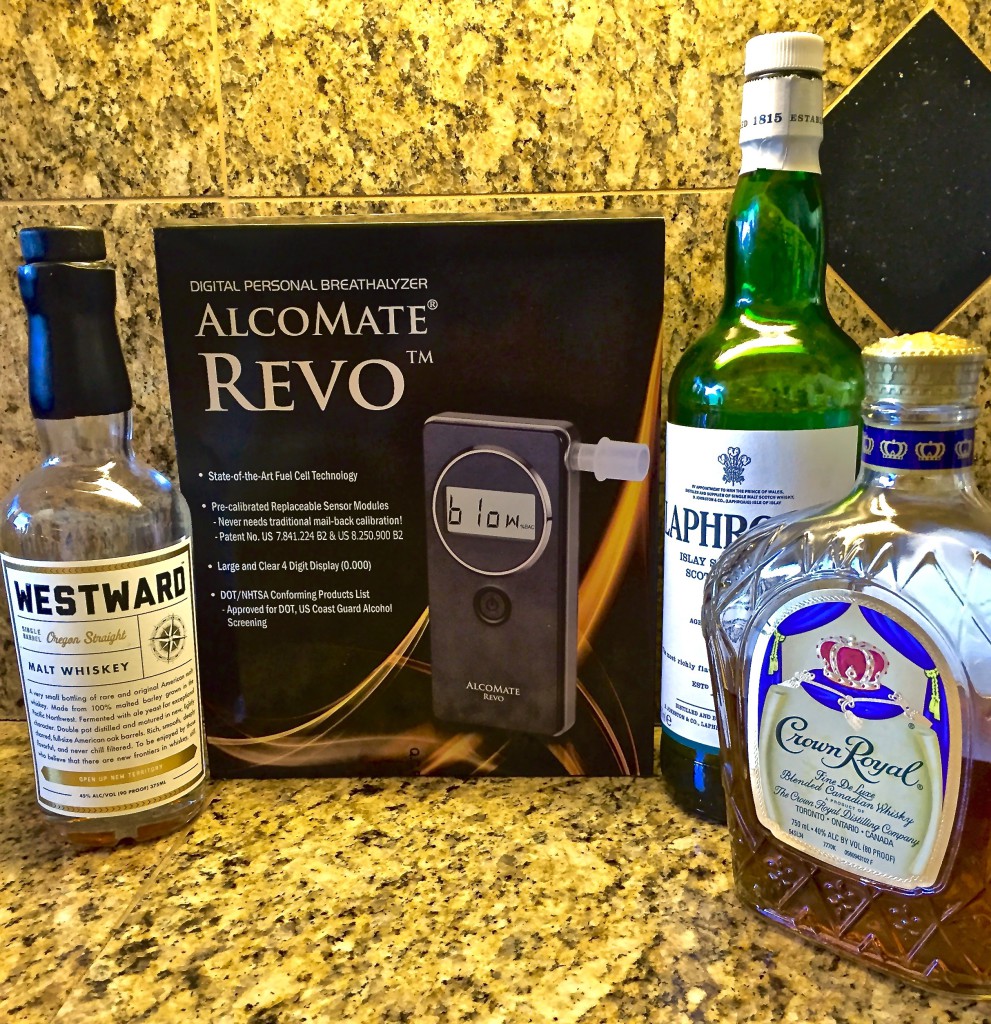 Setup:
One of the elements that I enjoyed most about the REVO was that the set up was so easy that I was able to do it… correctly.
Since the REVO is already pre-calibrated, the only setup required is placing batteries in the machine and then hitting the "power" button. Done. The AlcoMate designers understood that by enabling quick accessibility, the chances of the REVO becoming part of someone's routine go up dramatically.
Accuracy:
AlcoMate's PRISM technology ensures that the first reading you do will be as accurate as the 1000th. To ensure consistency each REVO comes with a replacement sensor module as
well as a year warranty.
Function:
The REVO has one function: to give you an accurate and dependable reading. The bells and whistles on the REVO are in the technology that goes into serving that one, simple function. We have been trained to have tech that performs a thousand different things from step by step driving directions to finding your next soul mate with a simple swipe to the right. The only thing REVO provides you with is a reading that could save your life and others'.
Value:
While the price tag is set around $249.95, the REVO serves a purpose that in my opinion is beyond a set value, you're paying for safety. The REVO commands $249.95 because of it's performance, durability, dependability and accessibility. It's small enough to fit in your pocket or purse and can be ready to use in less than a minute.
Buy Now: $249.98 or to learn more, head over to AlcoMate.net
Alcomate Revo: Drinking Responsibly
For the price point and top tier technology, you won't find a better breathalyzer that is designed for mobility and accuracy. While you will be spending close to $250 for the REVO, you cannot put a price on the safety of you and those around you.