The Slate-Dark Night rises to the occasion when it comes to protection and performance but falls short on a couple key features.  We tested these goggles in sub-zero temperatures, 40 mph winds, thick snowfall, and blue sunny skies. These goggles held up strong in most cases and have a sweet look to go with them.
The Good:
The Zeal Optics Slate Goggle is just bold enough to stand out with a clean, modern look.  We're not the biggest fans of super bright neon colorways (Zeal Optics does offer that line if you're into it), but with the sharp lines, comfort, and maximum peripheral clarity from the Slate collection – I think this design is just right.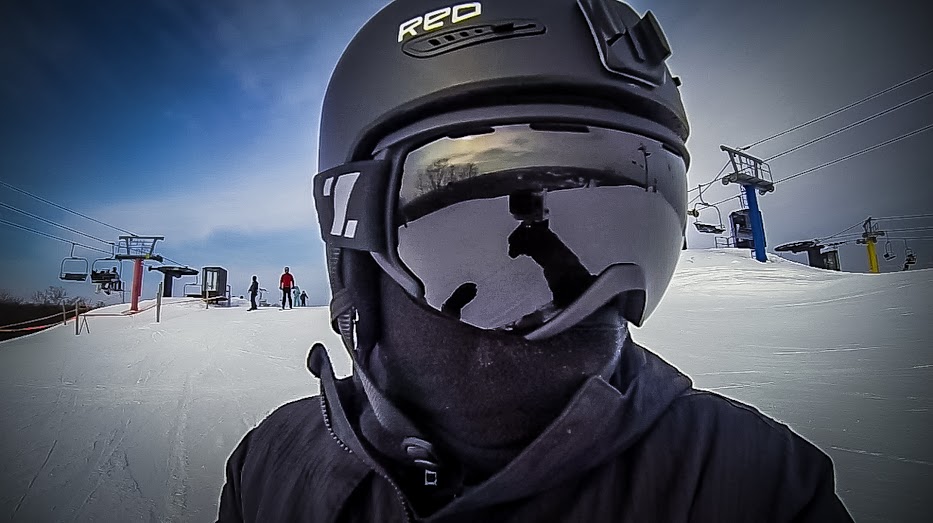 Helmet compatibility is excellent.  The goggles fit snug on each helmet we had available to test.  The dual strap adjustments are easy to use and the gel lining on the inside helps create a stronger grip so the straps stay in place even in extreme conditions.  They also work great without a helmet.
Click to Enlarge:
The Bad: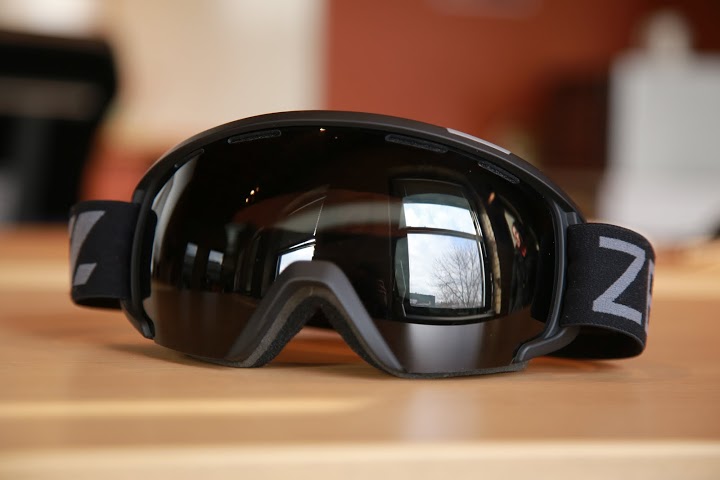 The inside frame is built with a foam mold that helps prevent fogging.  This held true in most of the conditions we tested in.  However, the lens did tend to fog with excessive breath and slower movement (i.e. snowshoeing, shoveling the driveway, or wearing a face mask).  Unfortunately, I found this out the hard way while on the slopes.  After wiping the inside of the goggles with a soft fabric they seemed fine, however I did notice several scratches.  I hoped the lens to be a bit stronger and was shocked that they would scratch that easily.  I later noticed that I could have used the actual bag the goggles came in to wipe the lens down, as it made out of the same material as a lens cloth.  It is suggested not to wipe the lens down if it should fog as it could damage the anti-fog material.  Also, when using a face mask with these goggles, be sure to use a face mask that is highly breathable so your chances of fogging stay to a minimum.
Comfort and Ventilation:
The redesigned nose bridge definitely helped with the comfort level.  The foam mold also helped seal out the cold wind and wet snow throughout the day and night.  I was a little less impressed with the ventilation process and anti-fogging material as mentioned before.  However, as stated above; just be sure to wear these goggles during activities that involve constant movement for fluid airflow.
Buy Now: $120 – $209 or, to learn more, go to: ZealOptics.com
Zeal Optics Slate Goggles - Video Review
For the price, you get a nice frame with some good options for different lenses. It's not the highest caliber of goggles that we have reviewed here at Busted Wallet, but if you have some extra change laying around and can spare $120-$200, then you should consider looking into Zeal Optics and their array of models they have to offer.