Shortly after finishing up our work-from-home collection review, Western Rise gave us a chance to check out their active collection. The collection has three main pieces – the Spectrum Jogger, the Movement Short, and the Session Tee – which are each wonderful in their own way. 
This collection is athleisure at its finest and can stand up to anything put out by the lemon company – with a classier, no visible branding look I might add. 
After a summer full of work-from-home, weekend adventures, and travel, I am happy to say that Western Rise nailed it again with this release. 
Read on to see what I liked and didn't like about each piece in our in-depth Western Rise Active Collection review. 
Western Rise Spectrum Jogger Review Breakdown
Key Features:
Replaces: Sweatpants, joggers, casual chinos

Comfortable

4-Way Stretch 

Moisture Wicking

Breathable

Warp knit twill

220 gsm

Water and stain-resistant
Style, Fit & Use: The Spectrum Jogger is a premium take on the classic jogger style. A comfortable stretch waistband (with a nice beefy drawstring) meets a roomy seat and thigh tapering down to a tight fit around the ankle with a stretch panel at the back of the calves.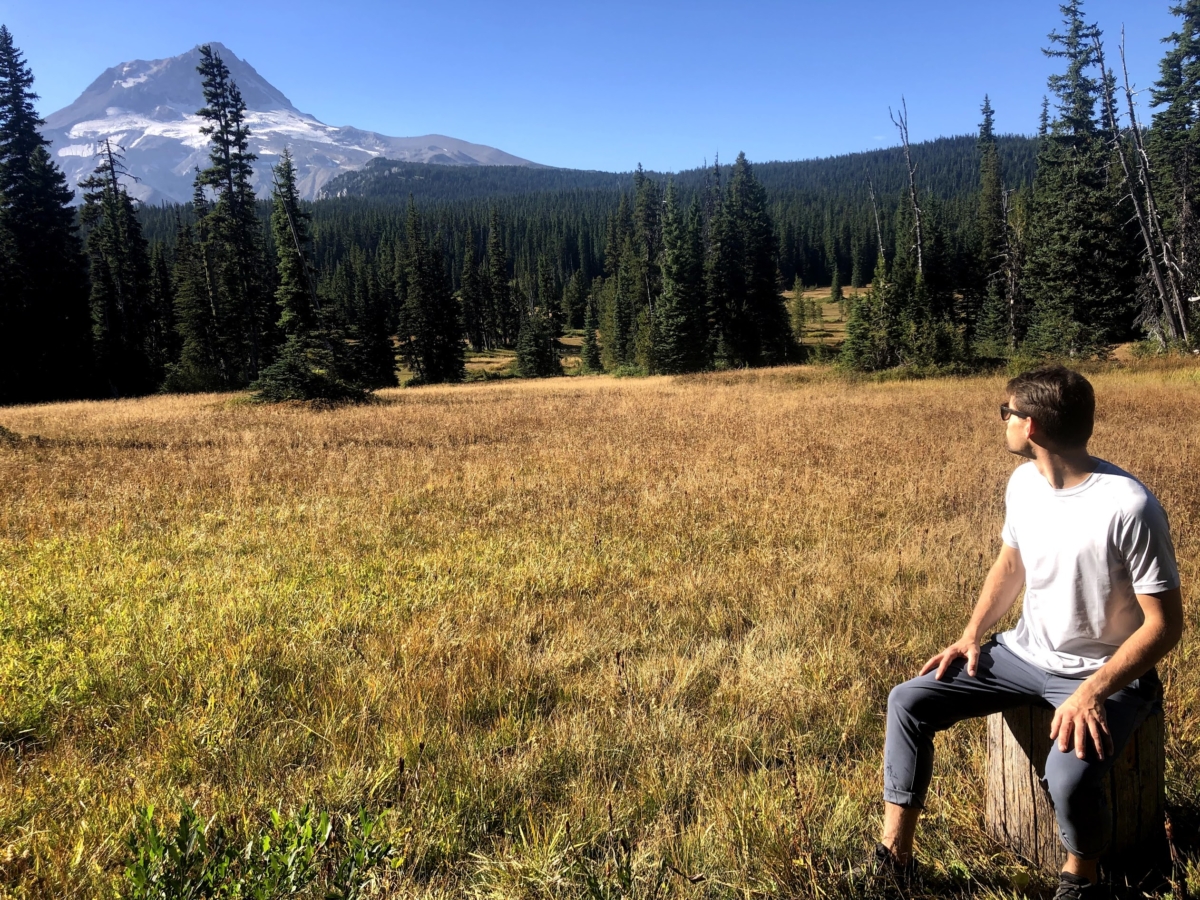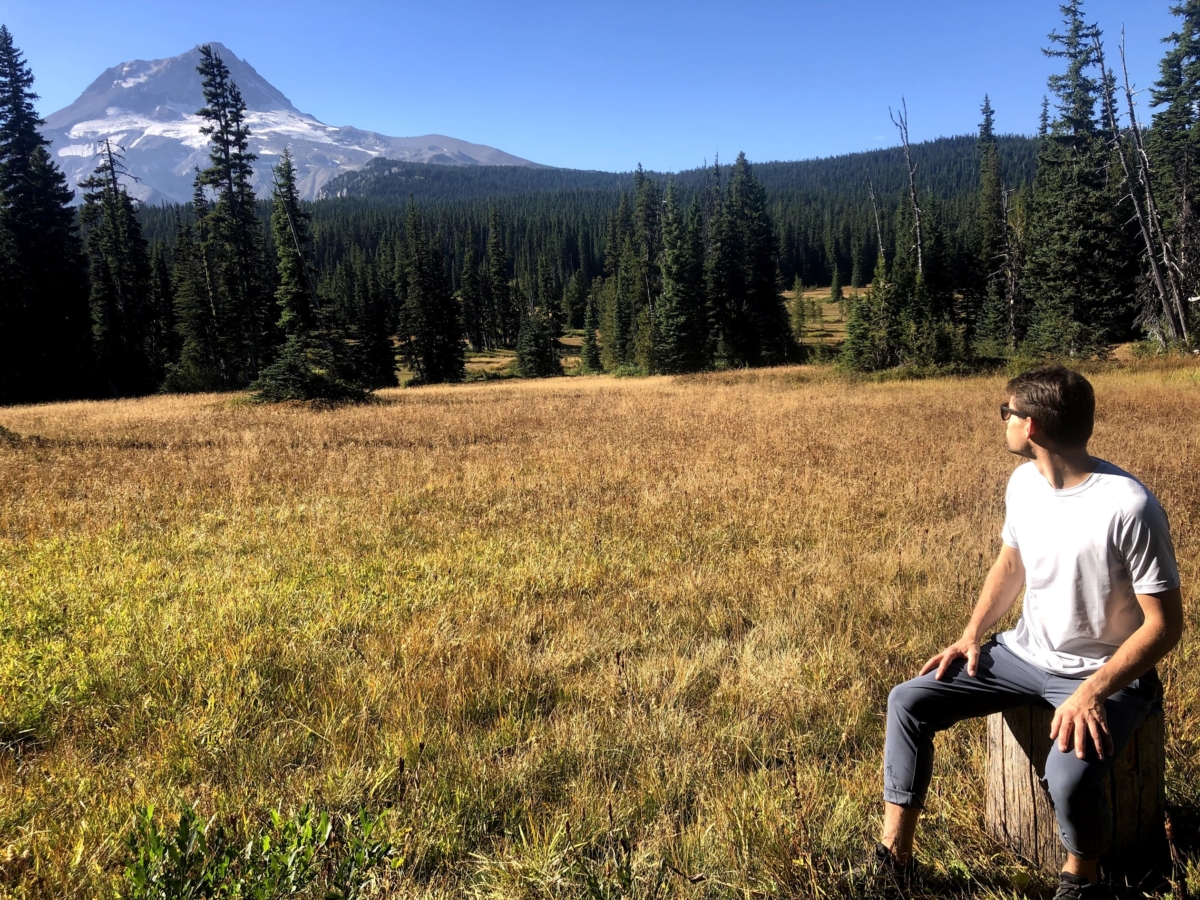 At the time of launch, Western Rise offered three colors: Black, Ash, and Blue Grey. I opted for Blue Grey as I already have a pair of AT Slims in Black, but I do feel that the black would be more passable for office use than the Blue Grey. The Blue Grey definitely has more of a sport/athleisure color. Either color, paired with a Limitless Merino Button Down, clean up nicely. 
Western Rise did a really nice job balancing performance and style on this pair of joggers. I actually found myself reaching for these for running errands and travelling more than working out. Their premium look and feel put them in a category above my hiking or rock climbing pants, and I did my best to only wear them on occasions where I needed style. 
That said, there was nothing stopping me from using them for hiking or climbing, I just wanted to keep them nice for casual wearing. I did use them on a hike out in Oregon as they were the only pants I brought, and they performed perfectly!
 One complaint I have about the joggers is the zippered pocket – it is on the left hand side. While you lefties are rejoicing, I've been sitting here wishing I could zip my phone away with my right hand. That said, after a few wears, I did find a workaround that worked for me. I started putting my wallet in the left-hand zippered pocket, and my phone in the rear zipper pocket. Took a little getting used to, but now it is second nature when I pull these joggers out.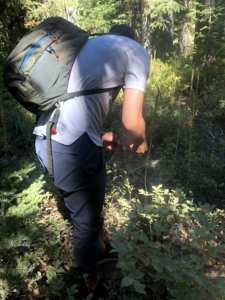 Fabric:
"Spectrum fabric is a warp knit that exists somewhere between knitting and weaving, giving you the soft, stretch feel of a knit with the weight and durability of a woven fabric." 
I couldn't have said it better myself, so I borrowed from the copywriting pros over at Western Rise 🙂 Silliness aside, this is an accurate description of the Spectrum fabric. It is really comfortable to the touch, extremely flexible, stretchy, and quick drying, yet it feels hefty – like it could take a few snags on thorns and branches without issue. 
Don't be mistaken, the fabric is certainly not thick like cotton sweatpants, it just has a slight heft to it in a good way. They feel as premium as they look thanks to this heft. 
Western Rise is really good about adding weather and stain resistance to their pants and shorts, and the Spectrums are no exception. Stains come out with ease thanks to the DWR-like coating and easily wash up in a sink in a pinch. 
This fabric does have a bit of a sheen, but it shouldn't deter you from checking them out. 
Check them out for yourself, available for $128 
Western Rise Movement Short Review Breakdown
Key Features:
Replaces: Workout shorts, swimsuit

Lightweight 

2-Way Stretch

Moisture Wicking

Breathable

7″ Inseam

Flat Weave

94 gsm

Water-resistant

Quick Dry
Style, Fit & Use: The Movement Short, like the Spectrum Jogger, is a premium take on an upstyled gym short. A comfortable, stretchy waistband meets a 7 inch inseam with cutouts for extra mobility.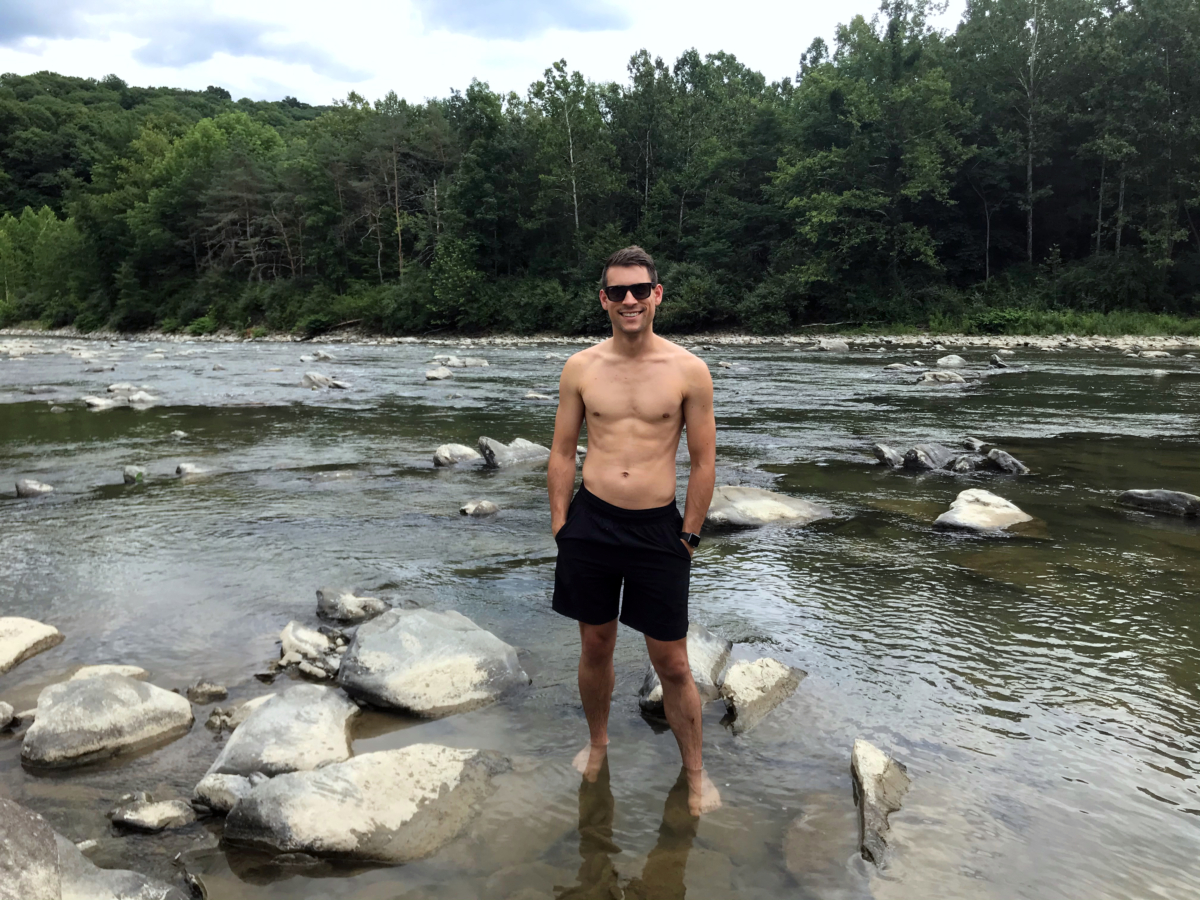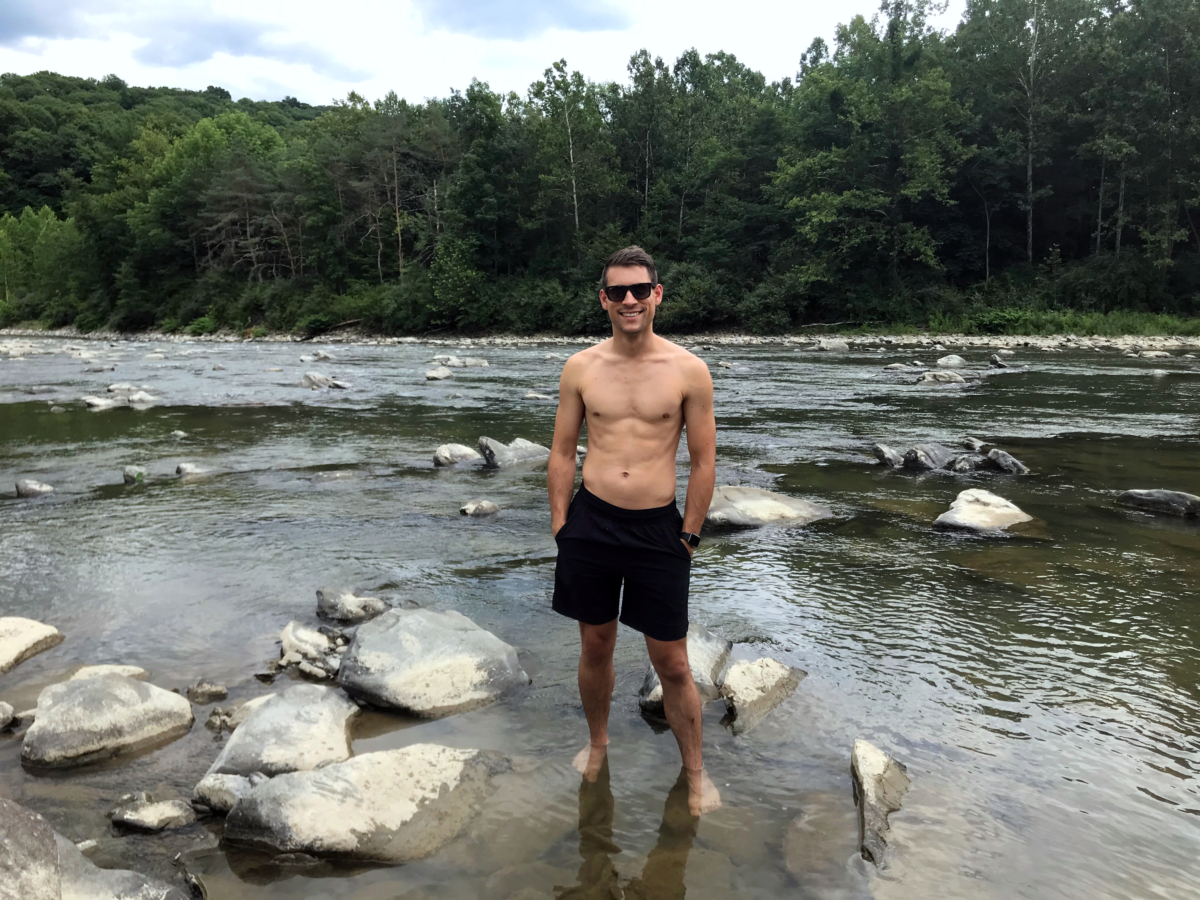 These shorts are incredibly lightweight, and a totally different fabric than the joggers. They are more akin to a swimsuit than they are a woven basketball short. They sit comfortably at waistline, don't drape too far down the thigh, feel like you're wearing nothing, and do all the fun stuff you'd expect from a short of this nature – stretch, shed water, and dry quickly. 
These have easily become my favorite pair of active shorts in my drawer. Heck, I am currently wearing them as I write this review! They are just so lightweight and comfortable and look good with any type of athletic tee and sneakers. They do everything an athletic short should do, and more. I no longer need to pack a swimsuit and athletic shorts on a trip, I just bring these!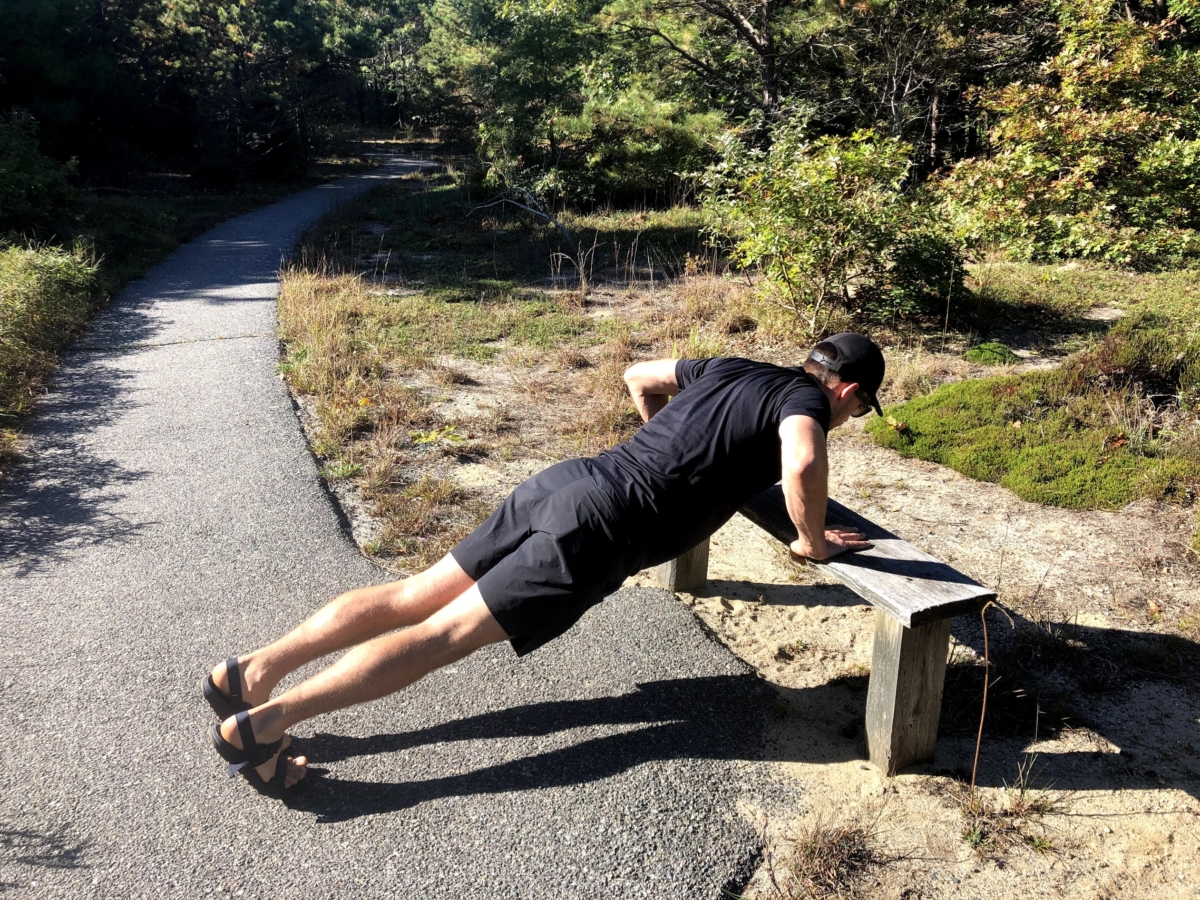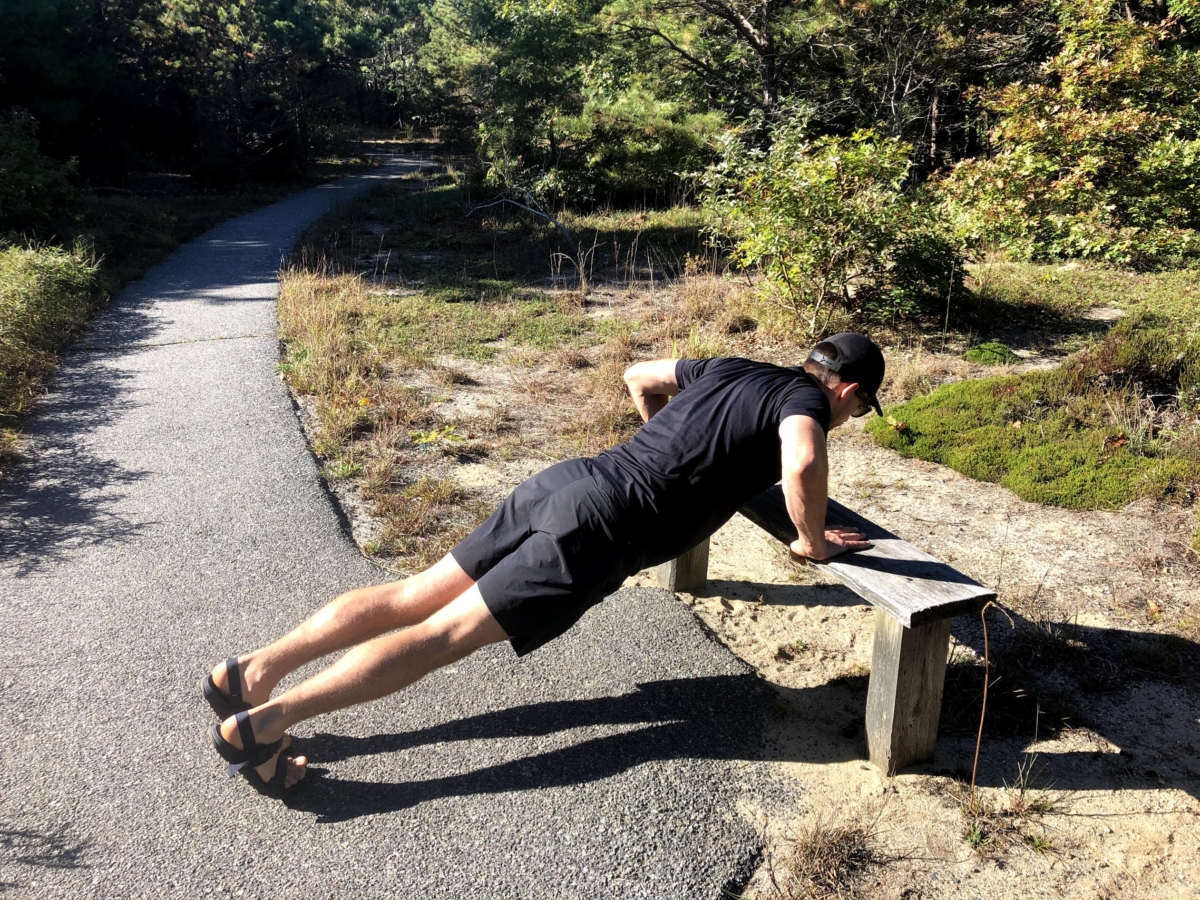 The downside to fabric that is this lightweight is the pockets. They feel super weighted down and look goofy when items are in the pockets. These shorts are not lined with built in boxer briefs/compression shorts, but I would have liked to see a better solution for carrying phones. They have the same pocket layout as the joggers, so I again do the phone in the butt pocket, wallet in the left pocket trick. 
All in all, these shorts are likely not meant to be item haulers as much as the joggers, but a compression-style stretch inner pocket would have been nice for a phone. 
Unlike the Spectrum Joggers, I did run these through the paces. From hikes to outdoor bouldering to gym sessions and beach visits, I did it all. With any of those particular use cases, your phone and wallet are likely in a bag or elsewhere, so the pocket comment might be a mute point. 
One design piece that both the Movement Shorts and Spectrum Jogger have that I neglected to mention earlier is a very stretchy panel in the rear of the waistline where there is no added elastane. It falls nice and flat so there is no dig into your lower back or bunching when doing floor core. Just a flat, seamless fit in the back.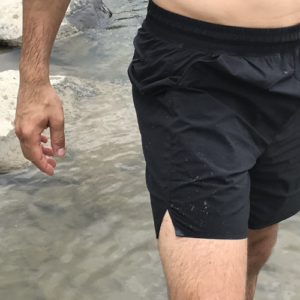 Fabric: The Movement Shorts are made from a 100% polyester, lightweight stretch fabric that resists snagging. Unlike the Joggers, they have a matte finish that is really pleasing to the eye and feels neat on the hands. 
Though the Matte finish looks great, it is also a downfall in some ways. When the Movement shorts come out of the wash, they tend to have white/chalky streaks scattered about. I have tested with a fabric-softener-free detergent, as that is usually the culprit, to no avail. I am unsure whether it is the DWR or the fabric itself that clings detergent, but definitely worth mentioning. 
One other very minor item of note is that all of the branding fell off of both the shorts and joggers. They were just stickers spelling out Western Rise, the logo, and size. Literally zero relation to performance of the products, just a little quirk I found.
Check them out for yourself, available for $89
Western Rise Session Tee Review Breakdown
Key Features:
Best for: Workouts, running

4-Way Stretch

Moisture Wicking

Antimicrobial

Odor Resistant

Mesh Double-Knit

88 gsm

Quick Dry
When you isolate the use case to working out, the shirt is phenomenal – super lightweight, super breathable, and super soft to the skin. However, the fact that it is primarily a workout shirt is why it was the least exciting piece of the collection for me. 
It is seriously lightweight, but that also makes it feel rather fragile, which is why my original comment about lack of versatility stands. I was scared to do anything (especially gym or outdoor rock climbing) but leisurely hikes and strength sessions with this tee – I really am not a runner, but I bet it would also be lovely for that sport.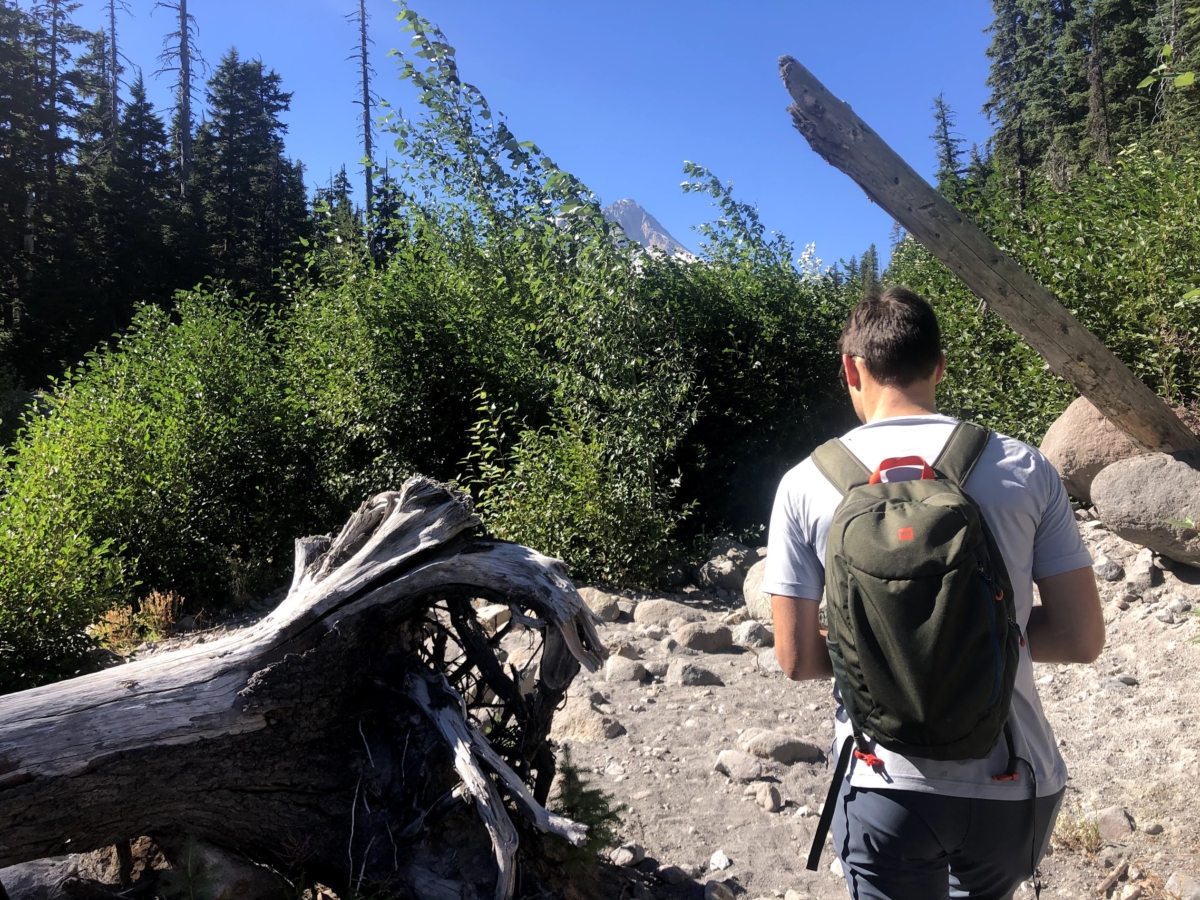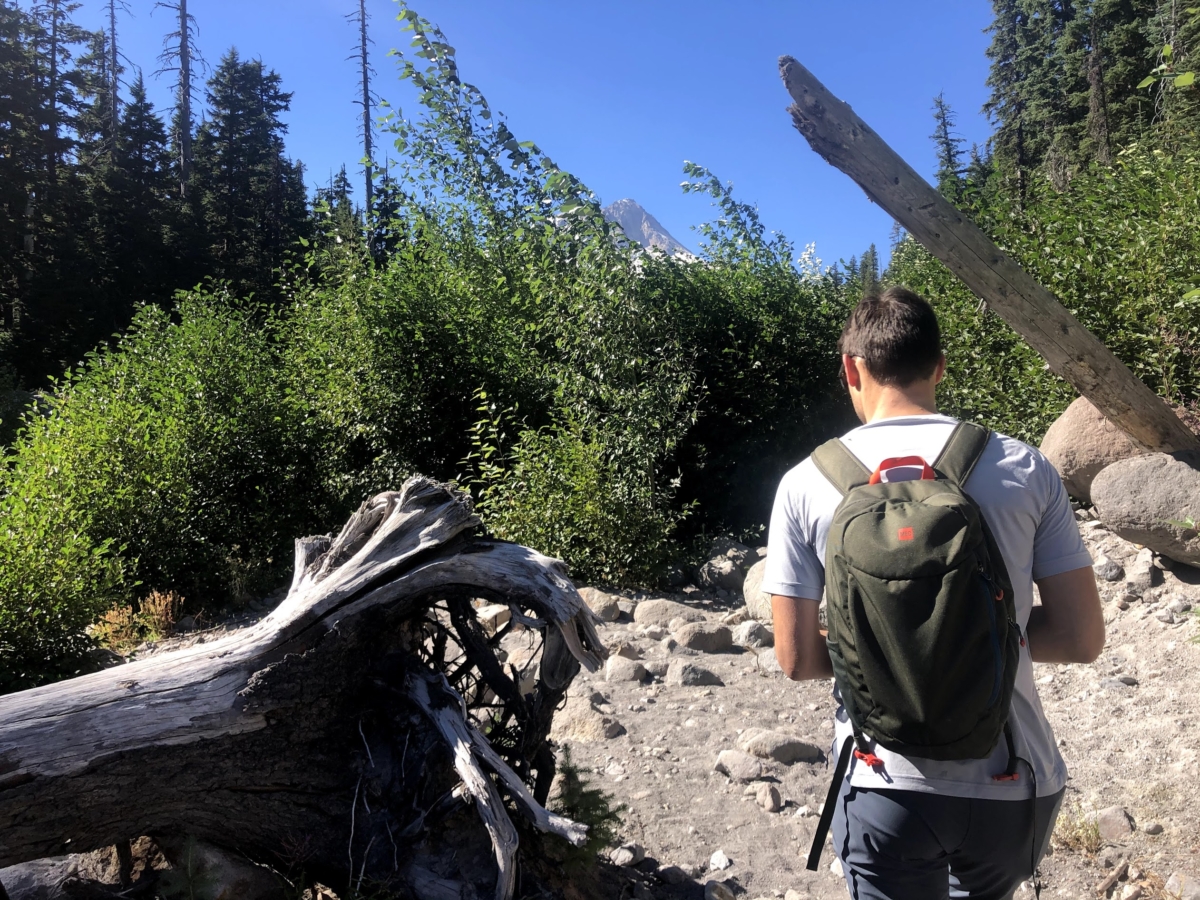 That said, I wouldn't want to wear anything else on a super hot day, especially for an active pursuit. The double mesh fabric is really cool up close and is see through in the right light. It has a lovely cut that isn't boring and boxy – it fits slimmer with a slight drop hem and cutouts at the waist for mobility. 
In the right use-case and environment, this Session Tee is outstanding, but the light fabric isn't a do it all piece. It is great for working out, nice for travel due to the weight, and passable as a style garment when paired with poly chino like the ones sold by J.Crew. 
All in all, if you already have a StrongCore Merino Tee or two for everyday, this just might fill a spot in your wardrobe. 
Check it out for yourself, available for $68
Western Rise Active Collection - Gear Review
The Spectrum Jogger, Movement Short, and Session Tee comprise Western Rise's first go at serving the athleisure customer segment, and they nailed it! With water-resistant joggers and shorts and an ultralight, unique fabric tee, Western Rise didn't just come to market, they reframed what the market should be.
THE GOOD:
Both joggers and shorts are water and stain-resistant
Both joggers and shorts have secure pockets and drawstring
All items are ultra-packable
THE NOT SO GOOD:
Tee feels a bit fragile
Jogger and shorts could have zippered pocket on right side