Nick Jonas with his good friend and entrepreneur John Varvatos, are getting in to the spirit industry. Together with one of the best known spirit companies, Stoli Group, they are introducing Villa One Tequila. The idea for this partnership stems from a trip to Mexico John and Nick took together in 2018 where they were celebrating "life as it should be". We are sure some tequila was also celebrated as they mapped out their plan for the tequila as the idea quickly turned into a full-fledged venture.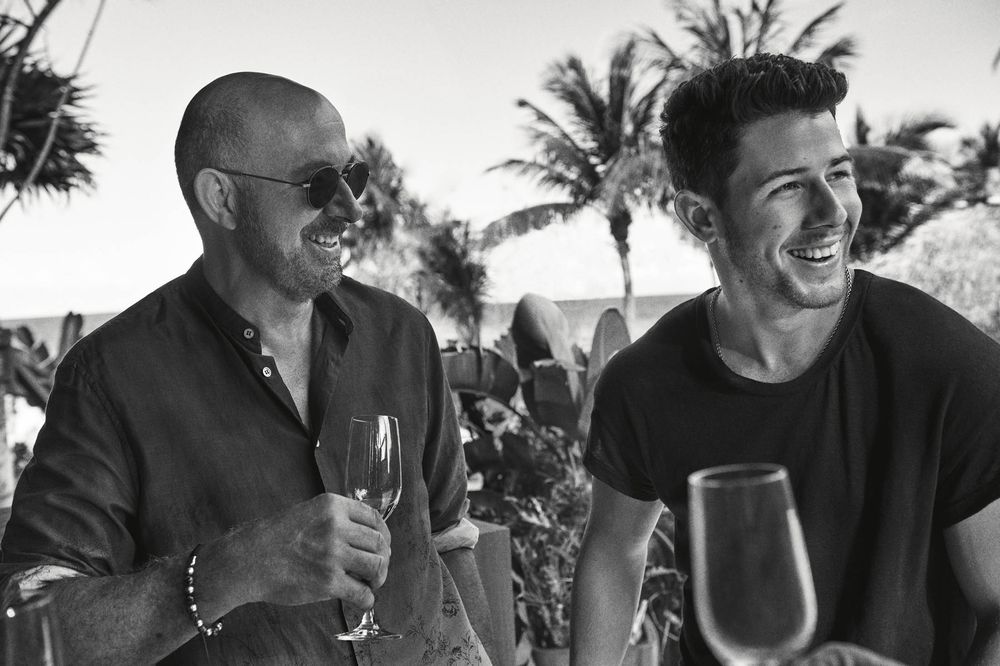 Nick and John wanted to make certain that this tequila wasn't just some gimmick. They are involved  the decision-making process every strop of the way. They wanted to produce a product with the highest quality ingredients while utilizing traditional methods, so they joined forces with the Stoli Group. Utilizing Stoli and their Fabrica de Tequilas Finos distillery, which sits at the foot of Tequila Hill in Jalisco, Mexico. Production was led by Master Distiller, Arturo Fuentes, "the godfather of tequila," who has more than three decades of distilling experience.
Villa One is made with artesian well water and only the finest, sustain-ably sourced, 100% blue weber agave, matured 5-7 years and sourced from both the Highland and Lowland regions, resulting in a truly unique taste profile. The bottle itself was designed by Varvatos and Jonas with each expression featuring fine jewelry-inspired metalwork around the neck that represents the signature style of the John Varvatos brand.
The Villa One Tequila will come in Silver, Reposado and Añejo expressions. They will begin a national roll-out across the U.S. this September. The Silver will be a clear liquid that is bottled immediately upon production. It will feature a nose of cooked agave, featuring a continuous bouquet of dried fruit with a long, smooth finish and will be priced at $44.99 a bottle. The Reposado will be a light gold liquid that is aged in American oak barrels for six months before being bottled, producing a full, balanced butterscotch and oak flavor, which leads to a coffee, mellowed spice and leather aftertaste and will be priced at $49.99 a bottle. Finally, the Añejo is aged for more than 12 months in American oak barrels, resulting in rich caramel notes with vanilla wafer and banana essences, a full-bodied mouthfeel and a silky finish with notes of dark chocolate and honey and will be priced at $59.99 a bottle.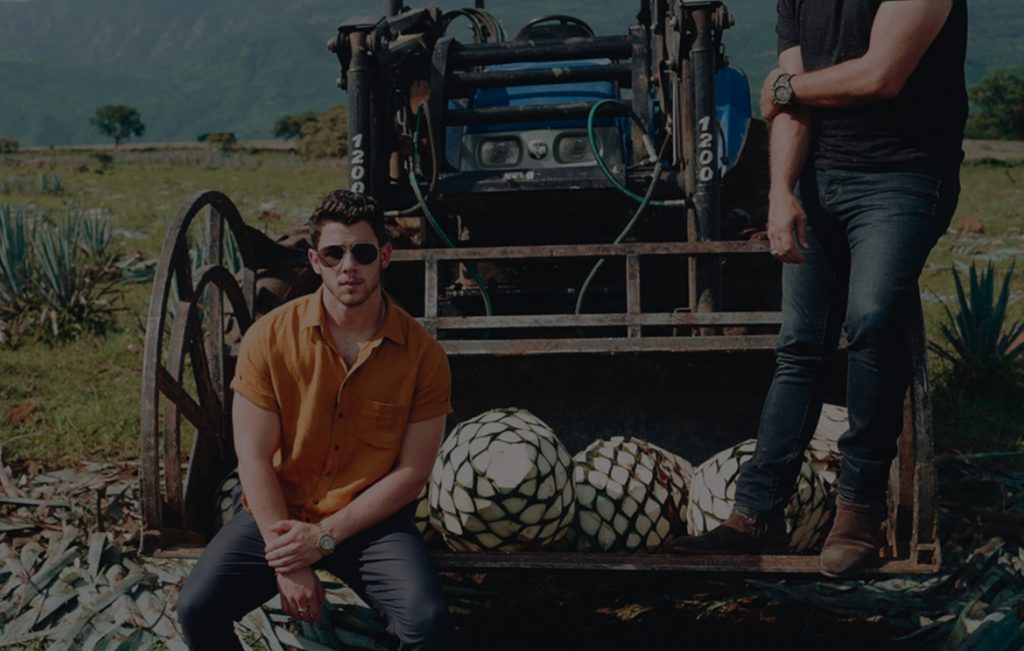 With the combination of Nick Jonas, John Varvatos and the Stoli Group we have high hopes for this brand. As soon as we are able to get some bottles to our tasting panel, we will give you the full review breakdown of the Villa One tequila lineup! Stay tuned!
For more information visit VillaOneTequila.com or check out their Instagram @VillaOne