With hybrid and remote work the new standard for a large majority of the workforce, portable tech is in high demand. 
I work a 3 day office week with Mondays and Fridays at home or on the road. My flexible weekends allow me to travel and still get work done, so I was looking for a way to benefit from 2 screens without the bulk. 
Uperfect's USB-C 4k 15.6in Portable Monitor was the perfect solution. Working daily on a 13in M1 MacBook, the USB-C capability for passthrough charging and video is exactly what I was looking for. And the 4k resolution allows me to scale the content to a rich, high DPI look like my MacBook's retina screen.  
Let's dive into the details on this Uperfect's USB-C 4k 15.6in Portable Monitor review!
Uperfect USB-C 4k Monitor Key Features
USB-C passthrough charging and video

Folio case for quick protection on the go

100% sRGB 8-Bits color

Freesync technology

3840×2160 Resolution

Slim profile 

15.6in size

IPS panel
Uperfect USB-C 4k 15.6in Portable Monitor Review Breakdown
Design
With a slim profile, an iPad-style folding folio case, a simple button interface, and plug and play functionality, the Uperfect USB-C 4k monitor is the perfect MacBook travel companion.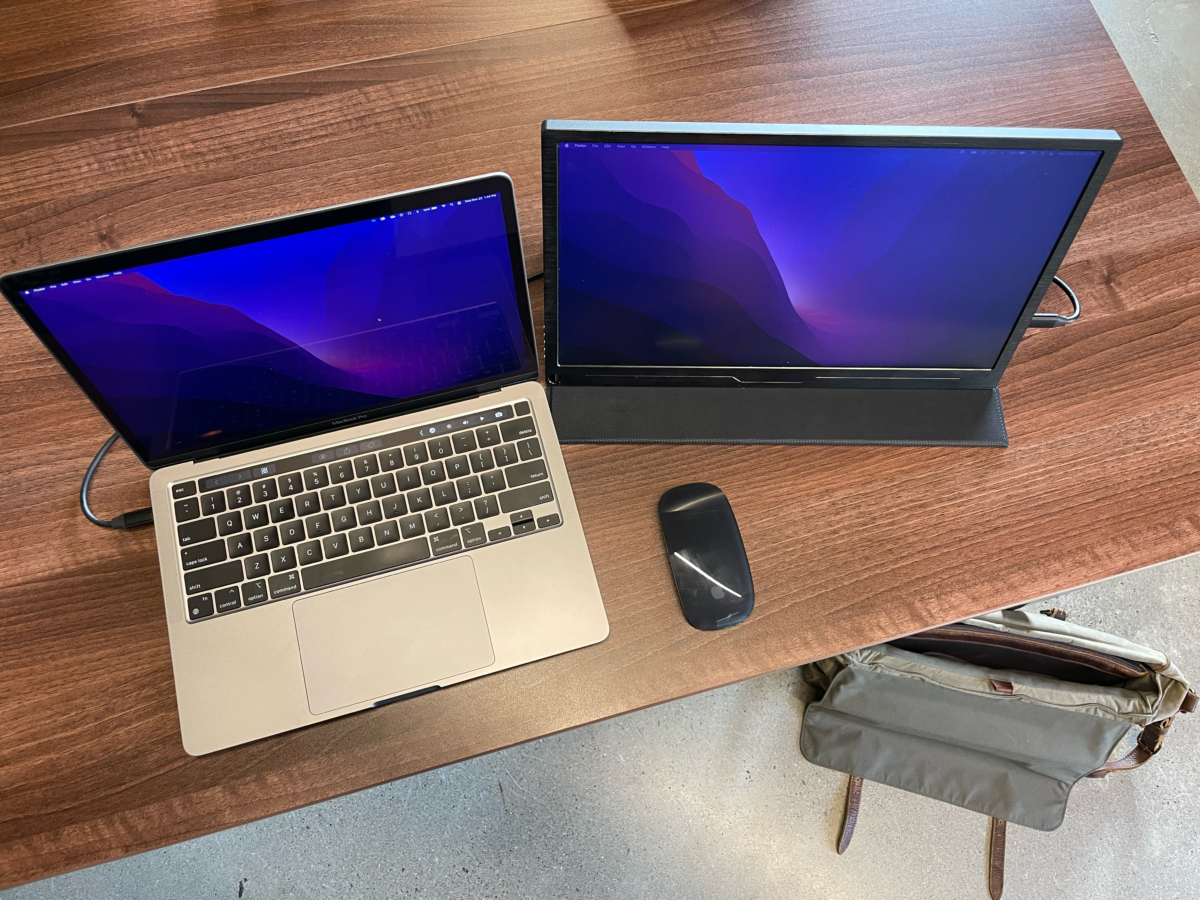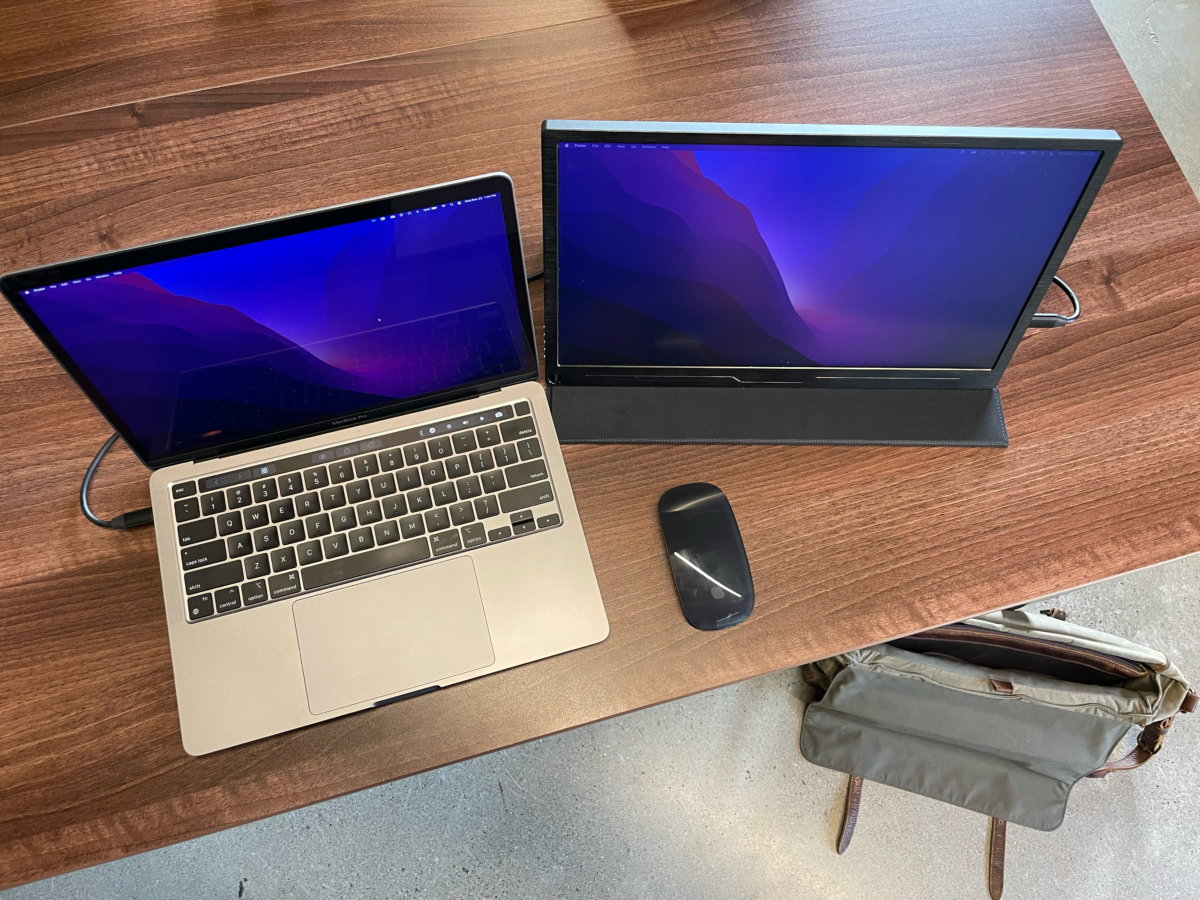 Fully folded up inside the folio case, the entire package is only a few millimeters thicker than the USB-C MacBooks. Without the folio case, the screen alone is thinner than the USB-C MacBooks.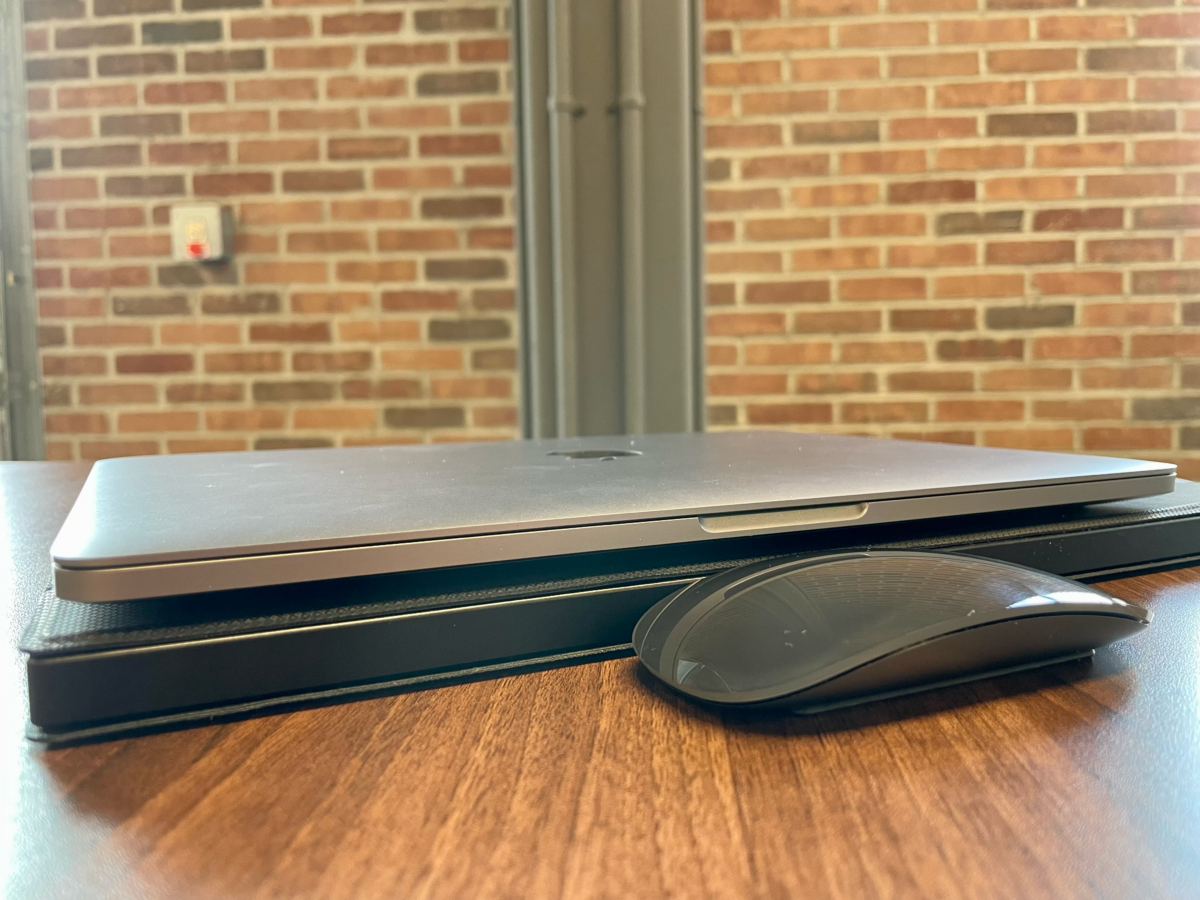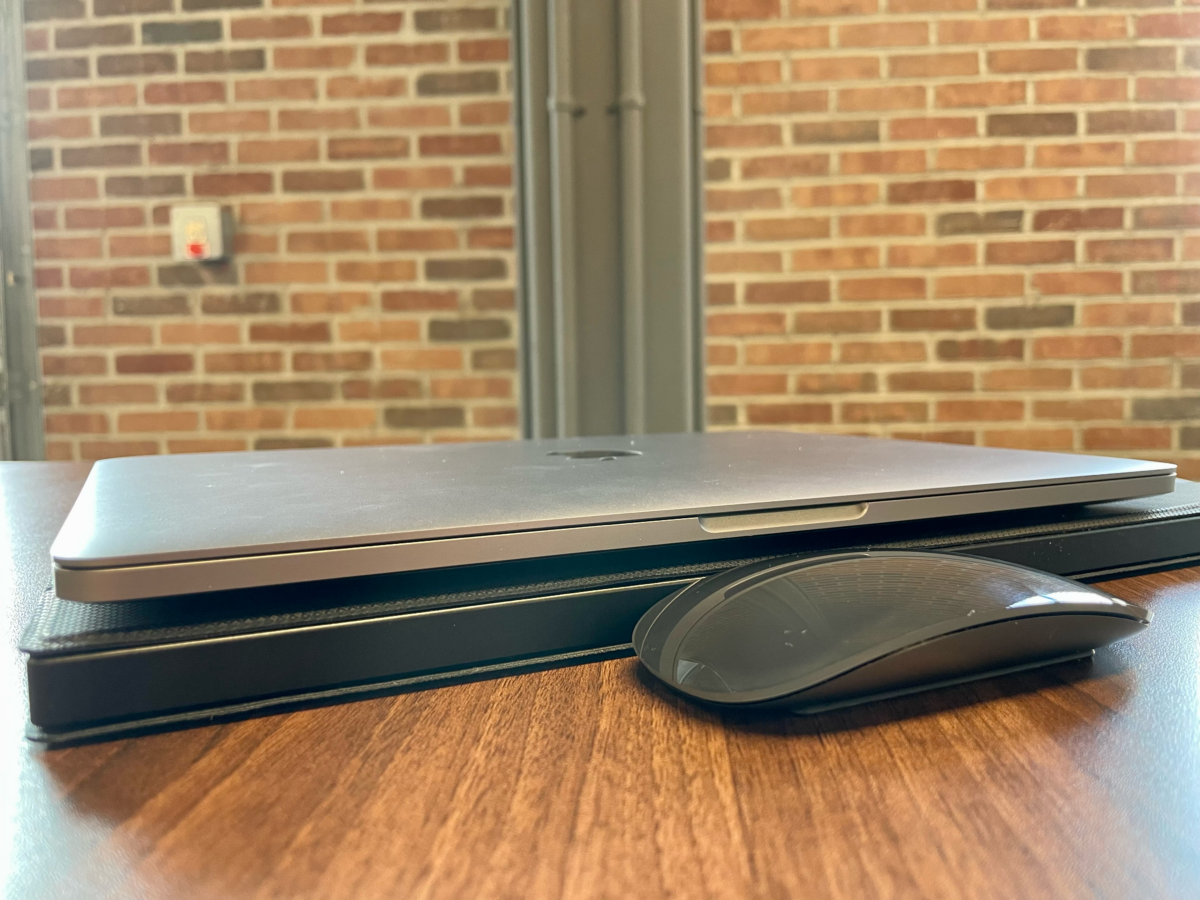 The black brushed aluminum finish complements my MacBook's dark keyboard, Apple logo, and Space Grey Magic Mouse. 
The folio case has a magnetic strip that firmly attaches to the back of the monitor for a secure stand when opened and a secure fit when packed away.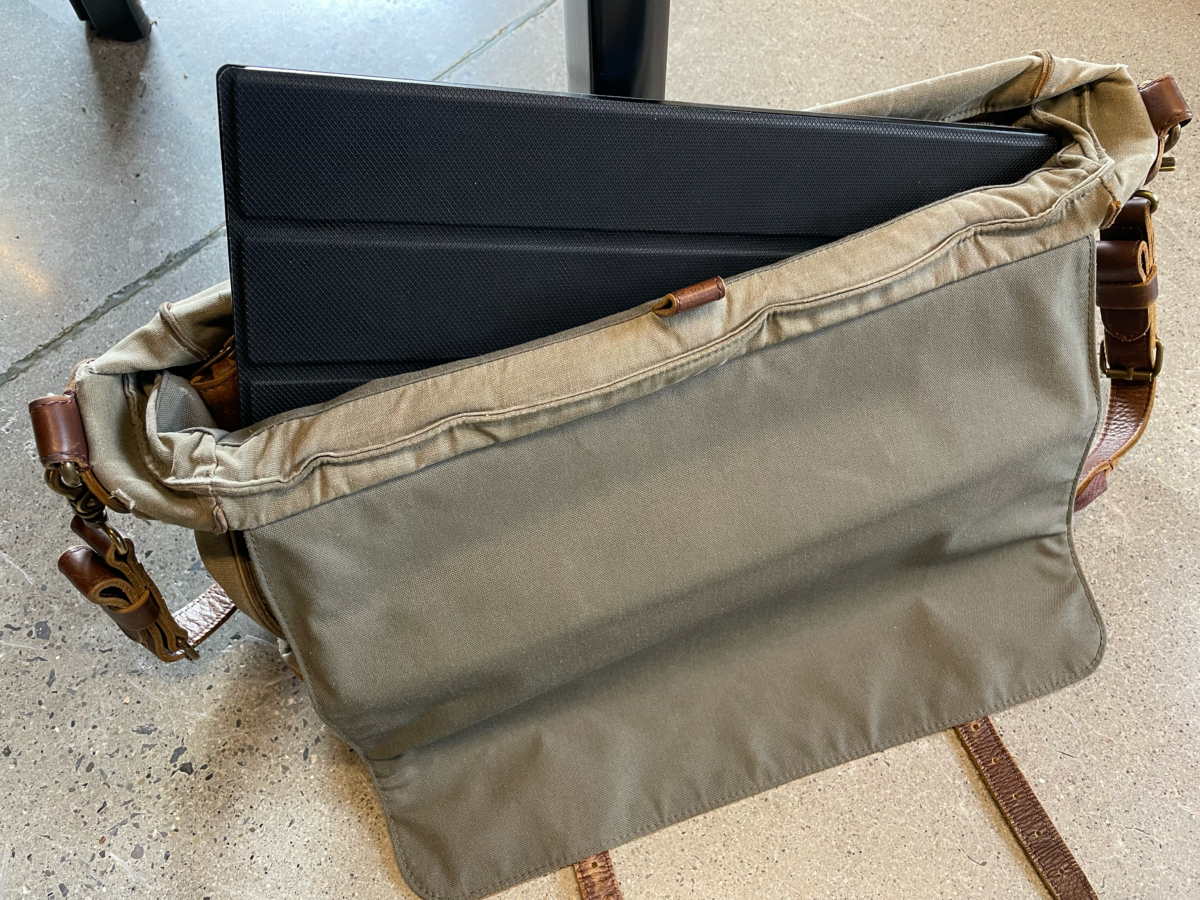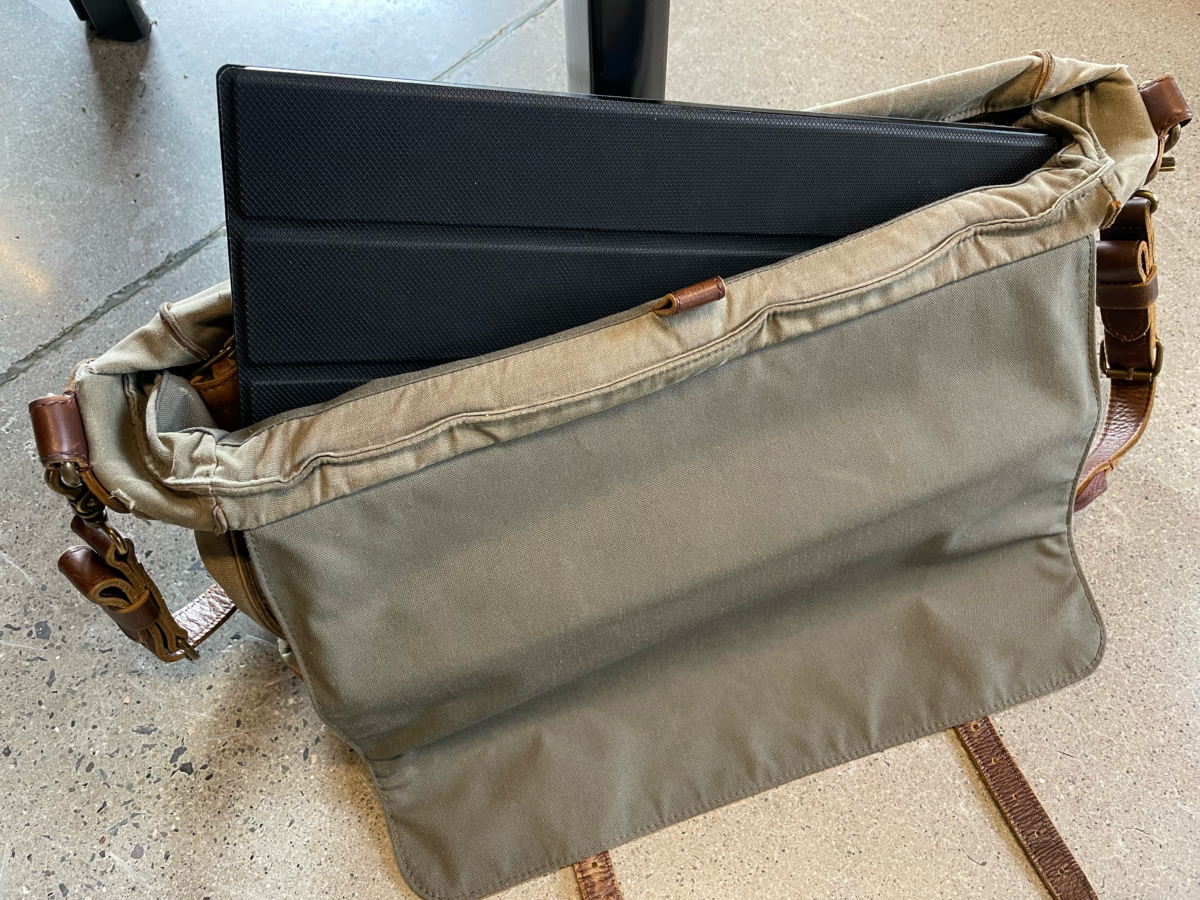 Setup
The Uperfect USB-C 4k monitor is super easy to set up. Flip open the folio to the desired angle, plugin USB-C power, plug in USB-C or HDMI for video, and you're good to go! 
The monitor does have a 4 bolt pattern for monitor arm mounting, but I just use the folio case. I found that with some careful balancing and a double fold of the folio case, you can get the monitor to stand vertically.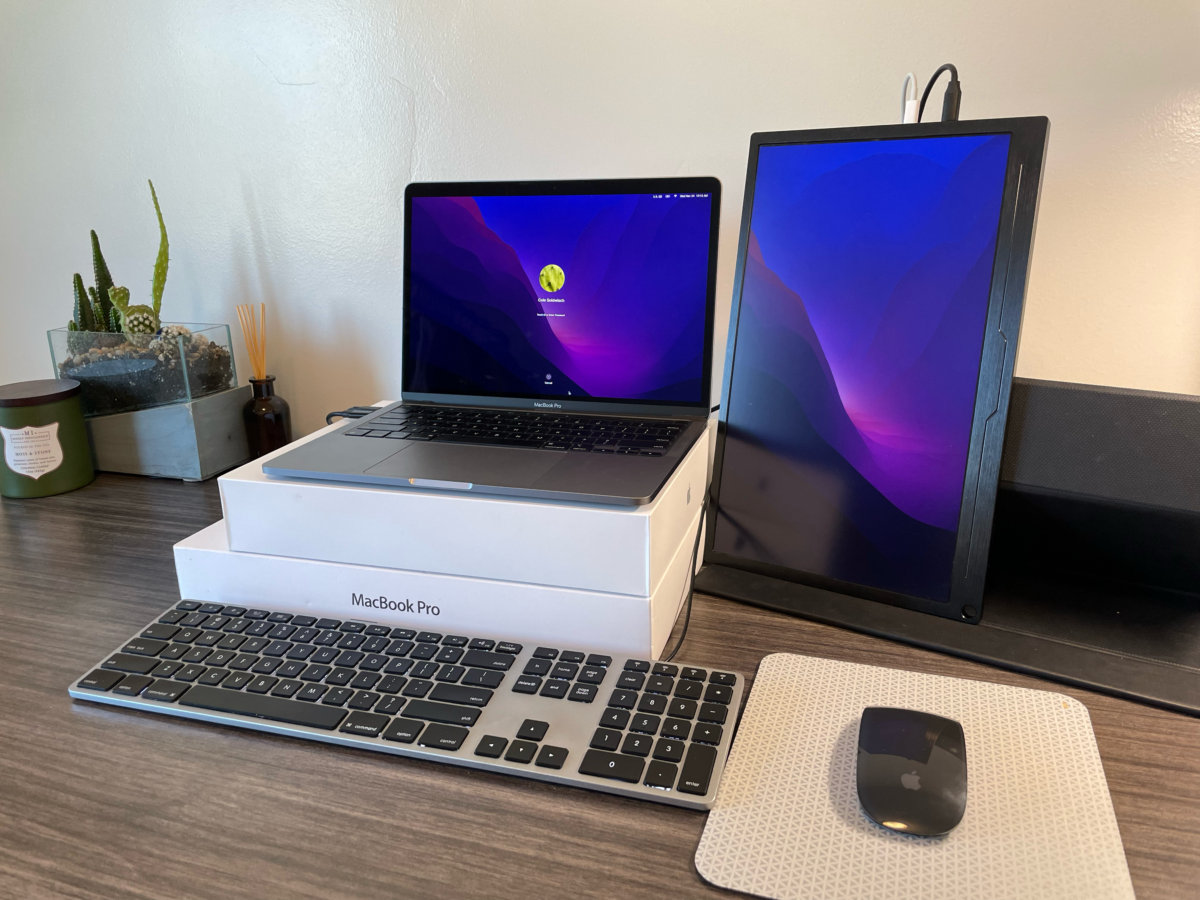 Power Consumption
So, the Uperfect USB-C 4k does have USB-C passthrough charging and video, but I noticed that depending on the monitor's power consumption, a low-powered USB-C wall outlet won't cut it. If I am editing a Word Doc on the monitor on the main MacBook screen, a 30-45-watt adapter will work just fine. But any graphics-intensive task like Photoshop or a rich content webpage will actually draw too much power and shut the monitor off on a 30-45-watt adapter. 
The 61-watt adapter that came with my 2020 M1 MacBook Pro 13in is enough to power to passthrough charge and carry out graphics-intensive tasks, so bring your heavier wall adapter when you're on the go! 
If you're at home, just use the supplied 40-watt adapter that came with the Uperfect monitor and a separate adapter for your MacBook or PC. It's the safest bet to ensure solid performance. 
Video Configuration 
For some strange reason, my 2020 MacBook Pro with Apple's M1 silicon does not properly support the Uperfect monitor, so I had to use a 3rd party app, SwitchResX, to manually scale the screen resolution. By setting the startup resolution to 4k native resolution and then scaling back 50% delivers a crisp, high DPI viewing experience for M1 devices.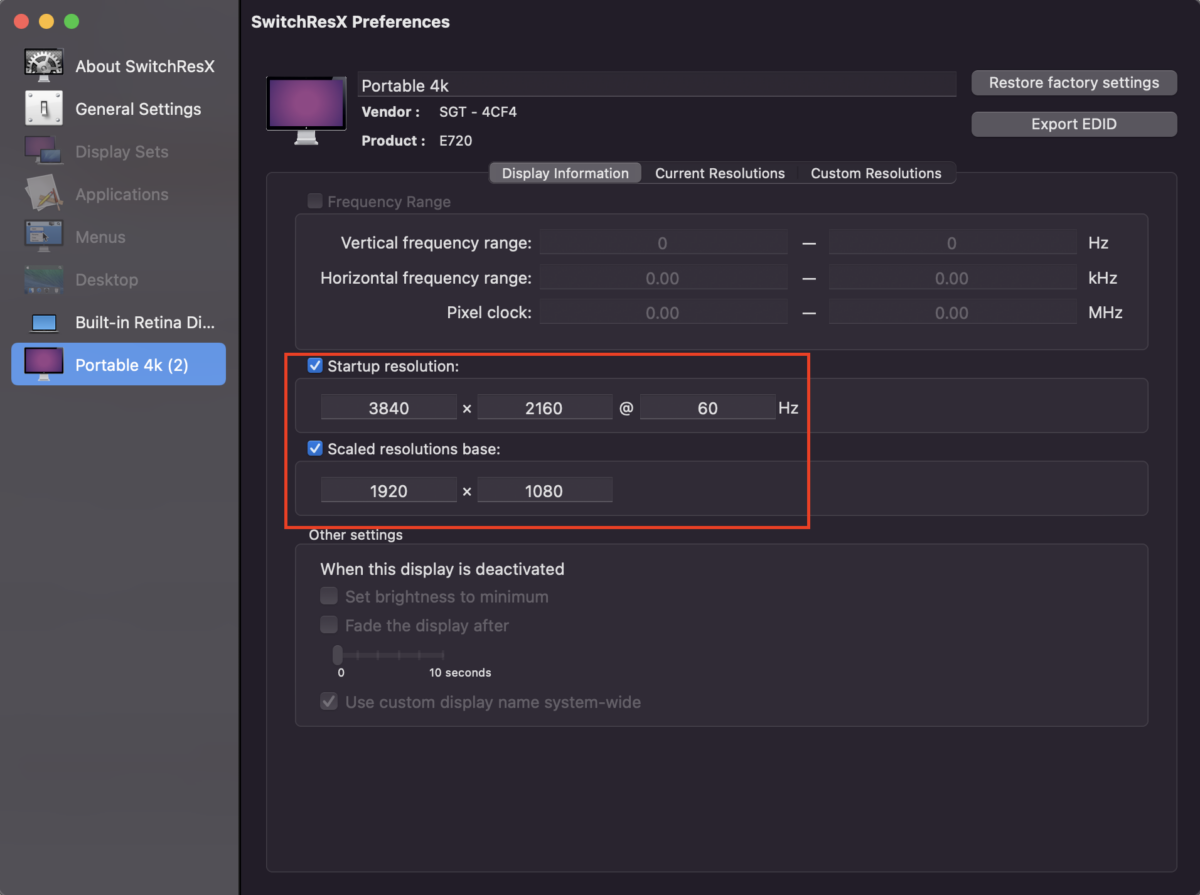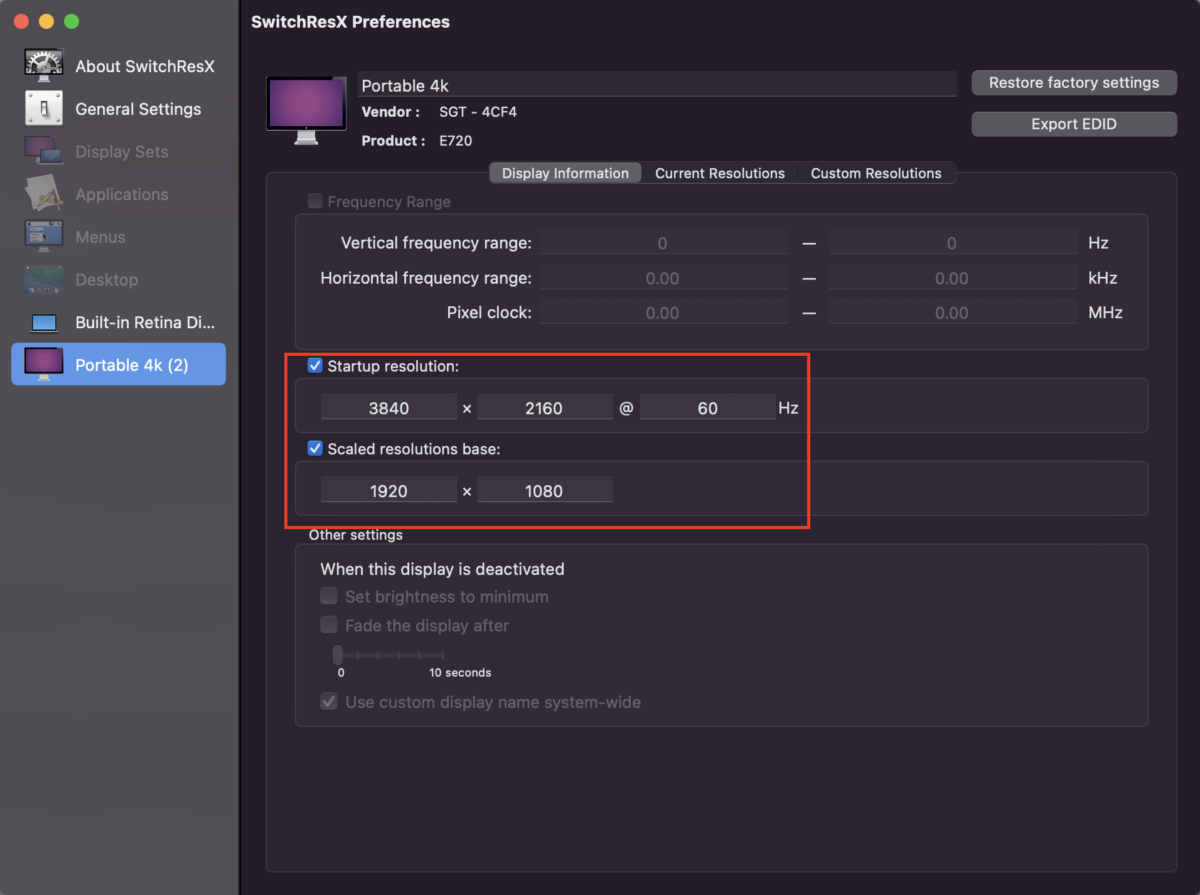 However, my Intel-based 2017 MacBook Pro recognizes and scales the monitor without issue, but struggles to drive the monitor without the fans spinning. 
Hopefully, this is something Uperfect will be able to fix in a future firmware update – or perhaps Apple will widen their support for more manufacturers. 
The Uperfect monitor can take video over both USB-C and HDMI.
Display 
Once I was able to fix up the scaling issue, I was super pleased with the display overall. With proper scaling, text is sharp and UI features/icons look perfect! 
The colors are certainly not the same as the Retina display on my MBP, but with a little calibration, you can get them close.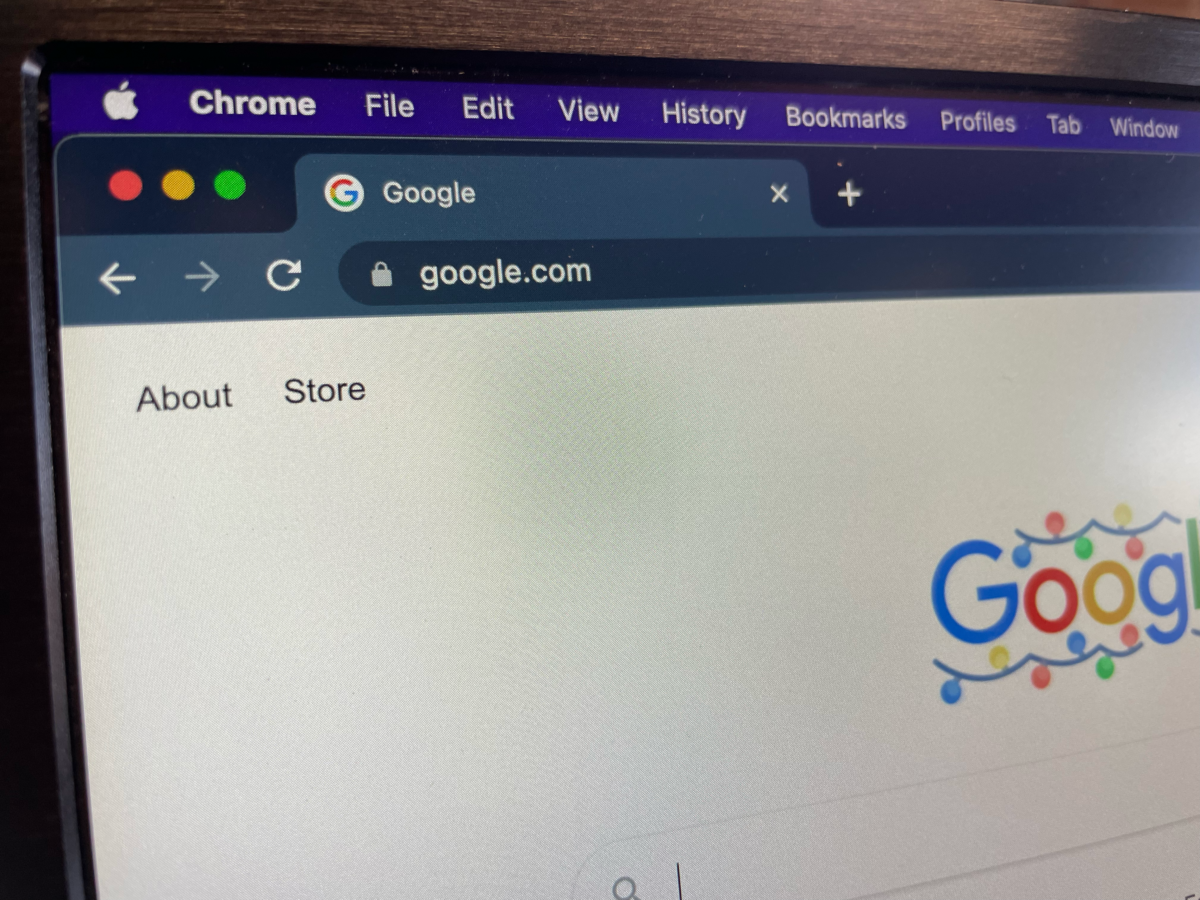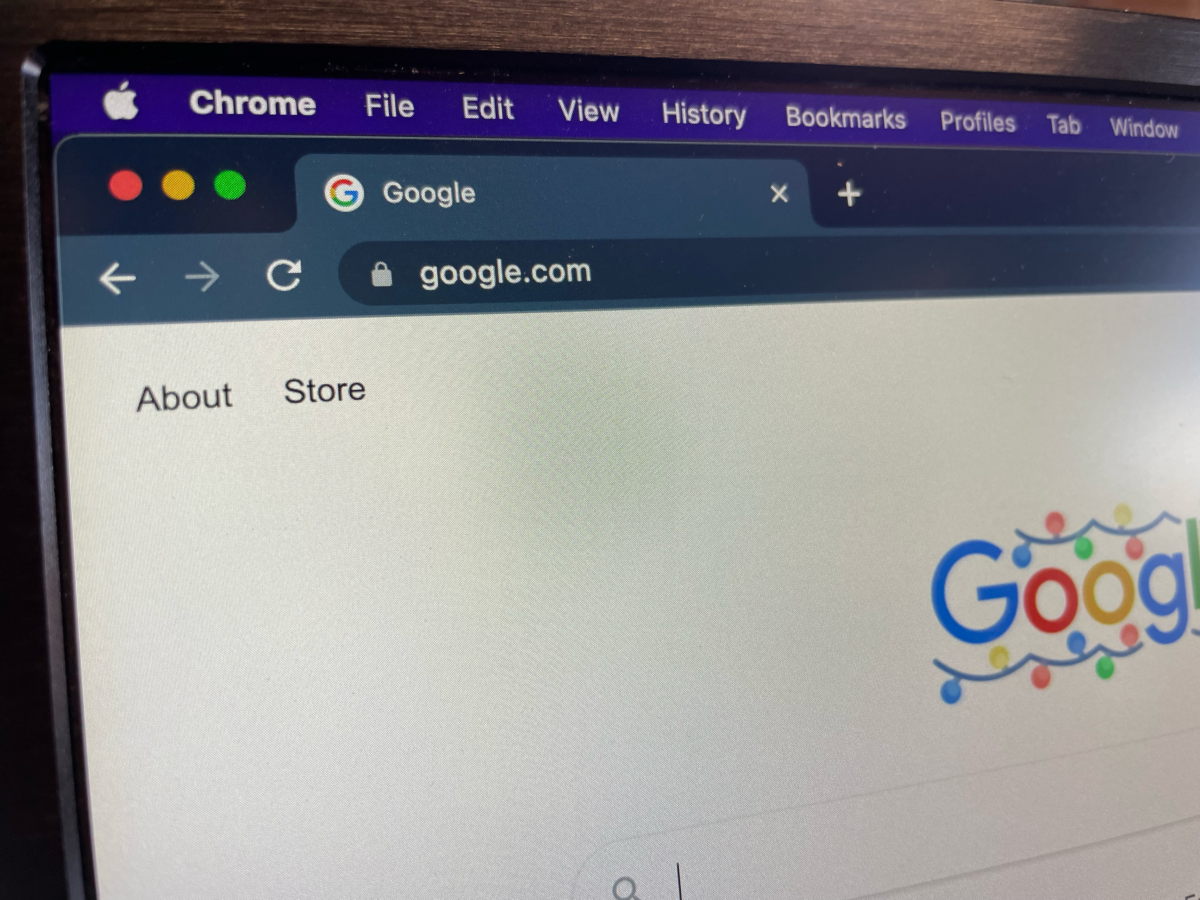 With an IPS panel and freesync technology, screen viewing is comfortable from most angles and there is little to no input lag. I am not a gamer, but I would be surprised if it couldn't be used for a portable gaming setup. Perhaps a higher refresh rate would be desired. 
At 60hz over USB-C, the monitor's refresh rate mirrors my MBP's display. There is little input lag and things feel as snappy as my native, built-in screen. Image editing is no problem at all – Photoshop looks and acts great! 
Value
At $369.99, there are certainly cheaper 4k options out there in a non-portable format, but those of you reading this review are likely not looking for that type of format. For a portable USB-C capable, 4k, IPS freesync monitor, $369 is the right price and certainly delivers. 
However, Uperfect has a portable monitor for about every price point. 
You could go with a smaller size of 13.3in and still get USB-C 4k for $259, or you could go with full HD (1080p) at 13.3in and still get USB-C for $189. 
The slightly smaller 13.3in 4k USB model is a fantastic deal at $259, so it's up to you to decide if those extra inches matter. 
Uperfect USB-C 4k 15.6in Portable Monitor | Tech Review
Not only is this a fantastic 4k panel, the portability makes this an absolute dynamite monitor for those both on the road and at the home office.
THE GOOD:
Scaling looks great with High DPI Retina-style look
Thin profile packs away easily
Versatile connections suiting all computer models
THE NOT SO GOOD:
Folio case is unstable in vertical position
Power consumption requires high watt charger to pass through charge and perform graphic intense tasks
Colors are a bit off Retina displays