It is fall again and I am in my glory! The season for chunky sweaters, hats, and (oh yes) boots – marvelous, comfortable, stylish boots. In year's past I would keep an arsenal of boots at my disposal for all occasions: tailgating, work, and nights out on the town. This all changed when I found Sorel's Women's PDX Wedge Boot… the one boot to rule them all.  The PDX Wedge Boot will take you from day to night in a flash and will quickly become your all-time favorite shoe. Am I being overly-dramatic? Keep reading to find out…
Key Features:
Foot-bed with integrated heel-cup and arch-support for supreme comfort
Grippy-traction outsole gives stability in any terrain – from hiking to shopping
Constructed with waterproof full-grain leather and coated canvass to keep those tootsies warm and dry
Comes with two colorful lace options
Available in six color combinations… Good luck buying just one pair!
Slight wedge gives a 2 3/4 inch lift
Sorell's Women's PDX Wedge Boot Style Review Breakdown
Style:
There are an infinite number of boot styles to choose from, so what makes the PDX Wedge rise above the rest? In our opinion, the perfect union of modern style and classic sensibility. Waterproof full-grain leather, coated canvass and industrial eyelets impart a timeless, classic look and feel to the PDX Wedge. Under boot-cut jeans, the rounded leather toe of the PDX Wedge lends a classic feel to any look.
The PDX Wedge sets itself apart, however, with the style of the wedge. The coated, triple-stitch canvass extends from the top of the boot all the way to the bottom of the outer-sole; this continuity creates a sleek, modern look that is best shown with a cute pair of leggings or skinny jeans. I love to wear the PDX Wedges with black leggings and chunky boot cuffs or thick, colorful socks. I recommend Sorel's Warm Buffalo Plaid Crew Sock in white ($18) or Sorel's Women's Diamond Pattern Crew Sock in black ($18). I receive so many compliments (even from strangers) when I rock my PDX Wedges with leggings, fun socks, and a chunky sweater or dress. The style of the PDX Wedge will be relevant for years to come. You will never be out of style with the PDX Wedge.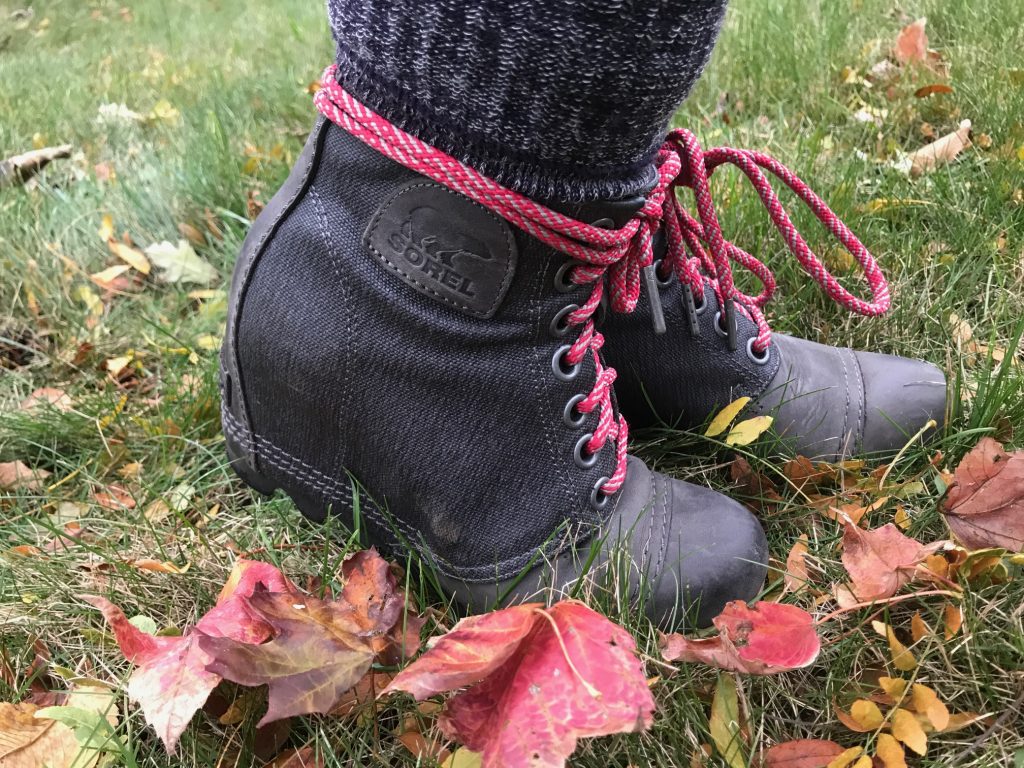 Design & Comfort:
Sorel is the end-all, be-all expert in wedge boots and the PDX Wedge is no exception. The shape and height of the wedge was perfectly designed to give the right amount of height while not sacrificing comfort and stability. I can wear these babies all day long and, unlike other wedge or high-heel boots, my legs and feet never get fatigued. I always wrap my laces around the top of the boot for extra stability, comfort, and style. The triple stitched canvass also lends to the PDX Wedge's stability in all weather and all terrain. Speaking of weather, the waterproof full-grain leather and coated canvass keep your feet warm and dry and wipe clean for easy maintenance. My previous pair is on its third year and, with simple maintenance, look as good as new.
As for comfort, the PDX Wedge is the tops. I can wear these babies all day long and, unlike other wedge or high-heel boots, my legs and feet never get fatigued. Whether I am shopping all day or going on a short walk or hike, the PDX Wedge is always comfortable. Most of the time, I forget I am wearing a "wedge" boot, which is the true mark of a comfortable shoe. If you want to add an extra-foot bed (not necessary in my opinion) or tend to enjoy extra-width in a boot, I would suggest measuring your foot and consider ordering one half size up. The PDX Wedge fit my narrow foot perfectly, but it may feel snug on a wider foot. Sorel does provide a really awesome, detailed fitting guide that I would strongly suggest that any Sorel newby follow before ordering your perfect boot.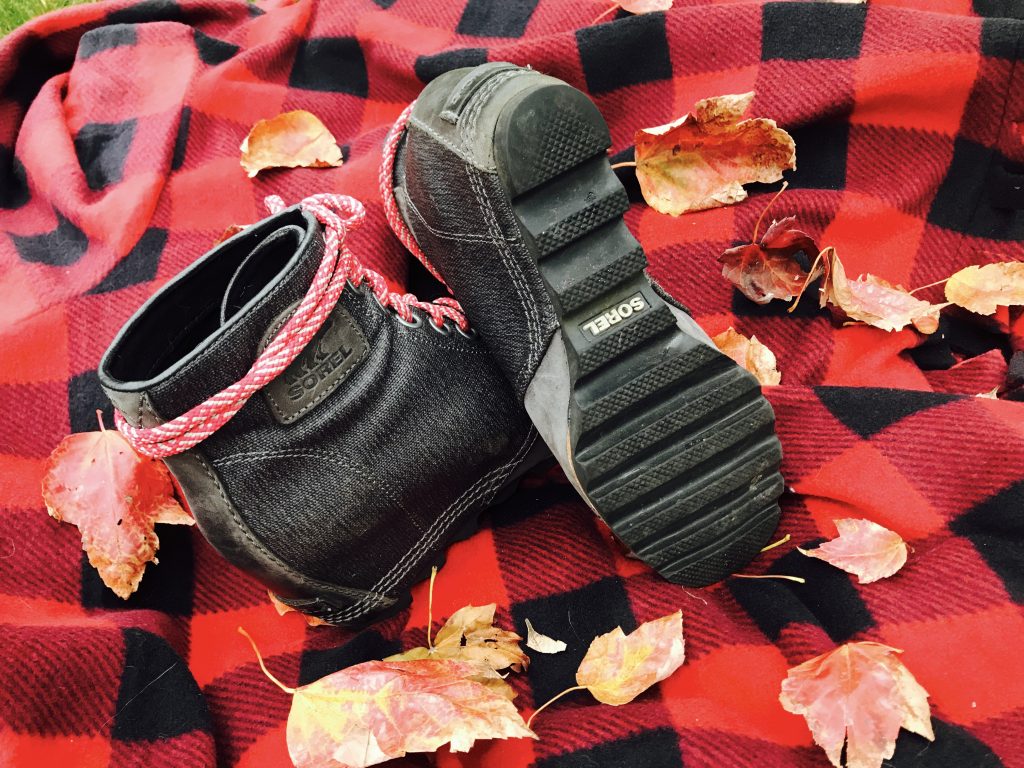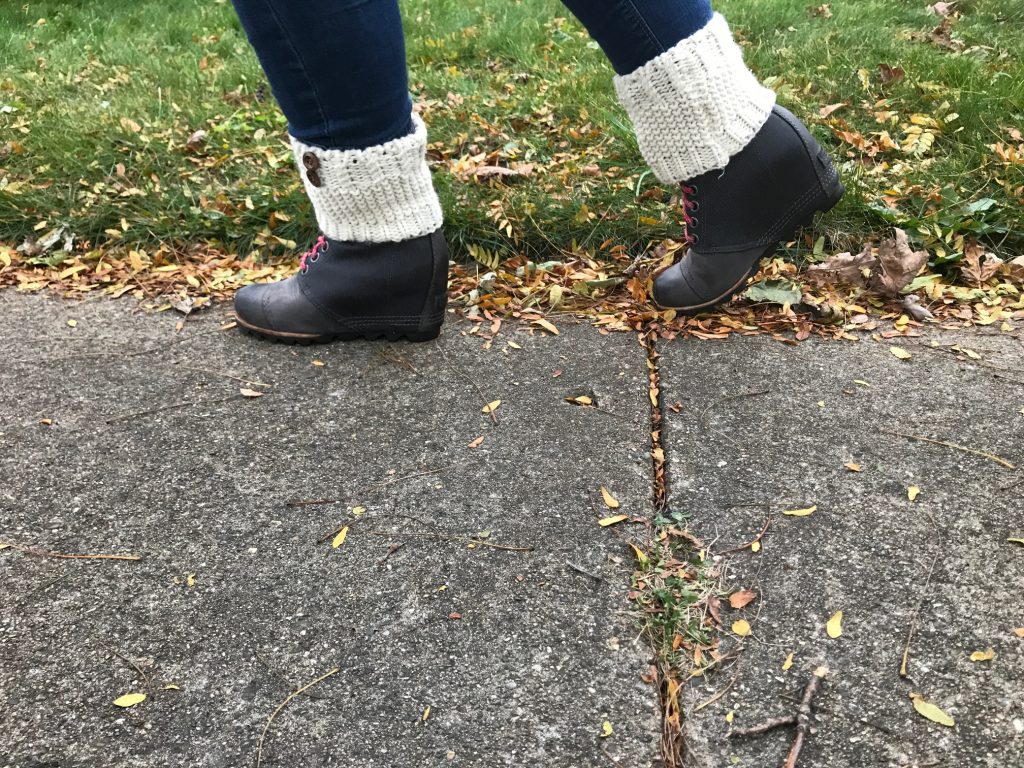 Value:
Sorel is known for making high-quality, luxury boots that last for years. That said, the PDX Wedge is at the higher-end of most shopper's budgets at $200. This is my second pair of PDX Wedge boots in the past three years, and I still wear my first pair. If you appreciate a quality boot that you will wear almost daily for years to come, the price tag becomes a minor detail. This is my go-to boot; I know that I cannot live without this affordable luxury.
Buy Now: $200 or to learn more about Sorel's awesome products, visit: Sorel.com 
Sorel Women's PDX Wedge Boot - Style Review
Sorel's PDX Wedge Boot is the ultimate in style and comfort. Perfectly combining the modern and classic, the PDX Wedge will effortlessly take you from day to night, season to season, and year to year. The PDX Boot is an affordable luxury that will pay style dividends!
The Good:
The cool, modern style incorporates classic boot elements for a look that will take you from season to season, year to year.
High quality construction means that the PDX Wedge looks fresh after years of wear.
The tread and supportive insoles make the PDX Wedge a dream to wear. These boots are comfortable!
The Not So Good:
The PDX Wedge is a bit pricey at $200.
The PDX Wedge may not be a good fit for wider feet; use the fitting guide and order a half size up