There is a magical time of year in any four-season state where the leaves are ablaze, yet still cling desperately to their branches. 
Here in Utah, there's almost no better place to see these fall colors than the local winter resorts. With acres of rolling foliage and tons of Aspens nestled in the mountains, it is quite a sight.  
This fall, I was extended an invitation to attend the Oktoberfest-inspired SnowWiesn fall festival, hosted by Snowbasin Resort, with a stay at the gorgeous Compass Rose Lodge to boot.  
Here's a rundown of what to expect, how to do the festival right, and a review of our accommodations. 
Snowbasin SnowWiesn Experience Review
The Setting 
Hosted by Snowbasin, the event takes place right at the base of Needle's Gondola. Both parking and the event are totally free to guests, but food and drink purchases – and staff tips – are strongly encouraged. 
We arrived a bit late at 1:30pm – gates open at 11am – but there was still plenty of parking as guests came and left as they pleased throughout the event. 
There's plenty of seating around the food stations, but be sure to bring your own blanket and chair to set up on the lawn in front of the music stage! Or just lay in the beautifully kept grass, no one will judge!

The Must Dos
Starting with the family-friendly options, riding up the Needles Gondola is an absolute must. Not only is it fun for first-timers and non-winter sporters, but there's also a short – less than a mile – Ridge Trail that sits right between Mt. Ogden and De Moisy Peak.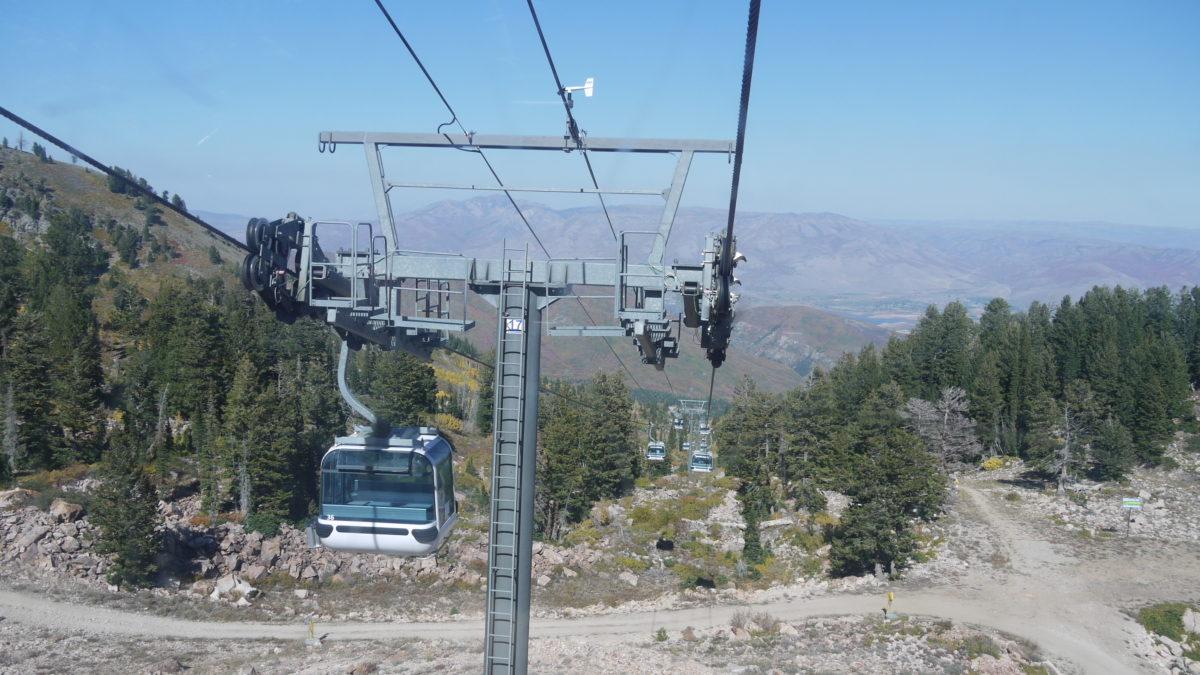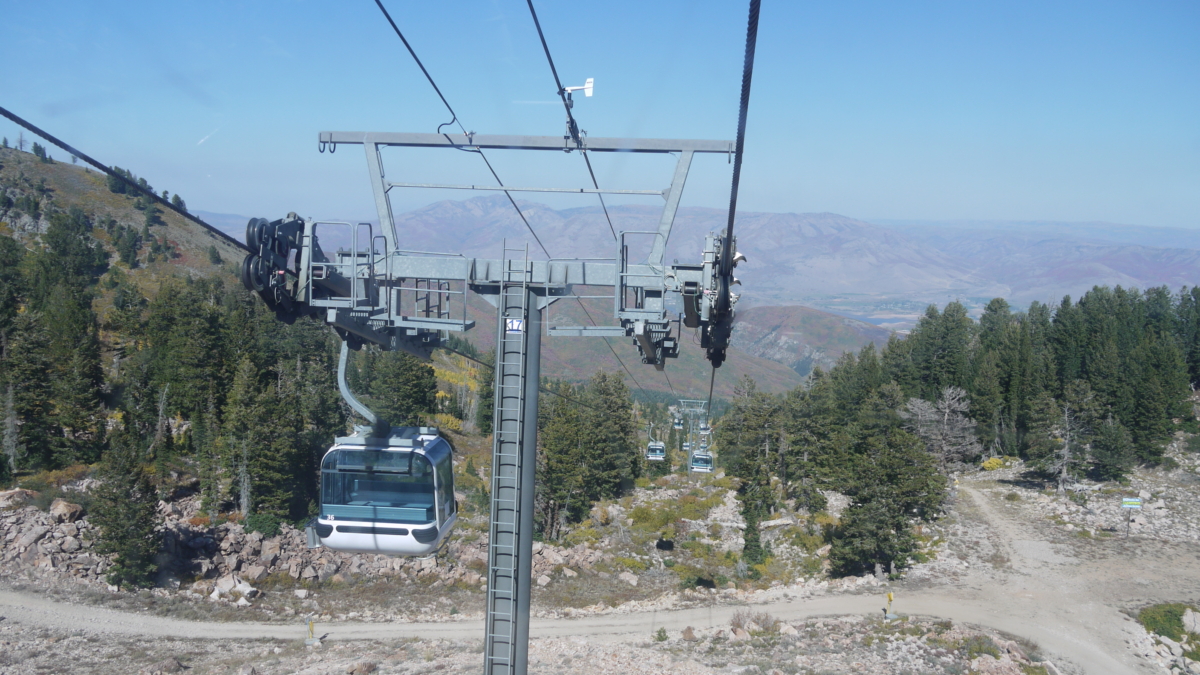 It absolutely maximizes the view.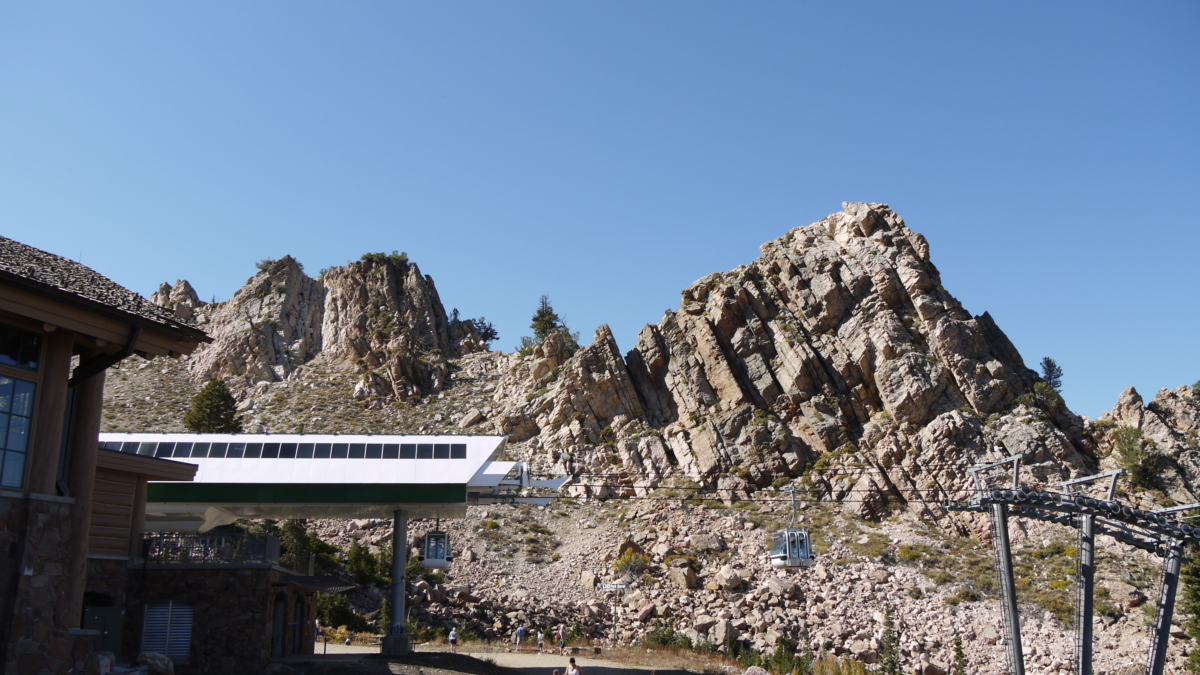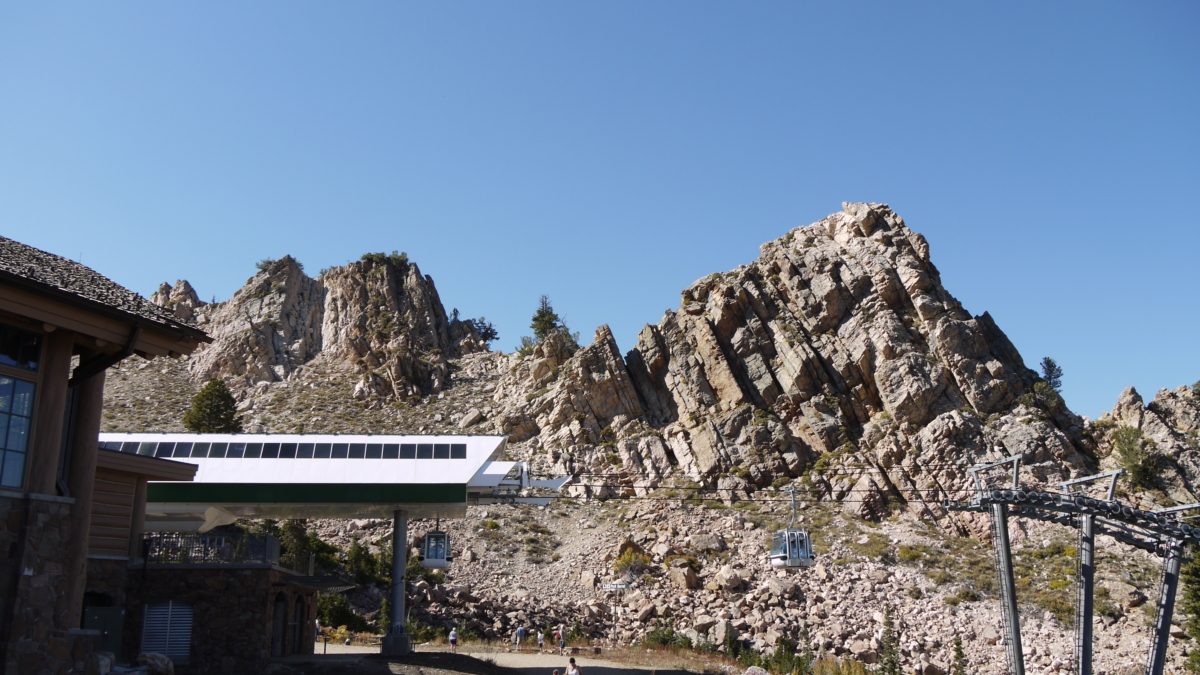 After working up an appetite hiking around the top of Needles Gondola, it's food time! Snowbasin offers quite the spread of delicious options from traditional oversized warm pretzels & beer cheese to burgers, bratwurst, smoked ham, smoked turkey, or both!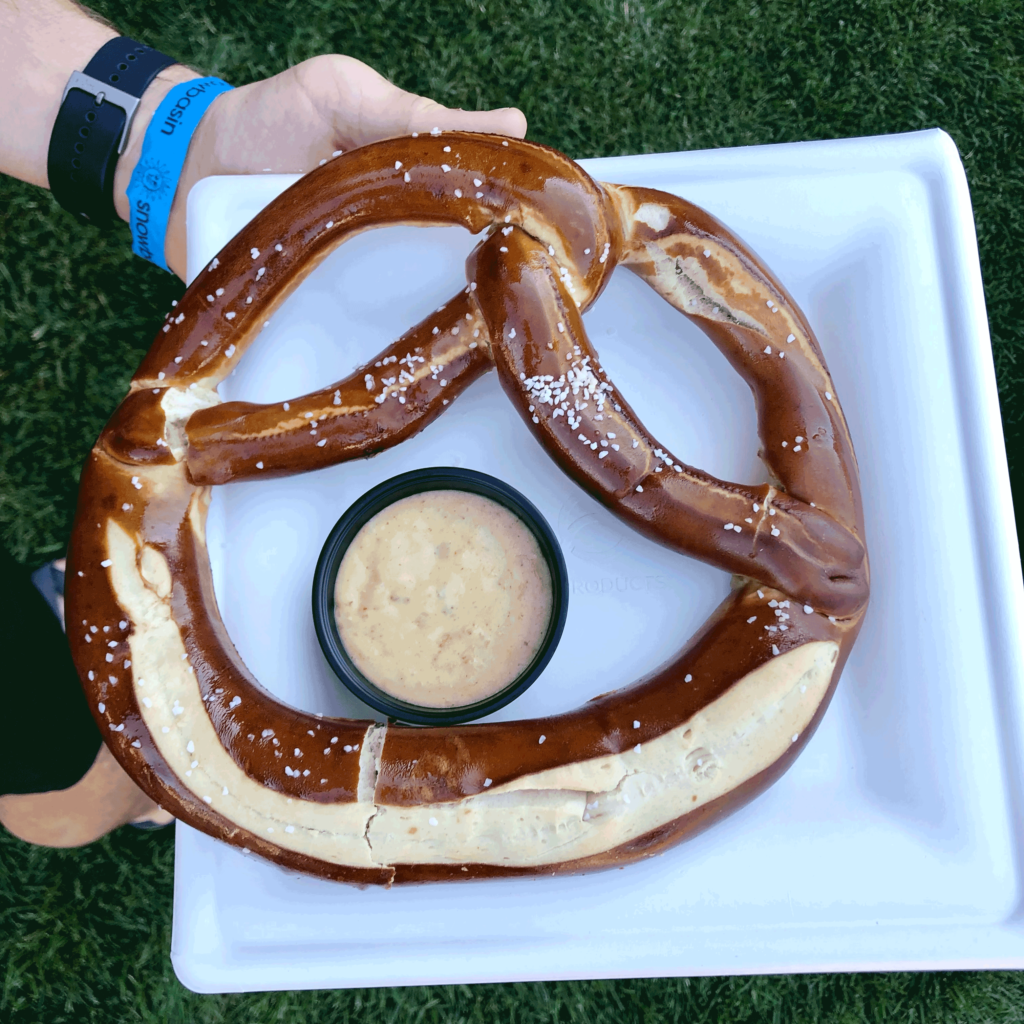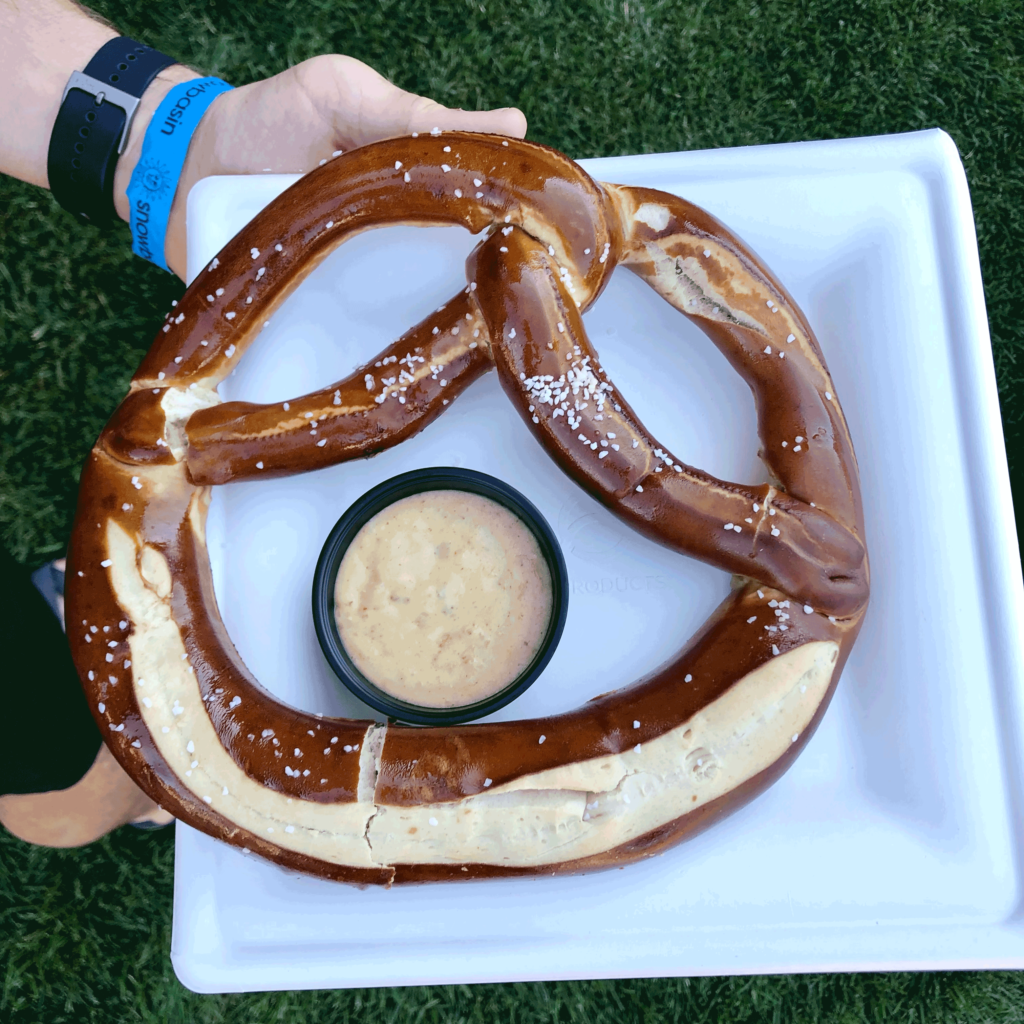 The food options are spread across three stations: Grill, Slopeside Dining A, and Slopeside Dining B. Checking the menu ahead of time will help you plan out which station to stop at. 
I couldn't resist the Bavarian Giant Pretzel, and YES, I did eat it all by myself.
While traditional German food culture isn't exactly vegan, it would be great if they offered some vegan options for the 2022 season! Vegan brats or burgers with the same fixins.
Moving onto the 21+ fun. 
First on the beer list is Masskrugstemmen – a traditional stein holding competition. Luckily for me, I only need to type that name and not say it!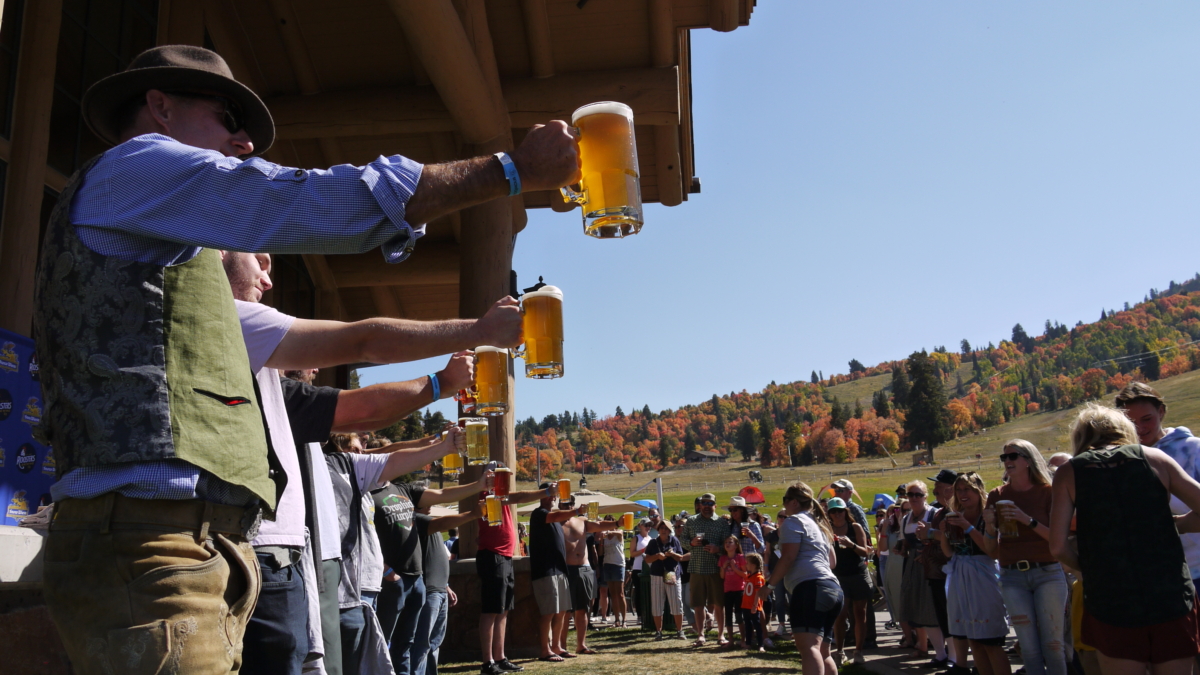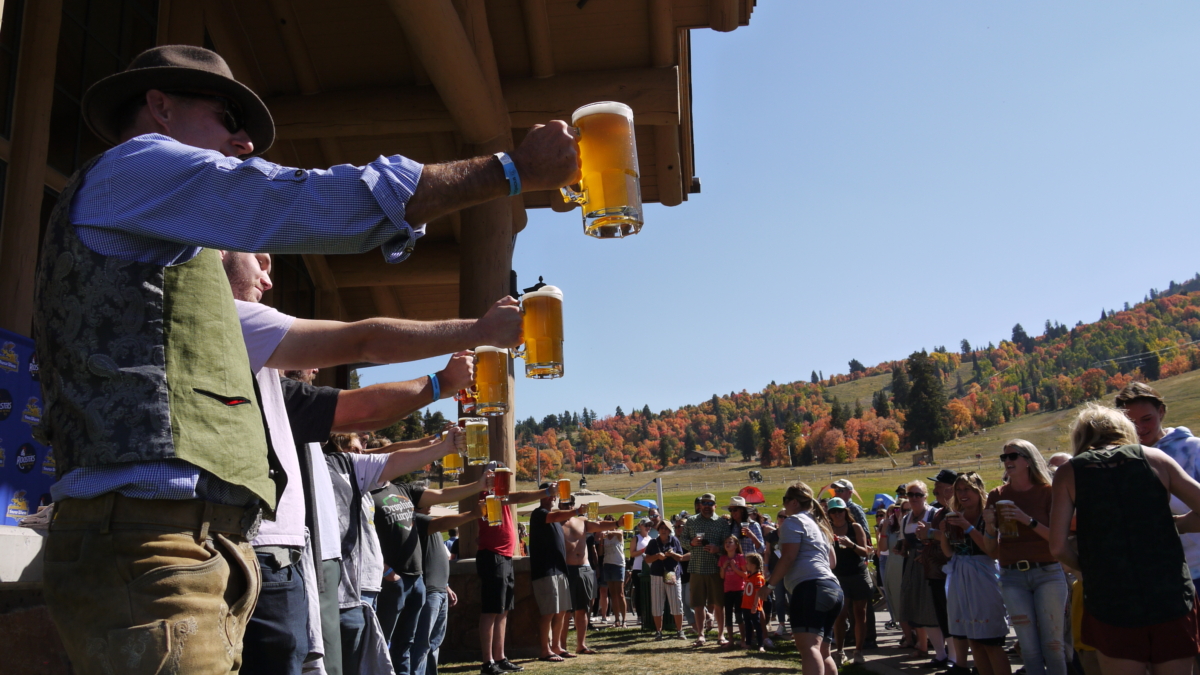 The longest participant standing wins a free lift ticket! And if a female outlasts a male contestant, she wins two lift tickets! Come on ladies, where you at! 
While I opted out of participating in this event, I got some great shots of the action and enjoyed cheering on the contestants. 
For those who want to test their coordination, a round of Hammerschlagen always gets the laughs rolling. Free with a waiver, you can challenge your friends to be the first to drive a nail into a huge tree stump. It goes like something like this: 
Toss & flip the hammer

Catch the hammer 

Attempt to drive the nail 

Repeat! 
There's cornhole, too!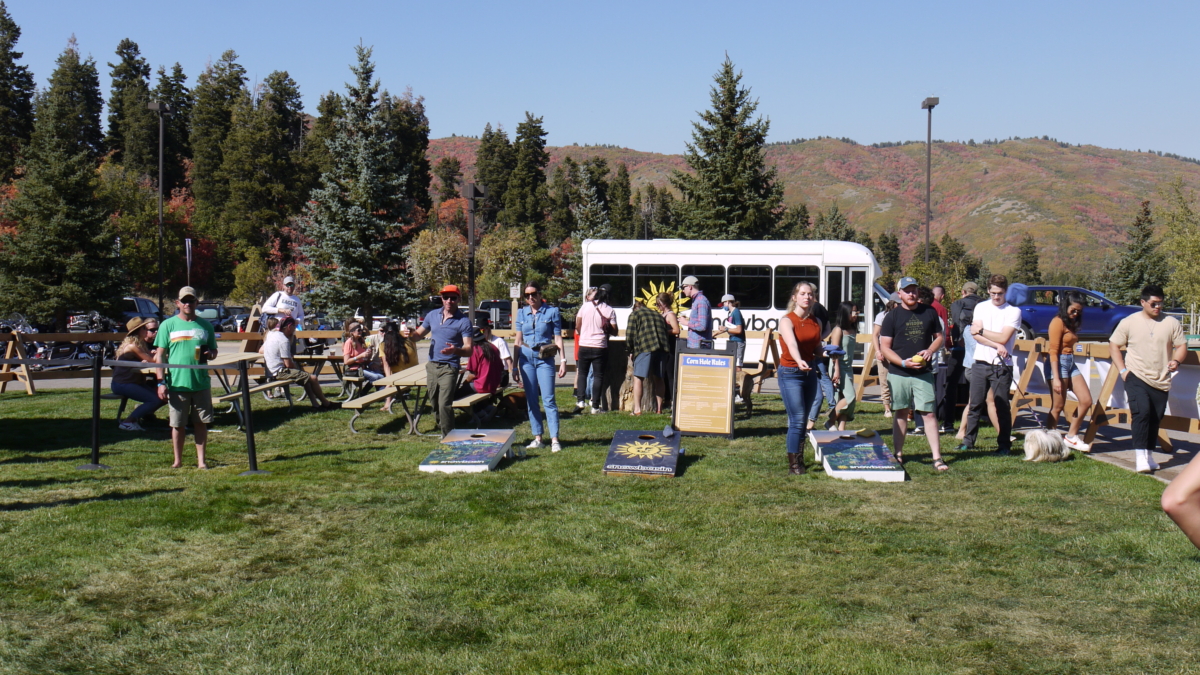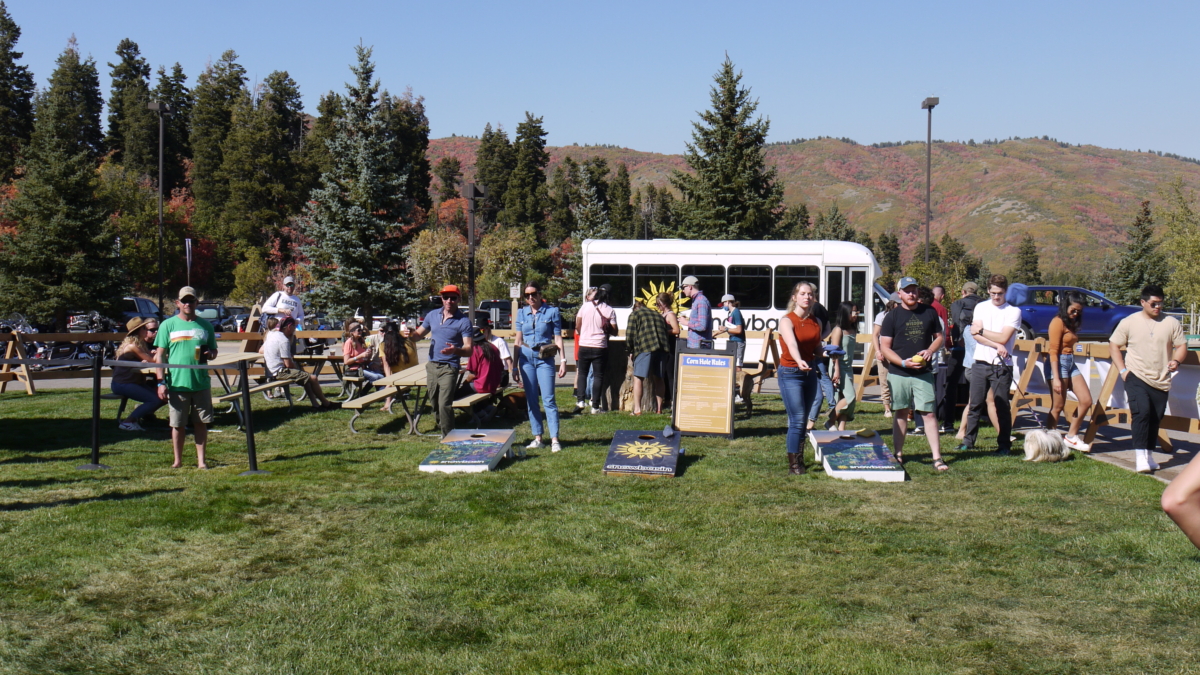 And for those who just want to sit back and sip, you'll find multiple beer stations with a variety of German and fall-themed beers. 
Don't miss out on your collectible 24oz stein – refillable all day long. Just make sure you have a designated driver!
The Background Tunes
Whether you came for the music or for the events, Snowbasin lined up 2 bands per day for all four events in the series.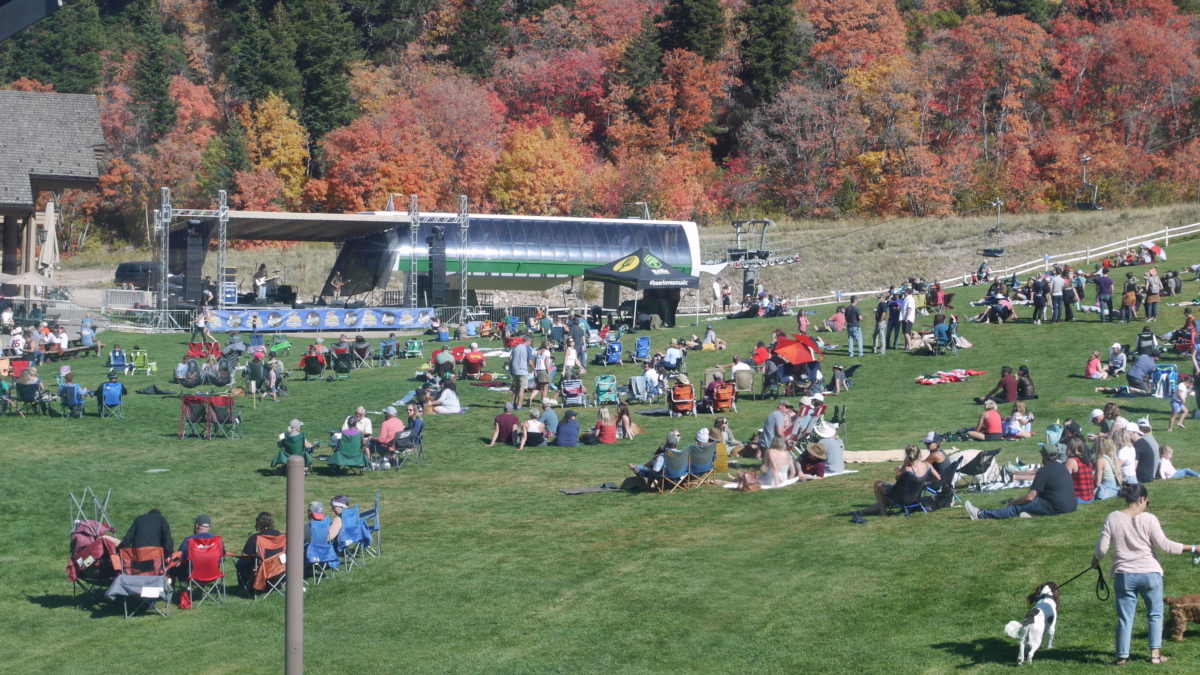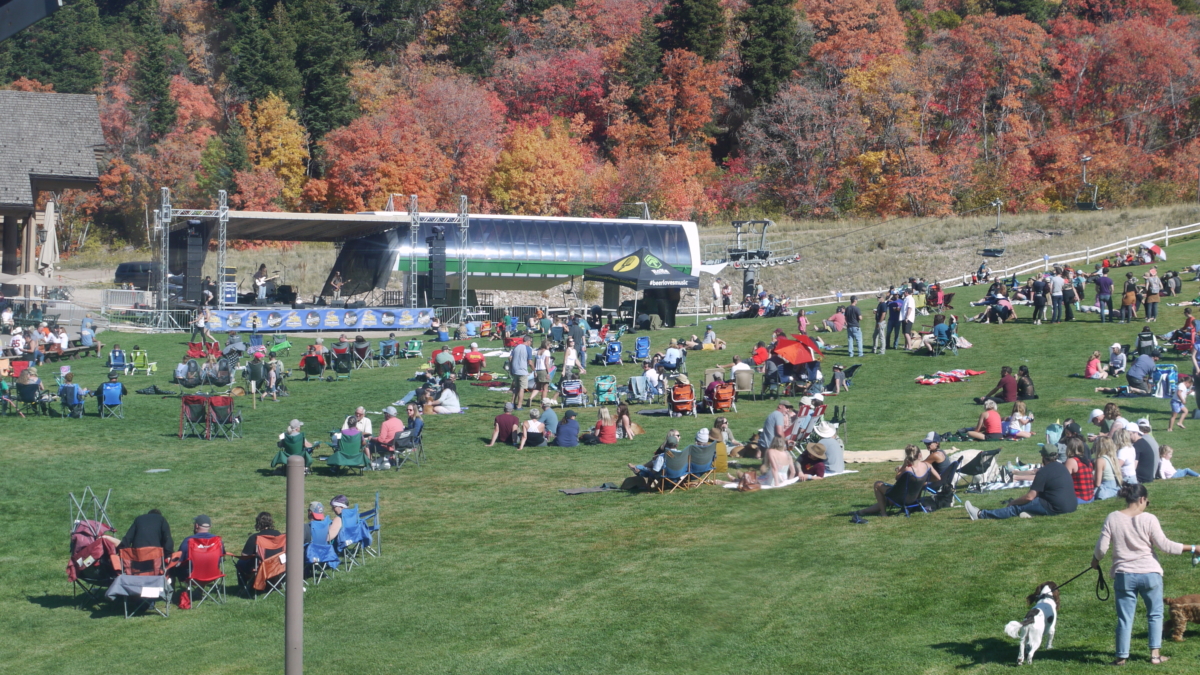 With the first band at 12pm and the second band around 3pm, there's no shortage of live music to keep spirits high. 
From traditional German music to rock and roll, there's a little something for everyone!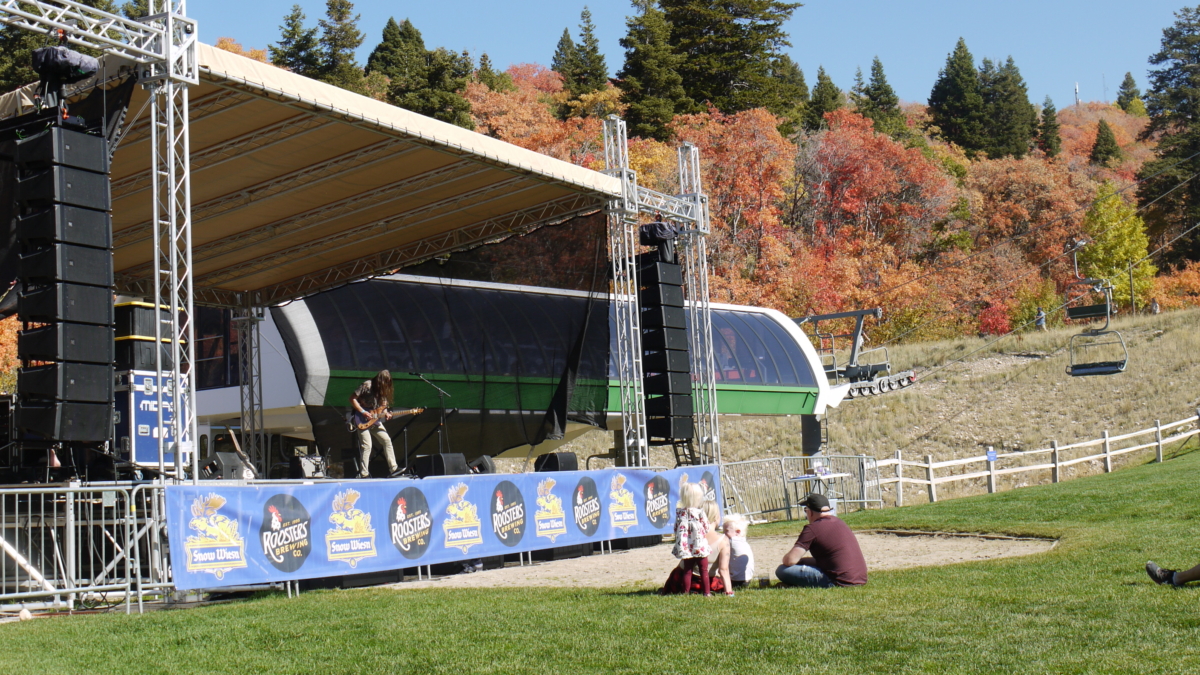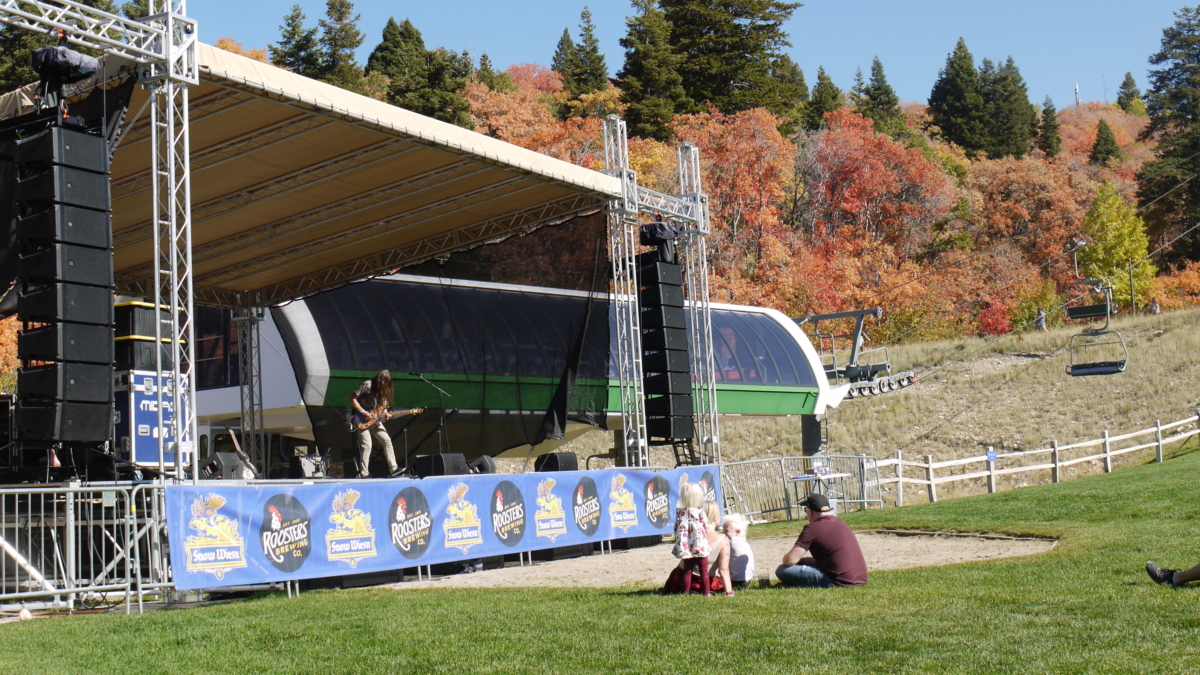 The 2021 series featured:
September 12: Salzburger Echo & Badfeather

September 19: Freddie Schnicklfritz Band & Mothers of Mayhem

September 26: Park City Polka Players & Eric Heideman

October 3: Salzburger Echo & Tony Holiday
Compass Rose Lodge Accommodation Review
The Location
Nestled in the adorable farm town of Huntsville, Utah, The Compass Rose Lodge is a premium lodging option less than 15 minutes away from Snowbasin. 
The History
Established in 2018, The Compass Rose Lodge is full of antiques, collectibles, historical ski equipment, and more.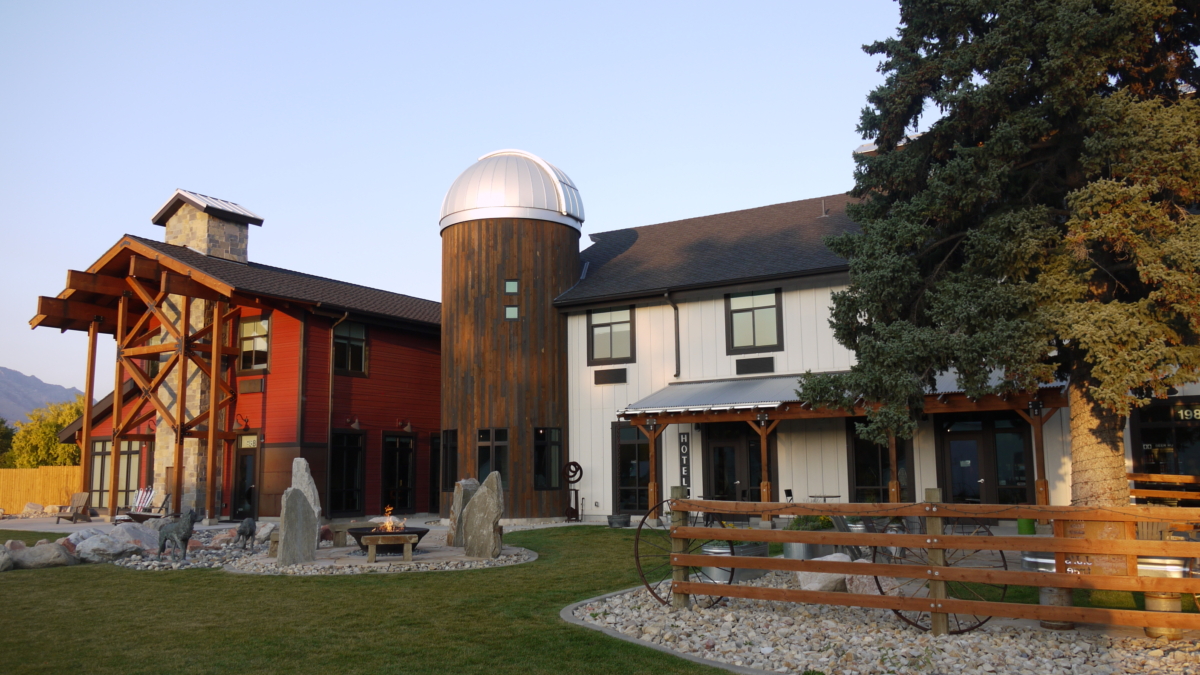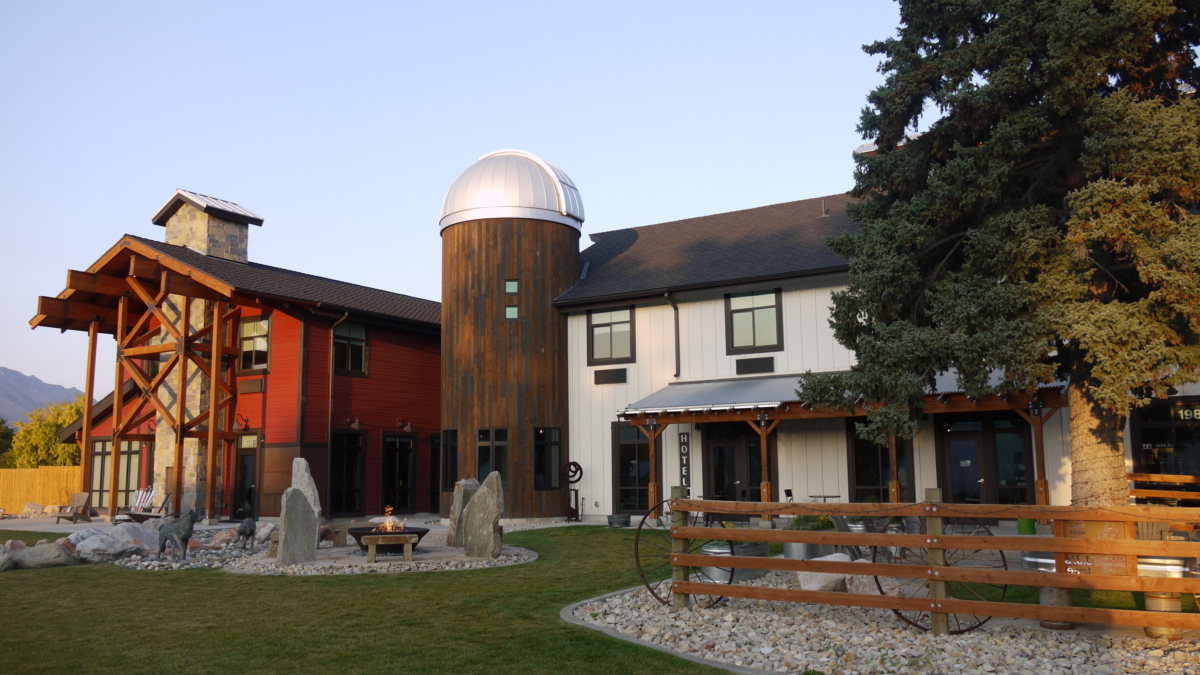 If you get a chance to meet owner Jeff Hyde, ask for a quick tour. He is incredibly welcoming and is an incredible source of information about the area and history included in his lodge. 
The Feel
The lodge is extra cozy and inviting. From the warm propane fire pit outside to warm you on a cool night to the range of unique lighting fixtures giving off warm reading light to the cute First Lift Coffee shop off the side of the main lobby, guests are made to feel right at home in this beautifully rustic space.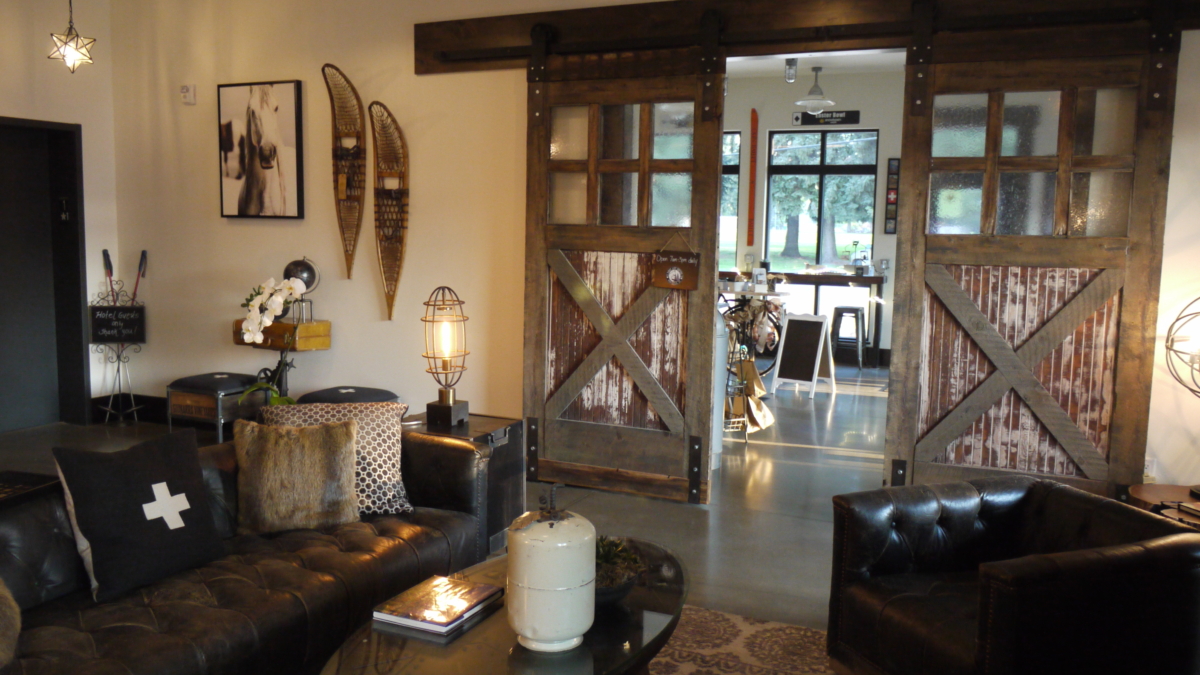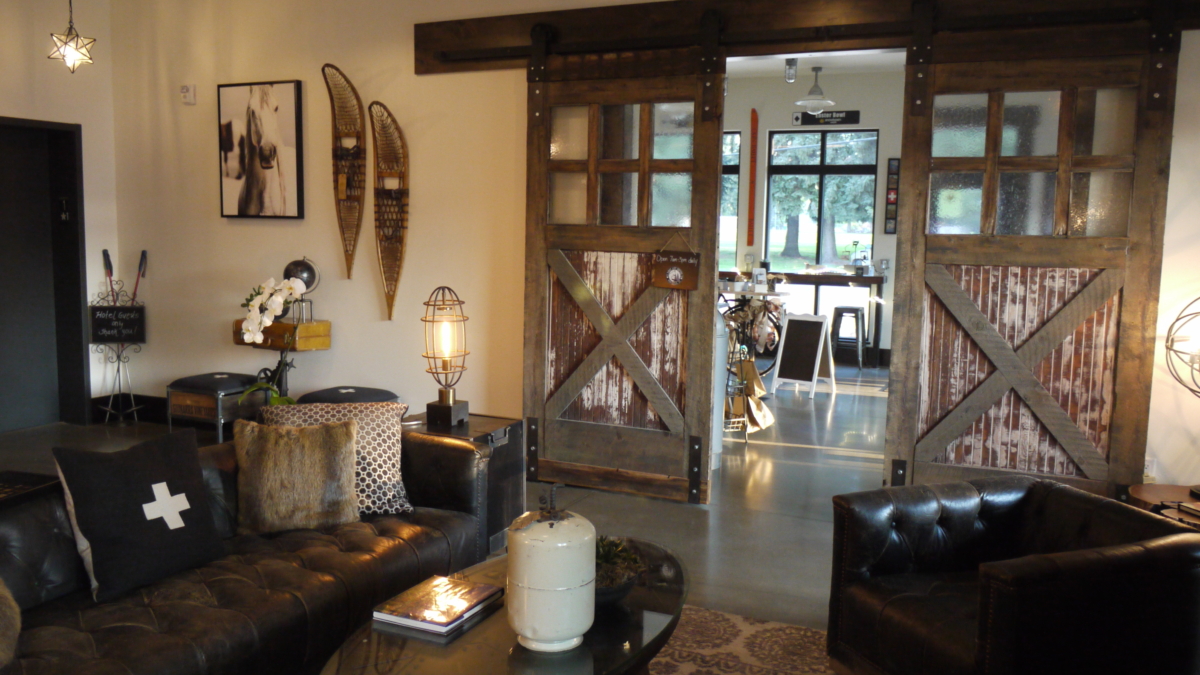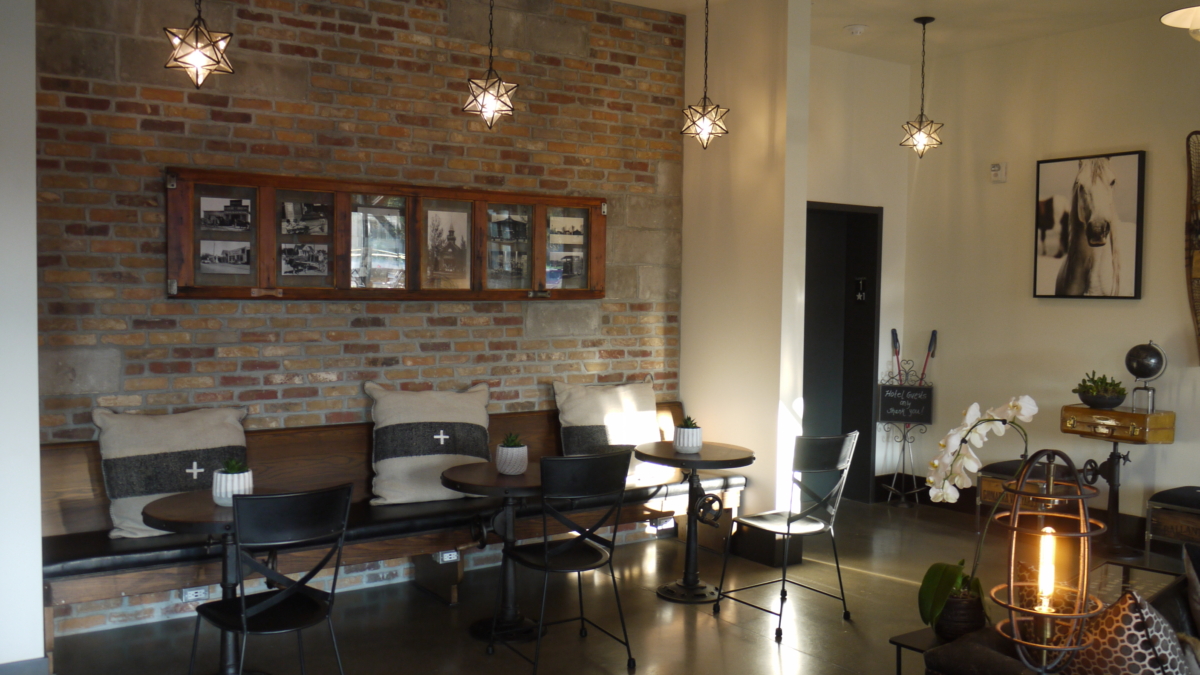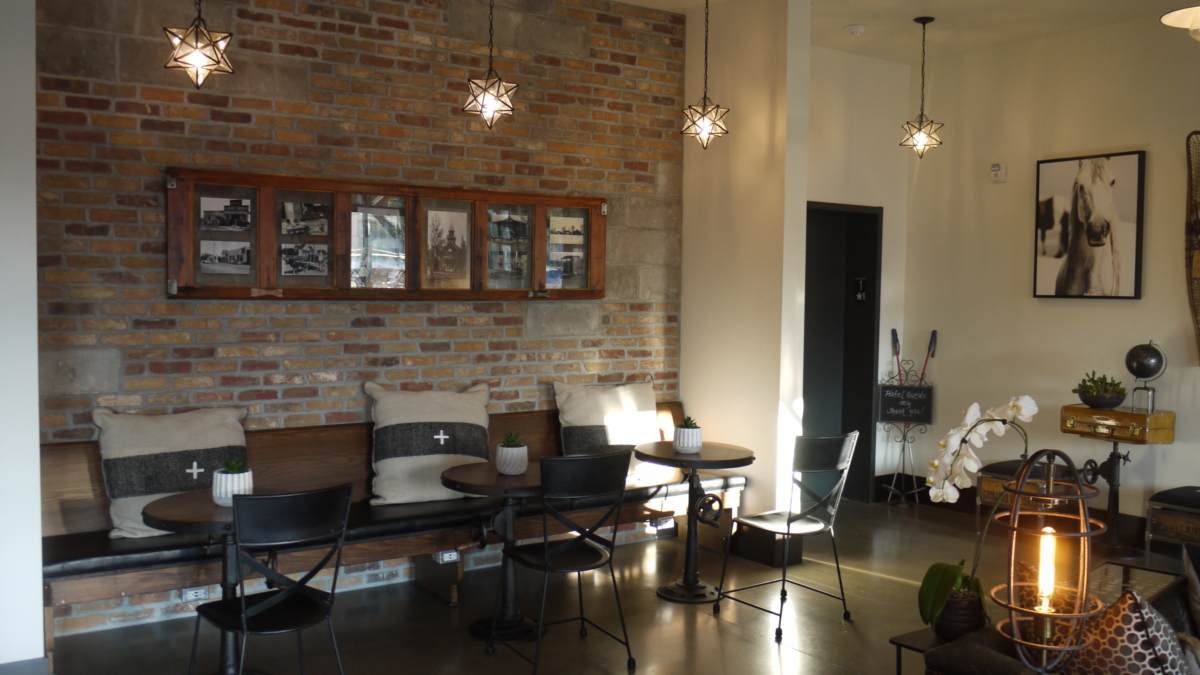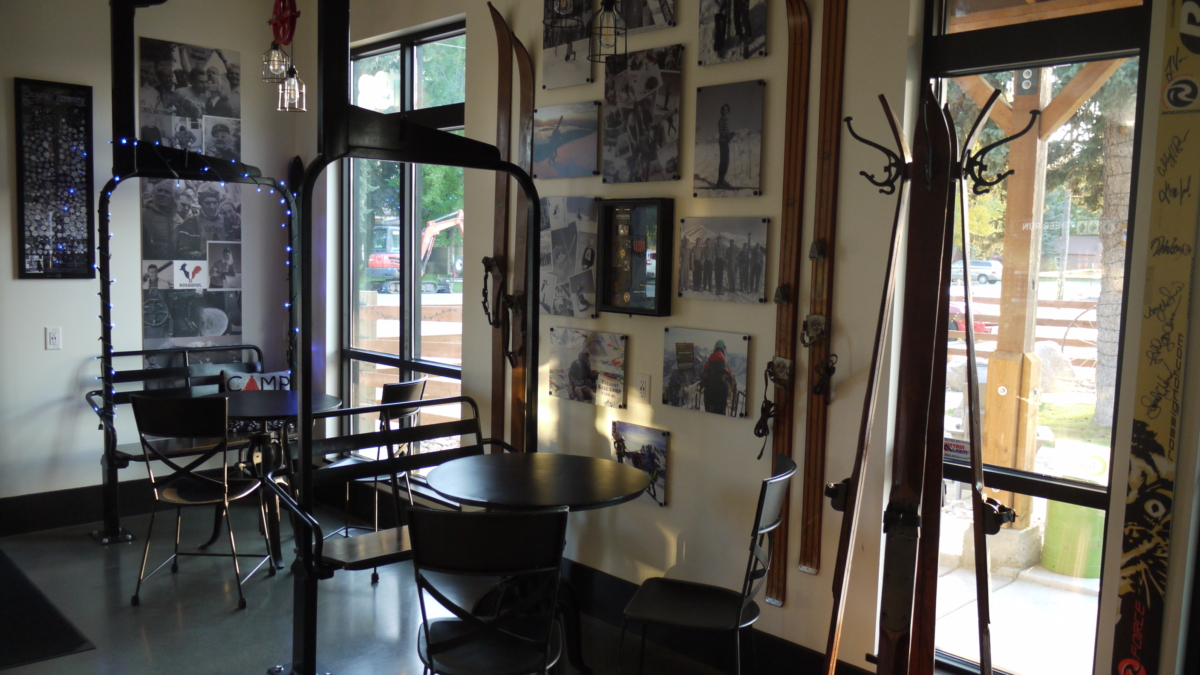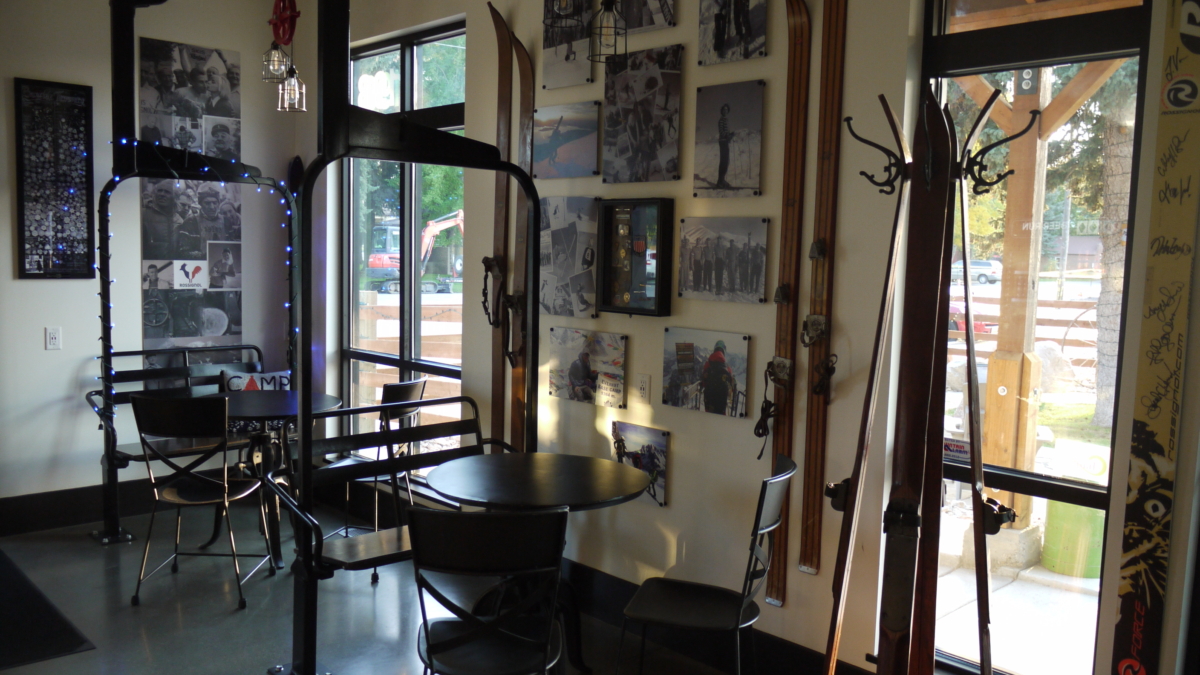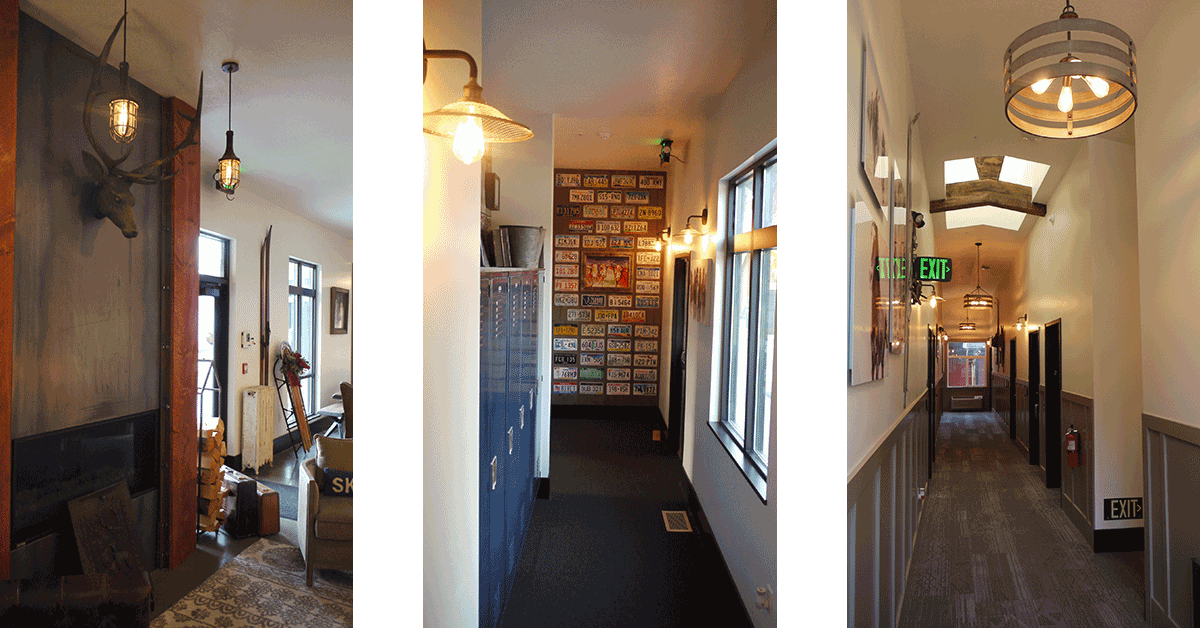 With seating and pillows abound, there's plenty of space to sit and chat, have a coffee, or check some email.
The Room
We were set up in a corner room with three large, lovely windows and a comfortable king bed. The decorations were a rustic and modern blend but perfectly muted. There's no cheesy wallpaper, aging bedspreads, or plastic tubs in these accommodations!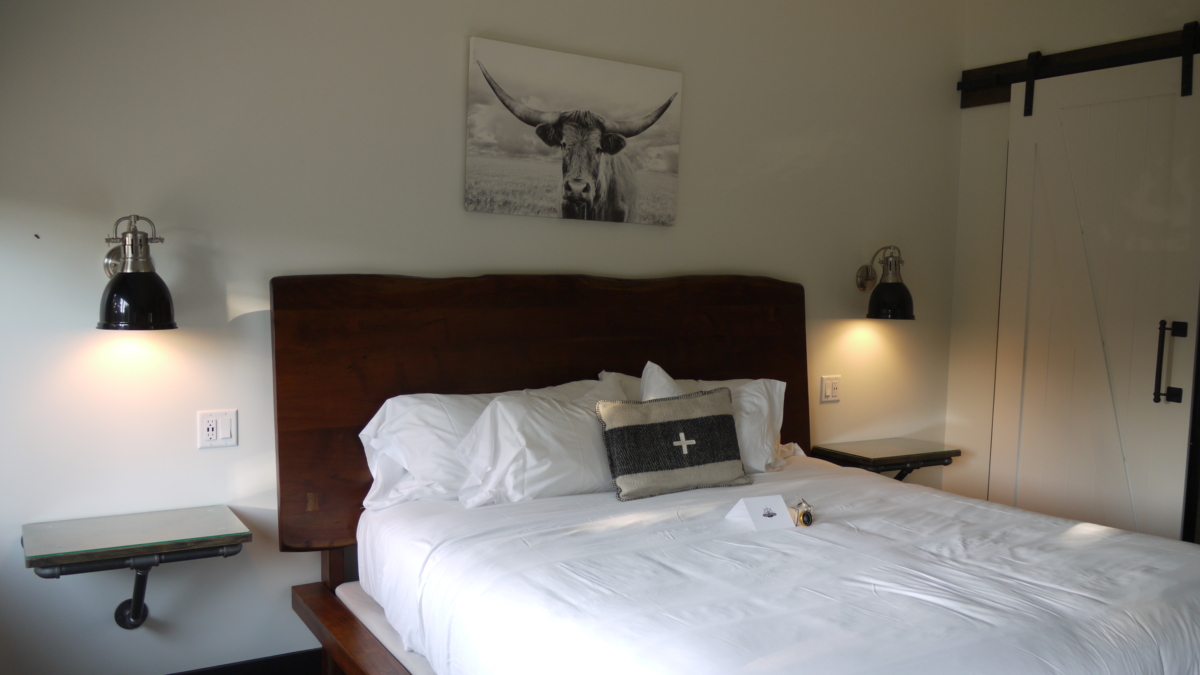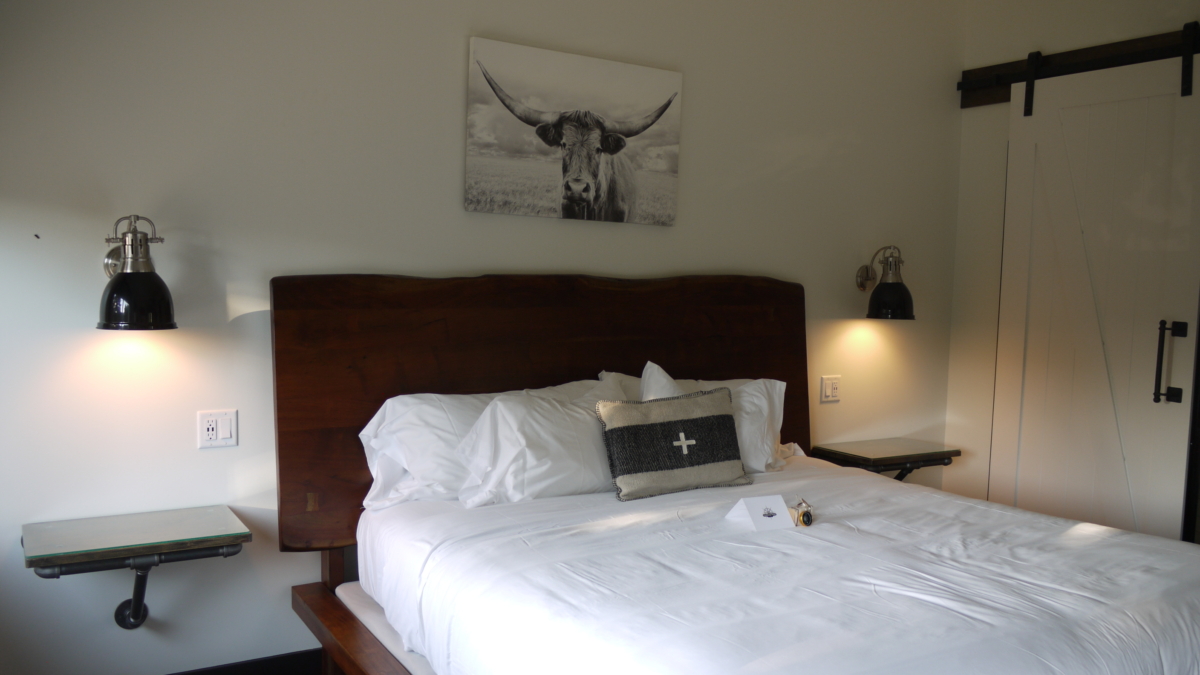 The bed had a little card, compass keepsake, and local truffle chocolates to munch on when we walked in.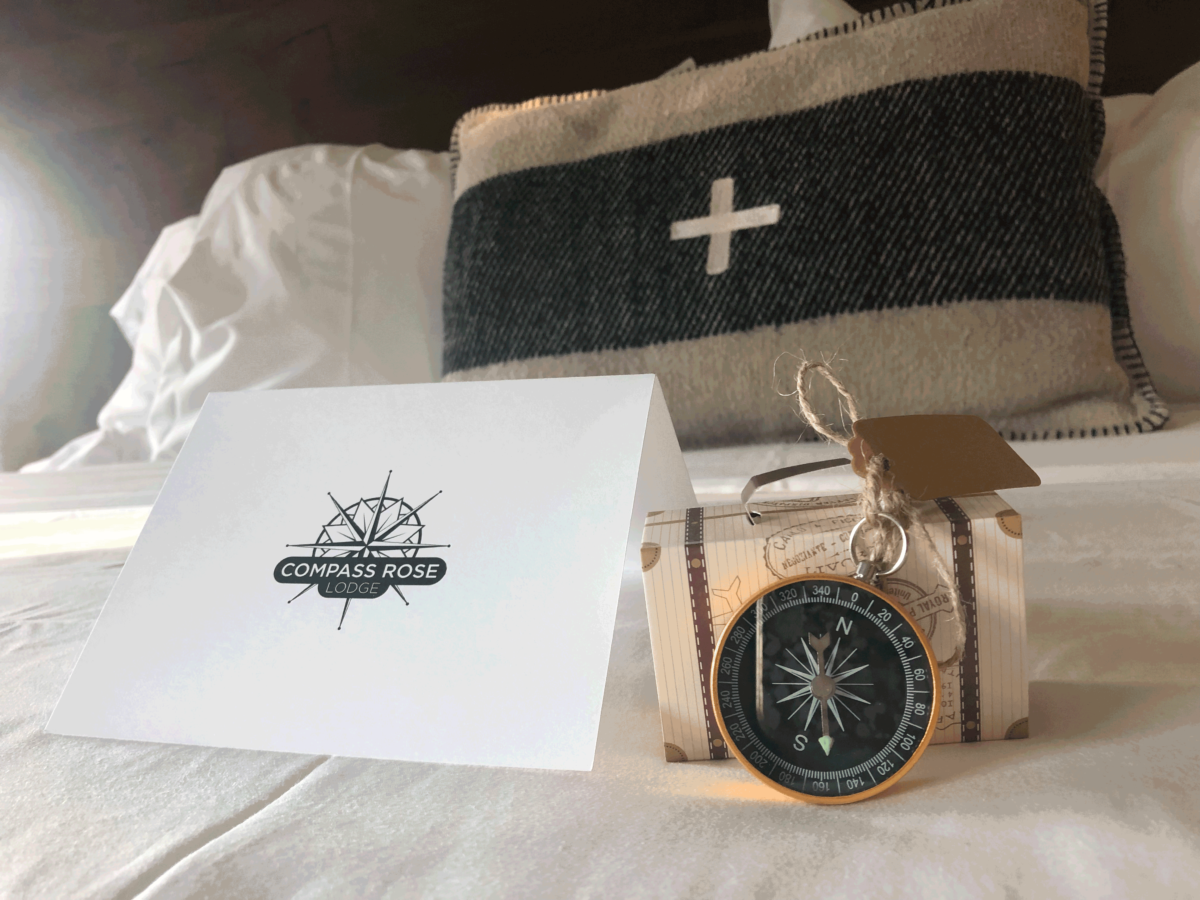 The bathroom was fully stocked with shampoo, conditioner, body wash as well as some other toiletries like q-tips and shower caps. 
The bed was cozy and not too soft, the shades did their job, and the AC was quiet. 
In the morning, we were greeted with a paper bag of breakfast items including Chobani greek yogurt, Belvita breakfast bars, and orange juice. 
The Activities 
Families can find S'mores kits for the kids in the coffee shop to roast on the fires outside and explore one of two authentic and beautifully decorated tipi huts in front of the lodge.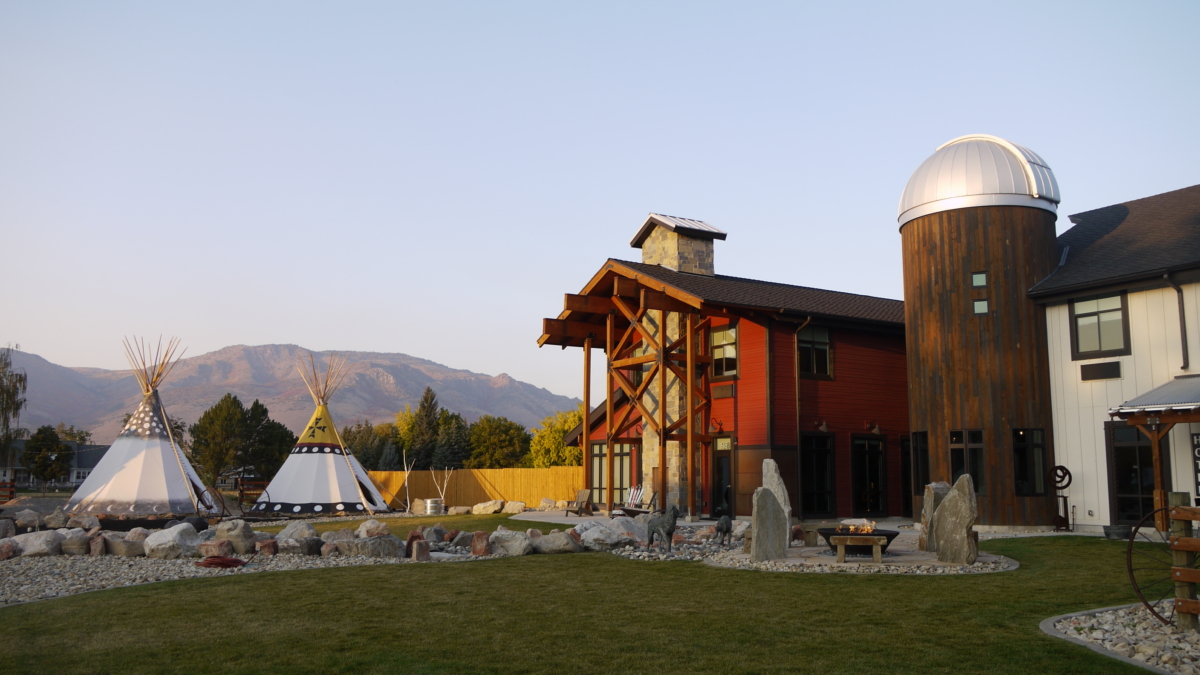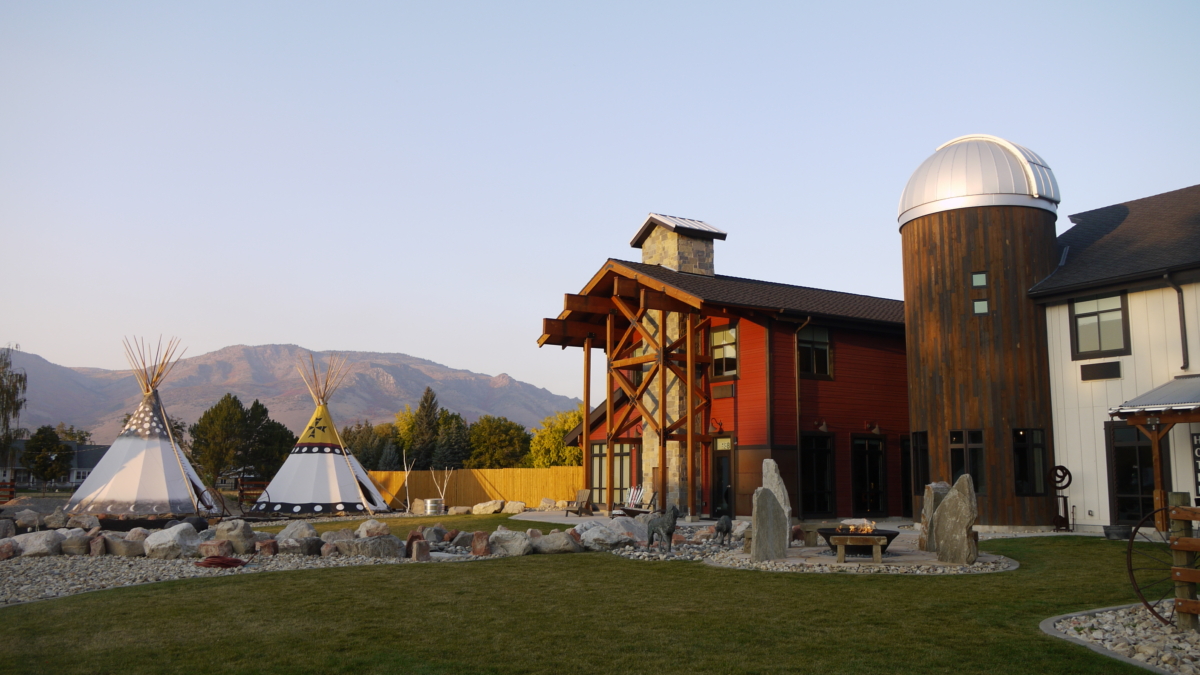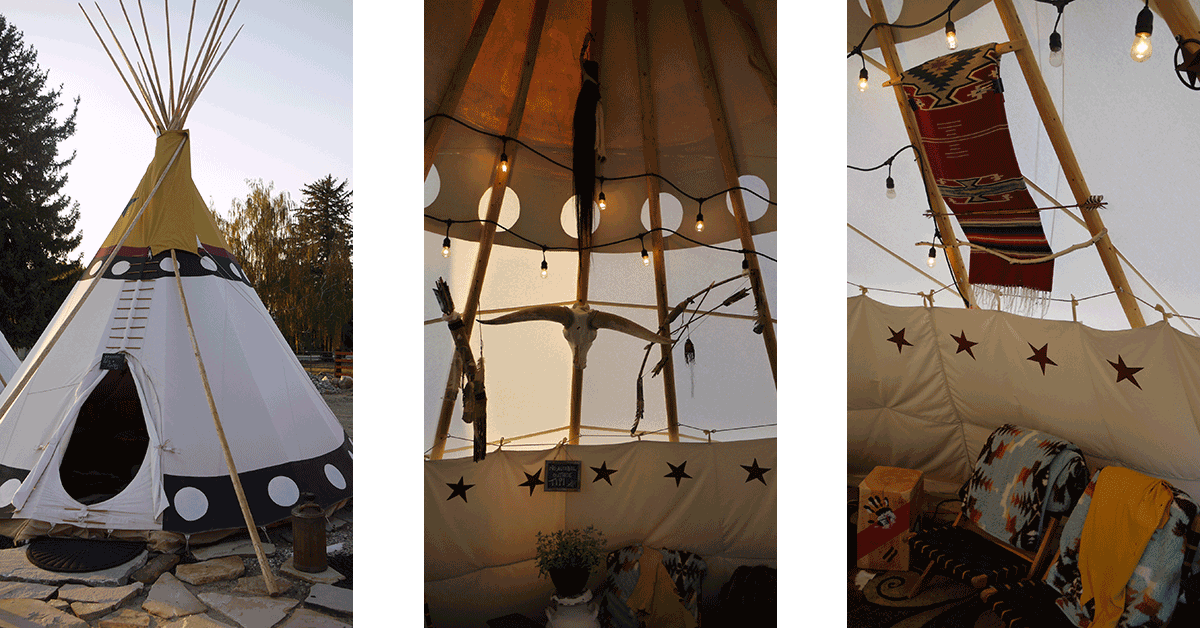 The real treat is the custom-built Halo Observatory tour and star walk. Our tour guide, Scott, was an absolute delight to be with for the evening. He truly loves his job and knows his stuff – it shows! 
On our starry evening, we were able to see one shooting star, plenty of constellations, the milky way, Jupiter, Jupiter's stripes, three of Jupiter's moons, and Saturn's rings! What a night!
The large computer-operated telescope up in the silo doesn't show any real-time views as it is a picture telescope, but seeing the device and dome in operation is a cool experience nonetheless. You do get to see a series of photos taken by the telescope, though!
The Rooming Options
With 15 beautiful rooms ranging from king to queen to double queen bunk setups, there's an option for the whole family! Rooms start around $200 depending on seasonality.