Purity Vodka - Drink of the Week
Distilled an incredible 34 times, Purity Vodka is billed as "the world's most award-winning ultra-premium vodka." A small batch Swedish elixir that is so pure, by the time it's finished with distillation only 10% of the original liquid makes it out alive. This is what they call "the heart of the heart." An intensive process that renders filtration completely unnecessary – and delivers an end product that exits the still at a whopping 192 proof (before being cut down with mineral water). To say Purity Vodka isn't your average neutral spirit would be an understatement!
Among other accolades, recently Purity has been racking -up awards the world-over including: 
Masters' Awards in the Super – Premium,  Smooth and Micro Distillery categories, and received a Gold Medal in the Organic category at the 2013 Vodka Masters.
2013

 

Asian Spirits Masters 

 

"Best Vodka and Overall Spirit

."
Masters Medal in the Vodka category at the 2013 Travel Retail Masters Awards.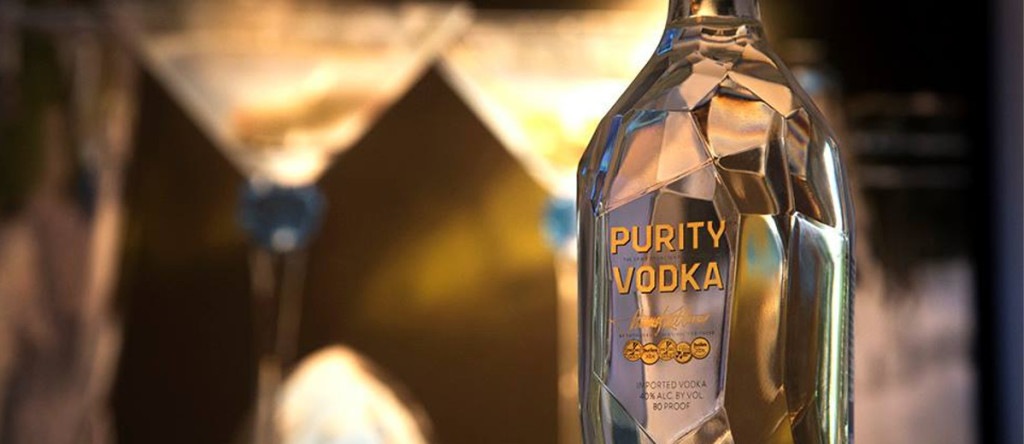 Production: Utilizing a hand-made copper (and gold) pot still Master Blender Thomas Kuuttanen uses a mixture of grains (organic winter wheat and malted barley) as the base formula. Throughout distillation Thomas is able to tweak the distillate as it flows through impressive twin eight-story towers, where he can make minor adjustments to a degree that would boggle your mind. In fact, you know what, the distillation process that's utilized to bring Purity Vodka to life is more of a visual demonstration if you ask me. Finding the words to take you though the entire process would be like describing a roller-coaster ride to you instead of just letting you ride it yourself. While I could continue to babble on, I'll do you one better! Check out the embedded video below – where you can get an up-close look at the production of Purity Vodka from start to finish.
Any further questions? I'm guessing no… and neither do we. That's why when Purity enlisted our services to taste and review their vodka we jumped at the opportunity. With all the hype surrounding this brand we focused and tried to remain without expectations at the tasting table, but with a name like "Purity" and a distillation process that's 30-times more impressive than most vodkas on the market I have to say we were more than a little pumped to begin pouring. And once we did, here's what we discovered…
Proof: 80 (40% ABV)
Age: Un-aged
Appearance: Crystal Clear
Nose: Spice, grass, subtle sweetness
Flavors: Citrus, grains, earthy tones
Price: $44.00 USD (750ml.)
Scoring an 8.8 out of 10, Purity is no ordinary vodka. Expectations of a completely neutral or "Pure" spirit should be thrown out the window before taking a sip. In fact, Purity is more than just vodka… we found it to be a complex and intriguing drink when tasted neat. While the initial sip begins rather sweet, overall it has a nicely balanced profile that comes over the palate with a slightly noticeable oiliness but quickly leans toward grainy/grassy flavors with even a tinge of citrus to round it out. Throughout tasting our panel used the description "Earthy" quite a few times and I think that is dead on!
Beyond Purity's sip-able qualities it also make for a fine mixer. Though you should expect that your favorite cocktails will have a little more character than usual when mixing with Purity Vodka. Even a classic dirty martini had our tasting panel raising an eyebrow before swallowing, computing and then heading back for more. Overall, we love this take on vodka. Some may call its distillation overly complicated or unnecessary, after sipping and mixing it we'd just like to call it delicious – in an unexpected way!
MIX IT UP… "Swedish Kiss"
Ingredients: 2 oz Purity Vodka, ¾ oz white crème de cacao, 1/2 oz water.

Directions: Add all ingredients to a mixing glass and stir until ice cold. Dispense one inch of foam* into bottom of coupe then strain liquid into a chilled coupe, garnish with a strawberry.