Without a doubt the current headphone market is a multi-billion dollar industry packed with unlimited options for the everyday consumer. Phaz has entered the scene and brings with it a feature that sets it apart from other headphone brands with their patented "charge while you listen technology."  Phāz music is based out of Hollywood, California and has made it their mission to bridge the gap between the need for great audio quality wile sustaining battery life on mobile devices.
As an 'ear bud only' user myself, and an avid music streamer from my phone, I was anxious to give the p2 headphones by phāz a try. Here's a quick overview brought to you by the people at phāz:
Key Features:
Folding design for compact storage
Bass control 15DB boost
Charge phone with integrated battery
Integrated high definition amplifier
3.5 MM HD amp input
Interchangeable leatherette ear pads
phāz p2 headphone review breakdown
Design:
Weighing in at 10.7 oz the phāz p2 headphones are surprisingly lightweight considering they're packing a large capacity Li-Ion battery that can boost your device's battery by up to 70%. You can thank the carbon fiber three part frame and breathable, over-the-ear, leatherette ear cushions for all day comfort.
During one testing session began charging my phone at 37% and it was up to 58% after 50 minutes all while streaming music and a 5 minute phone call. The extra cord is noticeable while you're charging but worth it when you lifeline's battery is at stake. You are also unable to use the HD amplifier or the bass boost while charging your device but we didn't think that was a big deal overall.
The adjustable headband allows you to fit these headphones to your specific head size. I didn't need to extend them at all so if you have a smaller than average head, these might be too bulky for you. They look sleek and stylish; we went with the black on black colorway but the interchangeable ear pads (sold separately) come in black, pink, orange, green and purple for those with a flashy side. Need to take them on the go? No problem. Simply fold them up and toss them in the convenient neoprene carrying case.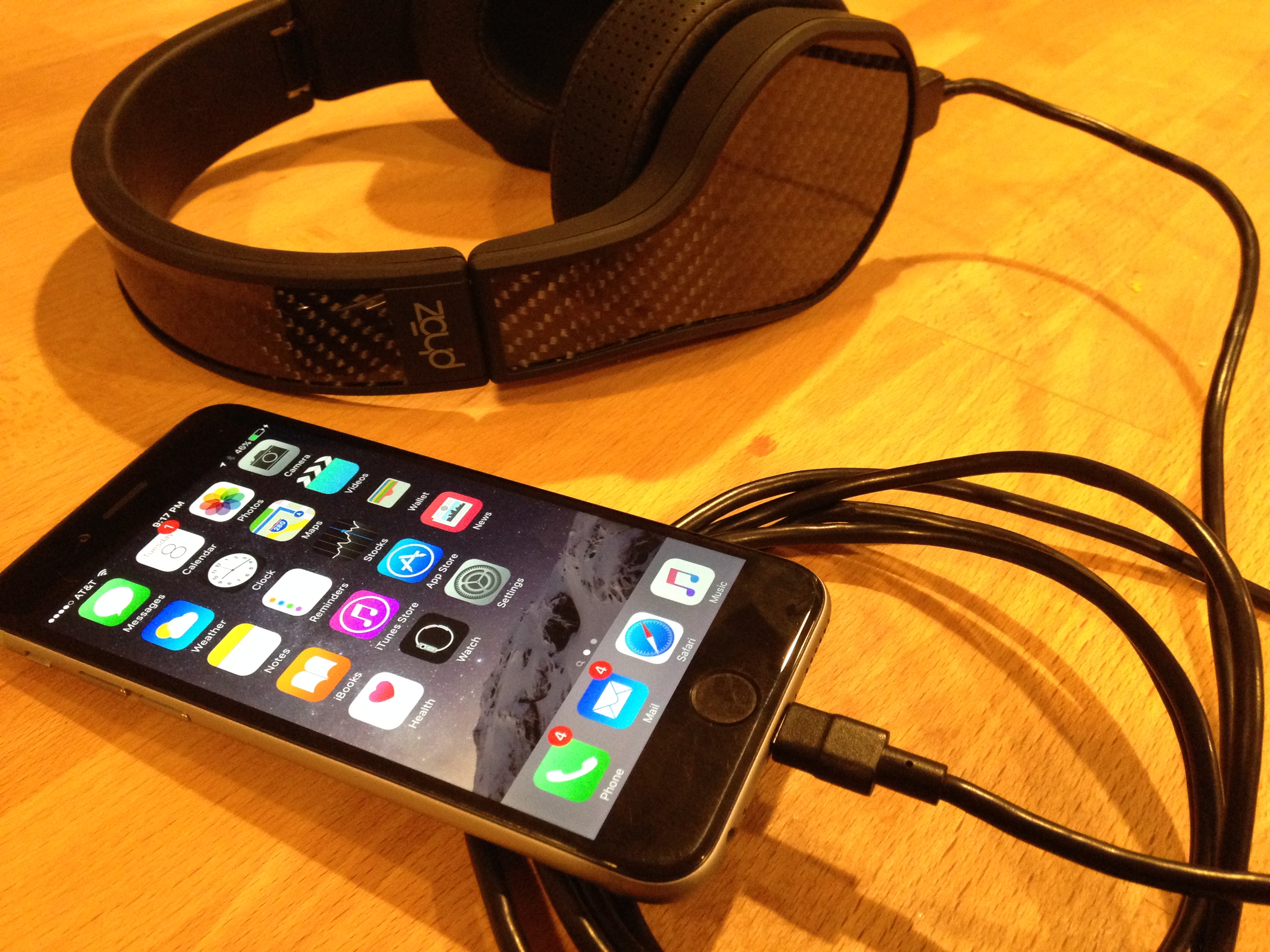 Technology:

Aside from providing you with device charging capabilities, the phāz p2 also includes a powerful built-in HD amplifier for quality acoustics. Like a little more boom in your bass? Push the round, amber backlit button behind the left ear for an added 15db bass impact without any distortion. However, this feature only works when the amplifier is powered on. Audio operation for Apple devices (sorry Android owners) is possible with volume control toggle. Press the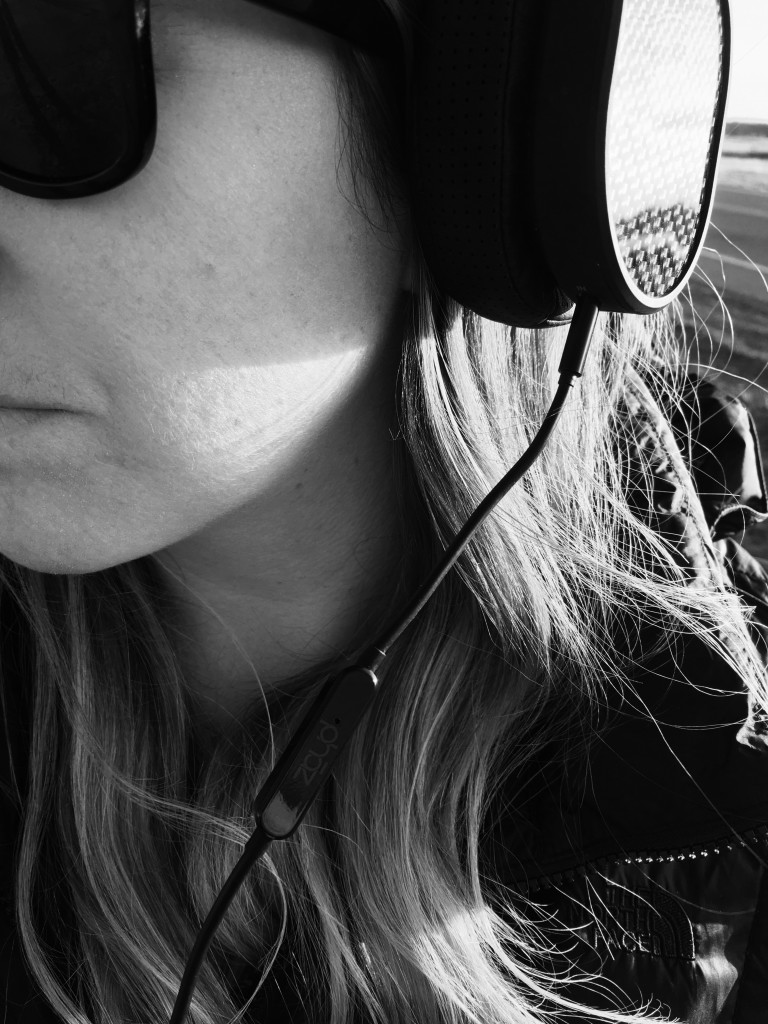 center button once to answer a call or hold it for 2 seconds to ignore it. While listening to music, the center button can skip tracks when you push is quickly twice. Volume is controlled using the buttons on either side of the center button. The p2 also offers a second audio jack for you to easily share you favorite jam with a friend with the same high quality audio.
Audio Quality:
The quality of sound coming from these headphones is really great. Going from exclusively using ear buds to a full sized over-the-ear set like the p2, I was really impressed. I could use them to listen to my music while in the same room as a someone watching TV, talking on the phone or making dinner without needing the volume jacked up to block out all that ambient noise. However, I was told by fellow BW contributors that you could hear certain levels of music coming from my headphones. While testing out the charging function, there was zero distortion or weakness of quality in the audio.
"Whether you're listening to a classical piano piece or today's hip hop, these headphones were engineered for the audio performance the artist intended you to hear."  -Roger Shively R&D – JJR Acoustics
Value:
For $199.99 these headphones would be an investment but do not disappoint and for $50 more you can upgrade to the wireless version and truly have it all. A pair of headphones that charge your phone and delivery high quality audio is hard to beat.
Buy Now: $199.99 or to learn more, go to: Phazmusic.com
phāz p2 Headphones - Tech Review
The phāz p2 headphones provide a high quality audio experience with the added convenience of simultaneously charging your device.
The good:
They charge your phone!
Folds up nicely into carrying case for easy storage
Incredible sound
The not so good:
You'll pay extra for the phone charging capability