PennyPacker Bourbon - Drink of the Week
First introduced to the United Stated in May of 2013, PennyPacker Bourbon was initially developed back in the 70s specifically as an export brand (not sold in the US market). PennyPacker's packaging was designed to embody everything American; including an american flag motif and a portrait of Abe Lincoln. This imagery sold well overseas! In fact, PennyPacker was the number one selling Bourbon in the European market in the 70s and 80s. Back in those days Red White and Blue equaled SALES! And to a large degree still does, though some might choose to agree to disagree on that matter.
Distilled from 70% corn PennyPacker is said to have a subtle sweetness with a light finish, which makes it ideal for sipping or mixing in cocktails.
Recently we were given an opportunity to sip and mix this patriotic label ourselves. The reason we choose this specific brand over a Jim Beam, Bacardi or Grey Goose (you know, the big dogs) is because this spirit is unique, new (to us) and… well, at the end of the day it's whiskey… and we love ourselves some good bourbon whiskey! We could easily review the bigger labels every week, but it's nice to take time to appreciate the small guys too!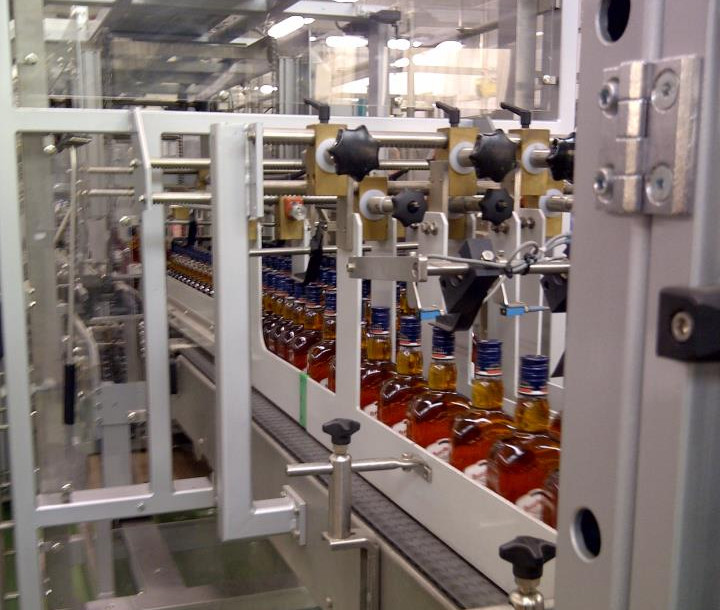 Distillation Process: Three types of grain are used in the distilling process: maize (corn), rye, and barley with Maize making up 70% (above average) of the product.  PennyPacker is produced according to the continuous method of distillation, which guarantees PennyPacker's invariable character and consistently high quality.  The end product is said to be a full-bodied, yet mild straight bourbon whiskey with a slight hint of vanilla and caramel. 
Accolades: PennyPacker recently received a score of 91 Points from The Tasting Panel Magazine.  And Jim Murray (of the Whiskey Bible) said PennyPacker is "seriously well made bourbon with a big small-grain presence and decent age" and gave it 87 points himself.
PennyPacker Bourbon Review

Proof: 80 (40% ABV)
Age: Up to 3 years
Appearance: Light golden amber
Nose: Vanilla, caramel and rubbing alcohol
Flavors: Vanilla, wood and caramel
Price: $21.99 USD (750ml.)
Scoring a respectable 8.1 out of 10, our tasting panel was pleasantly surprised with the light and sip-able profile of this rather young bourbon. While it goes down easy, we didn't necessarily find anything about PennyPacker that really knocked our socks off. Being only 3 years old we found that this bourbon lacks a bit of maturity and some complexities that you'd expect in a good sippin' whiskey. And that's not really a bad thing, because while the marketing people would love both the neat whiskey drinker and fans of bourbon cocktails to enjoy their brand it's rarely a combination distillers achieve. What PennyPacker does right is give you a very drinkable whiskey at a price anyone can afford. Throughout our tasting session we found this bourbon to be best serve mixed and in some cases with a touch of water. Overall, it's affordable and mixes well – making it great for a regular go-to whiskey cocktail or for serving to company.
MIX IT UP… "Cranberry Cooler"
Ingredients: 1½ parts PennyPacker Bourbon, 1 tablespoon cranberry jam, 1 tablespoon maple syrup, 1 drop vanilla extract,
3 parts cranberry juice, Splash club soda, Fresh cranberries for garnish.
Directions: Add the PennyPacker Bourbon, cranberry jam, maple syrup, vanilla extract, and cranberry juice to a shaker. Add ice. Shake vigorously. Strain over ice and add a splash of soda. Garnish with cranberries.