There's nothing like the start of the summer; with warm weather comes a need to get outdoors and be more sociable than the winter months had us, and all are encouraged to live it up. And as with any social activity, an updated soundtrack is needed. Fortunately June saw a good share of new releases, most notably from the likes of DJ Khaled and Lorde, and fan favorites like SZA, who stole the show from Katy Perry's Witness and Taylor Swift's revenge Spotify release on June 9th by having the best release that day.
It's a tall order to keep an eye on of all the new tracks Spotify puts forth in a month, but as always we're up for the challenge by keeping our ears and eyes glued on their New Music Friday playlist. Since we take music so seriously, we've complied a list of the month's best tracks AND put them in ranking order, but that part is just for fun. Follow along on our playlist Fresh New Music.
10. Sun Goes Down by Bruno Martini
Every summer needs an ambient track to take you from dusk to late late night, but the vibe has to be just right. So when Brazilian artist Bruno Martini dropped Sun Goes Down with Isadora on vocals, we knew had the right track for the job. Bruno is no stranger to monster hits (like last year's Hear Me Now") and with lines like I"'ll be with you in my paradise / And I need you 'til the sun goes down" it's sure to keep the party moving into the early hours.

---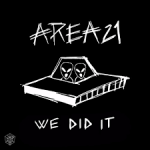 9. We Did It by AREA21

If the name AREA21 doesn't register as a household name just yet, it's no fault of your own, as the group is a project of DJ Martin Garrix and Maejor, that seems to be gaining steam with every new set of theirs at Ultra. We Did It is the go to track for victories and celebrating the good life, as it culminates with a staccato reiteration of the track name.

---
8. Turf by Aminé
Coming up in what appears to be rap's graduating class of 2017 with classmates like Khalid, Aminé has been making waves all year, now on a far wider scope than his native Portland, Oregon. Turf is the summer's 'summer in the city' track, equal parts Will Smith's nostalgia in Summertime, and mild existential crisis, stacked over tight raps. It will support and lift you up in whatever mood finds on a listen, but best for asking philosophical questions like "What's age?"

---
7. The Beautiful Game by RAC, St. Lucia
Just as every summer needs it's day at the beach / pool track, it also needs a track to lift you up when the temperature rises high enough that calls for a day inside with the AC blasting. The Beautiful Game is here for your day indoors, as dream team RAC and St. Lucia keep it lighthearted while keeping their synth game strong. Prepare to be transported to a great mood as fast as you can say "Ain't it such a beautiful game."

---
6. Dead Crush by alt-j
Arguably the best indie album to drop in June, alt-j's Relaxer gave us all sorts of vibes to pick from with it's varied selections in the album's just eight tracks. The star of the album remains to be the binary banger In Cold Blood, but the little track that could goes to Dead Crush, with it's hollowed out echoes and irresistible alt-j weirdness. The song's meaning is more literal than you might think, as the band shared "deadcrush is a word we made up to describe someone who is no longer alive that you fancy."

---
5. Creature Comforts by Arcade Fire
Anticipation can't be higher for Arcade Fire's forthcoming album, Everything Now, the band's first since 2013's Reflektor. At the present time there's two tracks, corresponding with two schools of thoughts, to get into the band's new music; Everything Now, or our personal favorite, Creature Comforts. While Everything Now gives disco from go, Creature Comfort has that all consuming take'em'-to-church feel, that's found of classic tracks like Black Mirror and Keep The Car Running off of Neon Bible.

---
4. Wavy by SZA
SZA's sophomore album, CTRL, is so stacked that we had a hard time choosing a favorite track from the June 9th release. Really you can't go wrong on any track, especially on popular tracks like Drew Barrymore and Love Galore. Our favorite was a super short track (1 minute and 16 seconds!) that's got summer breezy vibes written all over it. A perfect track to get a taste of what SZA is all about and leaving you wanting more.

---
3. I Love You So Much by DJ Khaled, Chance The Rapper
Few babies have enjoyed so much popularity at just eight months, as Asahd Khaled has since birth. Not only has he completely taken over his father's social media and graces the cover of Grateful, he is also the subject of the truly adorable I Love You So Much. If there ever was a hip hop track that you'd want to play for a toddler in the car – and we realize that doesn't happen often – this is the one.

---
2. Supercut by Lorde
While we are still enjoying the aftershocks of Green Light, Melodrama's no doubt equivalent to Royals, the album's release in June gave us a chance to see where Lorde's head been at lately. As is most often the case with Lorde, tracks like Supercut are brilliantly and simply put; here she is looking back at the best parts of a relationship in the form of a compilation of the best video clips, also known as "Supercut."

---
1. Wild Thoughts by DJ Khaled, Rihanna
When it comes to high definition gifs and paparazzi photos in swimming pools, Summer 2017 so far has belonged to Rihanna. So it's only fitting that one of the most popular songs of June has Rihanna as the shining star of the track. DJ Khaled's part is reduced to intros and more of production value, but no matter; the song practically comes with muggy weather and a pair of shorts it's so fitting for the summer.