Jim Beam Black just received one of the highest accolades a bourbon can aquire and has the family's history to thank for that. The name that started it all, Jacob Beam, sold his first barrel of "Old Jake Beam Sour Mash" whiskey 1795.  Always priding itself on continuing the family dynasty, the Jim Beam brand has seven generations under its belt. It also has over 200 years of legacy making the worlds finest and best-selling bourbon.  It was James Beauregard Beam – better know as Jim Beam to family and friends, that revived the brand back to life following prohibition. He rebuilt the distillery in Clermont in just 120 days to what is known today as The Jim Beam Distillery.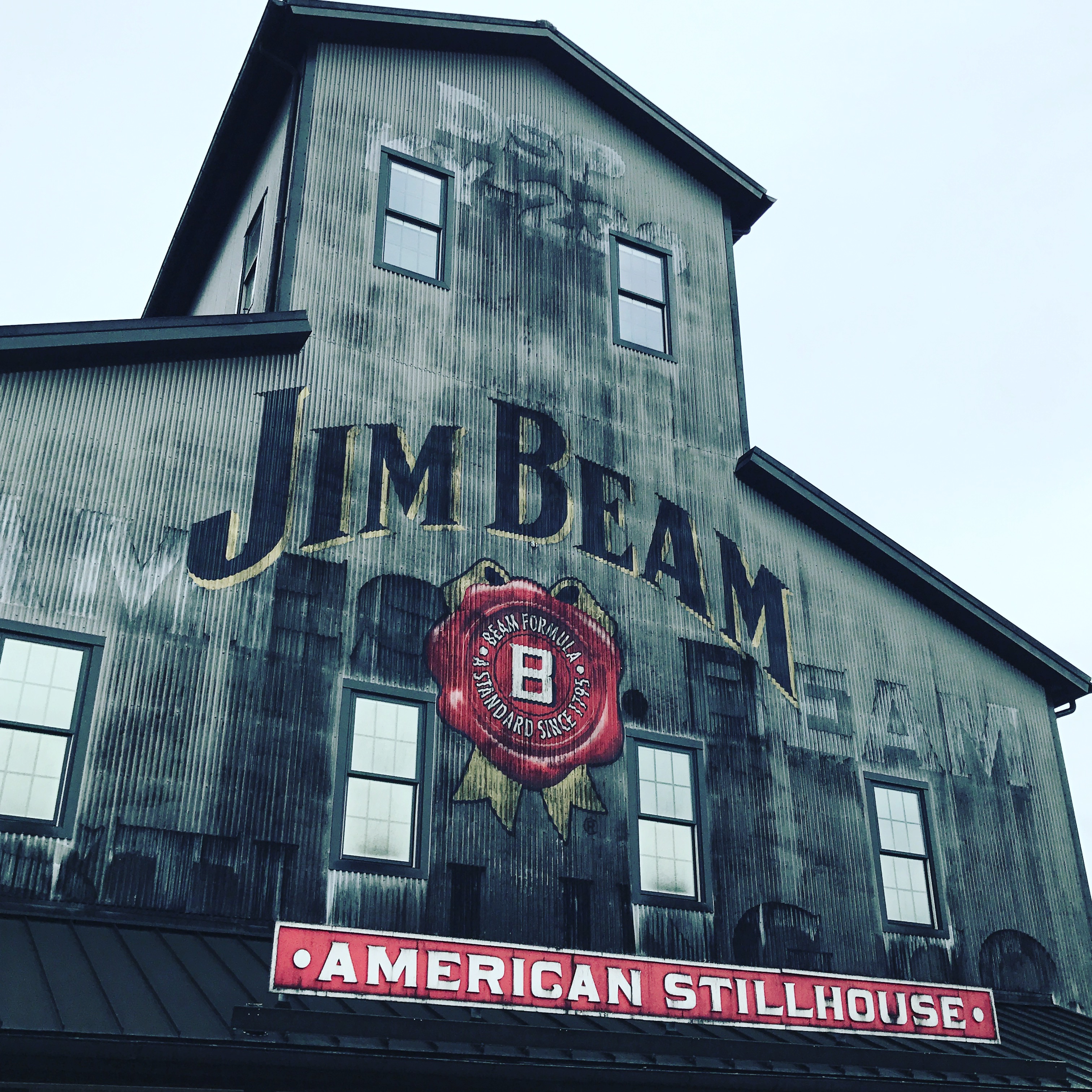 When it comes to bourbon, Jim Beam really does have an extensive portfolio. The label in particular we are  highlighting is Jim Beam Black, which, as mentioned, just became the top rated bourbon in the world after taking the Bourbon Trophy, the highest awarded accolade, at the International Wine and Spirit Competition.
Recently the fine folks at Jim Beam extended an offer for us to come and tour their distillery with VIP access. Of course we couldn't say no to an invitation to hop on down to Clermont for a visit. While there, we toured the Jim Beam Distillery to check out what the hype surrounding Jim Beam Black was all about.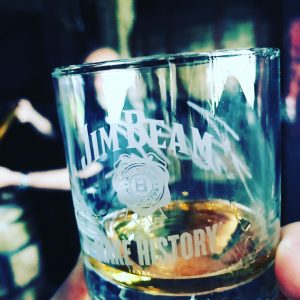 So what makes Jim Beam Black the #1 bourbon in the world? It's all that love, care, and family values that go into making each bottle.  There is also a great amount of history and tradition. The magic of the bourbon begins with the "Mash Bill." Under lock and key it is the infamous recipe they have been using for generations.
To create the mash bill, they begin with corn (at least 51%), rye, and barley malt. The pristine limestone filtered Kentucky water is then added along with some of the "set back" or left over mash from the previous batch.  At this point, the secret yeast is added. This yeast strain is over 75 years old and it ensures each bottle of bourbon is consistent from one to the next. Onward to the fermentation process were we get the carbon dioxide and alcohol before moving to another key step in the Jim Beam process, which is the double distillation. Then the white whiskey is poured into, and encased in Charred White Oak Barrels for maturing. Each barrel is fired to level 4, better known as an "Alligator Char" before the bourbon enters them for aging.
Now we wait….6-8 years. This allows the bourbon to develop incredible character and taste. On the nose, Jim Beam Black will hit you with a deep mix of caramel, vanilla, and oak. Oh, but the flavor, let me tell you about the flavor. This maturing process delivers a bourbon that is full-bodied, well balanced, and rich and flavorful.  It is no surprise why it snatched the bourbon trophy this year.
Another exciting stop on the tour was to check out their barrel house and test some Jim Beam Black straight from the barrel. Barrel C11k04 to be exact. This number/letter sequence told us that the barrel was filled November 4, 2011 – just 5.5 years into the aging process. It had a slight bite at first but as it opened up it left us with heavy notes of caramel, some oak, and a smooth finish. Jim Beam Black is aged for flavor though, not for the number of years. Some may go 6, others 8. Once the desired flavors are achieved, then the barrels get pulled and bottled.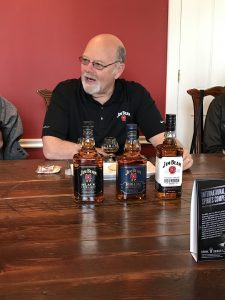 A unique practice Jim Beam utilizes during aging is that they do not rotate their barrels. Rather they pull from the top, bottom, and middle of the rack house. They then combine the three together to create a consistent flavor and taste from one batch to another.  We got to see the aftermath of this practice when we sat down to have a tasting of Jim Beam White, Jim Beam Black, and Jim Beam Double Oak with none other than Jim Beam's Master Distiller, Fred Noe. This was an amazing experience! Fred is everything you can imagine. His intelligence and knowledge of bourbon made it nothing but enjoyable. To hear him tell the stories that surrounded the Jim Beam brand was something I won't forget.
The infamous question we all asked was, "What is the best way to drink bourbon?" Fred surprised us with the witty response of "Drink it any damn way you want! What pleases your pallet is what matters."  So there you have it folks, from the man, the legend himself, there is no wrong way to drink bourbon.
Needless to say we were incredibly impressed with the family history.  Their extensive portfolio was fantastic and we got to enjoy the #1 whiskey in the world. Not to mention… Jim Beam Black can be found in almost any liquor store for just $22.99.
So, the next time you find yourself down in Louisville, KY, wander on over to Clermont and check out the Jim Beam Distillery Tour you will be glad you did. In the mean time, we recommend picking up a bottle of Jim Beam Black to enjoy any damn way you want. Cheers!