When it comes to audio formats, we have seen many come and go. 8 tracks and tapes have gone by the wayside with Compact Discs not far behind. The majority of music lovers get their tunes digitally. However, many still prefer the sound and nostalgia of vinyl. I began listening to vinyl records when I discovered my parent's collection in our basement. It's where I first listened to the Grateful Dead and Led Zepplin. Over the years artists have continued to distribute their music through vinyl records and younger generations have needed the right player to do so. We tested out the Audio Technica AT-LP120XUSB Turn Table to see if it would fulfill the audio needs of vinyl enthusiasts. Here's what we think.
Key Features:
Adjustable anti-skate control
Adjustable rubber feet to ensure player is level
Selectable 33/45/78 RPM speeds
Balanced S-shaped tonearm with hydraulically damped lift control and lockable rest
Removable plug-type target light for easier cueing in low light
Setup:
This is definitely not a plug in and spin type of record player like I've had in the past, it required a little bit more technical setup. The first steps of placing the platter and the felt mat, leveling the turntable and assembling the tonearm were simple. When it came time to set the tonearm balance, I had to go for backup help on youtube. A lot of audio terms had me stumped and researching what I needed to do for proper set up. After listening to a lot of old guys tell me all about vertical tracing force and anti-skate control, I had it ready to spin. If you're used to this audio jargon and have experience with different record players, you'll have no problem with set up. This player does not include speakers but does come with a built-in phono preamp which enables you to plug in and play into any AUX input. I found these off amazon and found them very compatible.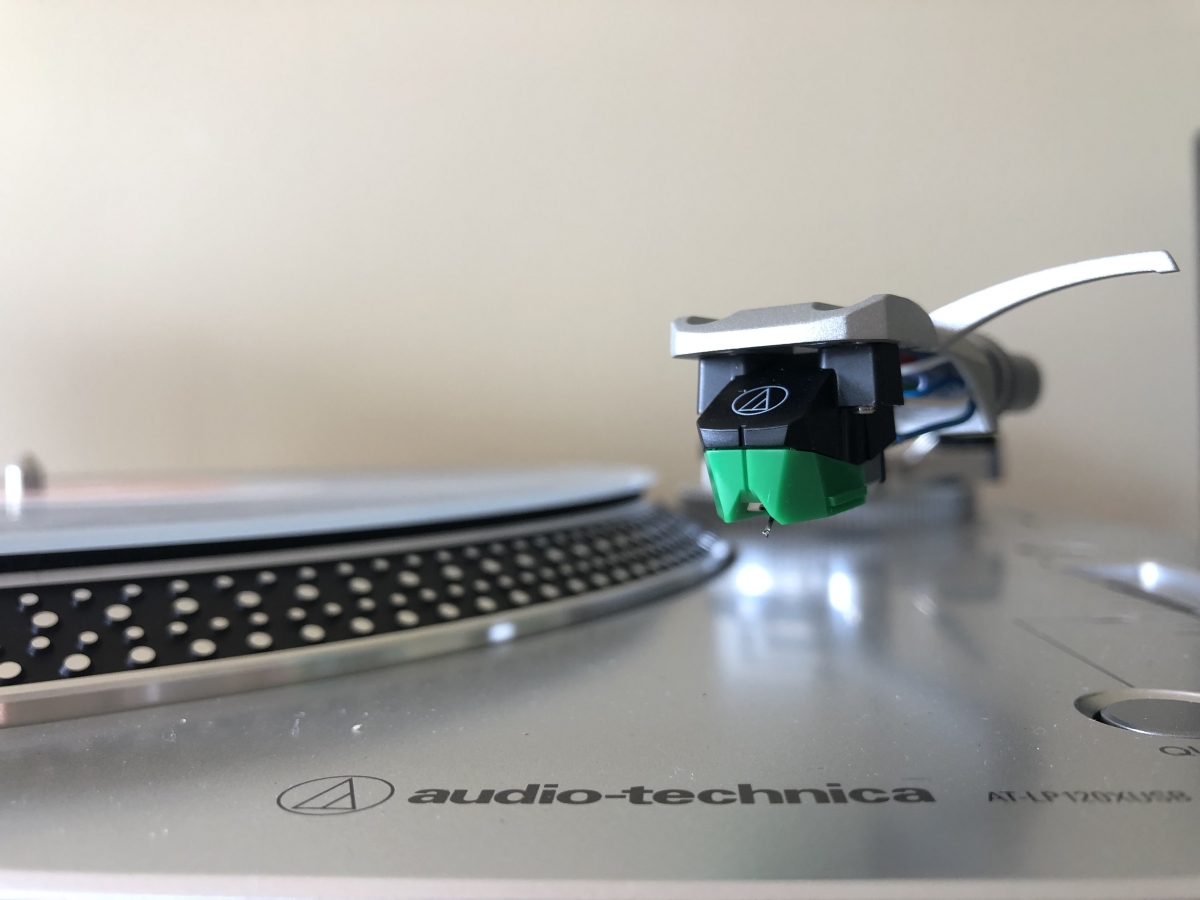 Design:
The Audio-Technica AT-LP120XUSB is a 3-speed, fully manual operation turntable with a sleek, silver makeup. Included is a dust cover to keep your records protected from their biggest enemy, dust! If any particles accumulate on your records, it affects the sounds causing skips, and crackles. It also comes with many great features like die cast aluminum platter with a felt mat to reduce vibrations, modern s-shape tonearm with detachable headshell and a plug-in stylus target light to accurately place the needle in poor lighting. However, other parts of the system, like the volume knob and other dials, are made of plastic which diminishes the overall quality.
Performance:
When looking for a record player, I wanted one that was in a decent price range and got the job done. I didn't need something that was top of the line but I did want to be able to spin some of my parent's vintage vinyl with a nice output, and what the AT-LP120XUSB puts out sounds really great and I was instantly impressed. I was able to easily connect my speakers by placing the selector switch in the "LINE" position and using the turntables internal phono preamp. Another option for some users, one that I was not interested in, is connecting the turntable to your computer using a USB connection that they provide. The company states that it is compatible with a wide range of third party recording software, which allows you to record from the turntable to your computer.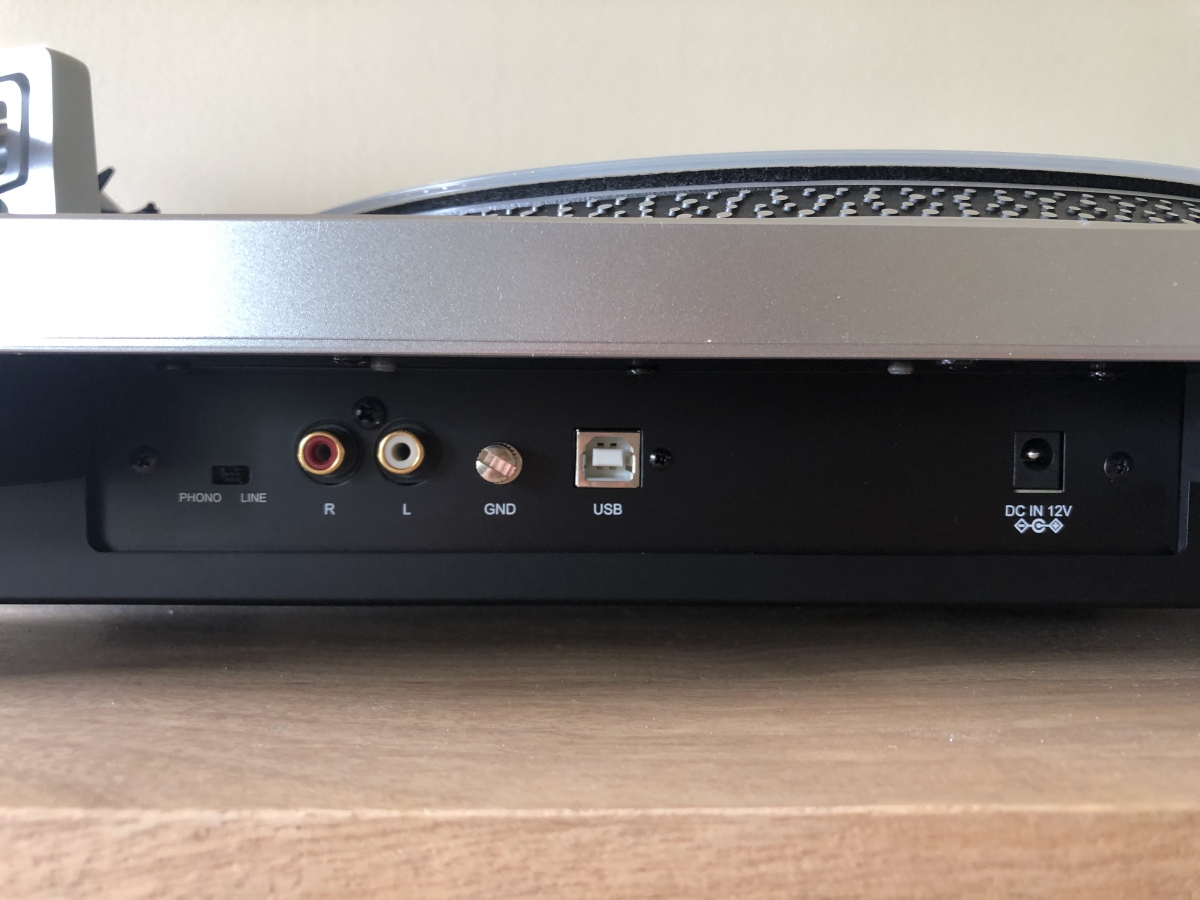 Value:
Overall, I'm very impressed with the performance of this turntable at this price point. It is possible to find a player for about $150 less with speakers included but the sound quality is garbage compared to what this produces. It comes with everything you need to play a current day or vintage vinyl. Some might choose to upgrade the stylus it comes with, but certainly not necessary. In my opinion, if you want a player that can spin your vinyl with great precision, won't break the bank and doesn't come with highly technical bells and whistles, this is the perfect player for you!
Buy Now: $249.00 or browse: Audio-Technica.com 
Audio-Technica AT-LP120XUSB - Tech Review
The Audio-Technica AT-LP120XUSB Record Player is a perfect setup for someone looking to get into collecting and playing vinyl records as well as the veteran vinyl enthusiasts.
THE GOOD
Amazing price point
Exceptional sound quality
Easy hookup to AUX speakers
THE NOT SO GOOD
Vague setup directions for the average user
Some plastic finishes diminish quality