Fitness junkies can finally get their active groove on without hassle.  A wireless, small, bluetooth headphone that actually stays put during almost any fitness routine has finally entered the market.  The iSport Super Slim Wireless Bluetooth In Ear Headphone (wow, that's a mouthful) was recently introduced by Monster – one of the top audio companies.  Having revolutionized connectivity in all forms, Monster has already made the world sound better and look better.  Today Monster is the largest manufacturer of headphones in the world.  Their innovation continues to impress with each and every new product, including these impressive little things.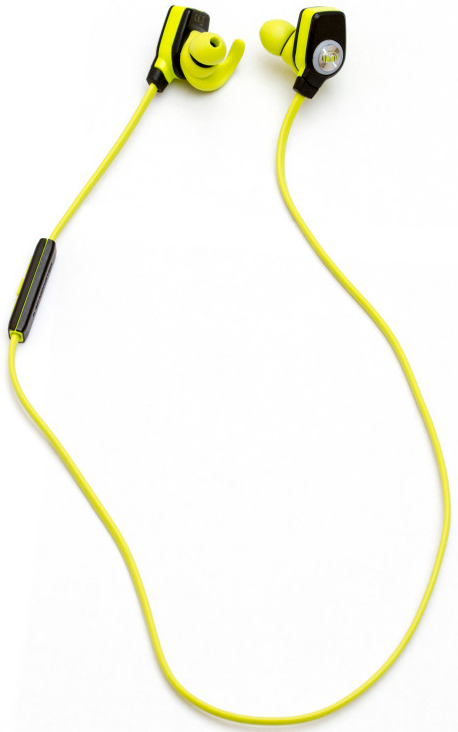 Monster was founded 35 years ago by Mr. Noel Lee.  Lee, who worked as a laser-fusion design engineer, was also an audiophile and professional drummer.  With that combination of talent and passion, no wonder why their products are touted so highly.
The iSport Super Slim was designed to be a fitness headphone, but can definitely be used in other occasions as well.  Monster took many situations into consideration when developing this headphone.  From size and functionality all the way down to the microbial water resistant in-ear tips.  I like to do a variety of activities, so I wanted to make sure I put these headphones through multiple scenarios including running, weightlifting, biking and even yoga.  These little headphones never failed me.  The slim stream-lined design and water resistant ear tips make these headphones the go to choice.
Key Features:
Small slim design
Lightweight
Wireless/Bluetooth
Water resistant ear tips
5 hour battery
50 foot range
iSport SuperSlim Review Breakdown
Design:
The iSport Super Slim offer the clarity, dynamics, punch and power of Pure Monster Sound.  Unlike their previous model, the basic iSport Bluetooth Wireless Headphone, Monster's new Super Slim design lets you wear goggles, helmets, beanies and other head gear all while maintaining that comfort you want.  The multiple sizes of in-ear tips (provided) are water resistant, so even during my sweatiest routine the Super Slims didn't budge.  The new raised central button made adjusting the volume and transitioning between tracks hassle free.  Although the earbuds are not labeled as noise canceling, you'll notice a dramatic decrease in exterior sound as soon as you put them on.  The snug fit and design of the in-ear tips not only provided the comfort I was looking for, but added another level of intuitive design that helped enhance the sound of the music while keeping the exterior ambient sound to a minimum.

Comfort:
I must confess that I am super picky when it comes to headphones.  More often than not I will just go without because I find them uncomfortable and irritating or they just don't stay put.  I like a headphone that will allow me to focus solely on the activity that I am doing.  The iSport Super Slims are so lightweight that you almost forget about them.  The included in-ear tips deliver a comfortable snug fit for most any ear.  One of the best things about them is that I am able to wear my bike helmet and sunglasses, or even my snowboarding helmet and goggles with no problems.
Technology: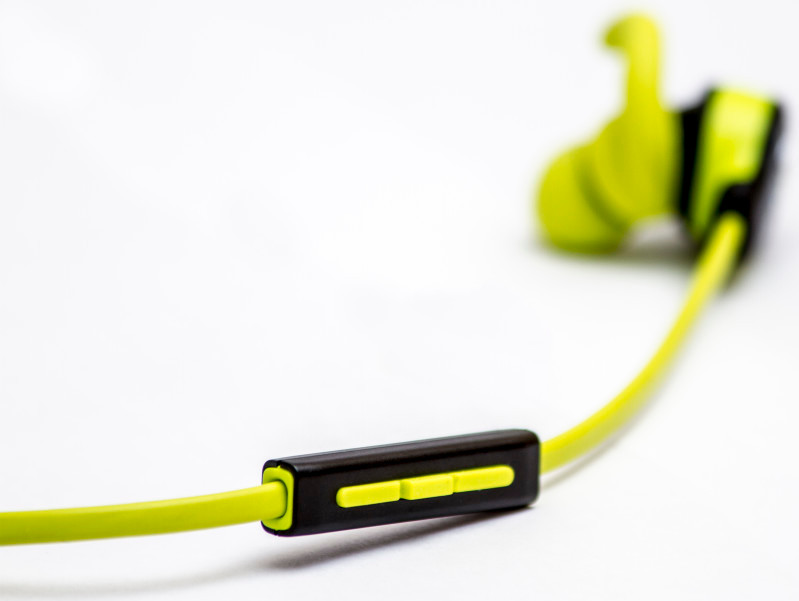 These Super Slims give you 5 hours of audio and a 50 foot wireless range.  The battery is built in and rechargeable using the provided USB cord.  With one touch you can switch between high definition wireless phone calls and your favorite music.  Apple ControlTalk will allow you to do handsfree switching between the two.  Volume can be adjusted easily by using the two buttons on either side of the middle raised button.  Track changing is done using the same buttons.  To turn the Super Slims on and off, simply press and hold the middle button located on the right side of the headphones until you hear "Power On" or "Power Off".  It will also let you know which phone is connected when you turn them on.  Syncing the headphones to your device is simple with just a quick hold of the middle button.  The best thing is that these are not just for iPhone users.  I have an Android and have not experienced any issues.
Audio Quality:
The sound quality is exceptional.  With any earbud you would expect a loss in the bass, but these produce just the right amount to compliment the mids and highs of all your music.  The snug fit also helps enhance the audio by keeping exterior sounds out.  Plus, there's no loss in quality the louder you go.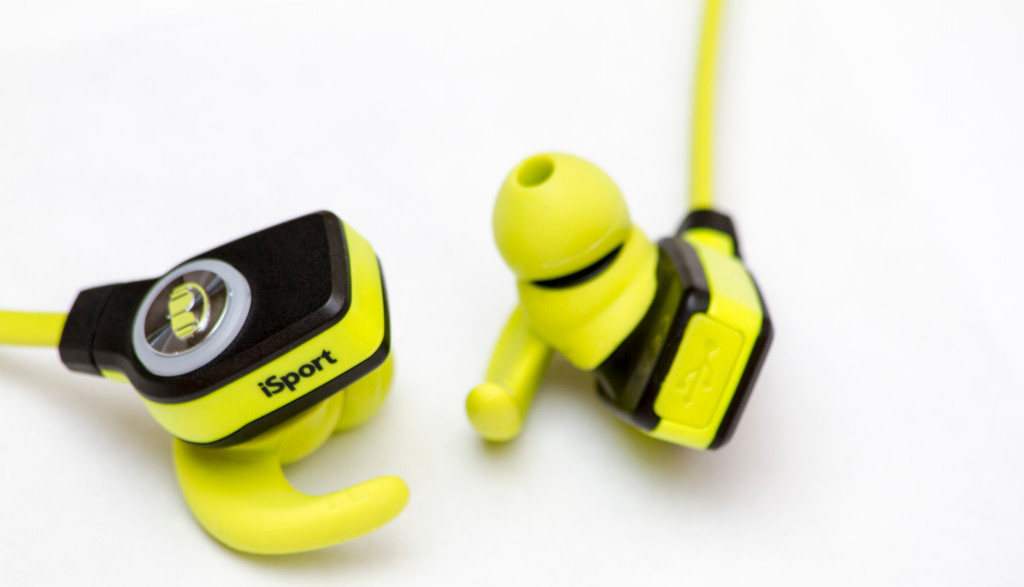 Value:
It may be difficult to fork out $150 for some headphones, but these aren't typical headphones.  The Monster iSport Super Slim give you that freedom from wires you've been wanting.  Comfort and incredible audio all packed into these slim and sleek headphones make the price tag worth it.  When you compare these to other wireless headphones on the market, for the quality and convenience, these things are actually a really good deal.  What it really comes down to, is having comfortable headphones with excellent sound and no wires.  The iSport Super Slims deliver on all accounts.
Buy Now: $150.00 or to learn more, go to: MonsterProducts.com
iSport SuperSlim Headphones - Tech Review
The Monster iSport Super Slim headphones are best suited for the fitness minded who want the freedom from wires without losing top quality sound.
The Good:
Slim enough to wear under helmets, hats etc.
The sound is incredible for the size.
Multiple size ear tips included for perfect fit.
The Not So Good:
Only comes in one color right now, which isn't even a huge problem.