"Goodbye dear friend…until we meet again" I say to my mattress as I sleepily roll out of my bed. If sleep was a sport, I'd come in first. I take my rest very seriously. If you are like me, you know good sleep starts from the base up. And that base is your mattress. I have always been curious if a memory foam mattress was the right fit for me. I've heard tales of people spending thousands of dollars on their new memory foam mattress only to overheat and sweat the night away.
Nectar boasts a "cool and comfortable" sleep on all of their quilted memory foam mattresses. With medium firmness, quality base materials, and gel memory foam, I was willing to give Nectar a try. And with a 365 day trial, what is the risk? This skeptic kept his beloved pillowtop mattress that he has had a very close relationship with…just in case!
Mattress:

Tencel Cooling Cover
Quilted Gel Memory Foam

Gel Memory Foam

Adaptive HI Core Memory Foam
Breathable Base Layer
Key Nectar Features:
365 Day Risk Free Trial
Free Shipping
Forever Warranty
White-Glove Set-Up Available
Order/Delivery:
Expect to receive your Nectar mattress between 1-5 business days after ordering. My mattress took a few days longer because I ordered it between Thanksgiving and Christmas. When my mattress did not arrive on the expected delivery date, I got an email from the company immediately notifying me when I could expect my mattress. I appreciated this communication…as I was very much anticipating my mattress!
The mattress came and was delivered to my doorstep. The weight of these mattresses range anywhere between 45 lbs (Twin)- 89 lbs (King). I ordered the queen size. I would recommend having assistance in bringing your mattress inside, especially if going up or down flights of stairs. White glove delivery options (with set up and old mattress removal) are available. After I brought up my mattress and easily unrolled it on my box spring, I was done. A few hours later the mattress expanded and it was ready to lay on.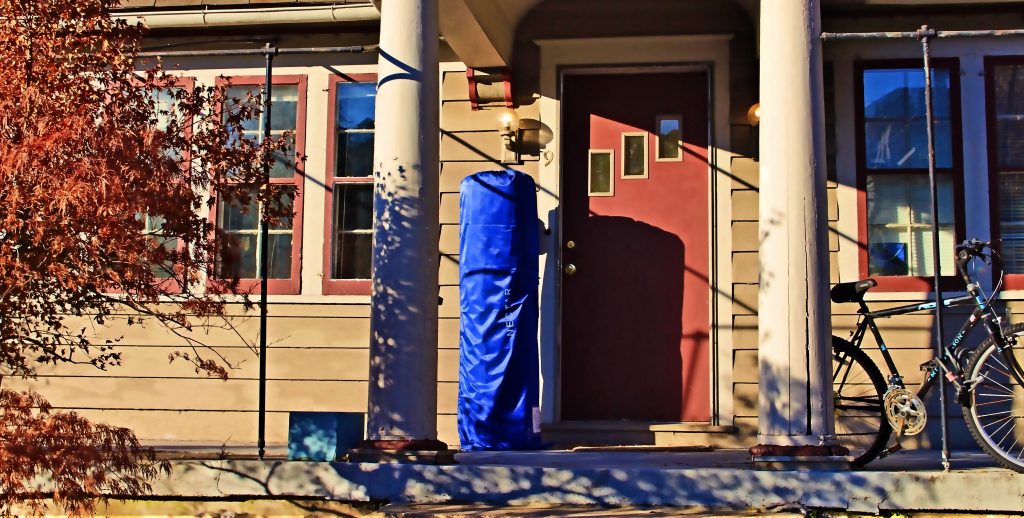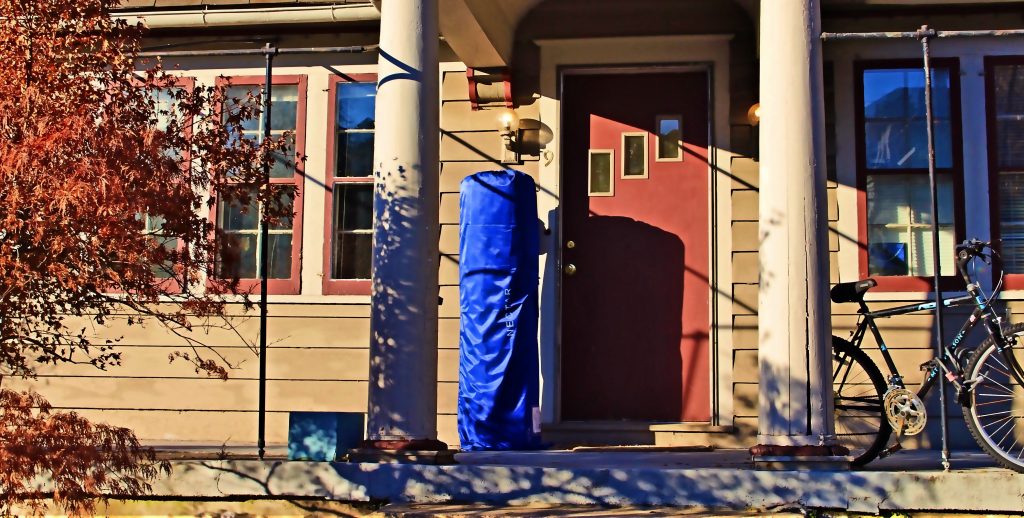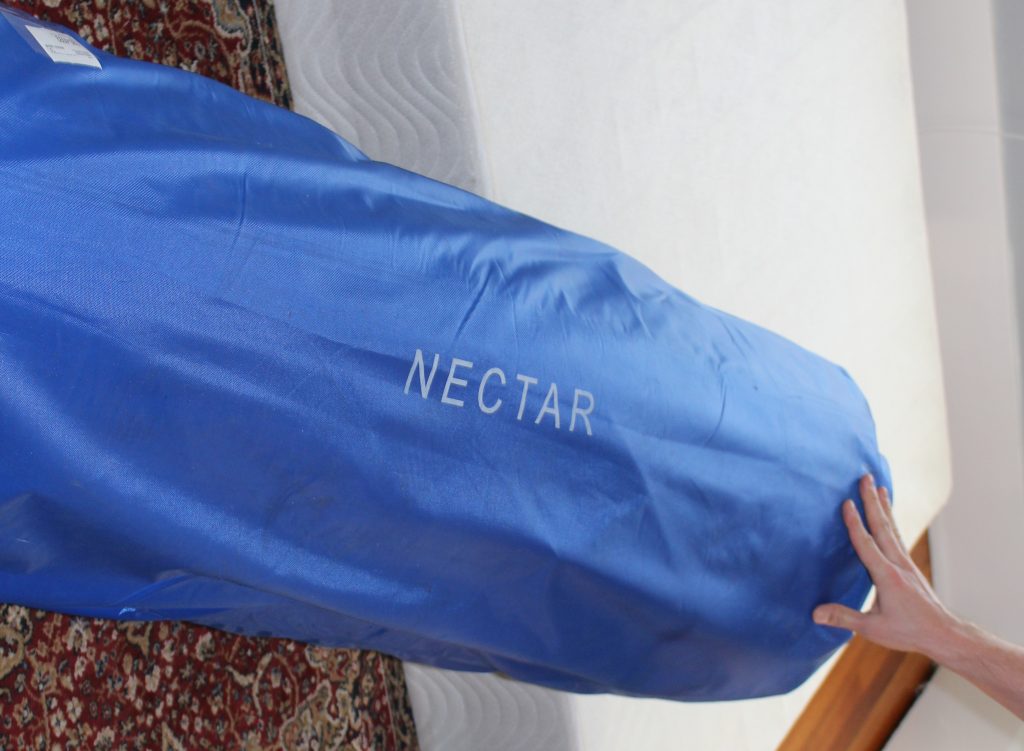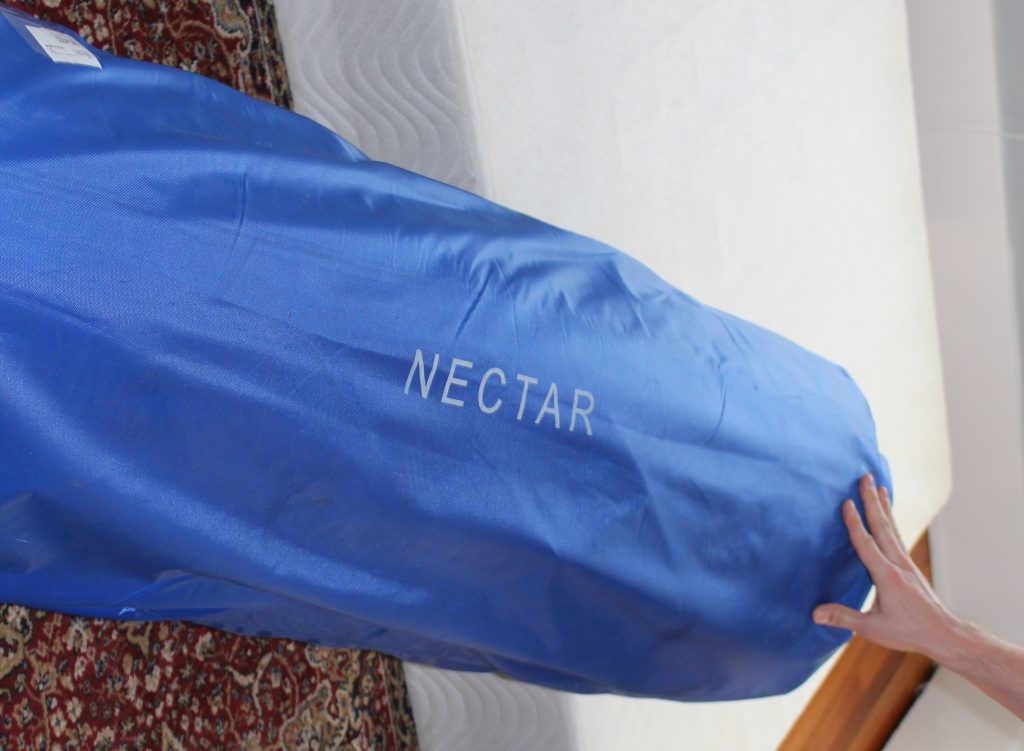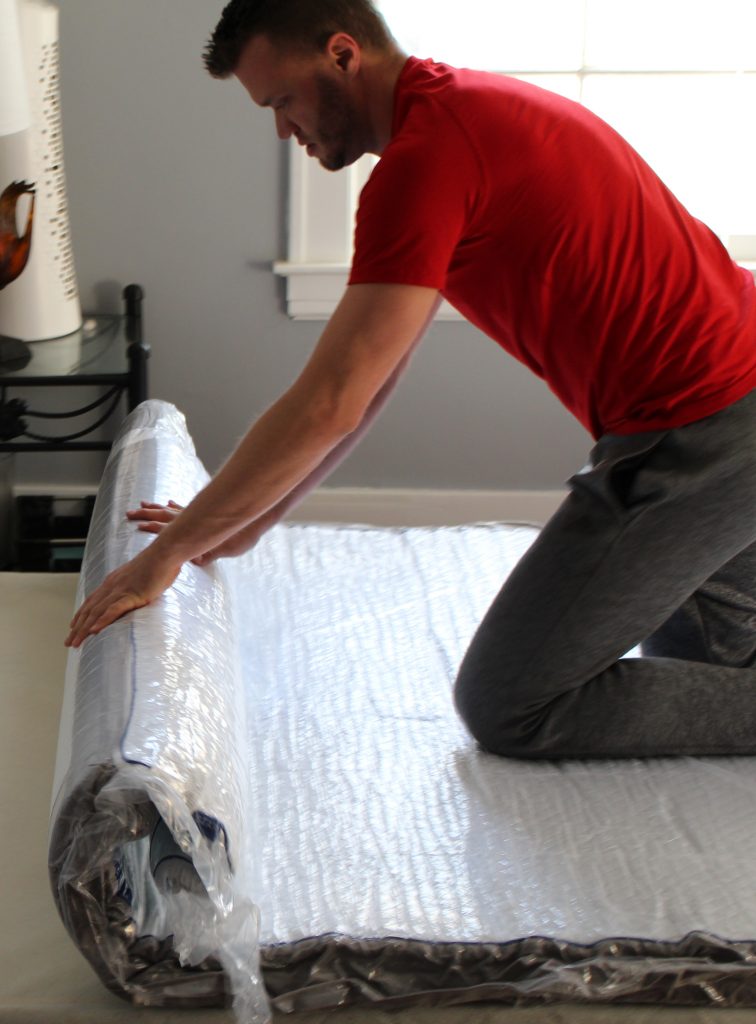 Design:
Are all online mattress created equally? There are many online mattresses to choose from and Busted Wallet has reviewed many (check out our past reviews for Casper: here , Lull: here, and Tuft and Needle here). I am not a licensed mattress expert but I will honestly tell you if you should consider this mattress.
Nectar starts with a breathable base layer. It is a dense, durable layer but still allows air to breathe through. It then moves on to the Adaptive HI Core Memory Foam. Nectar claims they are the only online mattress that uses this memory foam to perfectly contour to your body. On top of that is the medical grade gel foam. The Lush Foam™  holds 5 patents and is the most premium gel foam available.
On top are the Quilted Gel Memory Foam and Tencel Cooling Cover. This provides a cool night's sleep and a bed that is totally safe from bed bugs. No critters here!
With the high quality medical grade foam, there is a very distinct odor the mattress will give off. It was strong at first and then totally dissipated within a few days. Nectar is upfront about this but some may be more sensitive than others. If you are more sensitive I would suggest unrolling it in a different room than you sleep in, let it air out a few days, and then enjoy your mattress.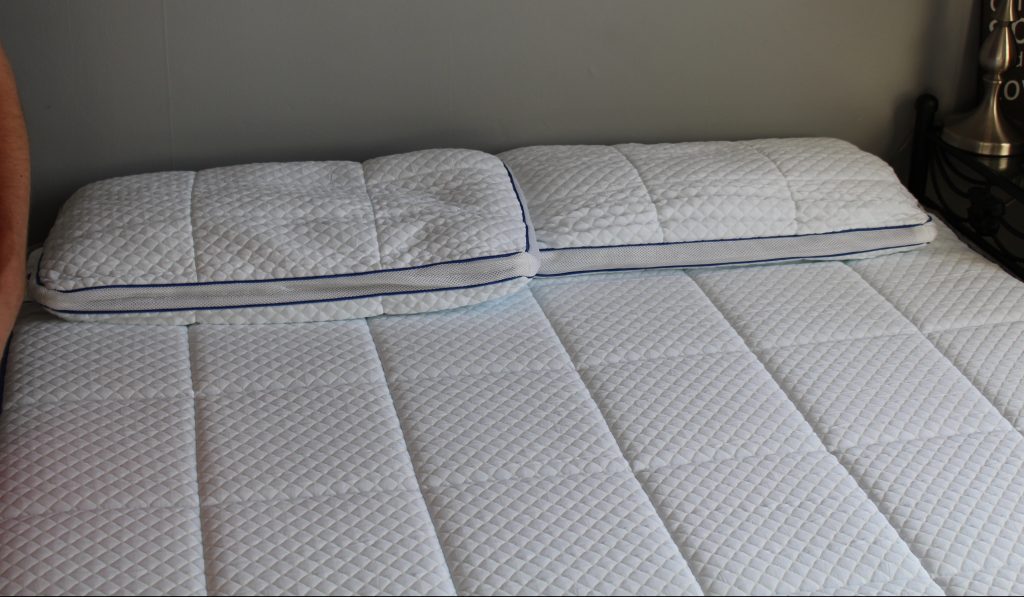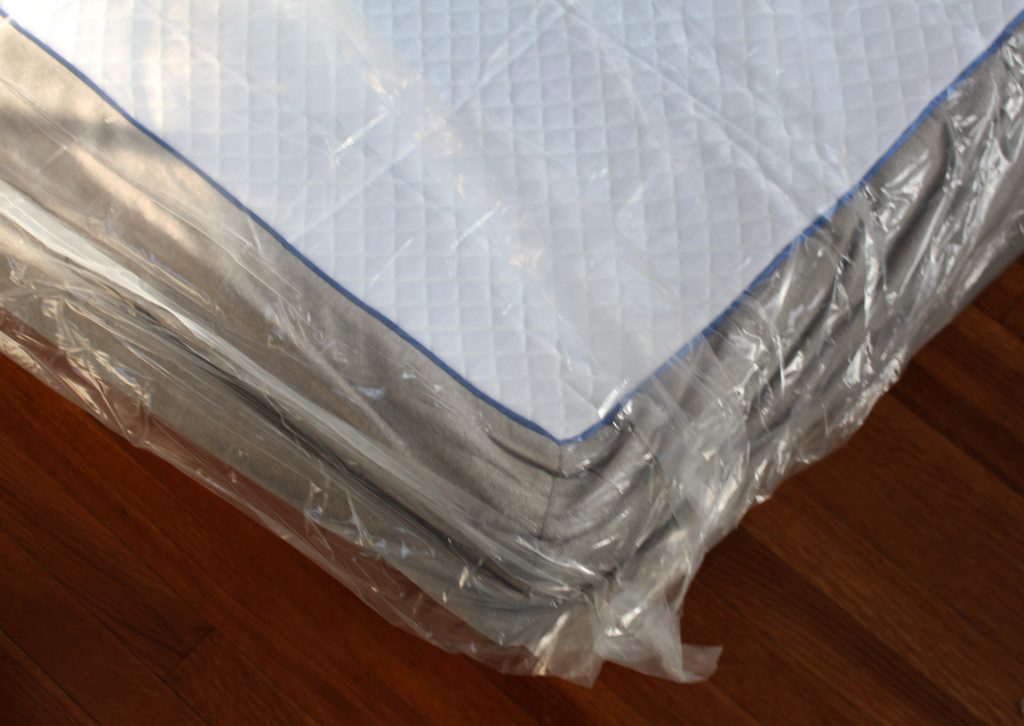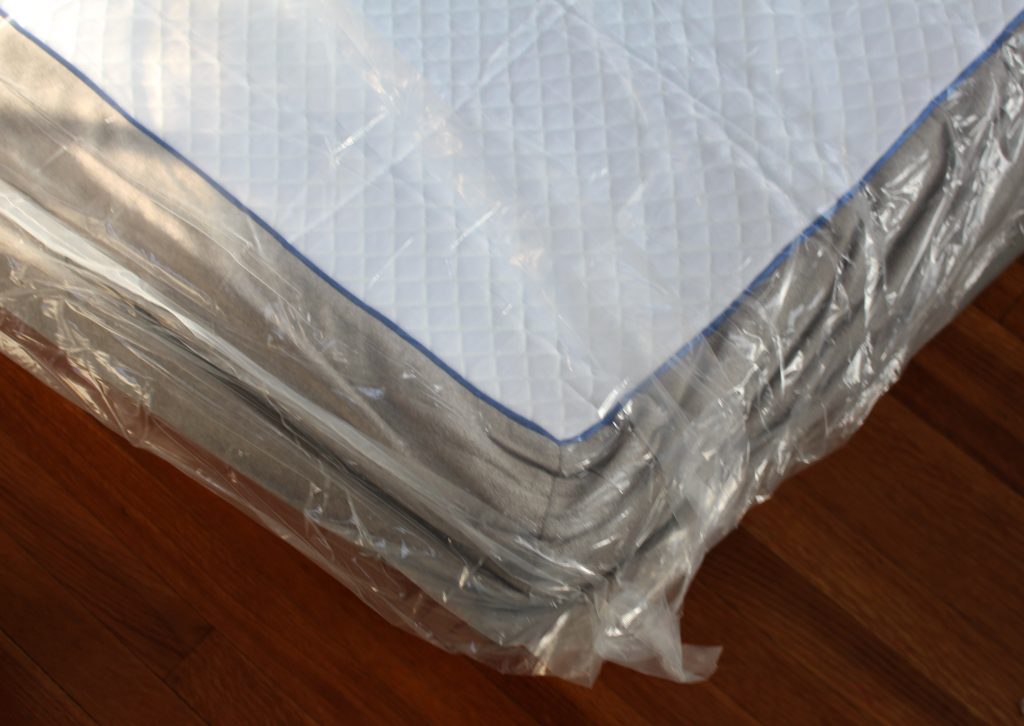 Comfort:
My biggest concern was the heat. I sleep hot and did not need anything that would add to the heat. I am very pleased to say the Tencel Cooling Cover IS the difference my pillowtop was missing. The mattress actually helped me stay cool and comfortable throughout the night!
The bed perfectly contours to my body and relieves pressure from my points of contact. When laying on my back, it elongates my spine and provides the perfect balance between comfort and support.
I also got received two premium memory foam pillows. I have never laid my head on a more comfortable pillow. I will do all I can to travel with my new favorite pillow!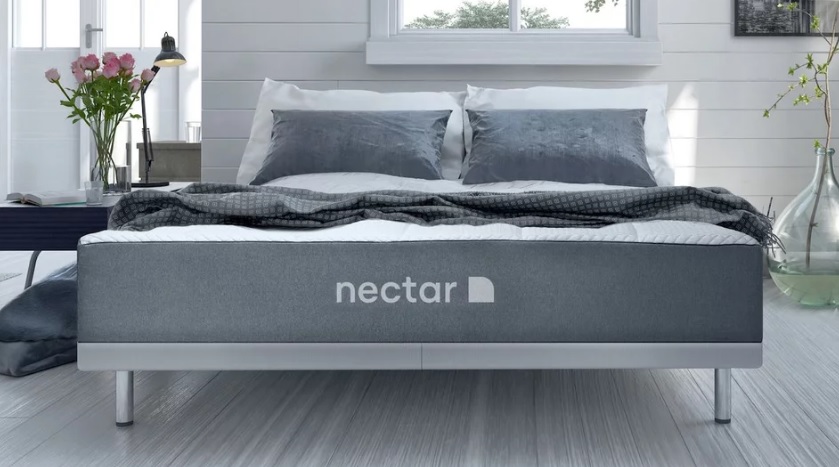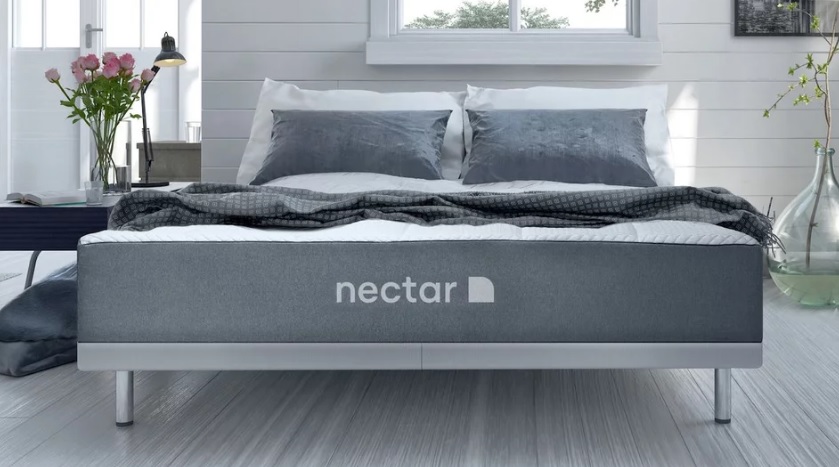 Value:
The original queen size comes in at $795 but check for sales! My mattress was on sale and it appears to be on sale again. Now you can buy the queen size for $670 and the two pillows are included. The original price is reasonable but the sales prices are even better! If you have ever been curious about those online mattresses, I'd say give Nectar a chance! With free shipping,  Lifetime Guarantee, and a 365 day trial the risk is low to none. Nectar Mattress gets my stamp of approval! That's enough for now, time for my nap. Sweet dreams!
Buy Now: $670 or shop other products on NectarSleep.com
Nectar Mattress - Sleep Review
The Nectar mattress provides a cool, comfortable, and supportive mattress to its sleeper. Includes free shipping, 365 Day Trial. and Forever Warranty.
The Good:
Cooling Gel
365 Day Trial
Forever Warranty
The Not So Good:
Heavy-requires more than one person for set up.
The medical grade foam has distinct odor but dissipates