This mower will trim your lawn maintenance time almost in half, along with impressing your whole neighborhood with a pristine yard.  The Toro 30" TimeMaster offers a superior cut with a 30" wide deck and 2 Atomic blades that pulverize grass to a fine mulch.  When offered to test this beautiful beast, it was accepted with great excitement and joy.  We know not everyone enjoys yard work, but the great thing about the Toro 30" TimeMaster is that it's suitable for whatever side of the fence you are on when it comes to mowing the lawn.
Since 1914 Toro has been providing high quality products to some very highly esteemed establishments, working with hosts of U.S. Open sites, the legendary St. Andrews Links, and even the Super Bowl. Toro knows a thing or two and is extremely well regarded in the lawn-care industry.  The Toro TimeMaster is no exception to the long list of outstanding products they offer.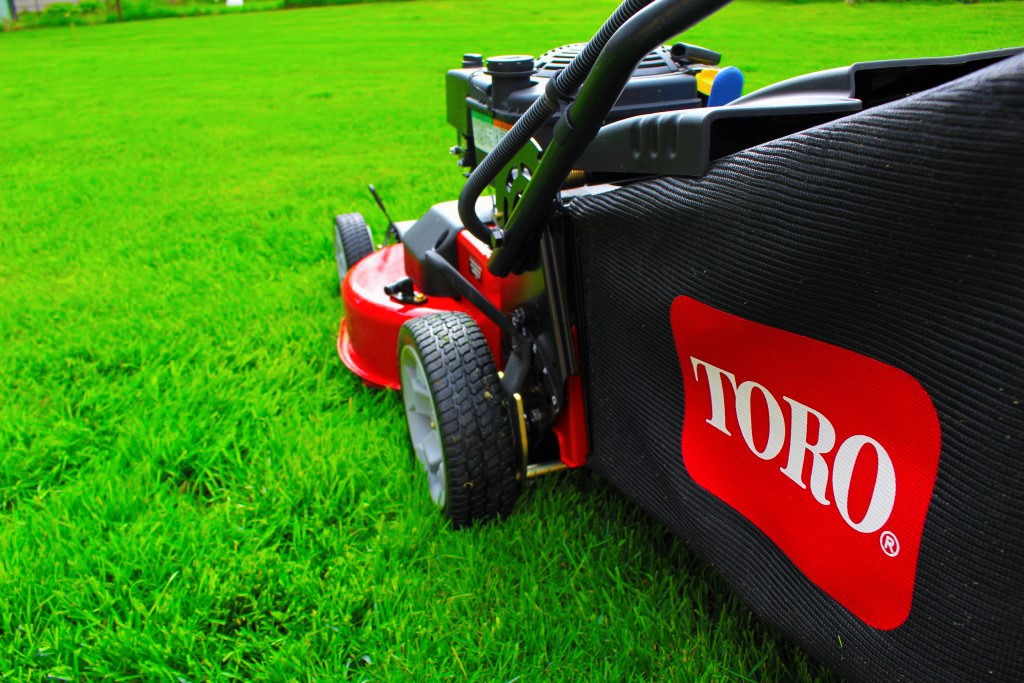 Key Features:
8.75 ft-lb Gross Torque Briggs & Stratton OHV – This engine delivers the performance and durability that Toro is known for.
30″ Mowing Deck – This mowing deck lets you handle large areas of grass quickly and easily, reducing mowing time by up to 40%*.
Dual-Force Cut – The twin blade cutting system and Toro Atomic blades cut grass into a super fine mulch for superior quality of cut and a healthy, rich lawn.
Personal Pace Self-Propel System with Traction-Assist Handle – This intuitive technology automatically adjusts the mower's pace to your walking speed. For more challenging areas with uneven terrain, the Traction-Assist Handle can help monitor your speed, and keep you mowing at a comfortable pace.
Blade Stop System – Lets you start it once, then keep it running. Now you have the freedom to step away from the mower to move an obstacle or empty the grass bag without having to restart every time.
Quick Stow Lever – The TimeMaster has two storage positions for easy compact storage and convenient handle height positions to insure a comfortable mowing experience for any operator.
2 Point Height-of-Cut – You can easily adjust the deck height at 2 points instead of the hassle of walking around the mower to adjust 4 different levers.
Washout Port – Attach a hose to the mower deck to easily clean the under side of the deck.
3 Year Guaranteed-to-Start – Starts on one or two pulls for up to three years. See retailer for warranty details.
Toro 30" TimeMaster Review Breakdown
Design:
Let's face it; this thing really is a remarkable beast.  It has a 30" deck compared to that of a standard push mower which has 21″ to 24″, this is a lot wider than your granddads mower of the past, providing a much larger and better looking cutting area.  The 190cc Briggs & Stratton OHV engine and 2 Atomic blades sound like a symphony when engaged.  Celebrating 100 years in 2014 it's safe to say that Toro knows what they are doing.  The 2 point height adjustment and Personal Pace Automatic Drive System make it easy to navigate any lawn.  Options to mulch, bag, or use the side discharge provide many ways to maintain your lawn, and the easy connect washout port makes cleanup a breeze.
As a top of the line mower the Toro 30" TimeMaster isn't lacking much.  The easily adjustable handle allows the mower to fit a wide range of heights, not to mention only leaving a footprint the size of a standard mower when stowed in the garage.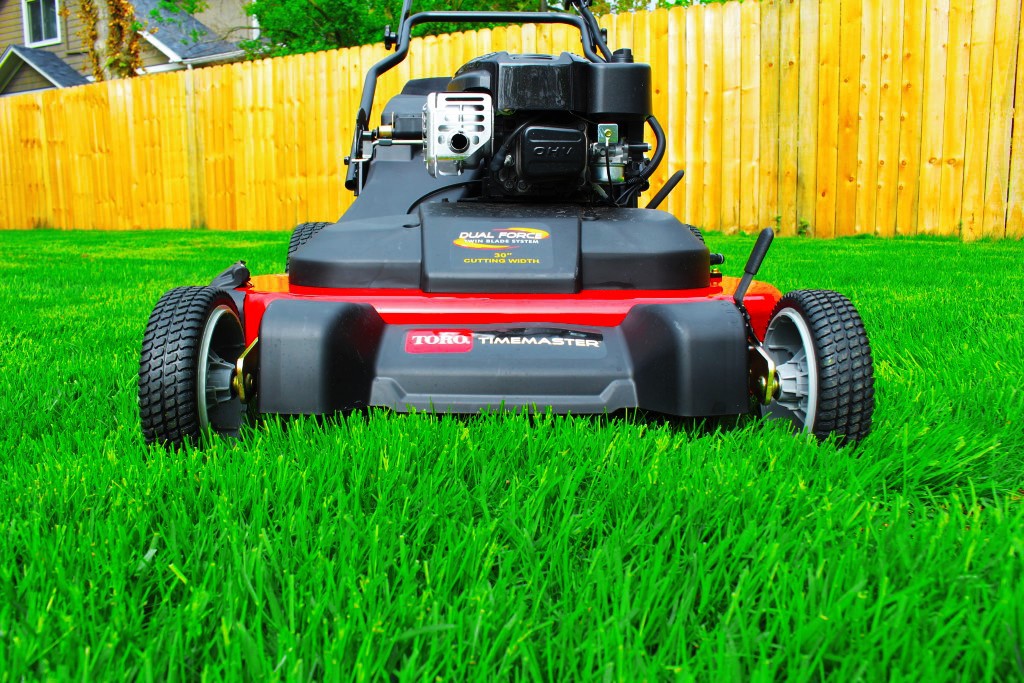 Setup & Starting:
Setup was so simple we thought we were forgetting something.  A few cut zip ties here and tighten a couple knobs there, and it was ready for juice.  Once you add the bottle of oil Toro provides to the reservoir and gas it up, the Toro 30" TimeMaster is ready to save you time and beautify your lawn.  Toro also offers some great tips on fuel to keep your mower running for years to come.
Operation:
Even though the engine comes sans choke, we have yet to pull more than once on the 190cc Briggs & Stratton engine to get it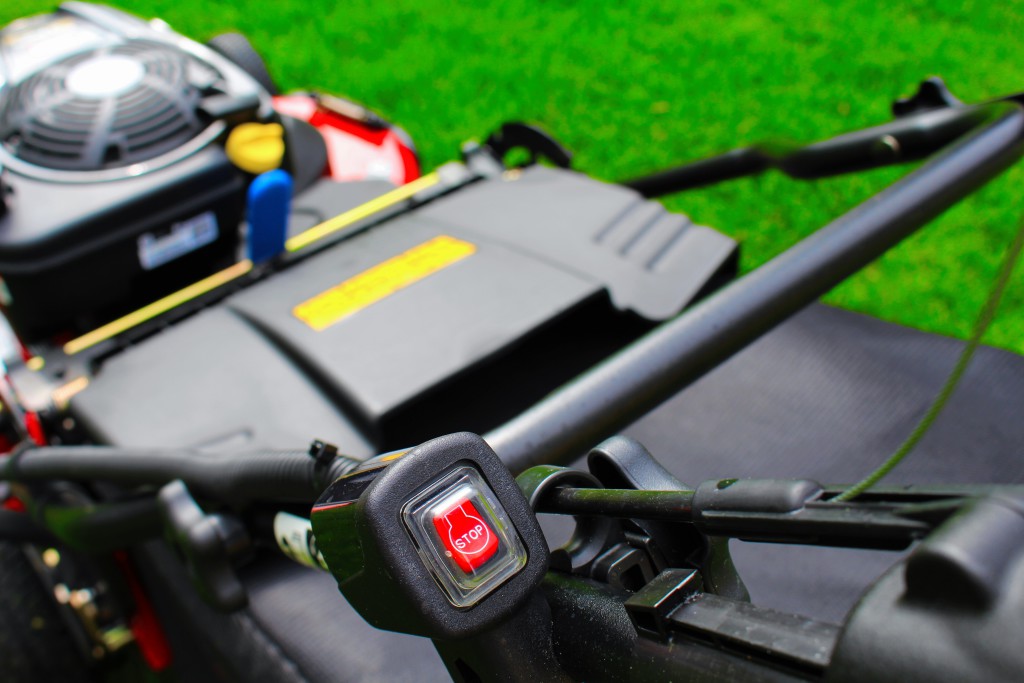 purring. Changing from mulching, bagging, or using the side discharge can be done with ease. The bag comes in at almost double the size of those on standard mowers which means less emptying, but be careful as this does add much more weight at times.  The blade override system is a great feature when coming across any obstacles you may need to move out of the way without having to restart the mower.  No matter the bumps or hills the 2 Atomic blades along with the 2 point height adjustment system your lawn will have a perfect cut every time. The look and consistency of the freshly mowed grass still impresses us!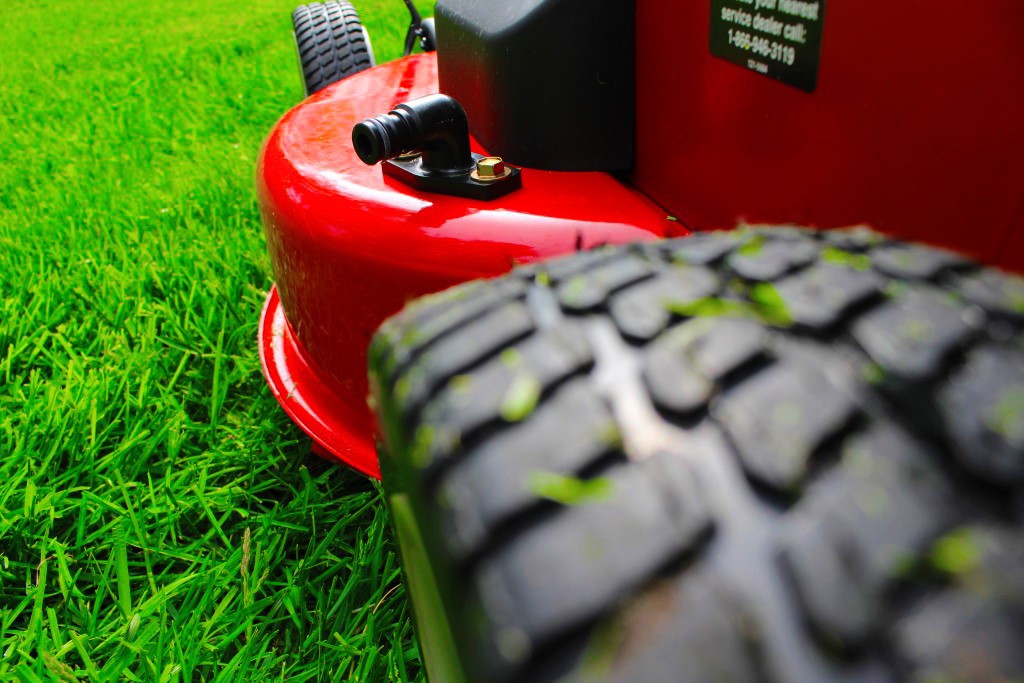 Maneuverability:
Toro's Personal Pace Automatic Drive System makes maneuvering the machine a piece of cake.  Never seeming to pull you along or having problems with inclines it tackles lawns like it should.  One slight downfall is not having the option to mow without using the Personal Pace system, but the function and operation of the mower erases that from the mind.  With such a large deck one might think the Toro TimeMaster might be somewhat difficult to handle around trees and shrubs, but the sleek, lightweight design disproves those thoughts quickly.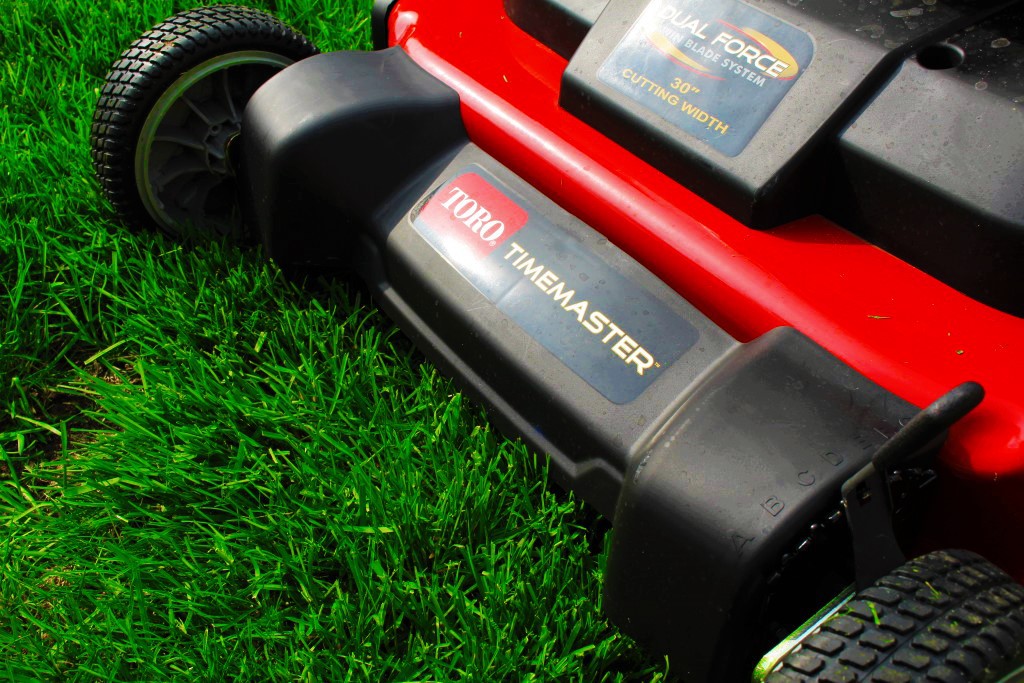 Value:
Coming in at $999.99 it isn't your cheapest option but you get what you pay for.  With over 100 years of experience when you buy Toro, you're buying the best.  Whether it's the time you save or the compliments you receive from the pristine cut, the Toro 30" TimeMaster is well worth it.  With the 3 year warranty and the name Toro, there is very little else to consider.  Toro offers a wide variety of financing solutions to aid in the cost as well.
Buy Now: $999.99 or to learn more, go to: Toro.com
TORO 30" TimeMaster - Lawnmower Review
With the price tag it's not your mower on a budget, but for larger yards and those looking to save time it is a great piece of equipment. Not to mention those larger strips in the grass do look pretty darn nice!
Pros
Large cutting area
High volume bag
Blade override system
Cons
Cannot bypass personal pace system
Wet grass is an issue