Billed as TaylorMade's most technologically sophisticated, high-performance driver ever, the new R15 utilizes a new "Front Track" system to make adjustments on the course quicker and easier. The inside of the track system is outfitted with, not one, but two (yes, two!) sliding split weights that weigh 12.5 grams each (25g total). Allowing golfers to dial in their draw or fade with a level of sensitivity that's never been seen before. To help deliver this ability, the R15 club head has 5 grams more discretionary mass to maneuver and is 4 grams lighter than the popular SLDR. Using TaylorMade's torque wrench, golfers can loosen and slide the weights to the heel for a draw, to the toe for a fade or split for maximum stability.
Additionally, the R15 incorporates the company's most adjustable loft-sleeve, giving golfers the ability to alter their face angle, lie angle and loft preference to affect side-to-side trajectory. A simple rotation of the loft-sleeve system allows you to choose from 12 distinct settings that makes incremental changes in the lie and the loft/face angle (range is 4°). Like to tinker with your game? The R15 will keep you busy for days.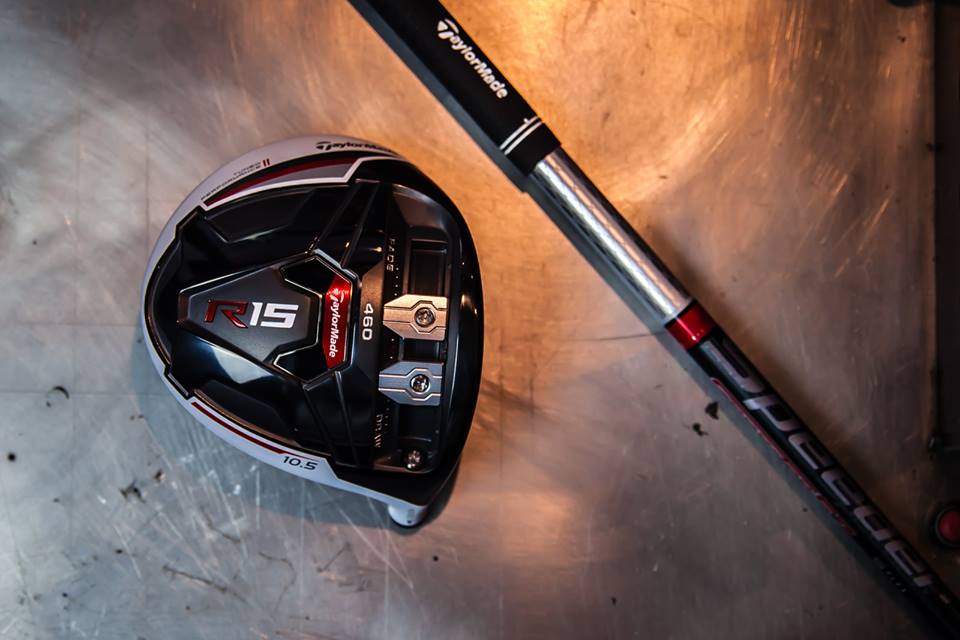 "R15 harnesses our world-class portfolio of technological advancements engineered over the last 15 years, it performs incredibly in a package that looks great, sounds great and can be easily fitted to any player. Everything we know about the metalwood, we've put into R15; golfers will see that, feel it and sense it with every swing. It's a special driver." –Brian Bazzel, Senior Director of Product Creation for Metalwoods.
Engineered for down right handsomeness (I mean just look at it!) the R15 crown comes in a very appealing satin white finish, with a contrasting black PVD face and sole. The strong contrast between the crown and face make it easy to align the face accurately at address. TaylorMade expects the majority of its tour players to play R15 with a white crown.
Not only does it look great, but it's engineered for distance, in fact – the R15 has an even lower and more forward CG thanks to the Front Track system, which is 12mm closer to the leading edge with 40 more grams of weight forward. In total 75% of the mass is in the front of the driver. Low forward CG in combination with the more forward track and redesigned sliding weights in the R15 helps to reduce spin by about 100 to 200rpm and increase launch by 0.5 to 1.0deg compared to the SLDR 460.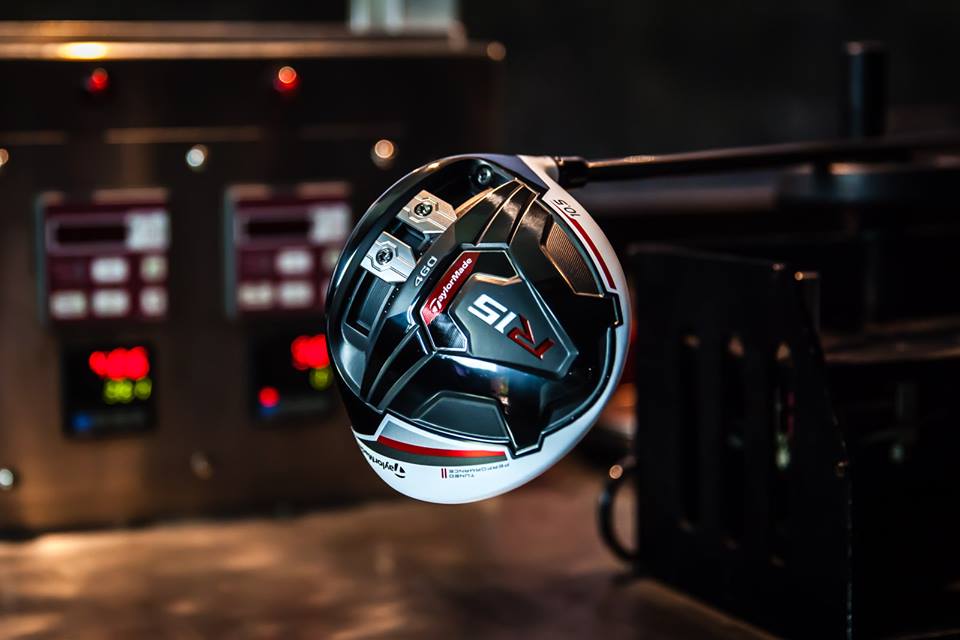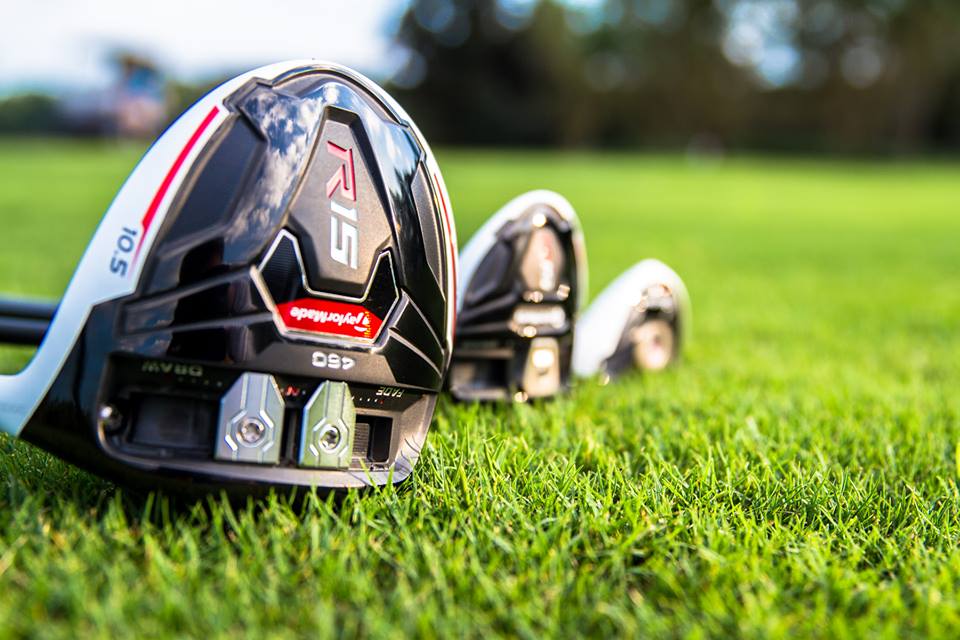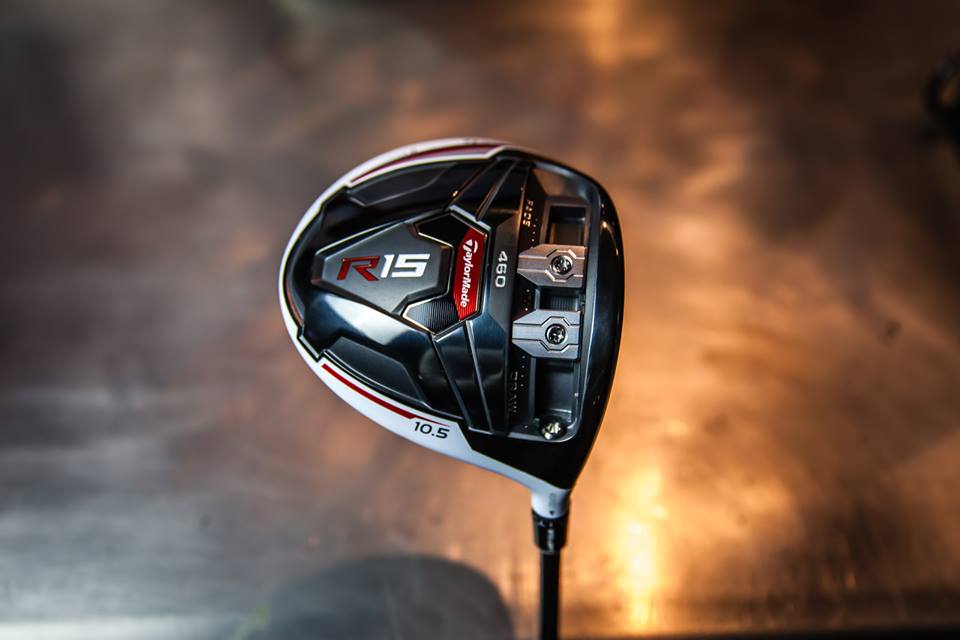 Available January 9, 2015, the R15 comes your choice of  four lofts– 9.5°, 10.5°, 12° and 14°, the R15 460 ($429) is offered in a white or black crown and is equipped with Fujikura's Speeder 57 Evolution shaft (X, S, R and M flexes). The club also features Lamkin's (Non-Cord) 48 gram Performance grip. Also $429, the R15 430 has a Fujikura Speeder 67 Evolution shaft (X, S, R and M flexes) and is offered in a white crown only. The loft options for the 430 are 9.5°, 10.5°, 12°. A R15 Tour Preferred version ($499) features a Speeder Evolution 661 Tour Spec in the aftermarket graphics with a Lamkin UTx grip. More than 20 custom TP shafts are also available at no additional upcharge.
Stay tuned to BustedWallet.com for upcoming, hands-on and in-depth review of the R15 where we'll find out if this beast is everything it's cracked up to be or just another marketing glamour shot.