A trusted name in cycling for decades, Pearl iZUMi's Pro line is a tribute to the company's dedication to fit and function. Combining modern design touches with tried and tested race fits, the Pro lineup will keep you comfy whether you're out for your first century ride or your 50th race. 
I had the opportunity to test both the Pro Bib Short and Pro Jersey for this summer riding season. I am happy to report that the duo has become one of my favorites for longer weekend gravel adventures, but the Pro kit can certainly pull double duty for a quick ride around town.
The Pro Bibs are not only luxuriously soft, but are cut from seven fabric panels to minimize seams. They also feature a well-cushioned chamois that has been perfected over 25 years of development – get schooled on chamois here!
The Pro Jersey doesn't have the same next to skin softness, but it is still smooth and breathes well thanks to strategically placed mesh panels. It also offers an abundance of storage options for loading up with ride essentials.
Let's get into the review! 
Pearl iZUMi Pro Bib Short Review Breakdown
Key Features:
Luxurious Italian PRO Transfer fabric 

PRO Escape 1:1® Chamois with floating top sheet

Seven-panel design minimizes seams 

Laser-cut leg openings with silicone leg grippers 

Laser-cut bib straps provide superior next to skin comfort

BioViz® reflective elements for low-light visibility

10.5" inseam
Design & Fit:
Coming from a bit of a MTB background in my early 20s, I hated the idea of bibs when I first started riding drops. I cycled through a collection of bib pairs only to realize my gripe was the straps almost every time. 
Pearl iZUMi changed my mind about bibs. Simply put, the straps are just right on the Pro Bib Shorts. The combination of wide laser-cut/seamless edges and a synthetic fabric blend that feels silky smooth next to skin keeps you focused on the task at hand: enjoying your ride!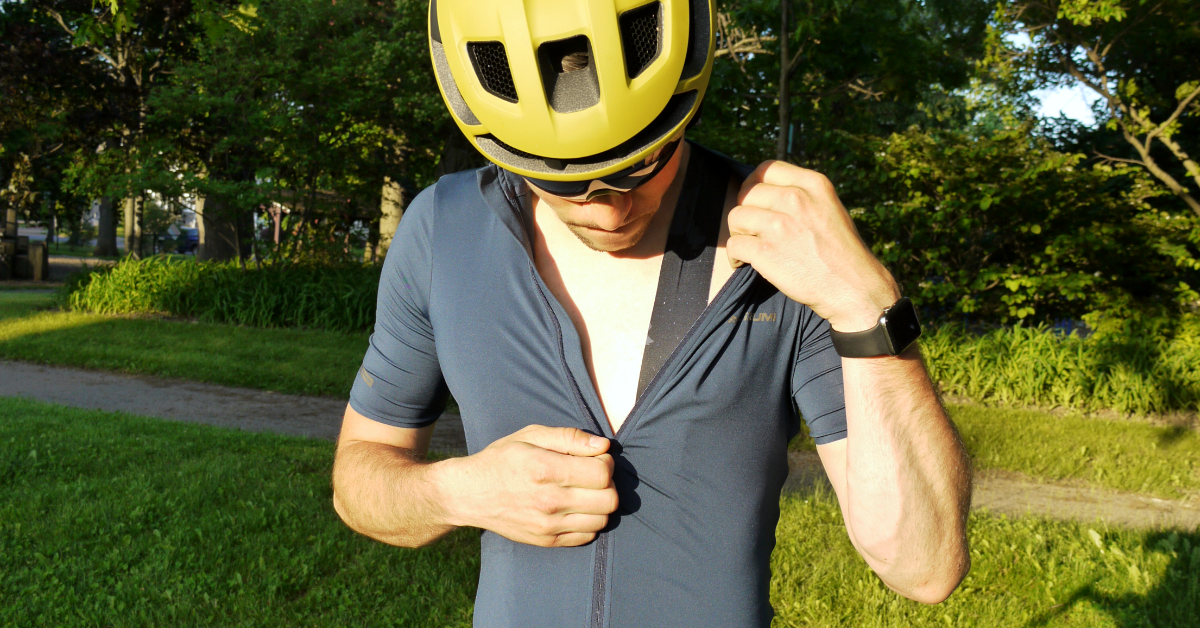 While they do have a skin-tight race fit, I honestly forget I am even wearing them. They have the right amount of stretch to move with you. Pearl iZUMi seven-panel design put the seams in all the right places. There isn't an extra or unnecessary seam to be found on these shorts, and the seams that are there are strategically placed to avoid any rubbing or discomfort – aka no inner thigh seams. 
I was lucky enough to test out the Black Cosmic colorway. I am a sucker for anything cosmic, galaxy, space, you name it themed, so these were right up my alley. It is a bit hard to tell online, but in person, there's actually a fair bit of blue-grey mixed in, so these shorts look great with a jersey in blacks, blues, or greys.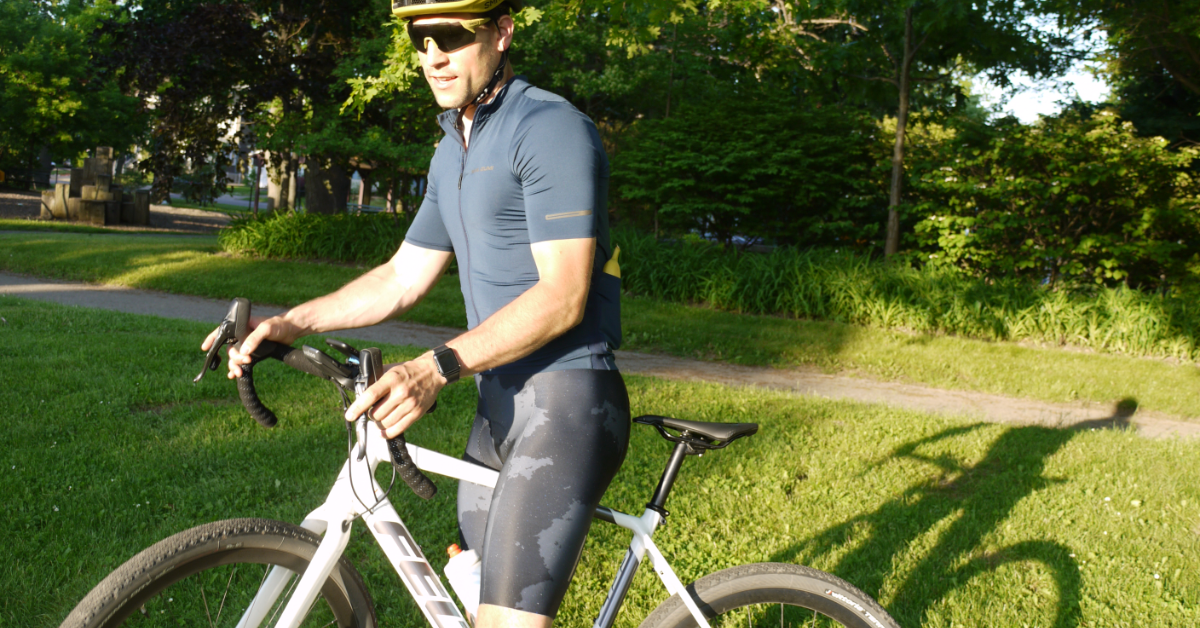 If I had any complaints about these bibs, it would be the lack of storage. On casual training rides, I sometimes wear a t-shirt with bibs. Weird look, I know, but I instantly find myself missing a pocket or two. Adding a zippered one at the center lower back or on one of the leg panels would be awesome. 
Ride Comfort:
If you took a peek at the link above, you'll see that the chamois fitted has been developed over 25 years of relentless testing, iteration, and more testing. Long story short, I am probably not worthy enough of a rider to enjoy such luxurious padding. 
There is certainly more padding than other bib shorts I've tried, but it somehow doesn't feel overly bulky or cumbersome when off the bike. On the bike, these bibs have provide all-day comfort and great dampening even when the riding gets bumpy on weekend gravel grinds. 
There is little to no bunching or creeping, thanks to a few rings of rubberized grips that work hard to hold the thigh panels in place. 
Overall, looking at the sizing chart, I realize I misread it. At 5'10", 175, and a 30-inch waist, I should have gotten a small. I've been testing a medium, but honestly, the form fit is still so secure that I wonder if a small would have taken away from the comfort. 
Materials: 
While I did touch on this briefly, the Pro Bib Shorts are really quite soft. Truthfully, I'd sleep on a pillowcase from this material! 
Made from a wonderful blend of 46% nylon, 38% polyester, and 16% LYRCA elastane. It has the right amount of stretch, but not to the point where it loses the supportive feel. It is quite breathable, moisture-wicking, and quick-drying.
Pearl iZUMi Pro Jersey Review Breakdown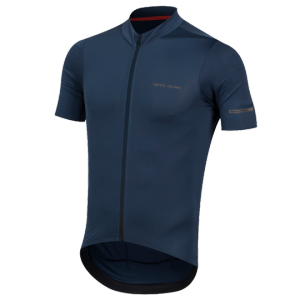 Key Features:
PRO Transfer In-R-Cool® fabric quick dry time

Bonded sleeve, hem and pocket for minimal fit and feel

Rotated sleeve construction for on the bike comfort

Direct-Vent open mesh side panels 

Five rear pockets plus zippered security pocket

Full-length zipper, one-hand use ready

BioViz® reflective elements for low-light visibility

50+ UPF rating
Design & Fit:
The Pro Jersey is a tried and true full zip, form-fitting, race-ready design with some additional creature comforts. With 5 drop-in pockets and another zippered security pocket, the Pro Jersey more than makes up for the lack of pockets on the Pro Bib Shorts. 
I am a big fan of the varying depths of the pockets. Taller items like nutrition bars, bananas (I know, more weirdness – I like real food), spare tubes, rolled up rain gear, and more all fit great. The shallower front pockets can hold multitools, tire levers, and more (for those who don't ride with bags). I've gotten great use out of the zippered pocket for my car or house keys, cuz who wants to lose that at mile whatever??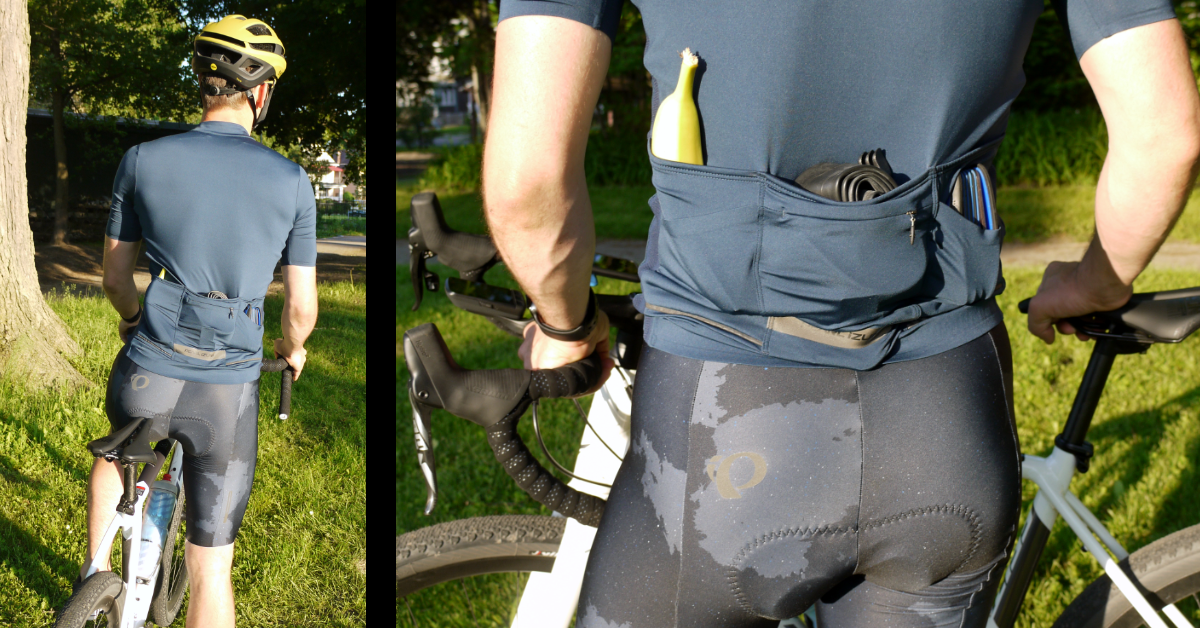 Other design features include rubberized grips at the rear of the jersey to lock it down in place, extra elastane at the sleeve ends to keep them in place when down on the drops, and a one-hand zipper pull.
Unlike the bib shorts, a medium is my size, and I'd be uncomfortable in a small. 
Ride Comfort:
While there is a bit less to say than the bibs in this regard, I do like the thought that went into the breathability of this jersey. With mesh paneling running straight down from the armpits, there is ample room to let body heat escape.
Like the bibs, Pearl iZUMi also optimized the seam design on the Pro Jersey, specifically for the arms. When stretched out for a decent, the seam does not ride up and bunch in the armpit, but rather rotates forward moving with the upper arms making for a more comfortable fit in attack position.
Materials: 
While there is no LYRCA brand elastane in the Pro Jersey, the 87% polyester and 13% standard elastane blend is plenty comfortable, has an ample amount of stretch, and features a 50+ UPF rating.
Mentioned above, while it's less soft, it isn't quite as important on the Jersey where there are fewer sensitive bits!
Pearl iZUMi Pro Bibs & Jersey - Cycling Gear Review
A race-ready kit for amateurs and seasoned riders alike. The bibs feature a fun design, comfy chamois, and rub-free straps for all-day comfort while the jersey ads storage and breathability to the equation. Whether you're after your first century ride or first race, Pearl iZUMi's Pro Kit will get you to the finish line.
THE GOOD:
Silicone grips on both pieces to help them stay put
Skin-friendly quick dry materials
Race-ready fit
THE NOT SO GOOD:
No pocket on bib shorts
Zipper on pocket of jersey hard to work with one hand