So you're looking for an Inverter Generator that'll power your tools, camper, boat, or home, and still be easily portable. So were we. Thanks to Energizer, we found a near perfect companion to help power our life with ease. The Energizer eZV3200P is small enough to travel with, powerful enough to power a 15,600 BTU air conditioner, and light enough to pick up by yourself (96lbs… although you may still want a friend to help if you lack the strength to lift that much comfortably). The eZV3200P is very well designed and has a good amount of features that'll make you say "oh, that's cool!".
Key Features:
Dual Wave Technology
Parallel Capable
Remote Start (my favorite feature)
52-60 db(A) Quiet Running
Built-in Mobility Kit
Digital Multi-Display
3200W Peak / 2800W Continuous
208 CC motor
15.5 hrs (25%) or 4.2 hrs (100%) runtime
2x 120V 20A socket, 1x 12V 5A DC socket, 1x 120V 23.3A twist-lock socket
eZV3200P Review Breakdown
Design:
The design of the eZV3200P is simple and functional. The "Built-in Mobility Kit" consists of two pre-installed wheels and a flip up handle that allows you to easily move it around on the ground to place in the perfect spot to setup up shop.  The exterior shell of the eZV3200P is made of a hard plastic that encases the motor and acoustic cabinet to help keep this generator quite while running. The amount of noise projected from the generator was much quieter than I expected. This was because of the well designed acoustic cabinet that helps dampen the amount of noise generated. The is a great feature, so long as everything keeps working as it should. The cost and time to fix anything past the acoustic cabinet could take some time and money when compared to a traditional generator.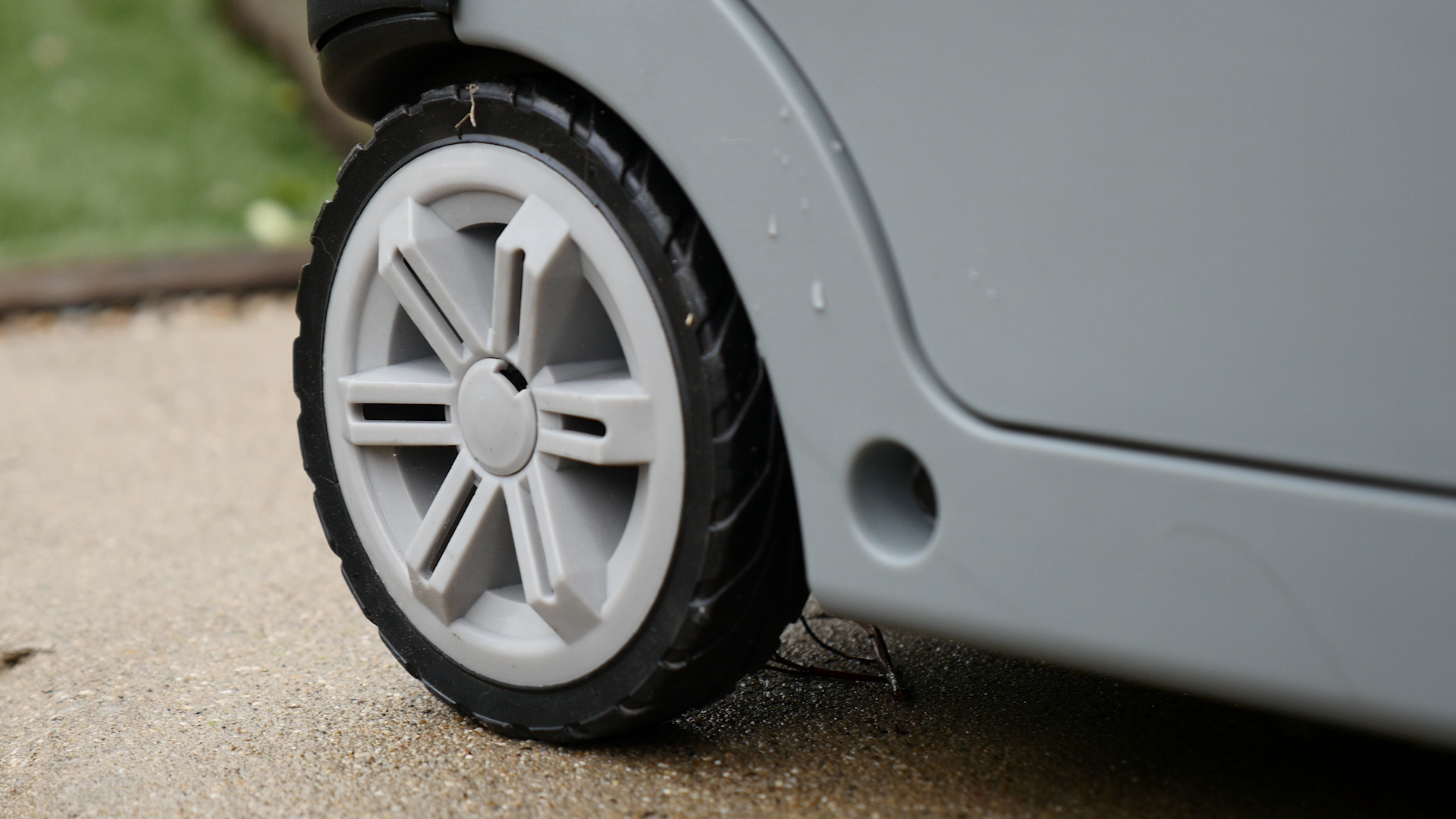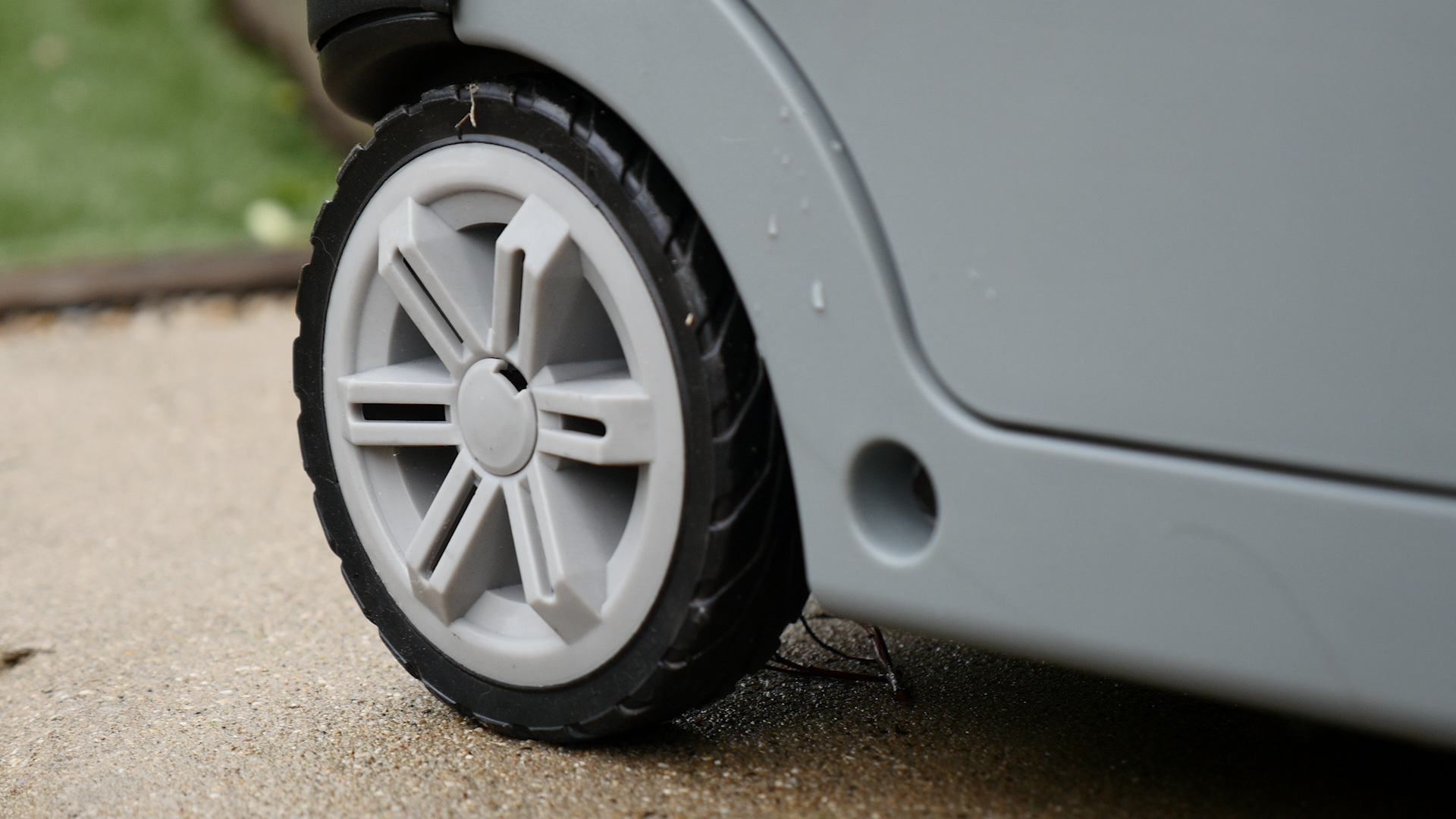 On the front of the eZV3200P you'll find a Digital Multi-Display which was very helpful when monitoring the engine speed, voltage, and run time. The Power switch is color coded in red and the "Ecomode" is color coded in green while the rest of the displays have a black background and white text that makes things easy to read. The eZV3200P has a 1.95 gallon fuel tank and an integrated gauge on top of the unit for easy monitoring. Overall, the design is simple and intuitive.
Setup: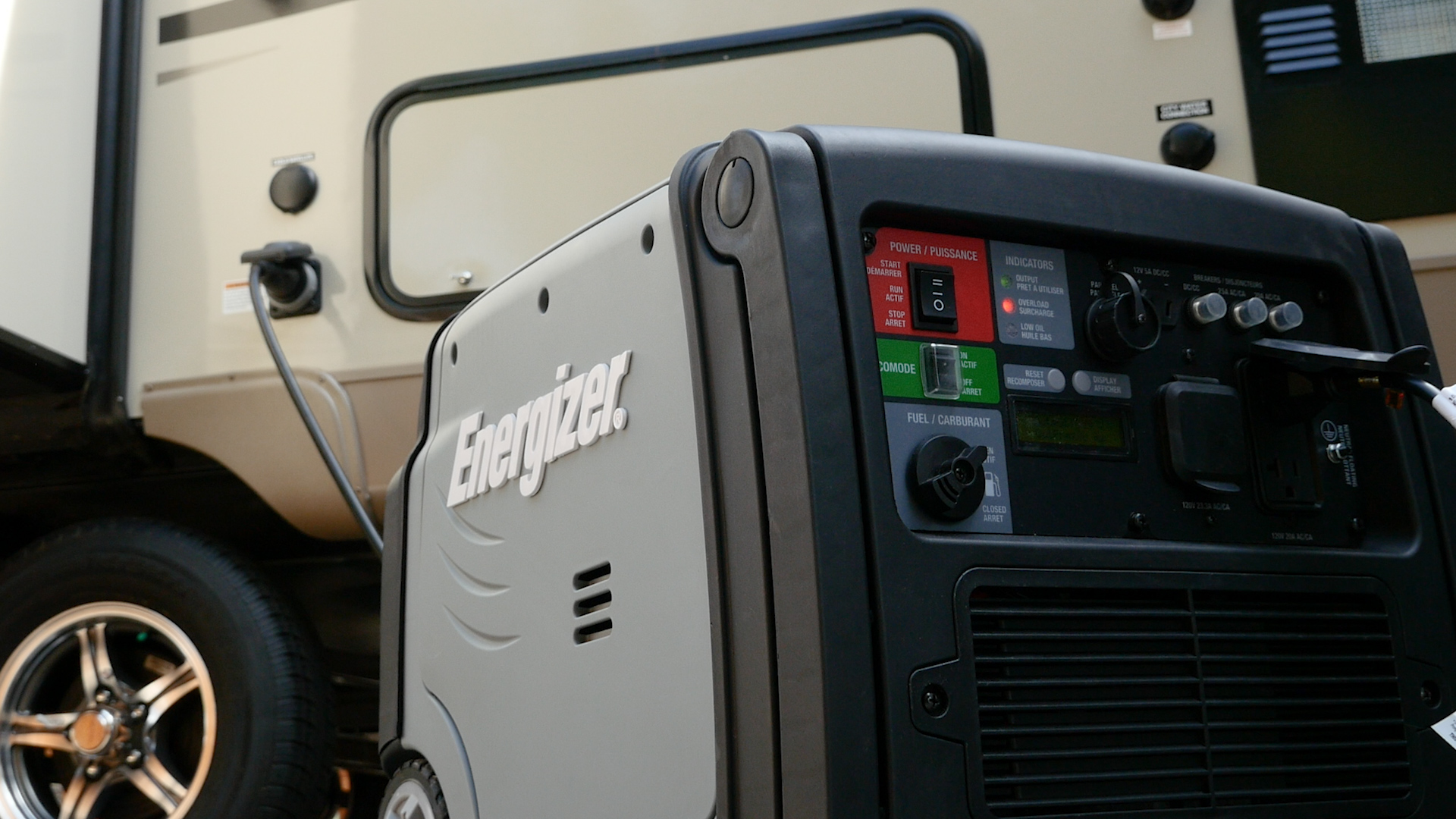 Setup was easy, but could have been quicker. I started by taking out the air filter, gave it a quick rinse, then applied some oil and squeezed out the excess. After re-installing the air filter I added about a half quart of oil until the dipstick read full. Connecting the battery terminals was the most time consuming part, mainly because the compartment was so tight and hard to work with. Nevertheless, after a few minutes of finagling with the battery, I was able to take it out, connect the positive and negative wires, then squeeze that mess back inside the compartment. Once that was done, it was just a matter of filling it up with some premium gas and pushing start. It fired right up the first time I pushed the start button as well as pressing the remote start and the pull start.
Starting: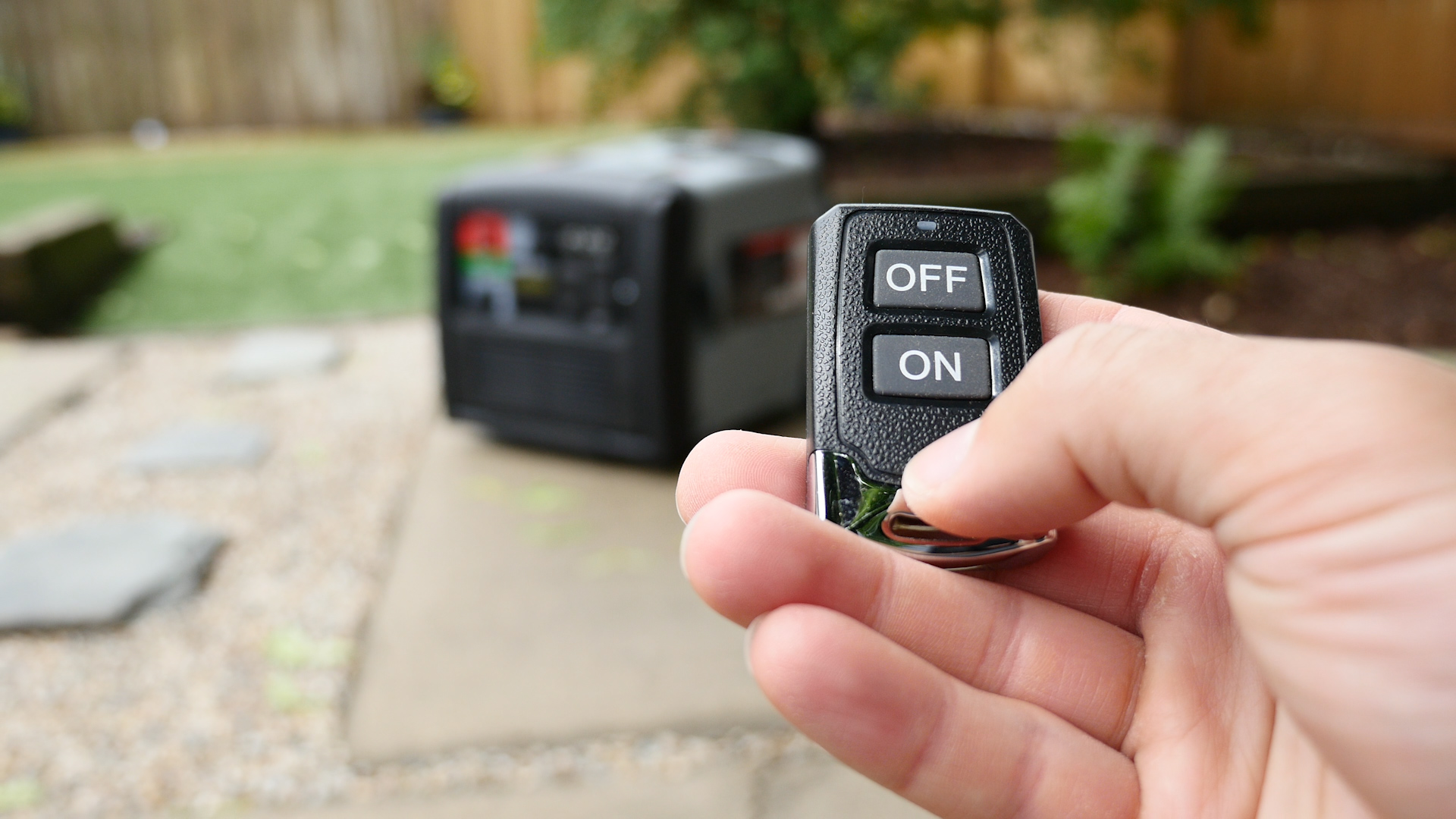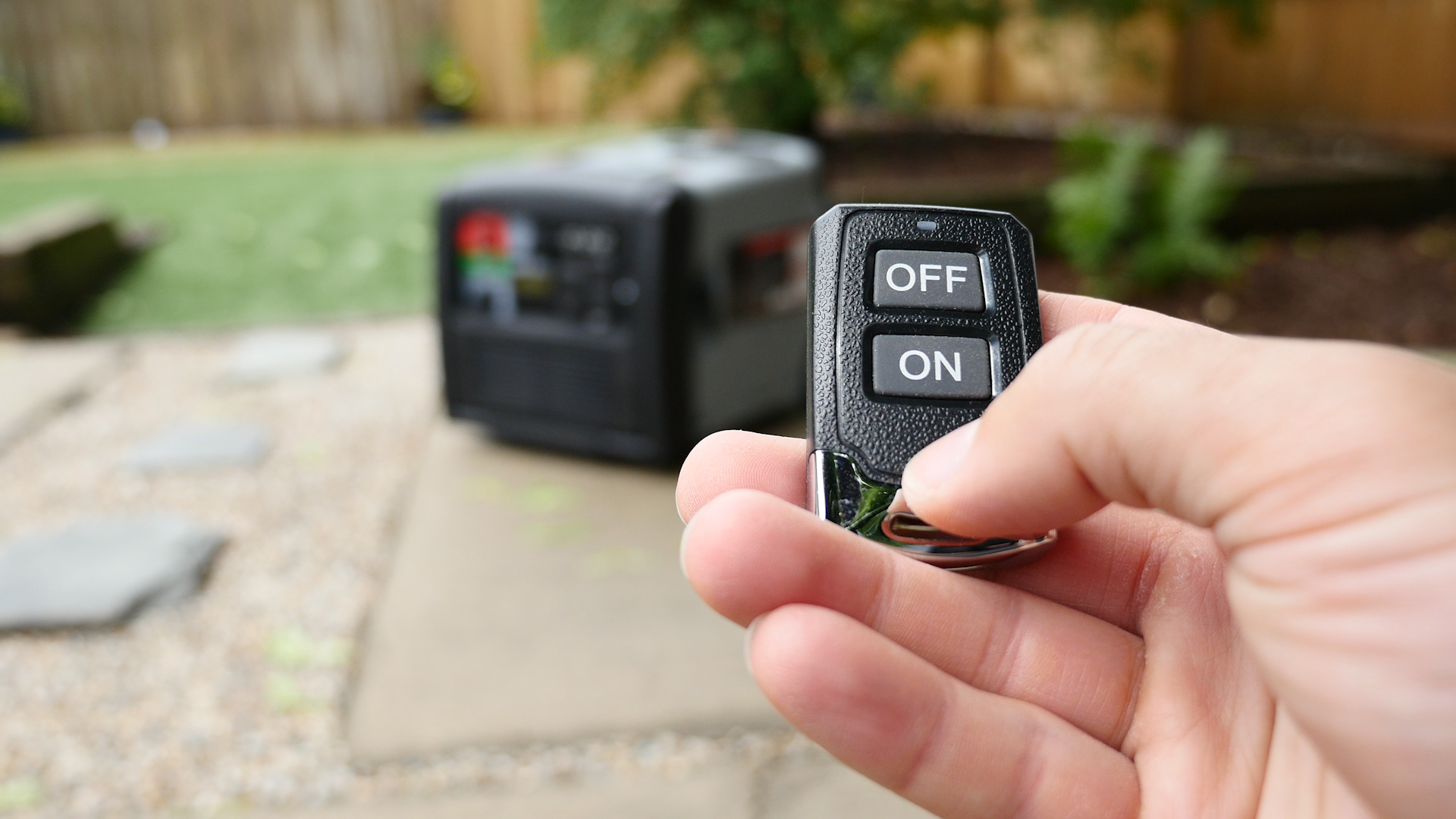 One of my favorite features about the eZV3200P is the Wireless Remote Start. This is ultra handy on those brisk mornings while camping, where you don't feel like getting out of your camper. As long as the fuel knob is turned on and your camper is already plugged into the generator, simply click the "On" button on the remote (within 100 foot range) and the generator fires up.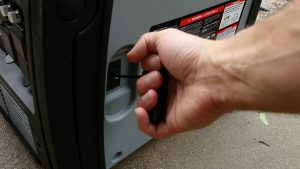 Thanks to the automatic choke and wireless capabilities, you can now stay cozy inside until the coffee is ready and the weather warms back up. It also works the same for turning it off at night or when your batteries are charged and you are done using it for a while. Of course if for some reason the remote start isn't working or you don't have it with you at the moment, you can also use the recoil pull start to power on the eZV3200P. Or just as easy as the remote start, there is also a switch you can press, located on the front, that powers up the generator in seconds.
Power:
While this little guy can output 3200W at peak performance with a 208cc engine, the Ecomode is what really makes the eZV3200P stand out in terms of fuel efficiency, power, and noise. While the eZV3200P is in Ecomode running at 25% it can last up to 15 hours. Taking it a step further, this model allows for parallel capabilities, which means you can combine it with another eZV3200P or smaller unit (eZV2000P) to help produce more output power. While in Ecomode and running parallel with another unit, together they can properly balance the load based on the size of the unit so that if there is a smaller generator running in parallel to help power a source, it will only draw what it needs from the smaller one and pull the rest from the bigger generator.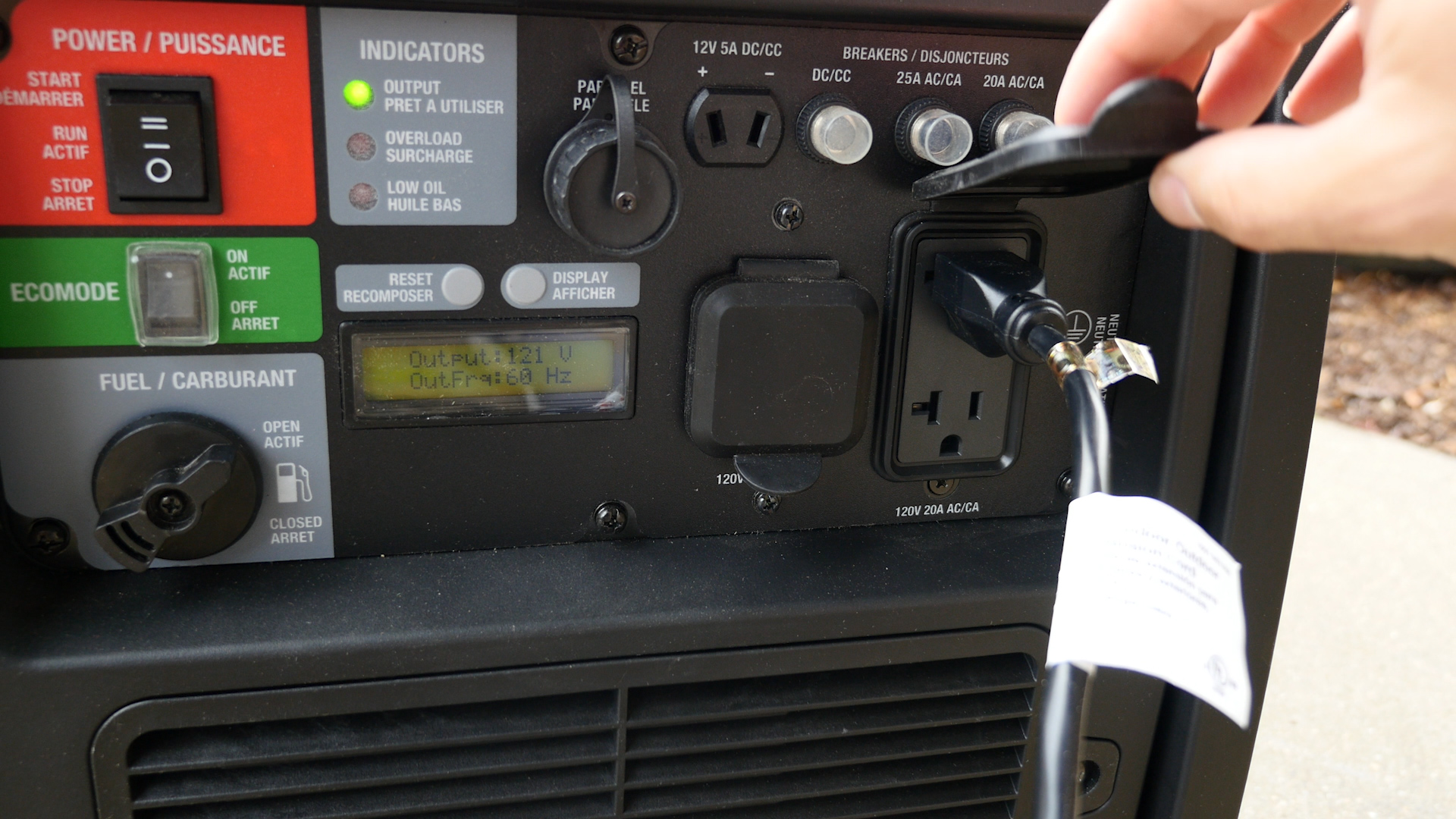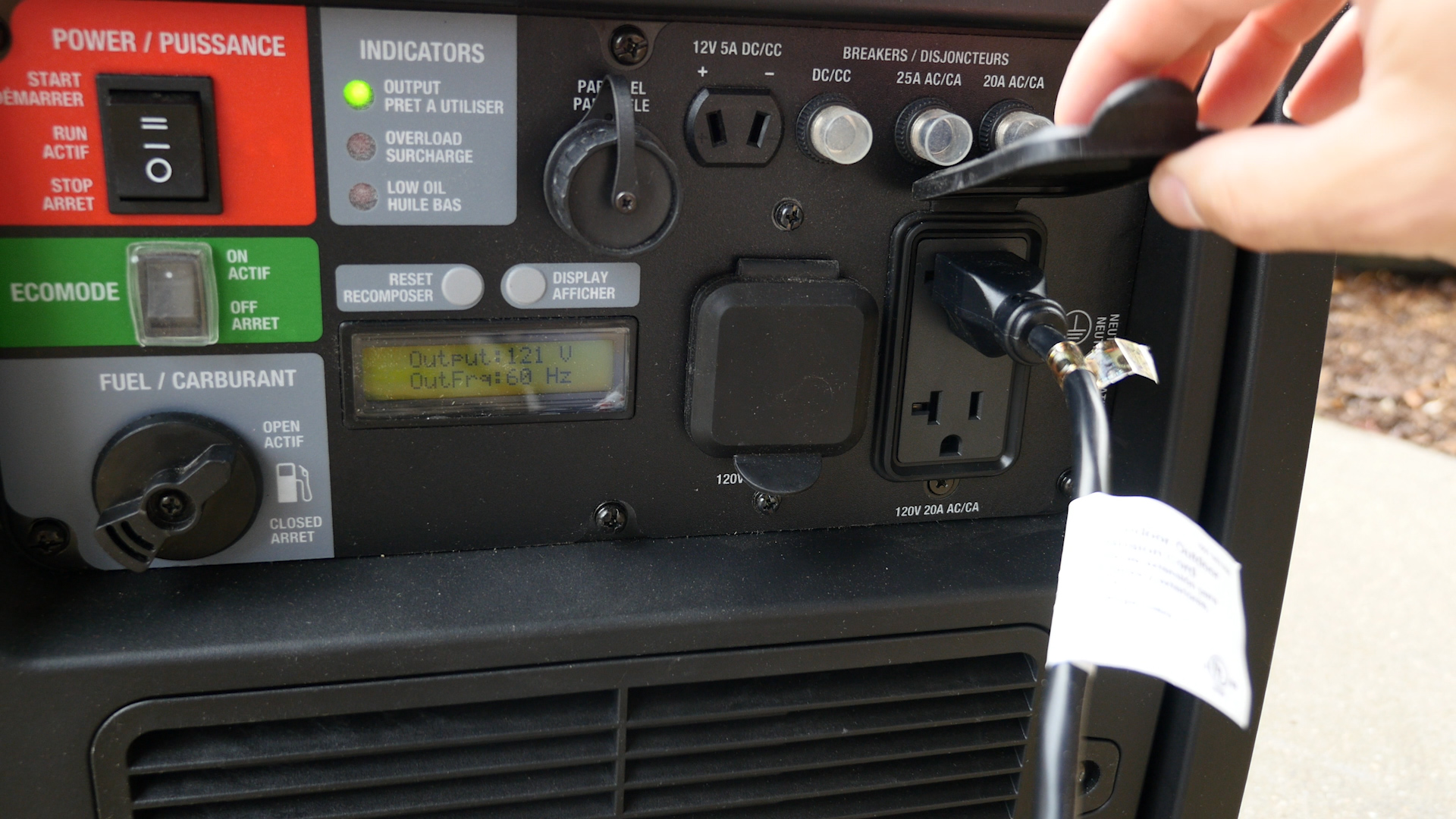 The eZV3200P comes ready with protected outlets that are covered by rubber to help prevent moisture and dirt from entering. The receptacles on board consists of a 1x 120V 23.3A twist-lock socket for camper or boat power cords as well as 2x 120V 20A sockets for your more traditional power cords, and even a 1x 12V 5A DC socket. The advanced inverter has dual wave control of both current and voltage to help produce a true sine wave in case there is ever an overload or rapid load change while using unstable appliances or power tools.
Value:
There are some decent Inverters out there on the market right now, but the eZV3200P has the best in class power with smart features that make powering your tools, camper, or house easier, thus making your life more efficient. From the ease of use, power, run-time, and efficiency you get with the eZV3200P, we think it's a great value and perfect companion to travel with or get the job done at home.
Buy Now: $949 or to learn more, check out: Energizergenerator.com
eZV3200P Energizer Inverter Generator
The Energizer eZV3200P is small, easily portable, powerful, quiet, and efficient. All features we've been looking for at a price that is reasonable.
The Good
Powerful
Efficient and quiet
Compact and easily portable
The not so good
Setup could have been a little easier