This is a sponsored post written by me on behalf of Don Q rum. All opinions are 100% mine.
Last month we introduced you to Don Q Gran Añejo – an aged, mellow rum that reminded us more of sipping on bourbon than rum. This time around we'd like you to say hello to Don Q Spiced, a premium spiced rum with warm, radiant, rich, golden hues and a medium to heavy texture. If you're a fan of spiced rums, this is one you should probably try. Ask your bartender, your local liquor store manager or your doctor… okay, maybe not the last one, but find a way to try this spiced rum in your favorite mixed drink – we think you'll like it. And here's why…
Aged for 3 years in American white oak barrels, Don Q Spiced turns out to be ideal for mixing cocktails. When sipping this rum neat, you'll notice the smooth, robust texture with noticeable legs. On the palate, warm kitchen spices like vanilla, cinnamon and caramel slowly give way to oaky notes and a touch of toasted coffee – a flavor profile that envelops your palate and warms your heart and soul. Perfect served over ice or in your favorite rum cocktail, this is a spiced rum unlike many others.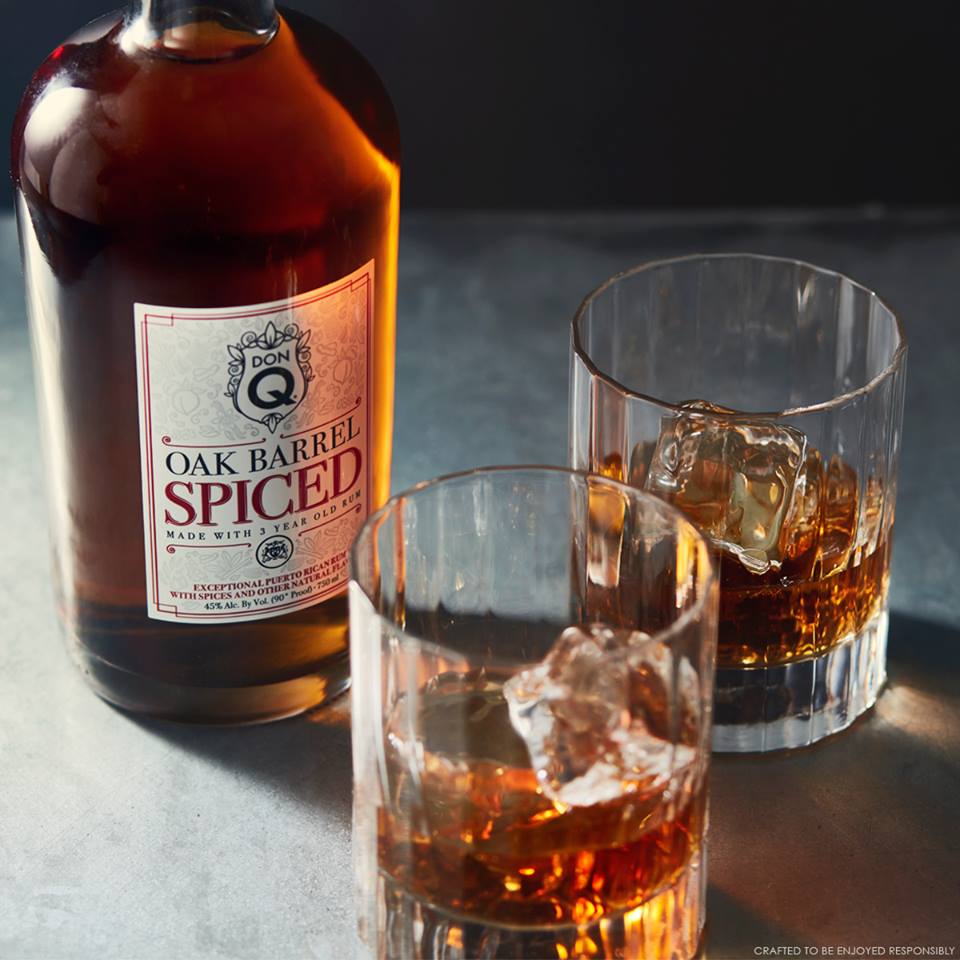 We've been playing mixologist around the office the past couple weeks and found that this rum is great for your traditional rum and coke mixed drink as well as a hurricane and a personal favorite… the dark and stormy! As we played with different concoctions and recipes, we were really surprised how well this spiced rum stood up to the challenge. Mixing is this rum's strong suit, but a few of us actually enjoyed sipping it on the rocks too. If you're a big fan of rum, you'll enjoy the notes of cinnamon, oak and coffee. The bite is definitely there, but as you swallow you'll notice it transitions into a mellow burn that subsides rather quickly and leaves you reaching for another sip.
Ringing up at less than $30 a bottle in most liquor stores, Don Q Spiced is also a great option for anyone on your holiday shopping list with a sweet tooth for rum. Looking at you Uncle Doug! Can you think of a better last-minute gift than booze anyway? I know, neither can we.
Don Q spiced mixes well, goes down smooth and won't break the bank. If you're looking to mix up your rum diet and want to try something that is unique we highly recommend giving Don Q Spiced a try. If you do end up picking up a bottle for that special someone on your list, make sure you have them mix you one of these as a thank you…
Spiced Daiquiri: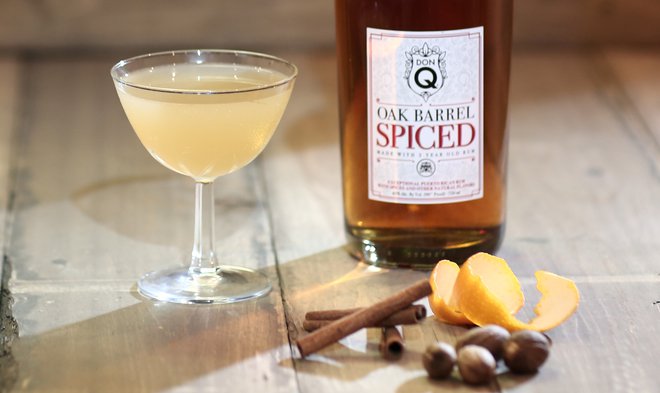 Ingredients:
1½ oz. Don Q Spiced rum
1½ oz. Lime juice
¾ oz. Vanilla simple syrup*
Two Drops of Angostura bitters
Method:
Shake rum, juice, syrup, bitters and ice. Strain into a coupe glass. Enjoy!
Already a fan of Don Q? Let us know how you like mixing this rum. Post your favorite recipes in the comments section below.
To find out more about Don Q and all their aged rum head over to their website: DonQ.com