This post brought to you by DICK'S Sporting Goods . The content and opinions expressed below are that of Busted Wallet.
DICK'S Sporting Goods is the country's largest sporting goods retailer. Five years ago DICK'S launched the Jersey Report to engage with fans and showcase the most popular jerseys across the country.  The report is based on online and in-store sales data and can be viewed by top jerseys overall, offense, defense, rookies and teams. Now let's see how DICK'S Sporting Goods is taking the game of NFL jersey buying to a new level!
DICK'S sells all the fancy jerseys your little NFL loving heart desires. You want the flashy new Seattle Seahawks neon green Russell Wilson jersey? Oh, DICK'S got you covered. You wanna look like a black and yellow, black and yellow bumble bee with the Pittsburgh Steelers Antonio Brown throw back jersey? Go on and throw that throw back on! For some of the more popular players like AJ Green or Aaron Rodgers DICK's even offers their college jersey for those people who want to prove they are hardcore fans through their jersey report. Most team's have a wide variety of home, away, women's, and throwback jerseys. Some of the lesser popular teams might only have a player's home jersey.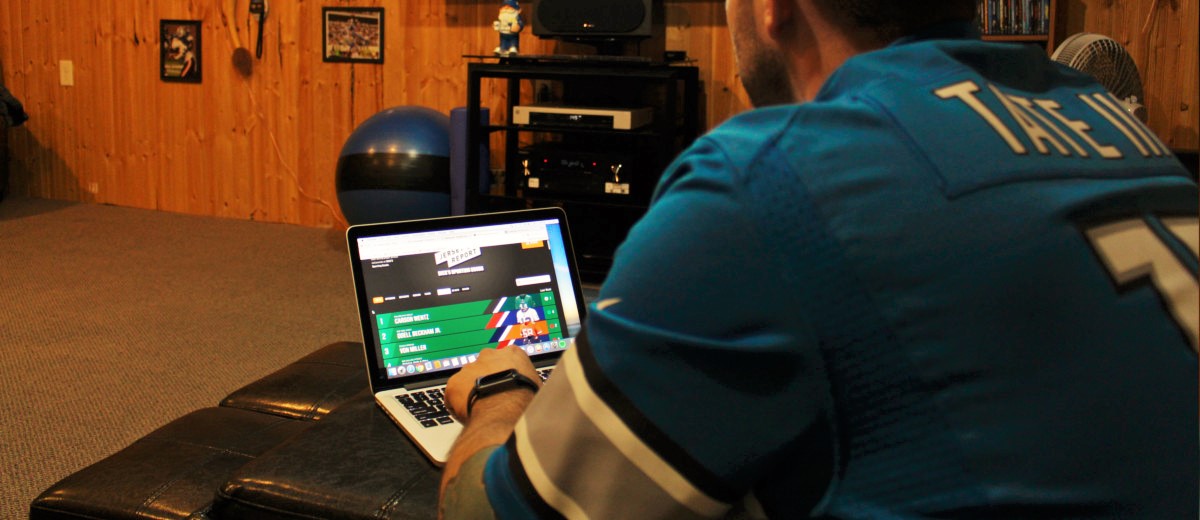 You can search the jersey report by overall player sales, offense, defense, rookies, and overall team sales. These rankings are updated weekly and you can also look up historical data by week, the last 30 days, or the entire season. In pouring through the numbers we found a couple interesting fun facts. Fact 1, You gotta love them Cowboys! Cowboys players currently hold 4 of the top 20 spots. Fact 2, Everybody loves offense! Of the top 40 current top selling jerseys only 6 players are defensive. One last fun fact. The current number 32 selling jersey isn't even a player it's the #12 fan jersey for the Seattle Seahawks. Another neat feature is you can send your pics of you in your new DICK'S jersey using #jerseyupgrade on Facebook and Instagram to make your team allegiance known to all!
For a quick taste of the jersey report click on the embedded widget below…

If you're in the market for a new NFL jersey check out the DICK'S Sporting Goods Jersey Report – you'll find out how popular your favorite player is and maybe some other cool team apparel to scoop up!