Let's face it, doing laundry is the worst! It's life's never ending chore. As soon as our clothes are clean, folded and put away it's time to get them out again and within just a few hours the cycle begins again. I've been washing my clothes since I was 14 or 15 years old. I only had a few nice shirts and pants when I was growing up so if I wanted to look nice I need to learn how to to do laundry myself. Ever since then I've been on my own. Then I got married at 27 and expected all my laundry woes would come to an end… not the case! My wife and I do our own laundry. Uggh!
Since I've been doing laundry for half my life you'd think I'd be good at it by now. Little did I know I've been doing it wrong the whole time. After talking with our friends at Sears Home Services I learned sperating clothes is a good idea. It is also smart not to over load the washer or dryer. They also taught me what each of the cycles on both the washer and dryer actually do.
Today it's time to learn how to do laundry properly. Here's 8 Tips for Washing Clothes Like a Man…
1. Sort your laundry – You probably already know you should sort clothes by colors to prevent color transfer, but it's also important to separate by fabric to prevent damage and fabric shrinking. For example, if you throw jeans and a delicate shirt in the same load, the shirt can get damaged by the jeans zipper and could shrink in the dryer.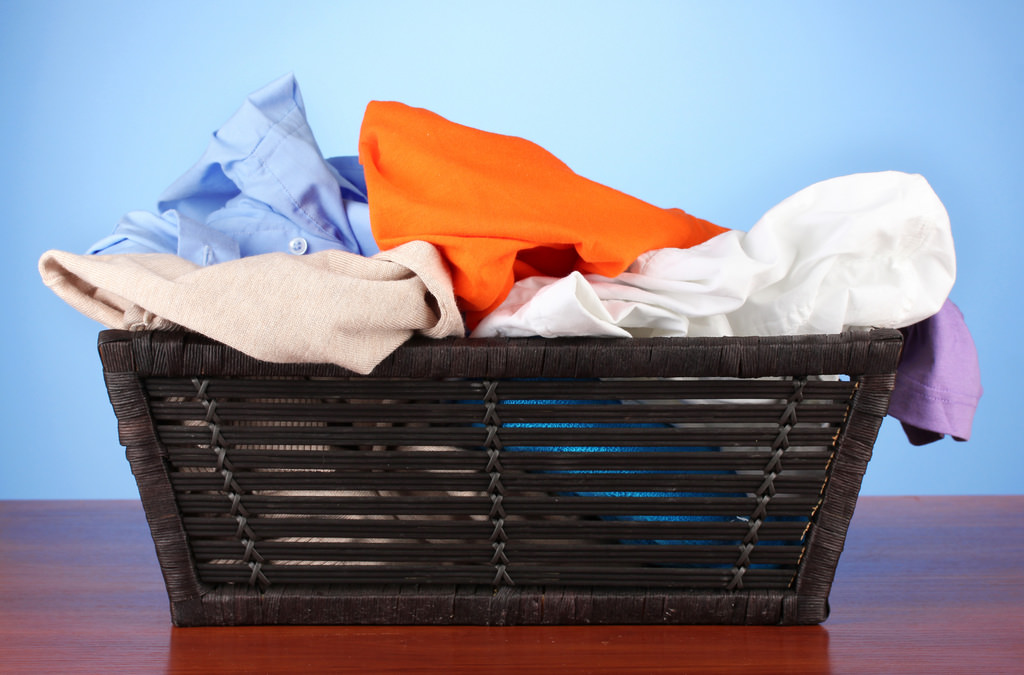 Here's a few suggestions sorting:
Whites – White t-shirts, underwear, socks
Darks – Black, gray, navy blue, purple, dark red
Light colors – Pastels like pink, lavender, yellow, light green, light blue
Bright colors – Any bright color including red, blue, green, purple, yellow
Denim – All jeans and other denim
Delicates – Linen shirts, cotton blends
Athletic apparel
Towels and linens
2. Be proactive – While doing laundry is already a chore, your future self will thank you if you take the time to immediately treat stains with a laundry stain stick and pre-treat stains with a stain remover before washing. As for your sweaty gym clothes, wash them as soon as possible and don't let them sit in your gym bag or hamper for too long as this can result in bacteria growth and foul odor. If you can't wash them immediately, hang to air dry.
3. Don't overload the washer or dryer – While you may have heard this advice before, it deserves repeating. In fact, Sears Home Services says overloading is a top cause of washer and dryer issues. In addition to potentially wreaking havoc on your appliances, cramming too many clothes will prevent them from getting fully cleaned and dried. Too many clothes in the washer makes it difficult for water and detergent to penetrate your soiled items. And stuffing your dryer too full results in soggy, unevenly dry and wrinkled clothes. The easy solution? Resist the temptation to jam all your clothes in a single load and follow the manufacturers recommended load size.
4. Choose the correct washer and dryer cycle settings – All those settings may seem like a mystery but selecting the right ones can help keep your nice clothes in like-new condition. Always check your clothes' care labels for the recommended washer and dryer setting, but here's a cheat sheet to demystify washer and dryer settings for once and all:
Wash cycles: 

Regular/normal is best for white clothes. The strong agitation and hot water will clean whites but may cause colored clothes to fade. If your machine doesn't have this cycle, choose hot water.
Permanent press cleans your clothes with mild agitation and warm water followed by a cold water rinse. This gentler cycle is designed for colored laundry. Don't have a permanent press cycle? Select warm water.
Delicate uses cold water and light agitation to gently clean lightweight and delicate clothing, such as linen shirts, cotton blends and athletic apparel. Before you toss a delicate item in the wash, however, check the label to ensure it's not dry clean only.
Dryer cycles:

Air dry / fluff uses no heat and helps remove pet hair and wrinkles from clothing, as well as freshen up clothes that have been in storage for a while.
Permanent press uses medium heat to smooth out wrinkles while avoiding high heat that can shrink clothes and fade colors. Select permanent press for colors, lightweight cotton, linen and other natural fiber clothes and synthetic fabrics. Use this setting for clothes labeled "permanent press."
Automatic / regular uses high heat and relies on the dryer's moisture sensor to determine when clothes are dry and shuts off the dryer. Choose this cycle for heavy-duty laundry such as jeans, towels, sweats.
Timed dry lets you choose the length of the cycle. It's ideal for loads that aren't dry after the automatic cycle or heavier clothes that will take longer to dry.
Steam adds moisture and heat to refresh clothes. Use the steam cycle for wrinkled clothes.
5. Avoid dryer sheets with athletic clothes – Dryer sheets can leave a residue that clogs the fibers on these types of fabrics, preventing sportswear from wicking sweat while encouraging odors. Always check the care instructions on athletic clothes.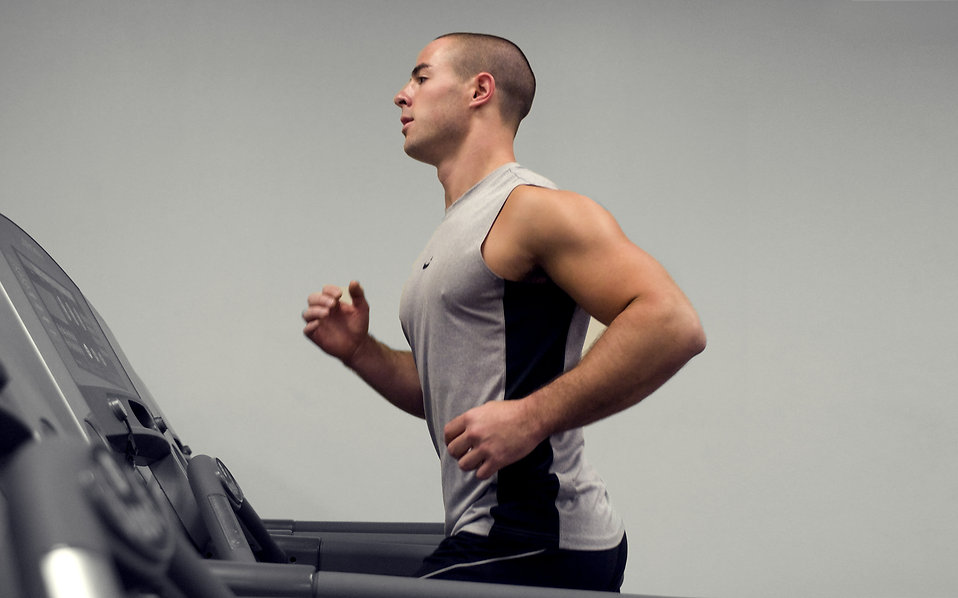 6. Prevent your clothes from shrinking and fading – Other than doing laundry itself, the most annoying part of the process can be shrinking your new shirt. Why does this happen? All cotton will shrink, so drying cotton clothes with high heat will likely result in shrunken and faded clothes. Check the fabric's label and read your dryer's manual, and stick with medium and low heat for cotton clothes.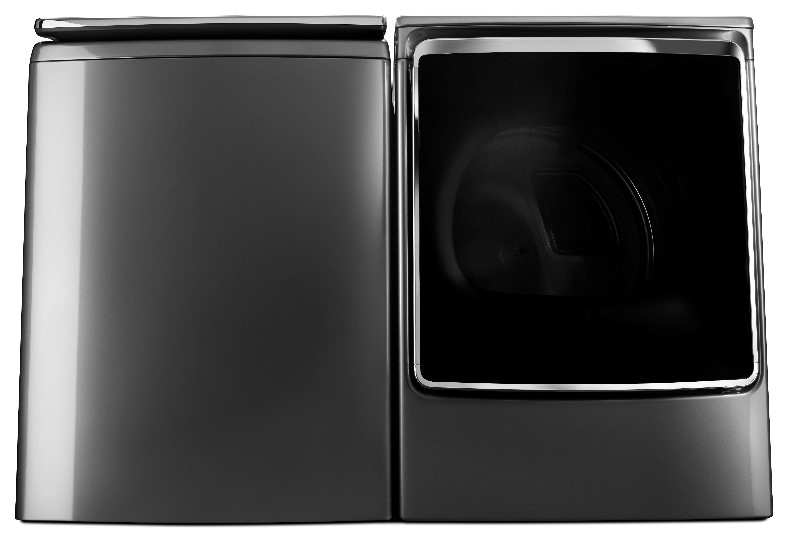 7. Clean your dryer – It's recommended that you clean the dryer lint trap after every single load to ensure your machine is drying clothes as quickly as possible, which will save you time and energy. A lint brush is a good tool to have and will help clean the dryer lint trap. If the automatic cycle isn't fully drying your clothes, you should also clean the moisture sensors with soap and water to remove the chemical residue from dryer sheets, which can cause a build-up and trick the sensors into thinking your clothes are dry. Moisture sensors are thin strips typically located near the dryer vent. Finally, it's important to clean your dryer vent pipe every 12-18 months for optimal efficiency and to prevent fires. You can clean it yourself using a vacuum attachment or call the professionals from Sears Home Services.
8. Know where to turn for help – Unless you enjoy spending your weekend at the laundromat, you'll want to know how to fix laundry appliance issues fast. SearsHomeServices.com offers DIY quick fixes for washers and dryers to try to troubleshoot issues yourself. The website's mobile-friendly design lets you attempt DIY