Last month the nice folks at Yamaha sent over one of their newest digital sound projectors, the YSP-1400, for our team to fully test and review – needless to say we were delighted.  The YSP-1400 is equipped with 5.1- channel surround sound that is delivered by Yamaha's exclusive Digital Sound Projector technology.  Even though the YSP-1400 lacks an external sub-woofer – there's no need to fear, because this sound bar features built-in sub-woofers for deep, rich bass.  Integrated into this delightful sound bar is Bluetooth technology that allows you to sync your tablet, phone, or computer completely wirelessly.  It goes without saying, on paper the YSP-1400 looks very impressive.  Luckily for our avid readers we put in the hours to make sure the product delivers on it is promises. Now, onto the review.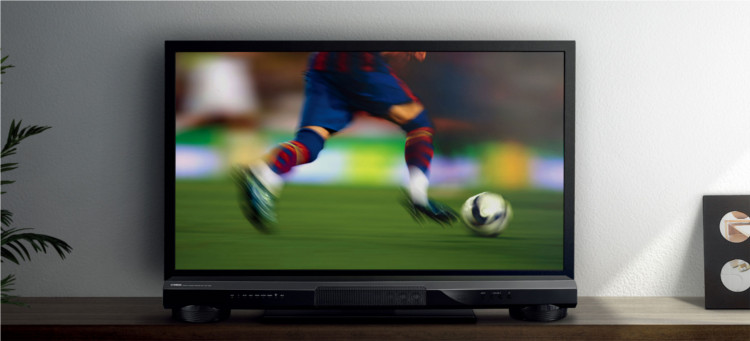 Key Features:
Compatibility with various sound formats, such as Dolby Digital and DTS Digital Surround
Four CINEMA DSP Programs; Movie, Music, Sports, and Game mode
Bluetooth wireless music streaming
Single cable for easy connection
Compatible with the Home Theater Control App (Available on iOS and Android) Control the sound bar via Bluetooth
UniVolume feature.  Maintains consistent volume level between different channels, programs, commercials and input sources
Tech/Specs:
General
Output Channel
5.1-channel
Output Power
76 W total power: 2 W x 8 beam drivers + 30 W x 2 subwoofers
Power Consumption
24 W
Standby Power Consumption
0.5 W
Beam Drivers
1-1/8" x 8 beam drivers
Woofers
Dual 3-1/4" subwoofers
Dimensions (W x H x D)
39-3/8" x 3-3/4" x 5-1/4" (With brackets: 5-1/2")
Weight
9.5 lbs.
Input / Output
Digital Optical
1 in
Digital Coaxial
1 in
Analog Audio
2 in (Stereo 3.5 mm, dual RCA)
Sound Technology
Surround Technology
Digital Sound Projector
CINEMA DSP Movie
1
CINEMA DSP Music
1
CINEMA DSP Entertainment
2 (Sports, game)
UniVolume
Yes
Audio Formats
Dolby Digital
Yes
DTS
Yes (DTS Digital Surround™)
Connectivity
Wireless Music Streaming
Yes (With Bluetooth®)
Other Features
App Control
Yes
TV Remote Repeater
Yes
Learning Function
Yes
Setup: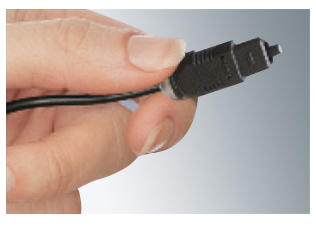 Does not get any easier than this.  Yamaha states the YSP-1400 is one of the simplest setups on the market and they are not joking.  The YSP-1400 connects to the TV via a single optical cable. There are also two digital inputs available.  The connections are easy to find and installation is a breeze. We were up and running in no time with this sound bar.  In addition the YSP-1400 offers two analog inputs (3.5 mm stereo and a dual RCA) which allows you to accommodate additional sources if you need them.  We also downloaded the Home Theater Control App on our Android phone through the play store and we definitely recommend downloading this app.  Connecting with the YSP-1400 via Bluetooth the app allows you to control pretty much everything about the sound bar.  You can change inputs, surround sound modes and even change the direction of the sound beams to optimize your sound.  For beam positioning you can input your room size and distances to walls for detailed sound beam positioning.  We installed the sound projector in our game room and found ourselves getting the tape measure out so we could put accurate measurements in the app.  Downloading the app and getting it connected to the sound bar is very easy and took under less than five minutes to get it up and running.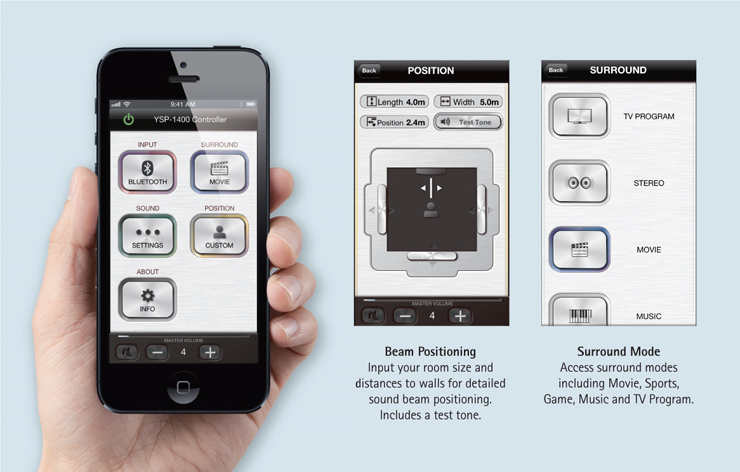 Design:
The YSP-1400 is an inclusive sound projector in our opinion.  With built-in sub-woofers and eight array speakers on the front and two down-firing sub-woofers built into the feet of the sound bar you get excellent sound and importantly, no wires!  You can have this up and running with one wire from the YSP-1400 to the TV and then the power cord connected and you are ready to go.  Since the sub-woofers are built-in you have no need for any additional set up.  The sound projector does have brackets included so you can mount the unit if you choose.  We thought it looked great resting on the entertainment center and with a rich, glossy-black finish and the slim design it is a very sleek looking unit that blends in nicely.

Audio Quality:
The true test of any sound system is the quality of the audio coming out of it.  We can talk all day about the look, the lack of wires, the cool apps but what everyone wants to know is; how does it sound? The YSP-1400 proves to be no disappointment.  With its slim design and built-in features it can look unassuming but this sound projector packs a punch.  The eight array speakers are a good size at 1-1/8″ that provide exceptional power and clarity. The sub-woofers drivers measure in at 3-1/4″ that is combined with high-rigidity bass reflex ducts and a large-volume cabinet.  With all of these working harmoniously together it delivers a clear, rich and deep bass that enhance your listening experience.  With the ability to adapt the sound bar from movie, sports, game, and music mode it allows you to find the perfect sound for your situation.  With it's independent right and left channel configuration you are getting first-rate sound imaging.
Value:
Priced at $399.95 we found this to be extremely reasonable.  When we got into the all of the offerings that were built-in the YSP-1400, we determined that you are getting an all-inclusive product.  From the moment you open the box you will be impressed with the lack of cords and the easy install.  You be pleased that you don't have to set up sub-woofer in another location and try to hide it from being an eye sore in your room.  All these things make it a good value, but what makes it a great value is when you turn it on and slide in a Blu-Ray and you enjoy the rich, crisp, and powerful sound coming through.  You will be thankful you didn't have to run extra speakers throughout the room to get the same sound quality you would get the YSP-1400.  Overall, we feel this is priced appropriately for the market and with the low hassle set up and great sound, it is worth the investment.
Yamaha YSP-1400 Sound Bar: Tech Review
Whether you are looking to improve the sound quality in your living room, game room, or party room, the YSP-1400 will make a great addition to any environment. The ability to optimize the sound based on room dimensions and the type of medium you are using it for (movie, games, music, etc) really makes the YSP-1400 a great versatile option for any home. Enjoy the tremendous sound quality and ease of use but don't forget to download the app to your device to really maximize the fun. Enjoy!