With the predominate presence multi-player has on the gaming community, the ability to communicate with others is a must. Planning elite hits in Tom Clancy's Ghost Recon or a full on raid at the Tomb of Sargeras, communication is key.  Our friends at Turtle Beach are so accommodating that they decided to hooked us up with the Ear Force Recon 150 to test and review. Turtle Beach is one of leaders in the world of gaming headsets and from what we have tested it's pretty clear why. Whether you're a professional hardcore gamer, casual player, or even just starting out, Turtle Beach has the gaming headset to help you truly master your skills.  Ranging from Elite Pro to Recon Chat, they have a headsets that will fit all types of styles and experience level.  The Recon 150 are truly meant for those who are not quite world leaders but those who still want the great quality in a headset. Here is our review;
Key Features:
Rugged, Comfortable Design
Versatile Compatibility
High-Quality 50mm Speakers
Crystal Clear Chat
Convenient In-Line Controls
Turtle Beach® Recon 150 Headset – Review Breakdown
Design: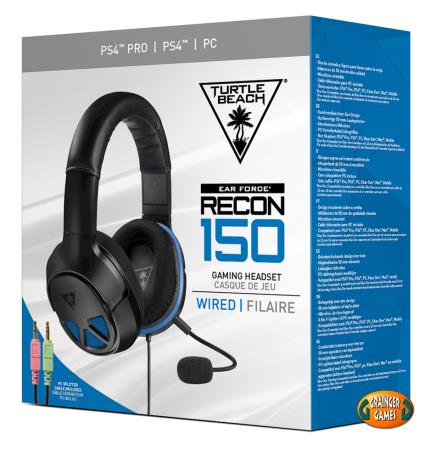 Do not be fooled by the lettering on the box.  Turtle Beach states this is meant for the PS4 and the PS4 Pro but that is only a touch of what the Recon 150 can do.  Using a 3.5 mm jack instead of a USB port, the Recon 150's versatility is unmatched by most of the competition.  From your cell phone to PC, the massive sound starts as soon as you plug it in.  For those XBox fans, yes it even works on the new controllers. As for the PS4, which is what we primarily used while testing, being wired into the controller was a blessing and a curse.  The great part is that you do not need an extension cord that you'll most end up tripping over or need to sit three feet away from the TV.  From across the room you can enjoy playing without worry, and it plays everything through the 50mm speakers so you can turn it up without bothering the neighbors.  The down fall of being plugged in is that it tends to drain the battery on the controller rather quickly, which means switching out controllers every couple of hours.  As for the style, they fall into the basic category.  Nothing seemed to be real over the top, no cool LED lights or Superhuman Hearing like the Turtle Beach Stealth 520 has.  The controls are pretty straight forward as well. Mute and volume control, that's it.  The over all design is basic but the internal parts is where Turtle Beach makes up some ground.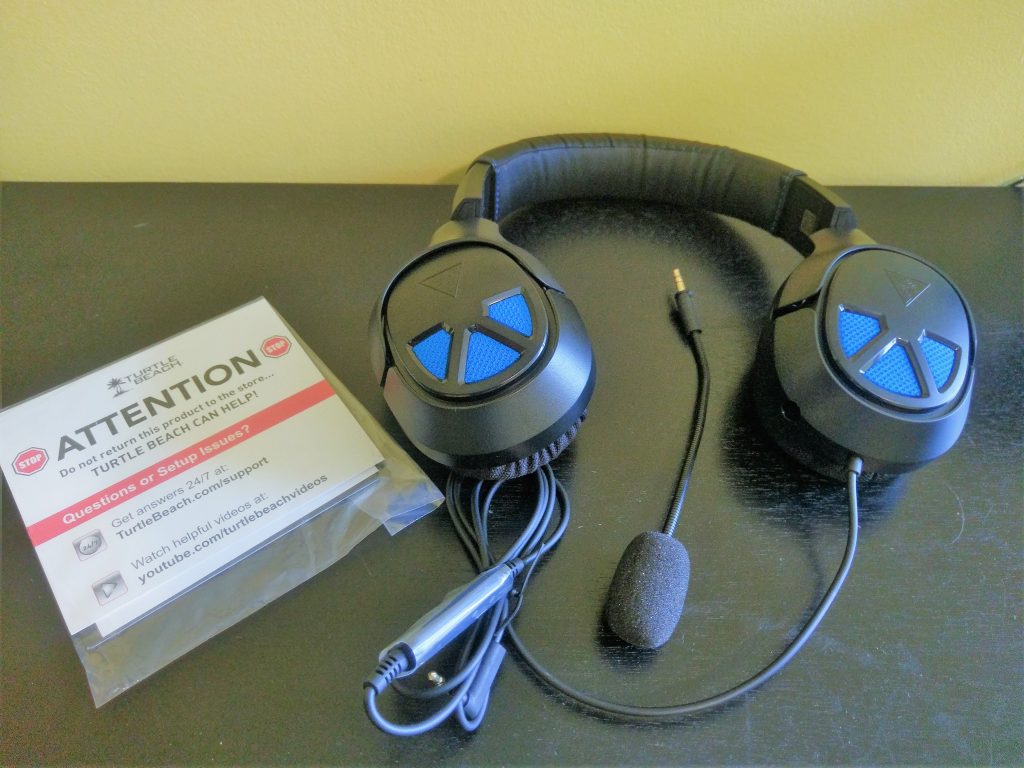 Acoustics:
As I stated earlier, the ability to communicate is imperative to any gaming session. From having light conversations while playing at the TPS Sawgrass to having barking orders to noobs in Destiny, all types are important.  Nothing creates more tension than the spotty conversations at a crucial time.  The Recon 150 offers clarity to help completely eliminate those spotty issues. With the wired feature, the voice lag was almost non-existent. I was able to hear every complaint or snarky comment each twelve-year-old made as I destroyed them. The clarity of the microphone was spot on as well. At times it did seem a little much though.  During one of my sessions, my neighbor decided to mow his lawn forcing me to mute myself until he was finished.  I also prefer to game with music in the back ground and had to settle for the in-game music instead.  For this I love any sort of noise canceling.  Just something to cut out the back ground noise that life tends to throw.
Now on to the 50 mm speakers. I did not know what I was expecting when I tested the overall performance by plugging them into my laptop and putting on Pandora.  All I know is that I was truly shocked to hear how well everything came through.  Listening to in-game music or constant banter does not do these justice at all.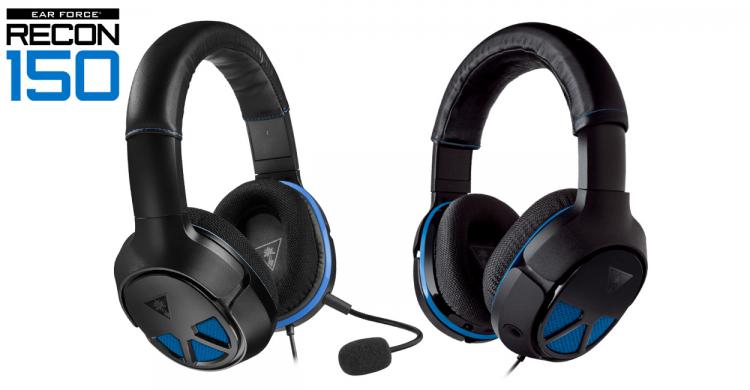 Comfort: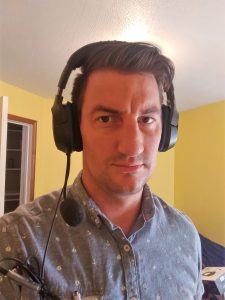 I won't lie, I hate on ear head sets.  I understand that they are lighter and smaller but the over all quality can not compare to those of the over ear.  Even with the slightly bulkier style they offer everything is better.  The Recon 150's fit right in that category.  They are super light and comfortable for those long gaming sessions.  The mesh ear coverings were a little stiff at first but once they got broken in, they became extremely comfortable.  Also they allowed for my ears to breathe eliminating the chance to get all sweaty or too hot.  I found however that they needed to be consistently adjusted.  Any time I turned or moved violently they had a tendency to slip down, which I move a lot and that became annoying.
Value:
Landing somewhere around the middle pricing range as far as gaming headsets go, I have to say I was satisfied. Keeping that in mind, I strongly believe these are priced exactly where they need to be.  As of now the Recon 150 are exclusively offered at Best Buy with the price tag of $69.99 for those in the US. For those elsewhere at participating retailers in the UK and Australia, and in select territories across Europe.
Buy Now: $69.99 or to learn more, head over to: TurtleBeach.com
Turtle Beach Recon 150 - Tech Review
I honestly was shocked at how well I liked these. The sound quality impressed me the most. I just found myself wanting a few more features that the more expensive head sets have. Overall these are a solid choice for the casual gamers. If you are one of those who just want to game with friends and are not going for professional status, then look no further than the Recon 150.
The Good:
Super Comfortable
Extremely Compatible
Amazing Sound
The Not So Good:
Basic Over-all
Lack of Noise Cancelling Technology