We certainly had a winter for the books this year, and once the snow finally melted, we just couldn't wait to get out on the river and pluck out some trout and perhaps a few bass. The problem is, with so much run off and and heavy rain in the early summer, the rivers have become high, fast, and all around sketchy to try to walk around in. As a result, the fishing may have been lousy, but we've had some terrific conditions to test out the new G3 Guide Bootfoot Waders from Simms. Established in Bozeman Montana, and committed to U.S. based manufacturing and business ideals, Simms has been one of the top innovators in wader technology since 1980. With a shared partnership with W.L. Gore & Associates, the makers of GORE-TEX fabric, Simms has always been a great source of reliability for the angler seeking out that next big catch on the river.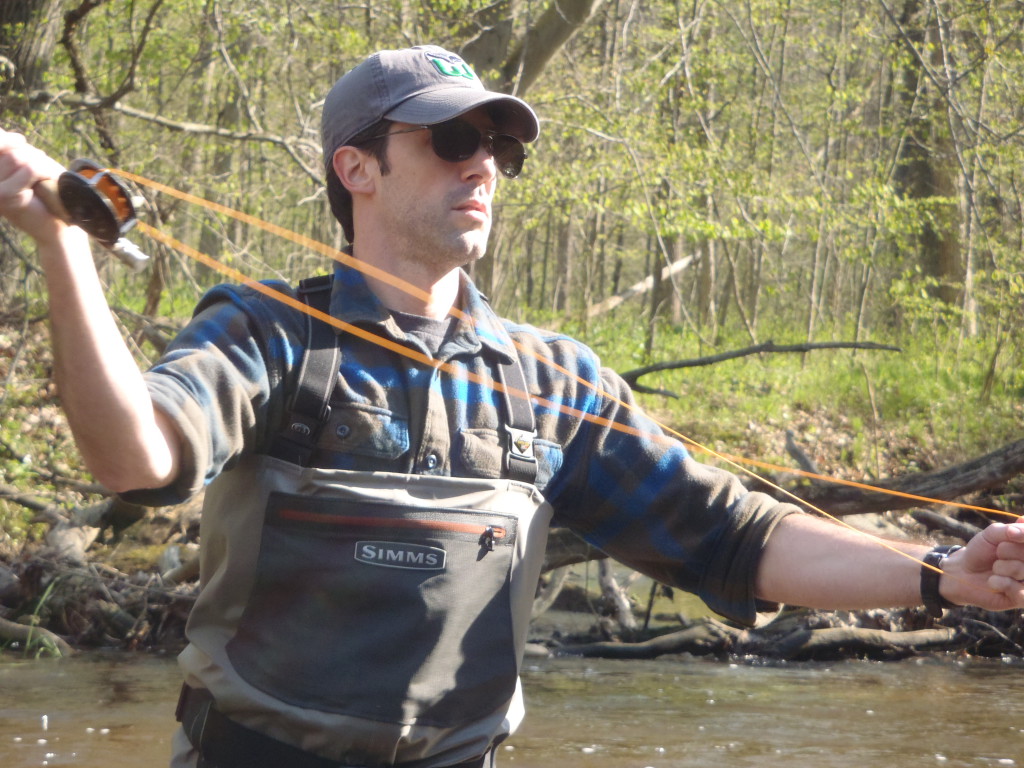 Key Features:
Featuring GORE-TEX Pro Shell fabric – offers the most durable waterproof/breathable fabric designed to meet the demands of professional guides and hard core anglers
GORE-TEX 3-layer Pro Shell Technology in upper/GORE-TEX 5-layer Pro Shell Technology in lower – 25% more breathable
Patented front and back leg seams provide articulated fit, maximum comfort and mobility
Removable Tippet Tender Pocket with dual entry zippers & retractor docking station
Adjustable 1.5" elastic suspenders with YKK buckles
Low profile belt loops with 2" stretch nylon wading belt
APPROX. WEIGHT: 136 oz/3.85 kg
FABRIC TECH: GORE-TEX 3-layer Pro Shell Technology in upper/GORE-TEX 5-layer Pro Shell Technology in lower – 25% more breathable
G3 Guide BootFoot Lug Sole Waders Review Breakdown
Fit & Comfort: 
Upon first slipping into the G3 Guides, we felt that they were a little large for your average sized person. In this case, we test fitted the size M/10 wader on a 5'10" male weighing approximately 160 lbs. These are the smallest size the G3s are available in with a size 10 boot, and there was a surprising amount of height to the waders related to the angler. However, when it comes to waders, it's better to have too much material than too little, and once we had the belt and suspenders adjusted properly and began working our way into the water, any concerns of all around body fit were gone.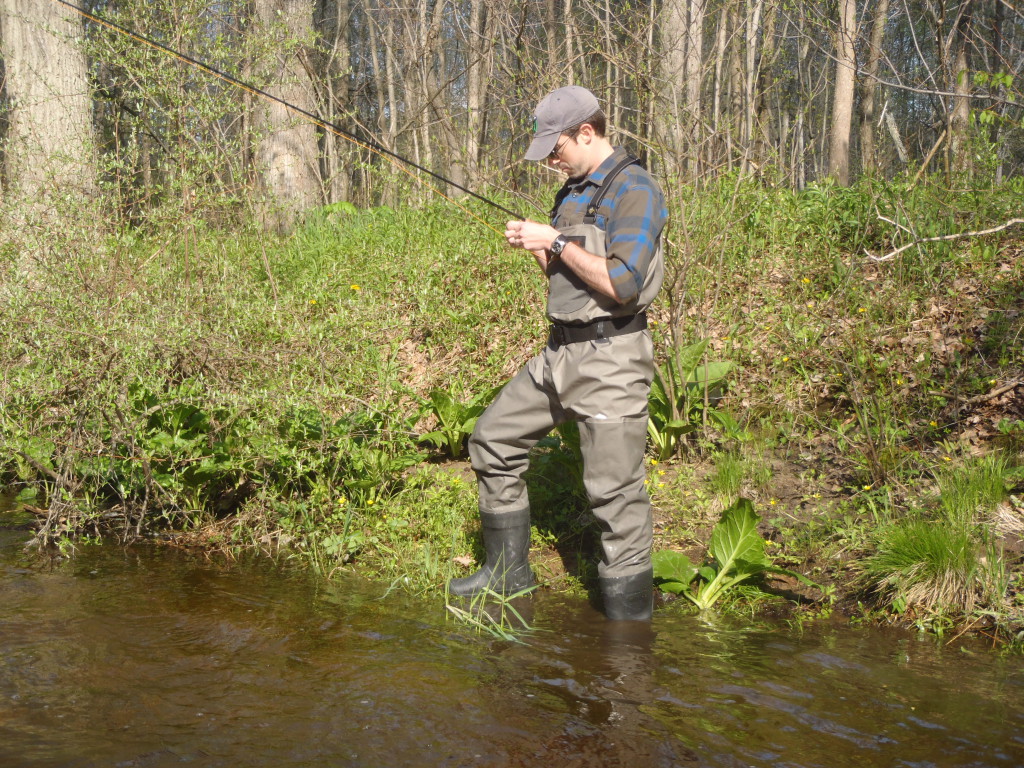 The fit of the boot is always dependent on the individual angler wearing the waders, but in our case we had little to complain about. We spent a good 2 1/2 hours on the river on the first day out, and our only complaint was a little rubbing in the heal after leaving the water. Otherwise, we had a good snug fit out there, which is important when when trying to establish a footing in chest deep streams and fighting those heavy currents.
Design: 
The G3 Guide waders utilize both a 3-layer and 5-layer GORE-TEX technology. The 5-layer material runs from the hip down, so the waders have more insulation where the legs are mostly submerged, and added protection where most of the wear will take place over time from walking through brush to get to the destination, not to mention all the stuff you're bound to snag yourself on while half submerged in water. In the torso area, the material changes to more breathable 3 layers, providing the same waterproofing throughout, but helping make things more bearable on those hot summer days.
We couldn't be happier with the front and back leg seams. Any other waders you might have owned over the years would have had inner and outer seams, which can create discomfort and cause extra wear on the inseams as you walk in them over the years. This simple design decision takes care of all of those issues.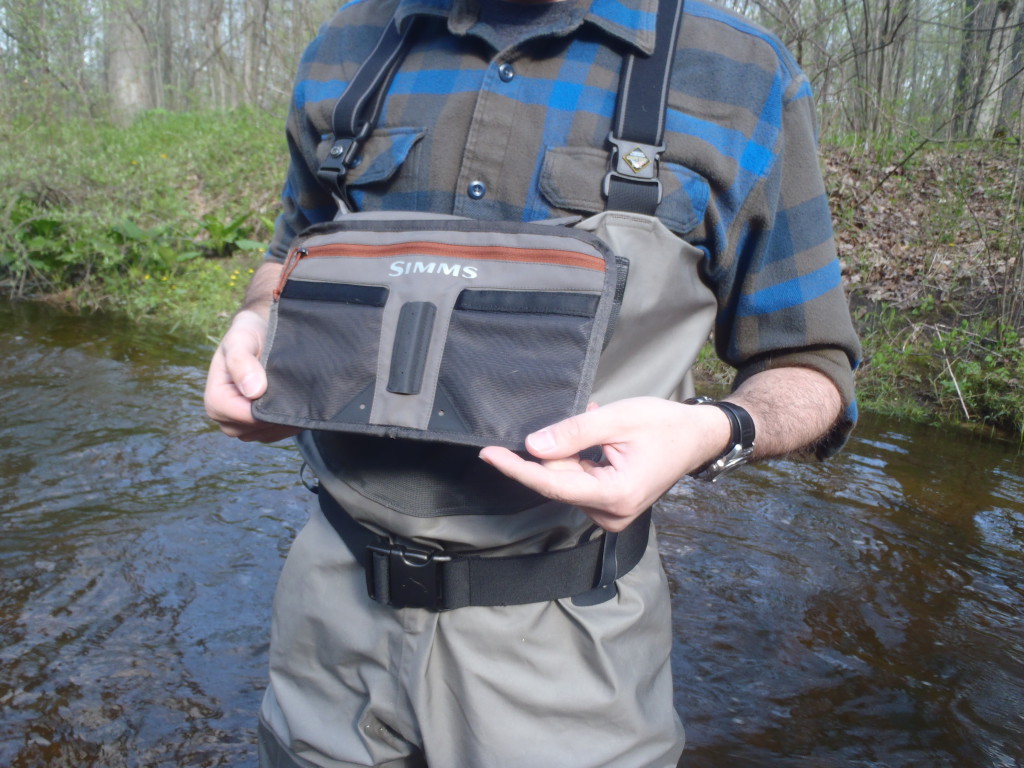 The belt and suspenders are easily adjusted for the right fit, and extremely light weight and low profile. The suspender buckles have proven to have high durability, and can be clasped and unclasped with ease, making entry and exit from the G3 Guides a much simpler task than what you will find with most of the competition. Also, the suspender buckles are opposing, so on those really hot days when you don't necessarily need full chest waders, the torso can be rolled down and the suspenders can act as a belt.
Our favorite features in the G3 Guide wader are the fleece lined front pocket and removable inner tippet tender pocket. On the occasional cold day, the fleece lined front pocket can really be helpful to warm up your hands after landing a trout. It also comes equipped with a zipper storage area for some extra gear or perhaps your fishing license for easy access just in case. On the interior of the waders, there is also a removable tippet tender pocket, making access to tippet easier when you need to add it to your line. With both of these storage features at your disposal, as long as you have a specific plan on a few materials you'll need for the day, you could easily make it without wearing any additional vest.
Traction:
Sometimes, especially depending on conditions of the stream, keeping a foothold out on the river can be a difficult ordeal. As mentioned before, we had a really heavy winter and early summer this year for precipitation, so the waters have been a real challenge for a lot of anglers. With the Simms stream tread platform boot, we found getting around in such conditions easier than with a lot of the other wader boots we'd grown accustomed to over the years. In the rocky areas that were densely covered in algae, we did notice a small amount of slippage, but that just goes with the territory in that type of environment. All in all, we're extremely pleased with the results.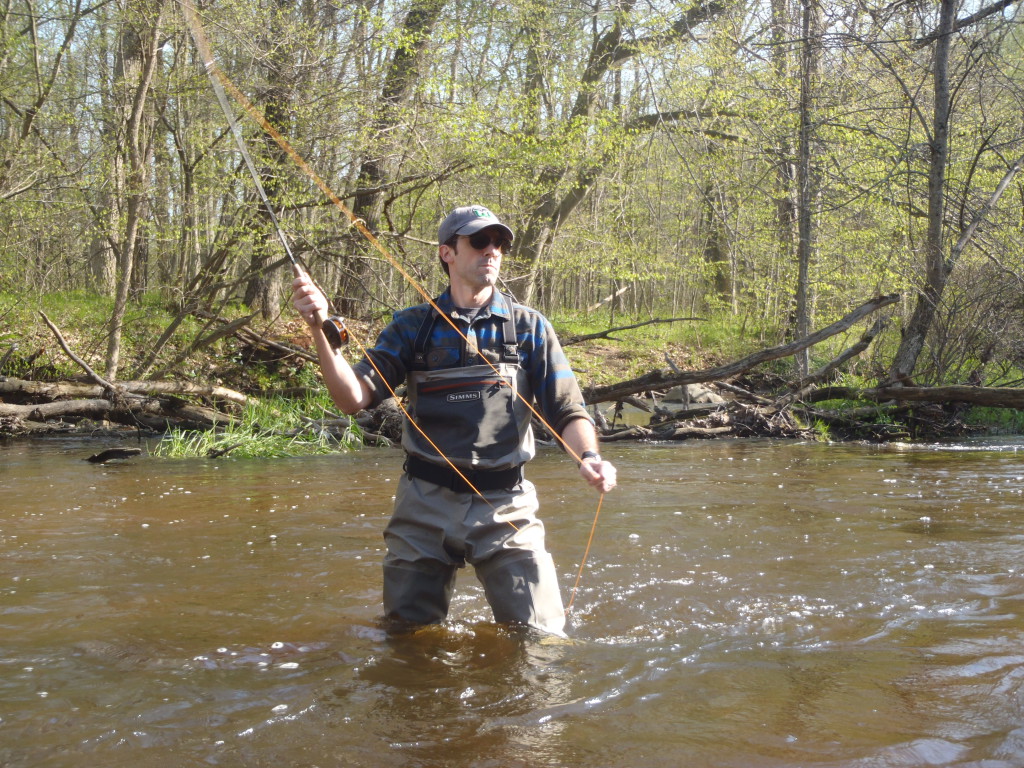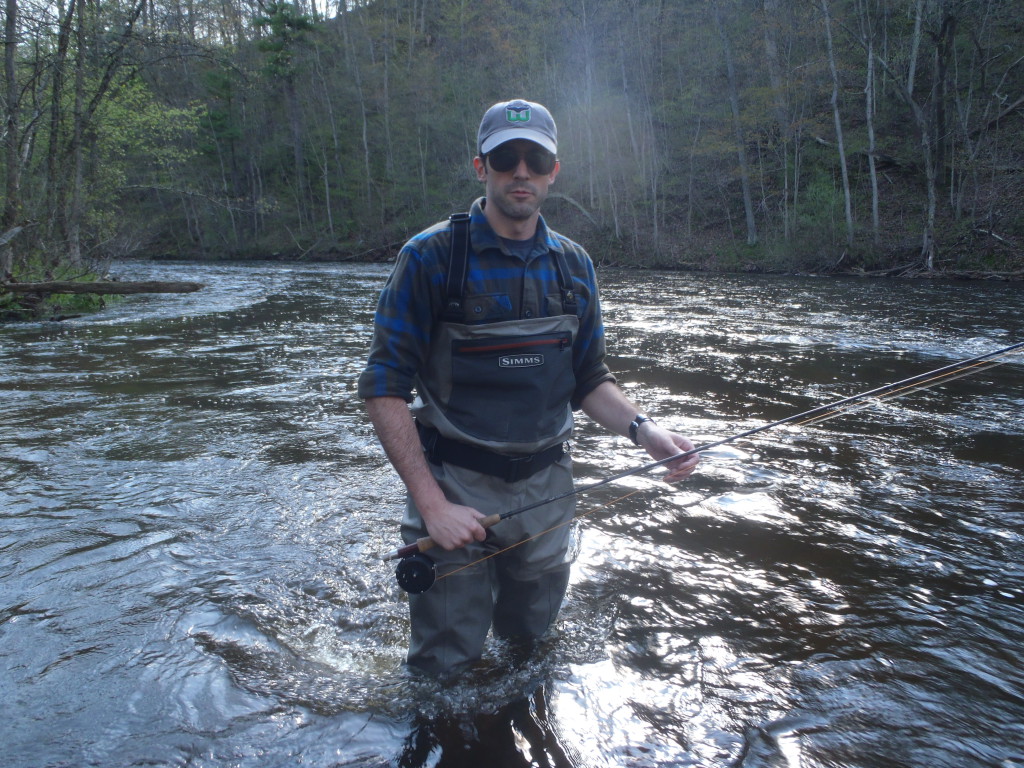 Simms waders also come available with Felt soles if that's your preference. One way or the other, Simms has done a really great job of equipping us with the necessary traction to get around on the river wherever we needed to go.
Simms G3 Guide BootFoot Lug Sole Waders - Gear Review
The Simms G3 Guide bootfoot waders do not disappoint. They are made with the finest materials available, and are equipped with an array of features that promote comfort and reliability. The interchangeable features such as the removable tippet tender pocket and the ability to convert the suspenders into a belt make these the most versatile waders we've come across. When you consider the amount of equipped storage, and the durable GORE-TEX construction, the Simms G3 bootfoot wader may very well be the only piece of wearable gear you'll need for a successful trip out on the river.