Today Ooni announced the launch of their newest addition to their pizza oven lineup; the Ooni Koda. In December, we raved about the Ooni 3 pizza oven and now our bellies are craving pizza after getting a sneak peek at the Koda. Ooni created this gas-powered pizza oven to make cooking jaw-dropping pizza at home quicker and easier than ever before. Ooni is absolutely determined to get a pizza oven in everyone's house sooner or later. With this latest innovation from Ooni, it continues the company's goal to revolutionize outdoor cooking with accessible, easy-to-use products.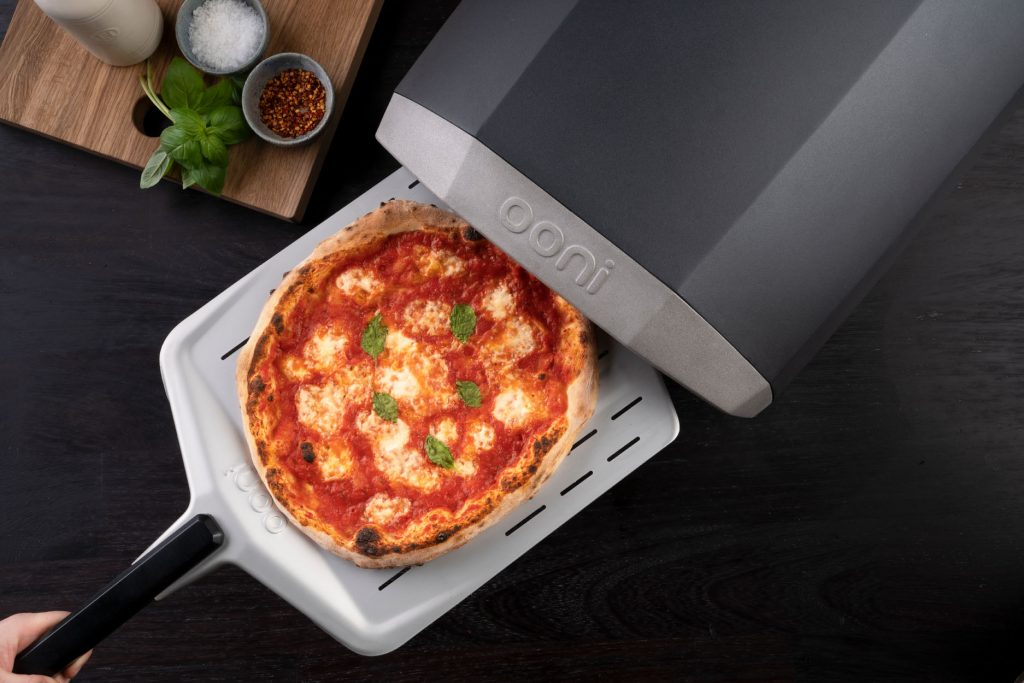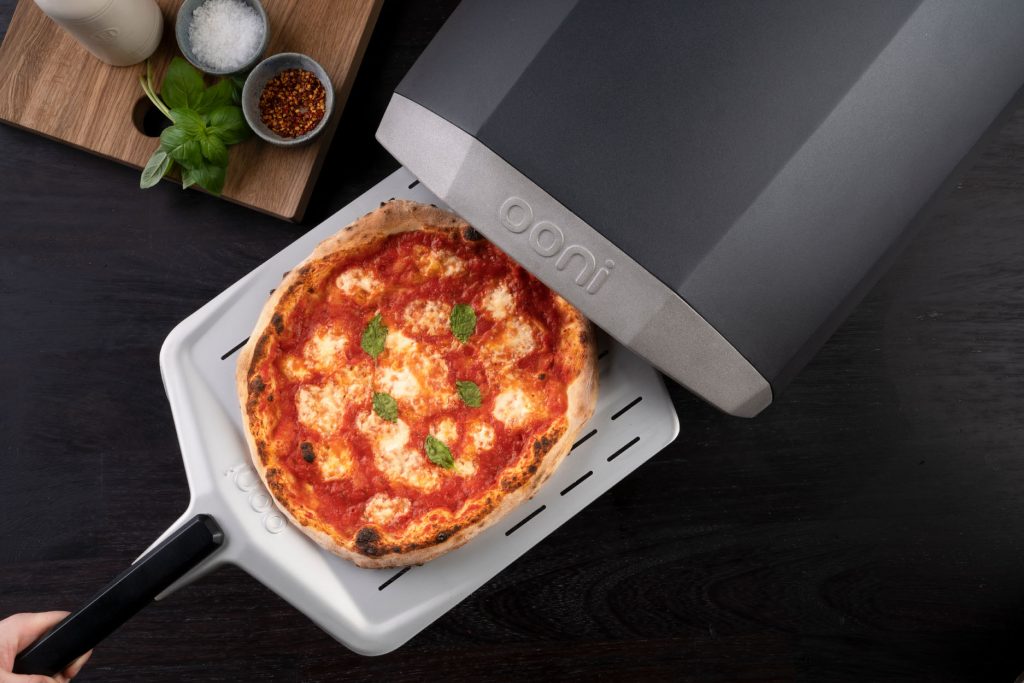 The biggest change from the previous Ooni ovens is that the Koda is completely gas-powered with no wood option. This means no more stoking coals or adding wood pellets, you can un-box and start cooking immediately. At first glance, you can tell that the super stylish Koda is trying to blend a sleek design with powerful performance. Ooni has built the Koda to be ready right out of the box. Flip open the foldable legs, insert the stone baking board, and connect to a gas tank. Insert Pizza.
"We wanted to create a new, innovative pizza oven model that offers the signature high heats and incredible speed of our previous models, in a super compact, visually stunning package. Ooni Koda will open up making fantastic pizza at home to a whole new range of people, especially those who are time poor but still want to be able to wow their friends with memorable meals." – Ooni CEO and Co-founder, Kristian Tapaninaho. 
On the back of the oven there is an instant gas ignition to fire up Ooni Koda to temperatures beyond 932°F in a matter of minutes. This should allow you to cook Neapolitan-style pizzas in just 60 seconds. The simple heat control dial allows for total control of the oven's temperature. The heat control was one of the bigger issues we had with the Ooni 3 because it varies your cook time and can change how your pizza will cook. We are very much looking forward to this exciting new feature!
We haven't been able to go hands-on with this pizza oven…yet. But rest assured we will give the Koda the full review breakdown very soon. However, it is safe to say Ooni already has us salivating with these gorgeous upgrades. Stay tuned as we hope to bring you our review of the Koda in April.
Head over to: Ooni.com for more information on the Koda release!