Taking their name from the ancient Sumerian Goddess of Fermentation, Ninkasi Brewing doesn't mess around. Their love and appreciation for the fresh local resources, ingenious beer experimentation and overall passion for the craft takes on a stunning physical form in the potent punch of the Tricerahops Double IPA.
Born in 2006, from the determination and drive of friends Jamie Floyd and Nikos Ridge, Ninkasi has rooted itself in the historic and thriving Pacific Northwest beer scene. Stationed in Eugene, Oregon, Ninkasi is able to take advantage of the abundance of hops, fresh ingredients and a fiercely loyal beer following that comes with the locale.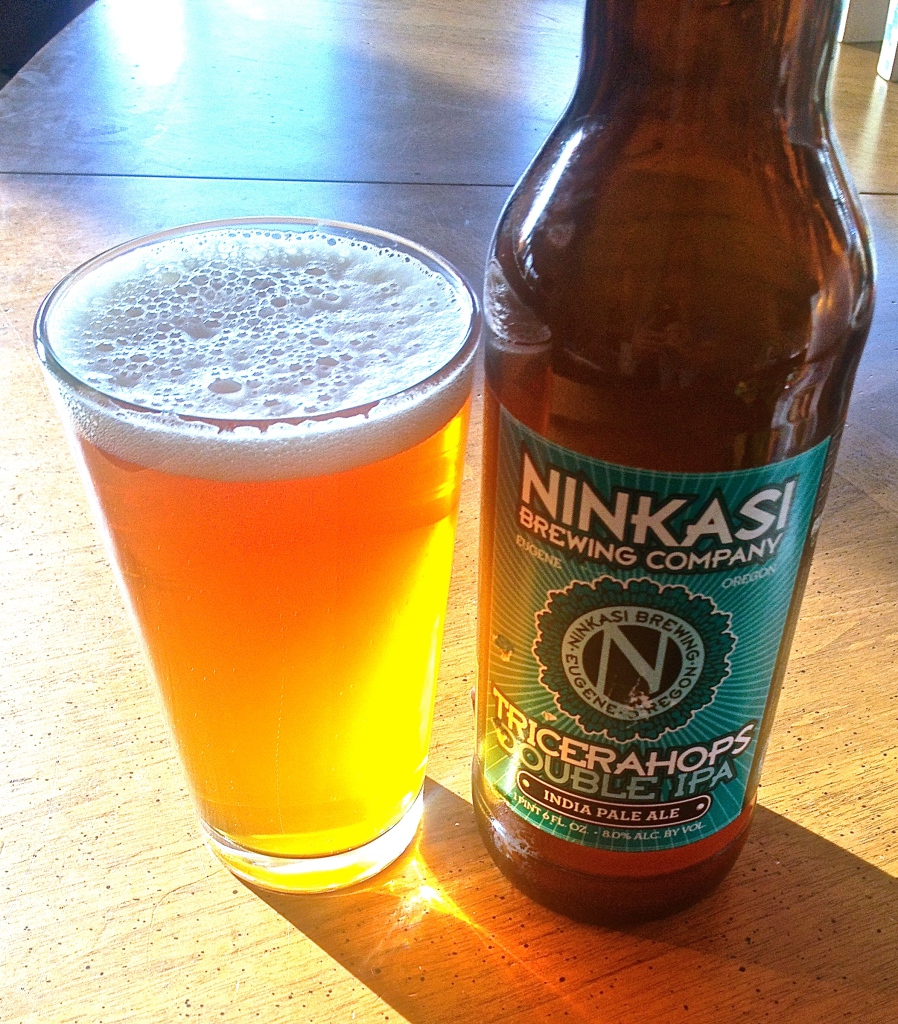 Much like the Tricerahops itself, the culture that has sprung up around Ninkasi is a complex melting pot of flavors, styles and walks of life that have come together to create something truly unique. The mission at Ninkasi goes beyond the glass and seeps into the community that has supported them. Aside from the dedication to enjoying the fruits of their labors and having fun, Ninkasi uses their success to reach through their medium of craft beer to give back and create a better life for those they can.
"Everyone at Ninkasi Brewing Company is striving to Perpetuate Better Living through good beer and a happy lifestyle. We support independent music and we have a large donations program called Beer is Love. We love being a part of our community and we hope to spread our positive culture to our future markets."~ The Ninkasi Team
Ninkasi Tricerahops Double IPA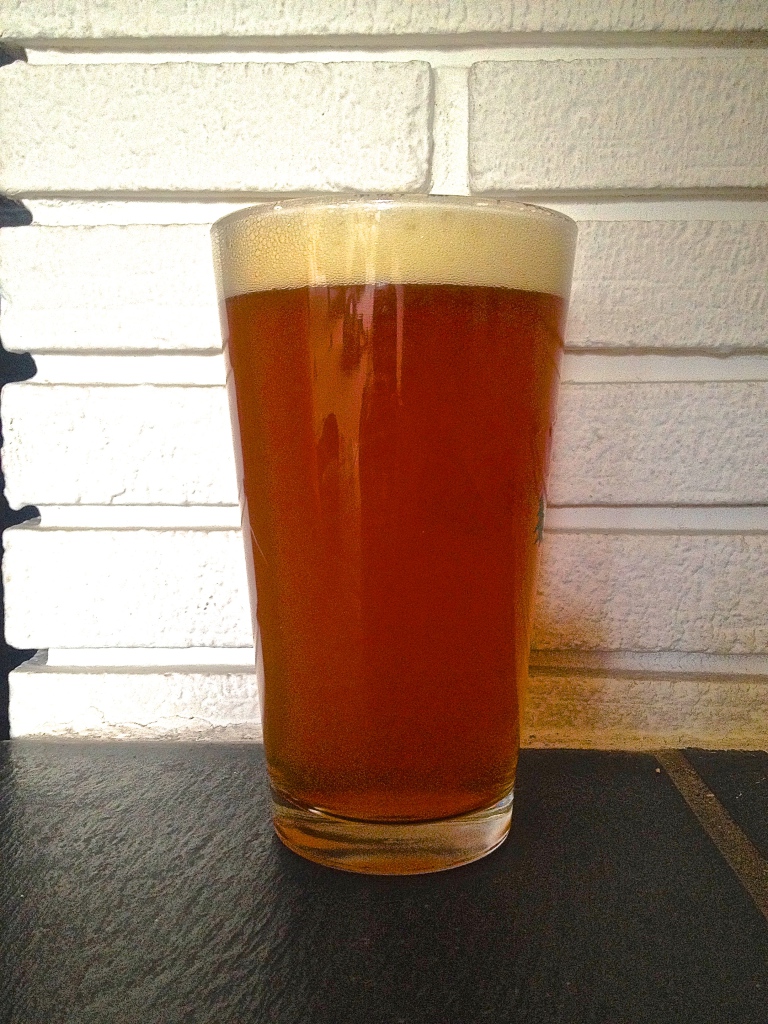 ABV: 8.8%
IBUs: 100
Malts: 2-Row Pale, Munich & Carahell
Hops: Chinook, Cascade, Summit, Centennial & Palisade
Price: $5.99
The bouquet on the Tricerahops is filled with aromas of sweet lemon, zesty hops, pine and earthy malt that weave together all the way through the first swirl to the lingering finish. The brewers at Ninkasi are able to showcase a flavor profile that has both potency and drinkability. Like an iron fist in a velvet glove, the higher alcohol plays a supporting role, rather than taking over and dominating the scene. The attention to detail and skill level of the brewers shows that while they might be using a heavy dose of hops, they are able to harness the roasted malt in the Tricerahops to form a smooth, well-rounded and all-too-drinkable pint.
For all of the Hop-Heads out there, this is a perfect example of a refreshing, strong Double IPA that will quench that thirst for hops in a glass. For all of you who are a little less interested in exploring the hoppy world of IPA's and Double IPAs this one might be the one that unlocks that door.
Tricerahops Double IPA - Brew Review
Reviewing beers like the Ninkasi Tricerahops is as much a pleasure to sample as it is to learn about the love and care that went into creating the finished product. Being able to have a tangible culmination of someone's dreams and hard work is what fuels the expansion of whatever craft has taken hold of someone's heart. The fact that Ninkasi goes the extra mile, not just in the beer making process, but also to give back to the community and organizations who are also seeking to help those in need, makes recommending someone go out and take a chance on buying it, that much easier and rewarding.