I discovered a love for travel hammocks several years back when studying abroad in the beautiful country of New Zealand. Since then, all the hammocks I've owned are on the bulkier (but comfier) side. So much so that I rarely have any of them packed when out hiking. My girlfriend almost always asks, "do you have your hammock?"
Hummingbird Hammocks' Single+ Ultralight Hammock and accompanying Ultralight Tree Straps+ suspension system changed that answer from consistent no to a consistent yes. At 9.9 oz for the pair, you don't even notice them in your pack. That said, weight isn't the Single+'s only party trick… it packs down to (roughly) the size of a fist, so it truly is a go-anywhere solution.
While I mainly use my hammock for recreational purposes, you can absolutely pair this duo with Hummingbird's ultralight shelter options for multi-day adventures. While there are some pole-based tents that might come in lighter, you'll be a heck of a lot comfier in the air!
Single+ Key Features
Ultralight option at 7.6 oz ounces (9.9 oz w/ straps)

350 maximum weight capacity 

Made in the USA

Lock stitched With Military Spec Nylon Thread

Built to FAA parachute rigging standards
Hummingbird Single+ & Tree Straps+ Review Breakdown
Design
All Hummingbird Hammocks feature a traditional travel hammock design: gathered ends, reinforced stitching, and an attached stuff sack that doubles as a pouch. While Hummingbird certainly didn't reinvent the travel hammock, they did have a secret weapon on their design team: an FAA Certified Parachute Rigger.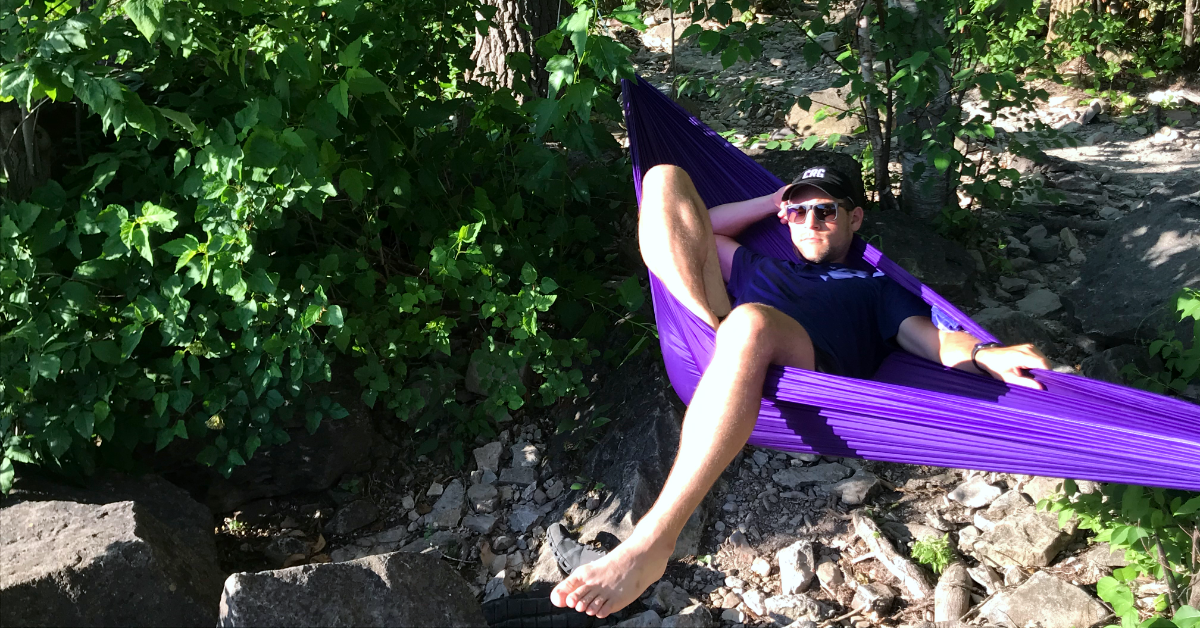 Each and every Hummingbird is cut from PIA-C-44378 T4 Certified Reserve Parachute Fabric. While that might be a mouthful for the average user, this performance fabric is trusted by military personnel nationwide. Paired with military spec nylon stitching and 1,500lb strength spectra cording, you could practically flip a Hummingbird upside down and parachute! (Kidding, of course – please do not do this). 
Fabric nerding aside, the result of all of these technical materials is a hammock that is exceptionally lightweight, durable, and packable.
Oh, and if you weren't impressed already, all of Hummingbird's designs are open-sourced, meaning you can check out their available drawings via several file types. Check out their GitHub repository!
If I had one complaint, and a very nitpicky one at that, the attached stuff sack is really a tight fit and takes patience/time to finesse the whole hammock in. Since I was not looking to use this hammock for ultralight backpacking, I would have been ok with an extra inch of bag length to make this hammock easier to stuff. I will say, it is satisfying to see it packed once you get the job done though!
Suspension Attachment System
Hummingbird rigged their hammocks with an incredibly innovative button and loop closure system that easily integrates with your favorite straps or travel hammock stand, though you're definitely missing out on the full experience if you don't purchase Hummingbird's own Tree Straps – more on that later. 
With no metal components or a need for a carabiner, Hummingbird was able to cut several ounces of weight that the big brands can't seem to get away from. Just as it sounds, high strength spectra cord extends from the gathered end of the hammock and is finished with a sizable plastic button. You simply thread the button through your strap of choice, double it back, and push it through the loop. It is an intuitive design that is very familiar.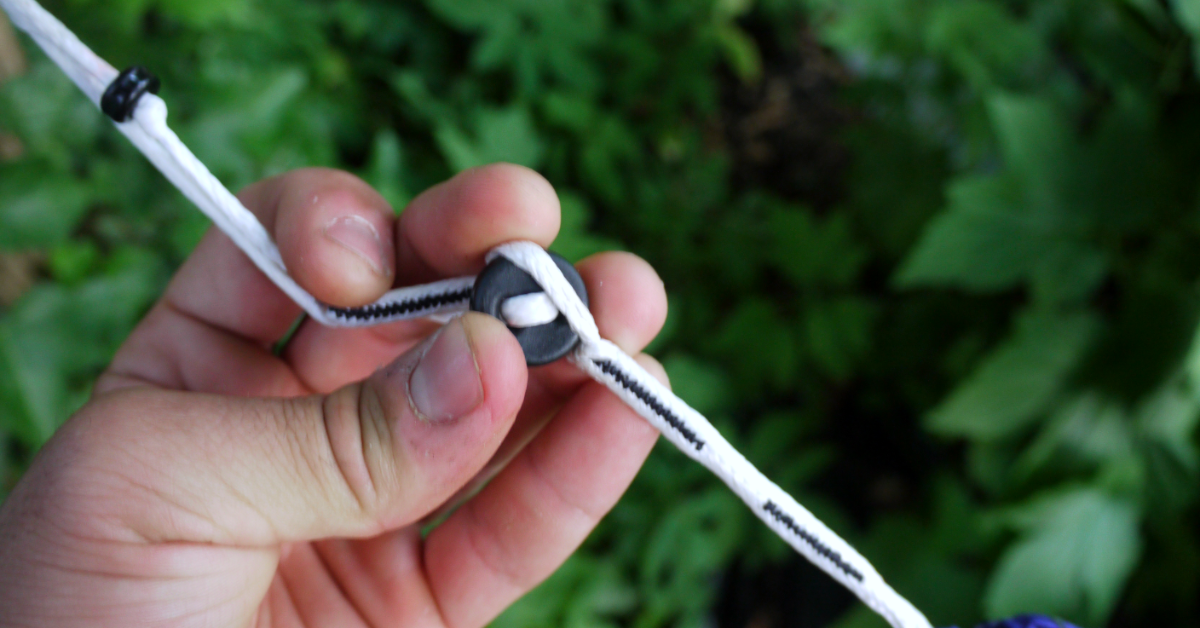 The only downside I've encountered is that you cannot thread the button one-handed, +1 for carabiners here. The button definitely has a tight fit and is more laborious than clipping a carabiner, but it's worth the extra time for such a small package. If you want a quicker setup, you could leave the button permanently engaged and pick up a micro biner like this one from Dutchware.
Tree Straps+
Hummingbird's Tree Straps are an extension of their innovative attachment system. Utilizing the same spectra cord found at each hammock end, Hummingbird picked whoopie slings for their primary adjustment method. In short, a whoopie sling is an adjustable loop. The open end of the loop extends as needed to reach the button and hook closure system of the hammock – pulling gently on the loop end will extend the strap's reach.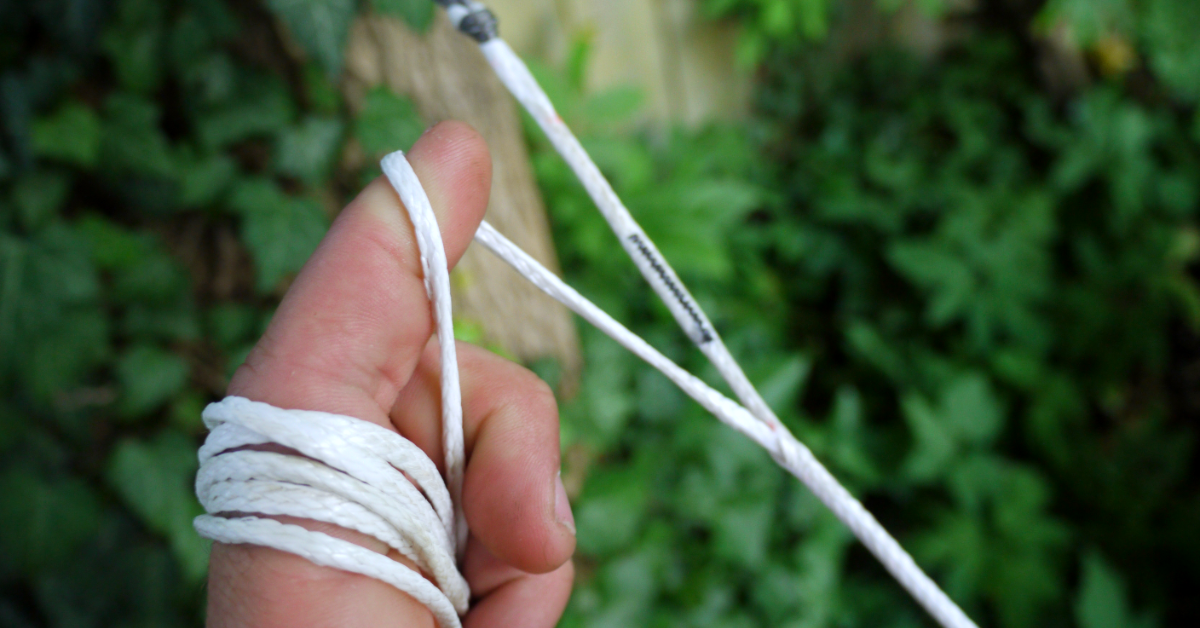 Not only is the whoopie sling design fun to use, but it allows for a high degree of fine adjustment to hang angles – especially when compared to popular daisy chain straps.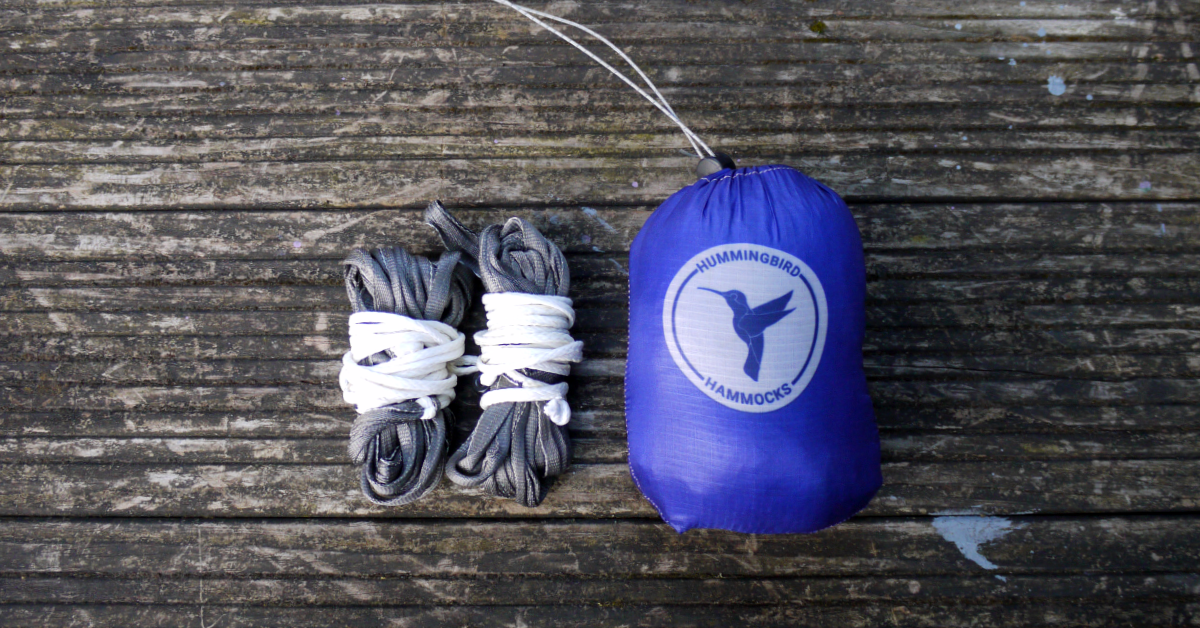 What's more, these straps weigh in at a superlight 2.3oz. (I have the longer version; you can also get shorter straps for only 1.5oz.) Paired with the Single+ hammock, the entire setup is only 12.2oz total. Opt for the Single hammock and shorter straps, and the setup will weigh in at an incredible 6.75oz. 
Comfort
In the world of ultralight camping, comfort isn't usually a top priority. Ultralight sleeping pads are often half-length or barely padded to keep weight in check, ultralight tents are cramped and bivies are claustrophobia-inducing. When compared to the collection of ultralight alternatives, any of Humminbird's hammocks provide exceptional comfort.
Compared to some of the other big-name travel hammock brands, the fabric is not as soft and luxurious, but it's still plenty comfortable next to skin. Hummingbird notes that they used an uncoated version of the parachute fabric to prevent the hammock from feeling clammy against your skin.  
The fabric is also very stretchy and forgiving when set at the right hang angle. Some of the more luxurious fabrics are more rigid, forcing you to really get your positioning right. There are tradeoffs to both in terms of softness, rigidity, and weight.  
Value 
At $69.95 for the Single+, or 109.90 with the Tree Straps+, this hammock is right in line with the pricing of big brands, but for a fraction of the weight and half the packed size. 
For me, I wanted a hammock that I didn't notice was in my pack, so I had no excuse to leave it behind. This hammock absolutely serves that need, gets more use than some of my "more luxurious" $80-90 hammocks simply due to the weight difference. I don't want to lug those around! But I never care about tossing the Hummingbird setup in my pack. 
That said, add a rainfly and a bug net, and you're looking at anywhere from $200-$300 all in, which is competitive in both weight and price with the best ultra-light tents, but for a lot more comfort. Also if you consider the need for a sleeping pad, you could actually even do better cost-wise than a traditional tent setup. 
Buy now $69.95 or browse all Hummingbird Hammocks
Hummingbird Hammocks Single+ Gear Review
At 9.9oz including the straps, the Single+ Hammock & Tree Straps+ is a go anywhere, do anything setup that you'll never leave behind. Ultra light, ultra packable, ultra durable, and comfy as any other for day hikes and backpacking trips alike.
THE GOOD:
Super light
Well thought out suspension system
Integrates with camping accessories
THE NOT SO GOOD:
Cannot button up the suspension with one hand