Shopping for the golfer who has everything this holiday season? It sounds like you're shopping for us… because if it has to do with golf we've pretty much tested and reviewed it all over the years. From tees to drivers to gloves and spikes – here at Busted Wallet, if it's new and exciting we've put it through the paces and this year was no exception. In 2013 we tested a plethora of golf products and equipment from top of the line manufacturers such as Nike, Callaway, Cleveland, TaylorMade, Oakley, Cobra and the list goes on and on and on.
This holiday season in an attempt to help you find the perfect additions to your wishlist… or acquire the perfect gifts for that special golfer in your life, we've compiled a Holiday Golf Guide chauk full of top notch equipment and apparel any golfer would be proud to own, with links for purchase as well as in-depth reviews from our staff. So what are you waiting for? Let the scrolling begin!
As golfers, we often times find ourselves on the course speculating which club to use based on distance guestimations instead of rock solid yardage like the pros. And let's be honest, who has time to chart an entire course and keep a yardage book anyways? If you're like me, you also find your scrambling to find a sprinkler head or measuring off paces from the 150 yard marker.   The VT3 touts itself as a Golf GPS "smartwatch" that has combined the three existing golf GPS categories – touchscreen, audio, and a watch and put them all in a single product.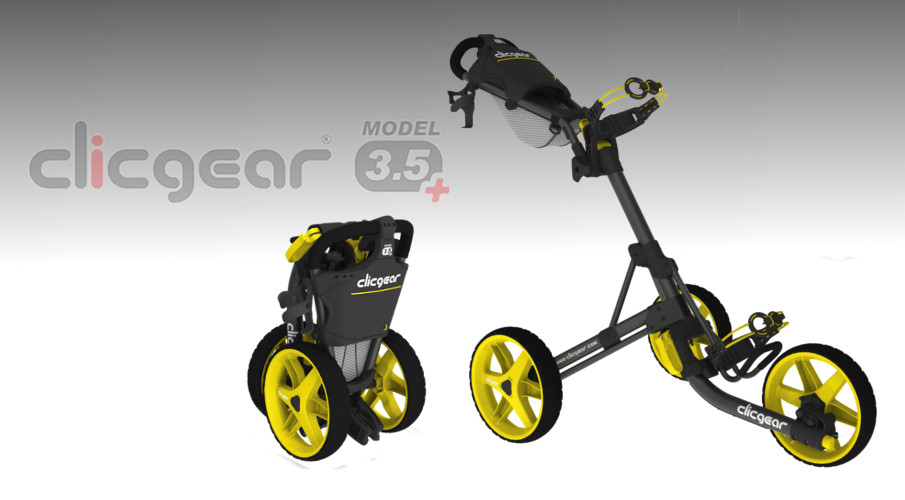 New for 2013, the Clicgear 3.5+ Golf Push Cart is Clicgear's latest contribution to the game of golf. Built for those of us who'd rather walk the golf course and take in our surrounding while getting some actual exercise – the 3.5+ push cart has some subtle improvements over Clicgear's previous 3.0 model, including: a larger storage net, larger cup holder, an improved bag strap system, improved umbrella holder storage bracket, and an improved positive lock braking system. They didn't reinvent the wheel this time around, but they've taken what many have called "the Cadillac of push carts" and maximized it's potential… at least until version 4.0 is designed.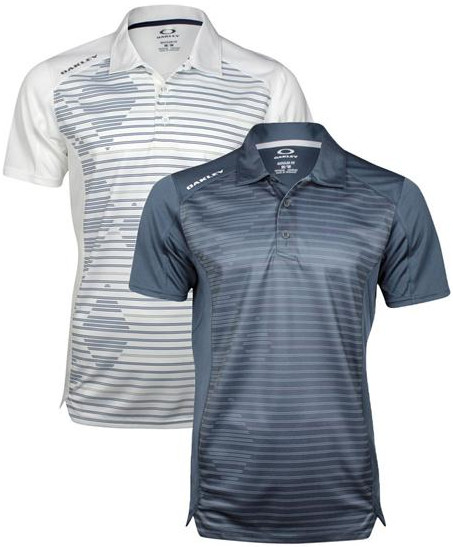 Better known for their superior optics and sunglasses, Oakley is quickly becoming a major player within the golf apparel industry. To prove it, we present exhibit A.) the Aubrey Polo. Considered by Oakley to be a mix of form and function, this golf polo has strategically placed mesh to help increase airflow, while moisture-wicking technology pulls sweat away from the skin for a comfortable fit all day long.
Scoring high marks in every category we tested – the Oakley Aubrey Polo was one of the shining stars of our Best Golf Shirts of 2013 review article and undoubtedly deserved our "Editor's Choice" award. We're talking fantastic comfort, nice ventilation, handsome styling and decent wicking to boot! Not much more you could in a polo in our opinion.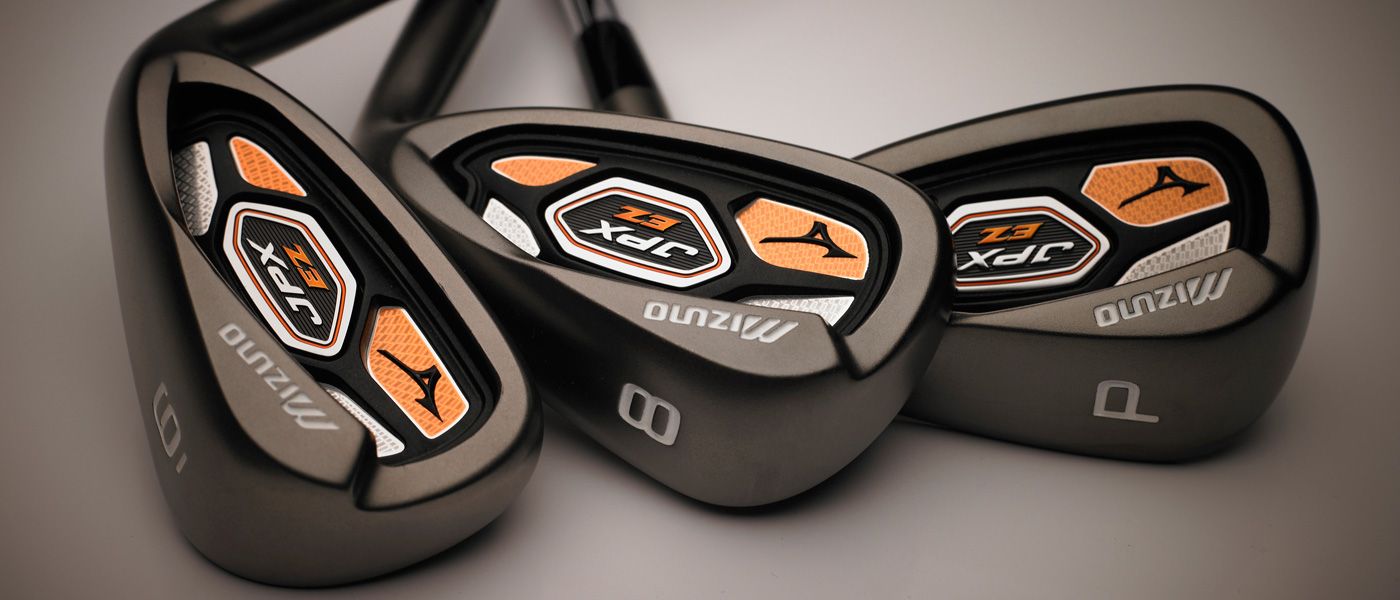 As you may recall, last Spring the folks at Mizuno Golf sent over a set of the JPX 825′s for our review crew to get their hands on.  After several sessions on the course and at the range we were pleasantly surprised by the results, so much so that one member of our testing team made a permanent switch to the 825′s shortly after and hasn't looked back.  Now with the 2014 golf season on the horizon the folks at Mizuno presented us with a set of all new JPX EZ Irons – their latest and greatest innovation.  The JPX EZ's are being touted as the most forgiving set or irons on the market and feature significant improvements from the 825 line.
Callaway HEX Chrome Golf Balls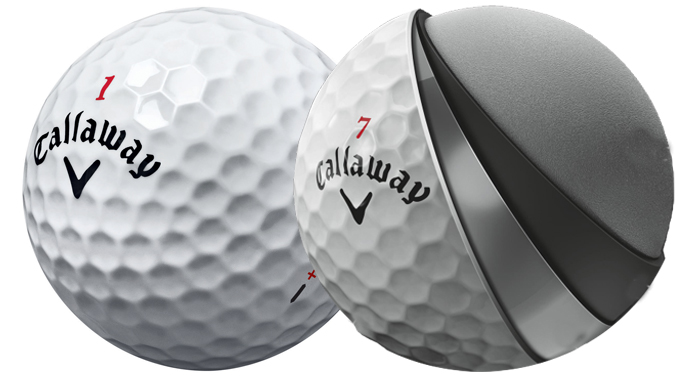 Produced with exceptional durability in mind, the HEX Chrome is what Callaway is calling their best 3-piece urethane ball the company has ever put out to market. Utilizing Callaway's patented HEX Aerodynamics the HEX Chrome has a dimple pattern that provides 100% surface area coverage (apposed to 88% with most traditional balls.) The HEX Chrome also come equipped with a Duraspin outer layer for improved spin and durability. While its S-Tech Core was engineered to create soft feel and generate maximum distance for golfers with mid-level swing speeds.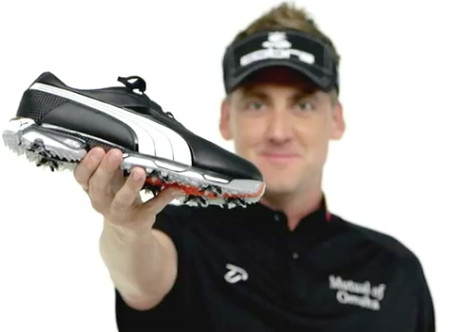 Dubbed "Ian Poulter's Secret Weapon", one of the year's hottest items for 2013 are the Puma ZL golf shoe (ZL = Zero Limits). Ian has been sporting these stylish shoes on tour for much of this season, and for good reason. Built with premium leather, carbon fiber, and compression molded cushioning, these shoes are as high tech as they are stylish.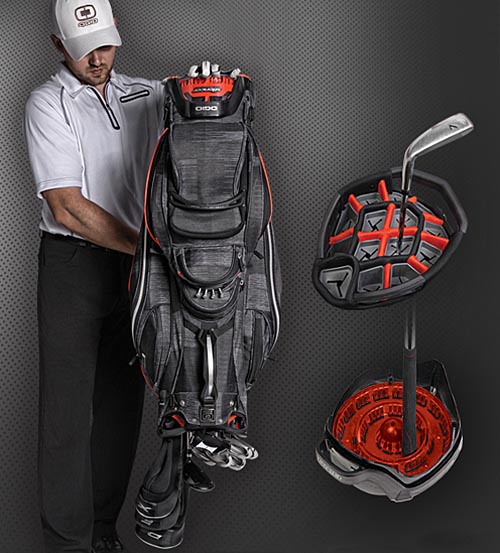 Designed for golfers who want copious amounts of storage in a stylish golf cart ready package, the OGIO Chamber Cart Bag is half golf bag – half armored truck. In fact the OGIO Chamber Cart Bag is the first-of-its-kind to feature the "Silencer Club Protection System." This unique system developed by OGIO features a 14-way top that incorporates a protective membrane to center and gently hold each club's shaft, while a compression-fit mechanism at bottom of the bag adds stability for reduced clanking of clubs and amazing protection.
We'd be lying if we said that OGIO's Chamber cart bag just recently landed on our radar. The fact is, we've had our eyes on it since it was released almost a year ago. The Chamber bag is innovative, easy on the eyes and built for protection.
Nike Method Core MCO2w Putter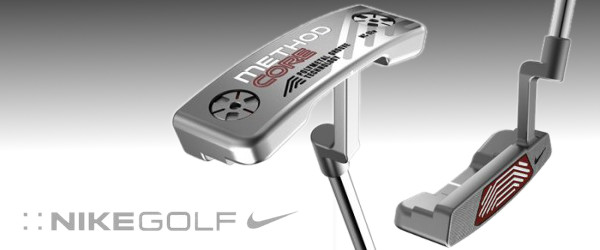 Recently introduced by our pals at The Oven as the "new face of confidence," the Nike Method Core MCO2w is one of the newest editions to Nike Golf 's updated Method putter franchise – better known as the Method Core Weighted series. Utilizing fixed weights at the heel and sole, the Nike Method Core MCO2w putter is able to provide proper weighting by length (at 33″, 34″ and 35″). These same weights help to lower the center of gravity as well as move the center of gravity away from the face. All for what you might be asking? Well, the answer is simply really… to help you find the hole more consistently.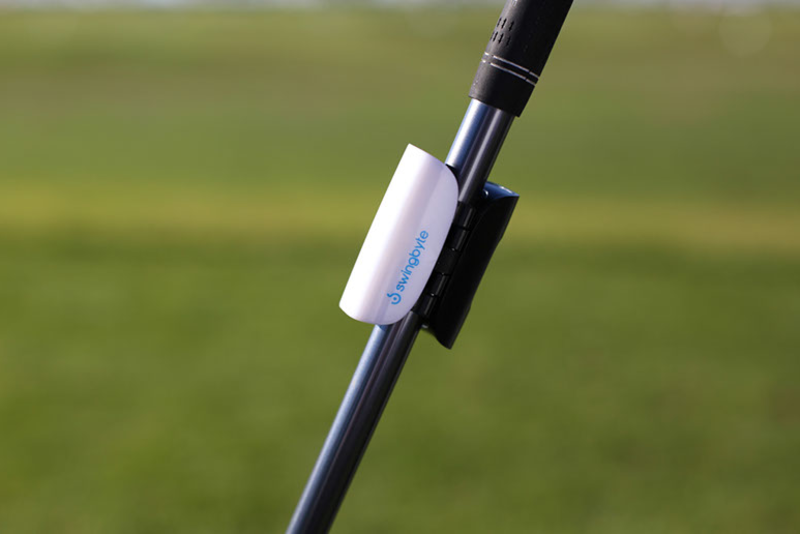 When it comes to having a personal swing coach, sadly many of us will only ever have video cameras, ourselves and that annoying friend who thinks he can fix everyone's swing but yet still holds a +15 handicap of his own. Simply put, most recreational golfers have never taken golf lessons and the vast majority never will. The Swingbyte swing analysis allows anyone to get their own personal swing analysis and gives you the tools to find what works with your swing and (even more importantly) what doesn't.
For those of you unfamiliar with the Swingbyte, it is a small device that attaches to any club (Driver through putter) and pairs to your smartphone or tablet via Bluetooth.  If that last sentence blows your mind then join the club!

The team at Taylormade claims that 80% of golfers are simply playing the wrong loft. Therefore aren't getting the most out of their driver. This year they've set out to fix that with the R1 and its patented loft sleeve. Which allows golfers to choose the loft (between 8 and 12 degrees) that best fits their game. That's what's new, but they've also kept what works! Including an adjustable sole plate for face angle manipulation and movable toe/heel weighting. Components you may recognize from previous Taylormade "R" models.