It's that time of year again, gift season! This Christmas, it is especially important to spread some cheer to your loved ones after this tough year. 
We put together a fantastic list of products with a range of prices that are sure to suit any travel or adventure lover on your list. 
Let's get into it! 
Bowers & Wilkins PX7 Carbon Edition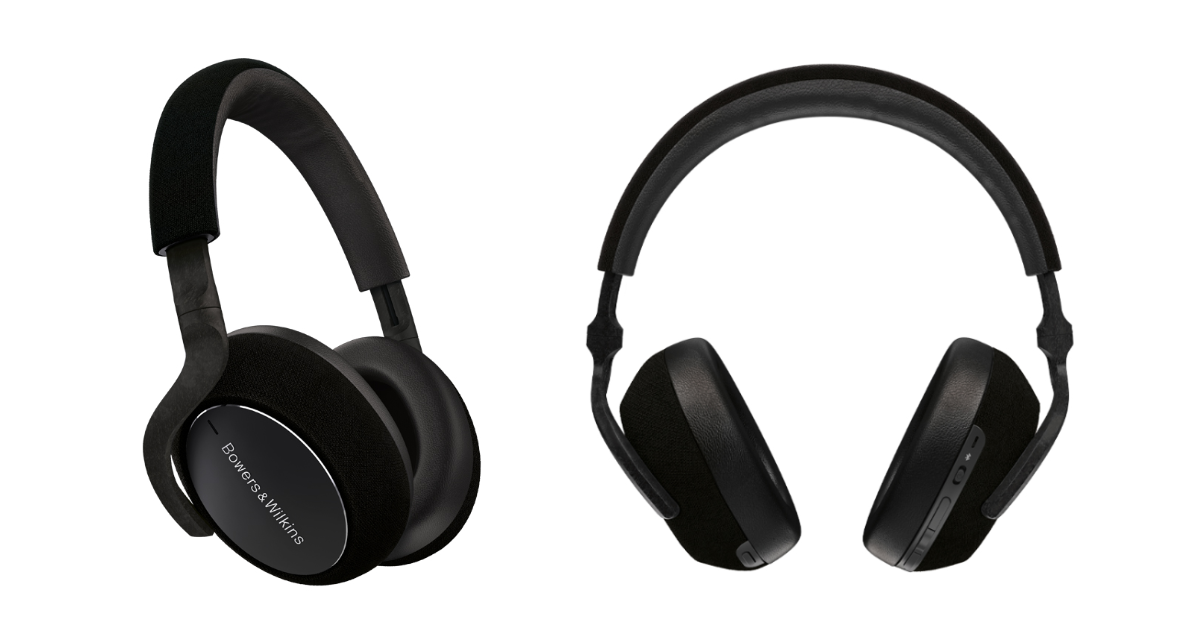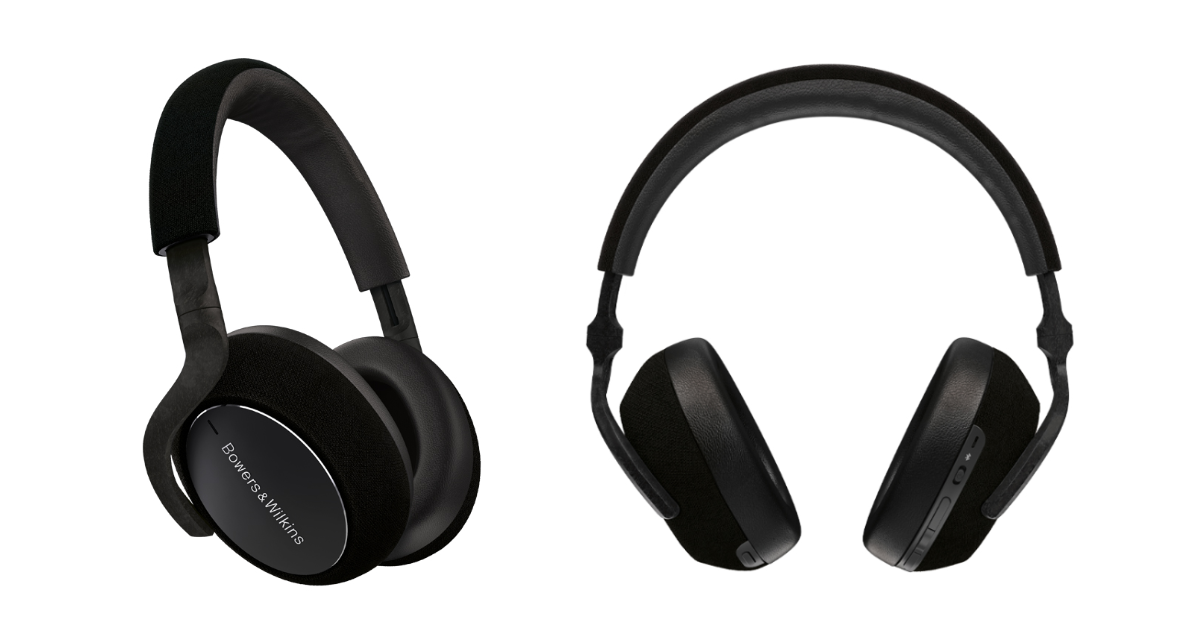 First up on our list is Bowers & Wilkins PX7 Carbon Editions, the newest release of their flagship headphones, because we all know every great adventurer has to get to their destination with entertainment!
We had the opportunity to test out the original set of P7 headphones back in 2017, and these new PX7s are a welcomed upgrade. Offering the same (if not better) well-balanced sound profile, the PX7s offer a few feature updates that'll excite techies everywhere. From active noise canceling to a 15-minute quick charge that'll deliver 5 hours of playback to wear sensors that pause your music if you lift an ear cup, the PX7s offer a lovely experience all around. They now even have a companion app that allows you to control up to two Bluetooth connections, run updates, and control noise-canceling settings.
Oh, and did we mention they are made from Carbon Fiber? That's right, and it's not just for looks. Not only does the carbon frame provide a lighter, more durable construction, but it improves the sound profile, as well by reducing any unwanted resonance in the system.
With features that stack up to the best of the competition and a sound heritage recognizable around the world, the PX7 Carbon Editions are a worthy consideration for your favorite adventurer.
Patagonia R2 TechFace Hoody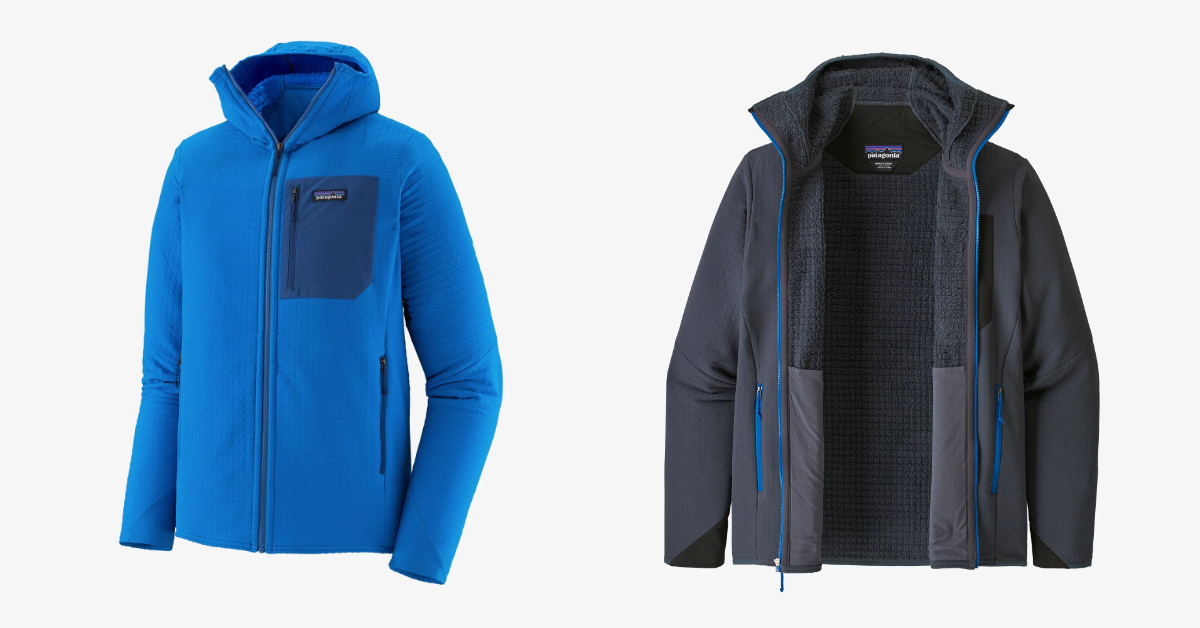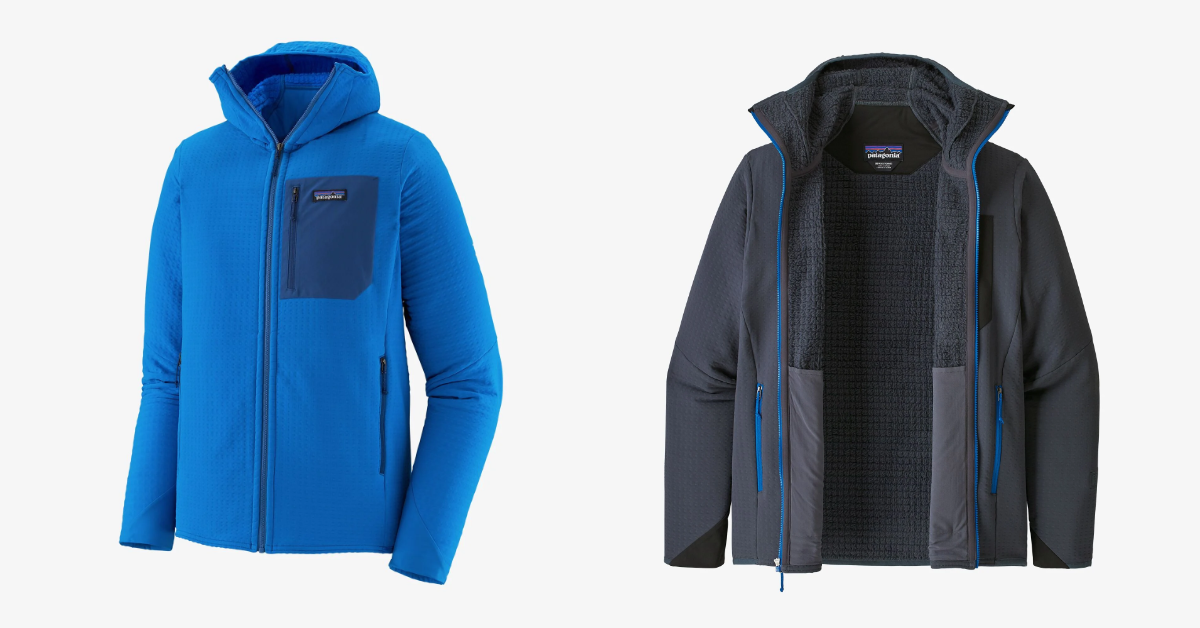 This piece from Patagonia's TechFace line is a modern take on the brand's classic line of R midlayers. The R2 TechFace hoody pairs updated shell fabric with the classic high-loft insulation Patagonia fans have come to love. 
The R2 TechFace is designed to fend off abrasion and light moisture for enhanced versatility during active pursuits. It was purpose-built to replace a closet full of midlayers, and become your new go-to for everything from climbing to hiking to skiing and snowboarding. 
With 6% spandex, a zippered chest pocket, two zippered handwarmer pockets, and a high scuba-style neck, the R2 TechFace Hoody is full of features allowing you to move freely and store what you need. 
With plenty of warmth, the R2 TechFace can stand alone on crisp mornings or layer beneath your favorite insulating layer or shell. 
Ultralight Black Hole® Pack 20L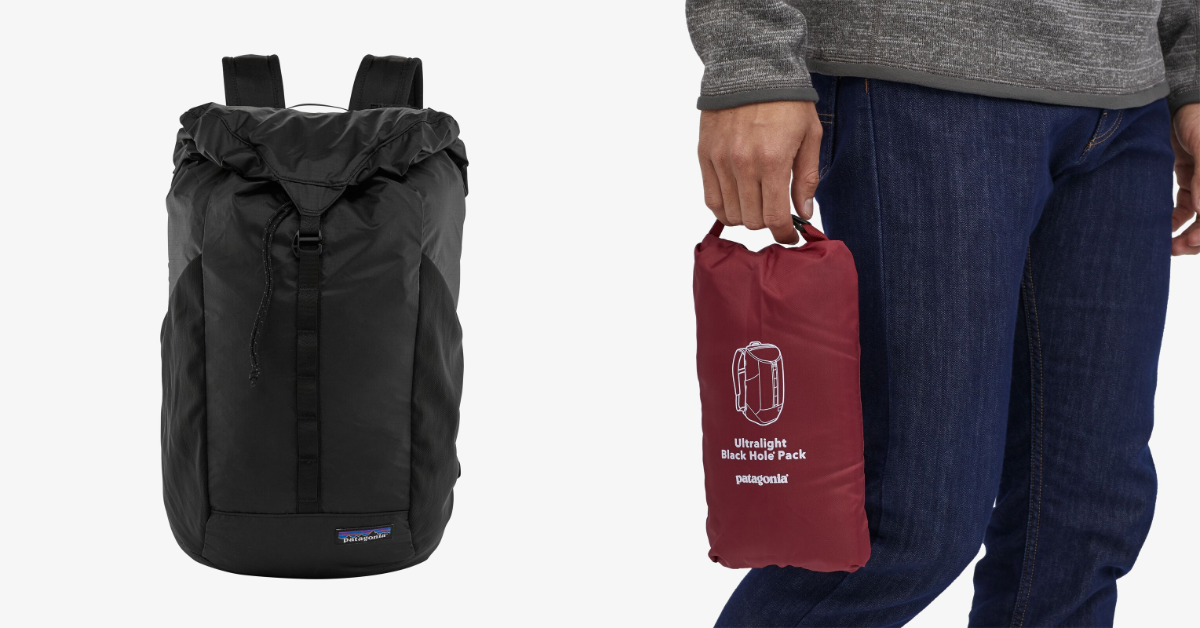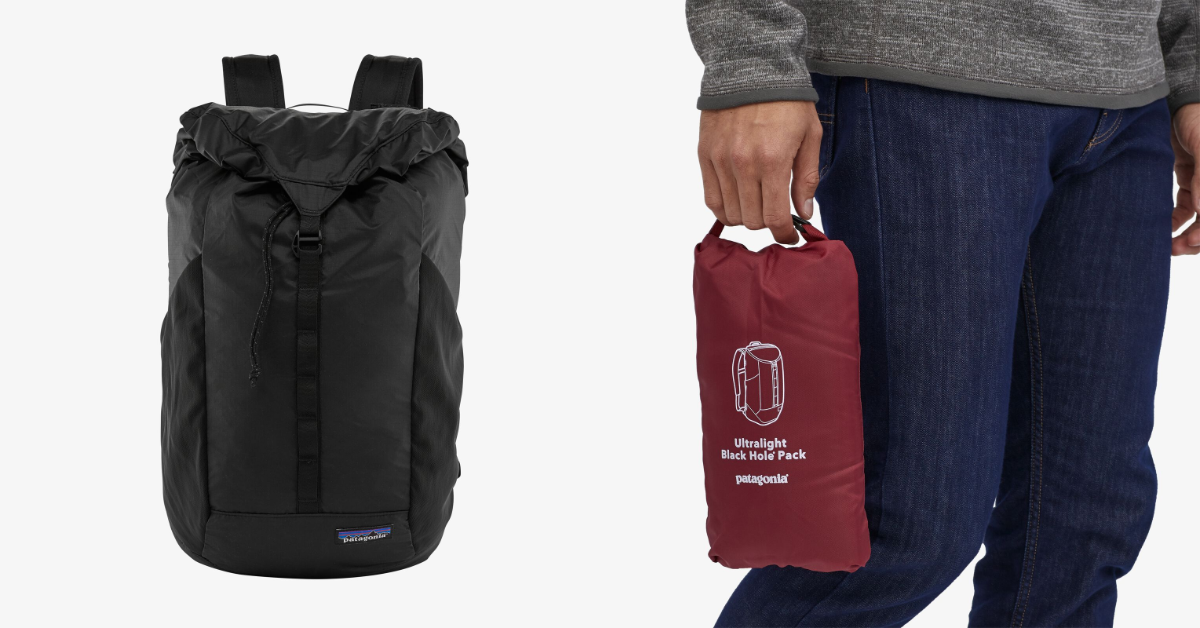 Next on the list is another offering from Patagonia, a stuffable daypack addition to their fan-favorite Black Hole® line. Weighing in at just under 11 oz., this 20L pack tucks into its own pocket when not in use, making it the perfect travel companion and all-around pack for when you need it most. 
With a simple cinch-cord design and flip-down latched lid, this pack is quick to load whether you're headed for the trails or rails. The 70D ripstop face fabric will stand up to years of abuse while the daisy-chain lined front allows for both various lashing points and lid closures. 
The pack also features two pockets – one internal that doubles as the stuff sack, and one on the lid for personal items like wallets, keys, phones, or headphones.
Smith Eastbank Casual Sunglasses


Our next brand is a favorite here at Busted Wallet, Smith Optics. We've covered many of their performance sport products from ski goggles to snow and bike helmets.  
For this year's gift guide, we decided to go with one of Smith's casual sunglass options. Built to the same standard as their activewear products, the Smith Eastbank sunglasses have stylish rounded lenses with a low profile frame. 
Lightweight and style-forward, the Eastbank is a fantastic option for adventurers looking for a single pair to head from the trails to the microbrewery. Available in seven colors from classic matte black to uniquely colorful tortoiseshell options, the Eastbank is a fun way to add a pop of color to your travel clothes. 
Oh, and one more thing, certain colorways also ship with Smith's tried and tested Chromapop polarization, which is some of the best in the biz. 
Vivobarefoot Gobi II Desert Boot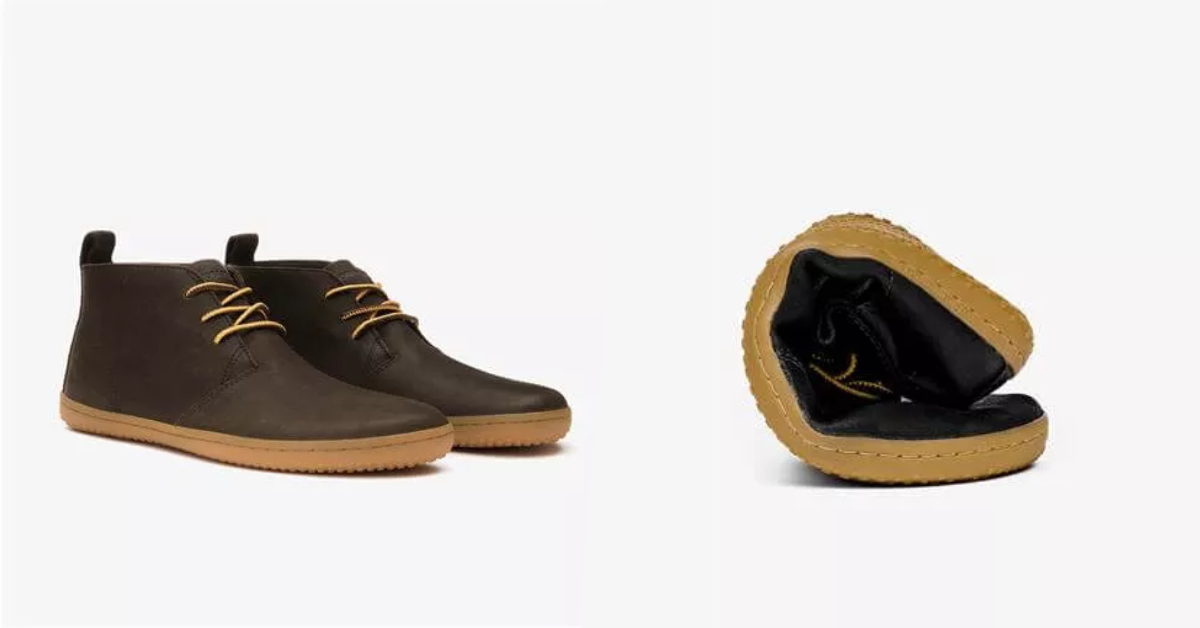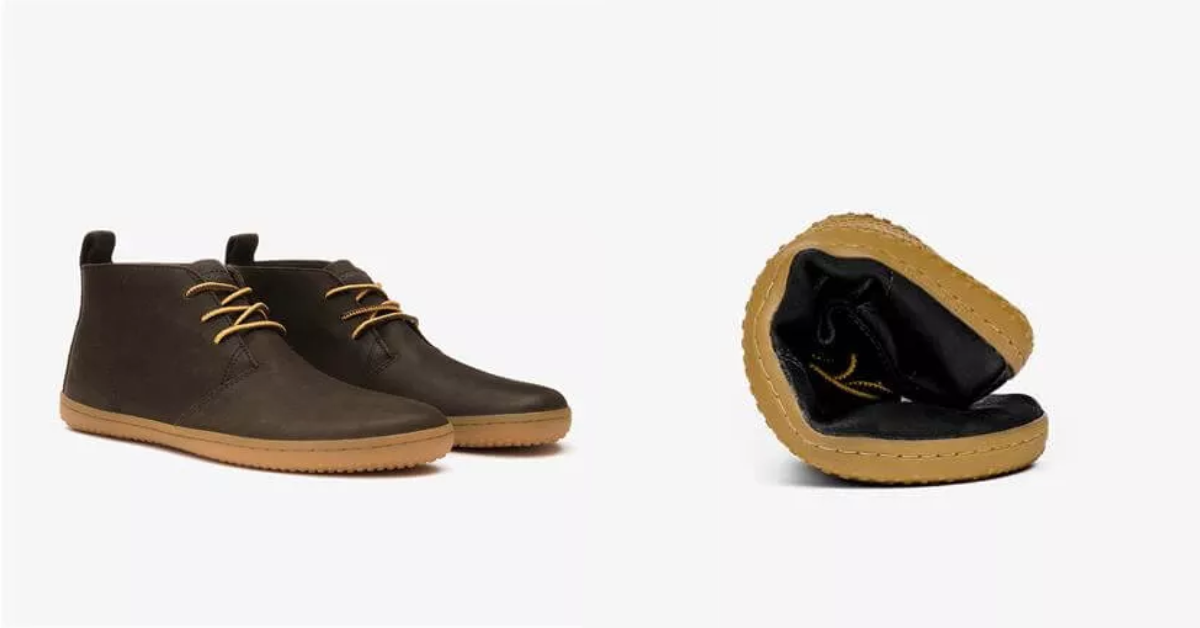 Next up, shoes! Barefoot shoes have been gaining popularity and credibility in the footwear space for years now, and Vivobarefoot is one of the best manufacturers out there. 
Frequently featured on best travel shoe lists, we had to see what the Gobi IIs were all about. Made from soft and supple natural leather, Vivobarefoot paired minimalist desert boot styling with their proprietary sole technology creating an ultra-comfortable walking shoe that strengthens your feet with each wear. 
Offered in two colors and whole sizes only, it did take a few orders to find the right fit and look. As a normal 10.5, I opted to go for an 11, but found that I preferred the tighter fit of the 10 later on. Seeing both colorways in person, I found the brown was more versatile and more casual than the Obsidian option – perfect for travel!
The coolest part of these shoes is the packability. For tight one-bag trips, you can tightly roll and stow the Gobi IIs thanks to their low-profile, flexible sole. 
Danner 917 GTX Casual Boot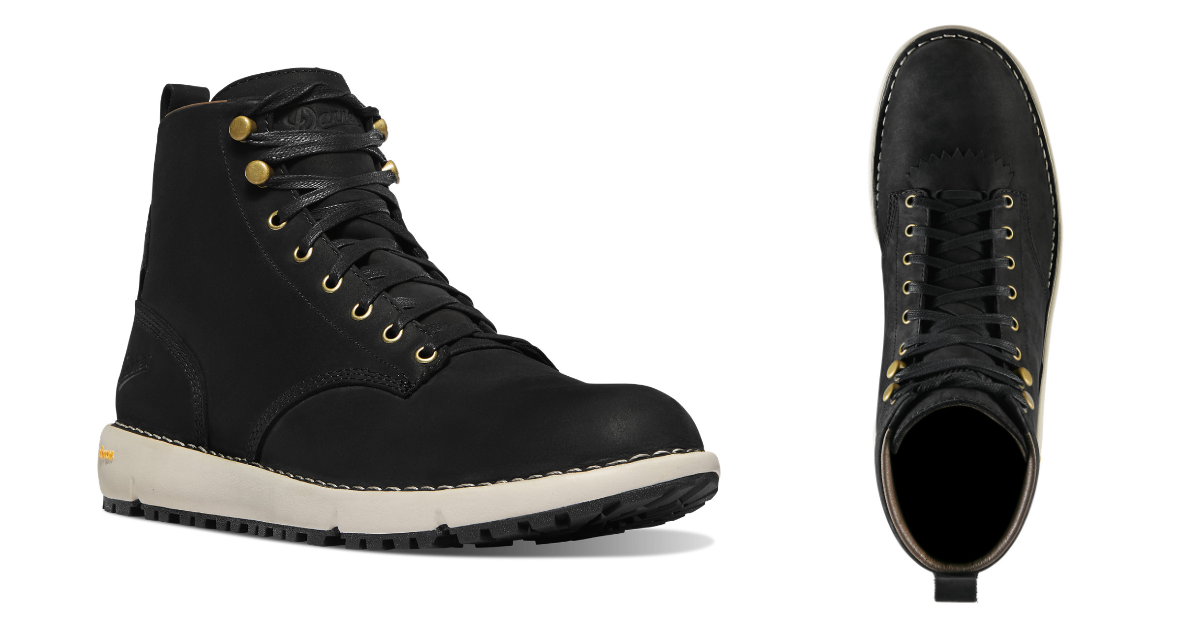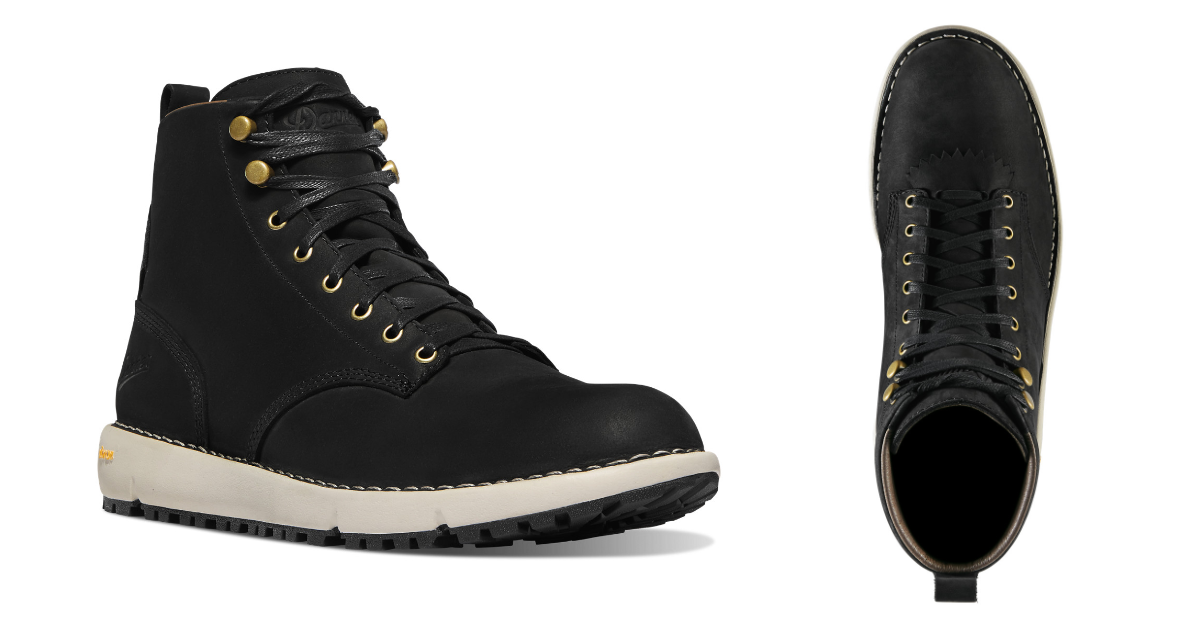 Sticking with shoes, we wanted to include a lifestyle-friendly boot that was versatile enough to hit the woods. We looked to another favorite of the site, Danner, for their Logger 917 GTX boots. While they are certainly styled as more of an urban boot, the 917s hold true to Danner's heritage of workhorse-built boots. The full-grain leather is what really makes the 917s stand out from the options on the market. The black upper is rich, and flexible without sacrificing support.
Also featuring a Vibram sole, GORE-TEX waterproofing, and swappable laces, the 917s are ready for whatever your adventure plans can throw their way. I personally preferred the alternate set of laces, which was a more traditional stretchy boot lace. I found the alternate set made the boots easier to lace and a touch of brown allowed the boots to match more outfit options.  
I am a 10.5 normally, and a 10.5 felt comfortable when laced up with a little wiggle room for thicker winter socks. 
Aer Zip Cardholder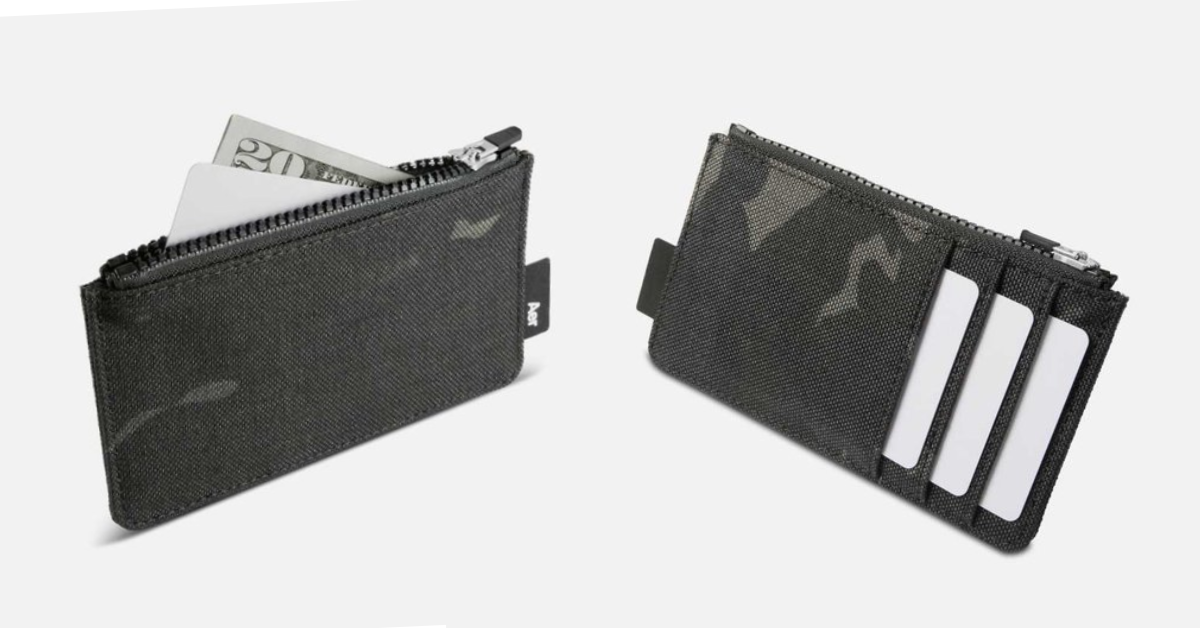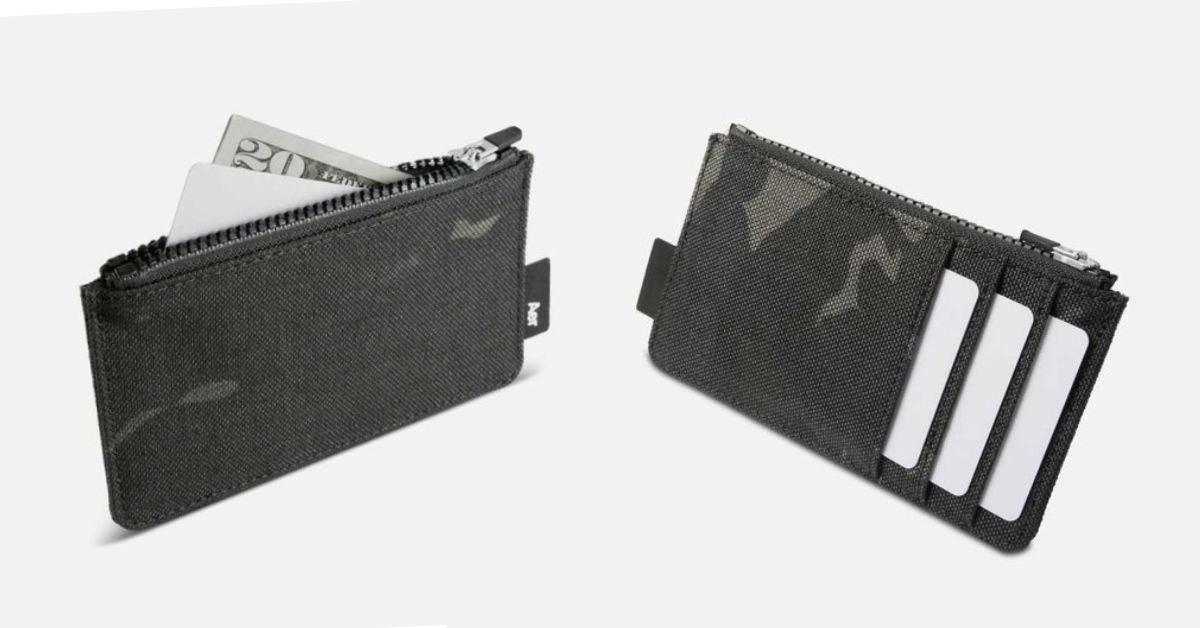 The next two are from another friend of the site, AerSF. The first is their Zippered Cardholder in Black Camo. Touted as their minimalist, everyday wallet, the Cardholder has subtle styling and a touch of green coloring in the camo print. 
With a roomy inner pocket, you can zip away your cash and other non-essentials such as gift cards, loyalty cards, a spare key, and more while keeping your ID and daily spending cards accessible from easy-glide external sleeves. The zippered pocket is also RFID blocking, so you can travel and commute safely with any sensitive cards, tags, and more.
The wallet is slim by design, so as long as you don't overload the zippered pocket, it'll easily slide into a front pocket for added peace of mind when traveling or catching your commute.
Made from 1000D nylon with a YKK® zipper, this wallet is built to stand the test of time, just like all of our previously reviewed Aer products. 
Aer Travel Kit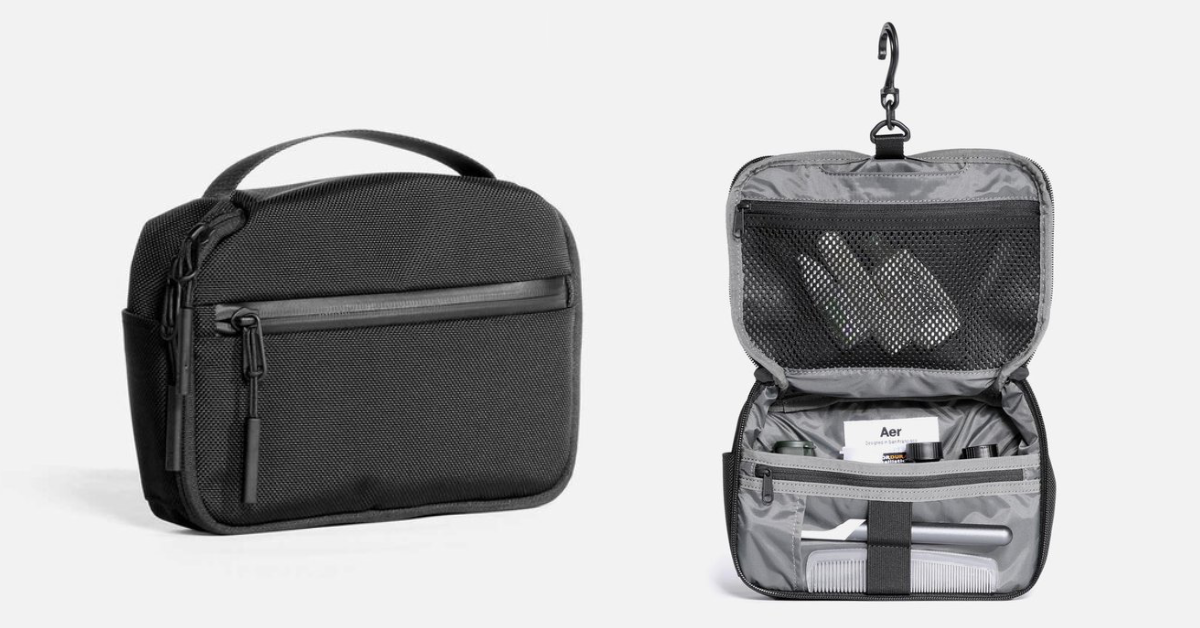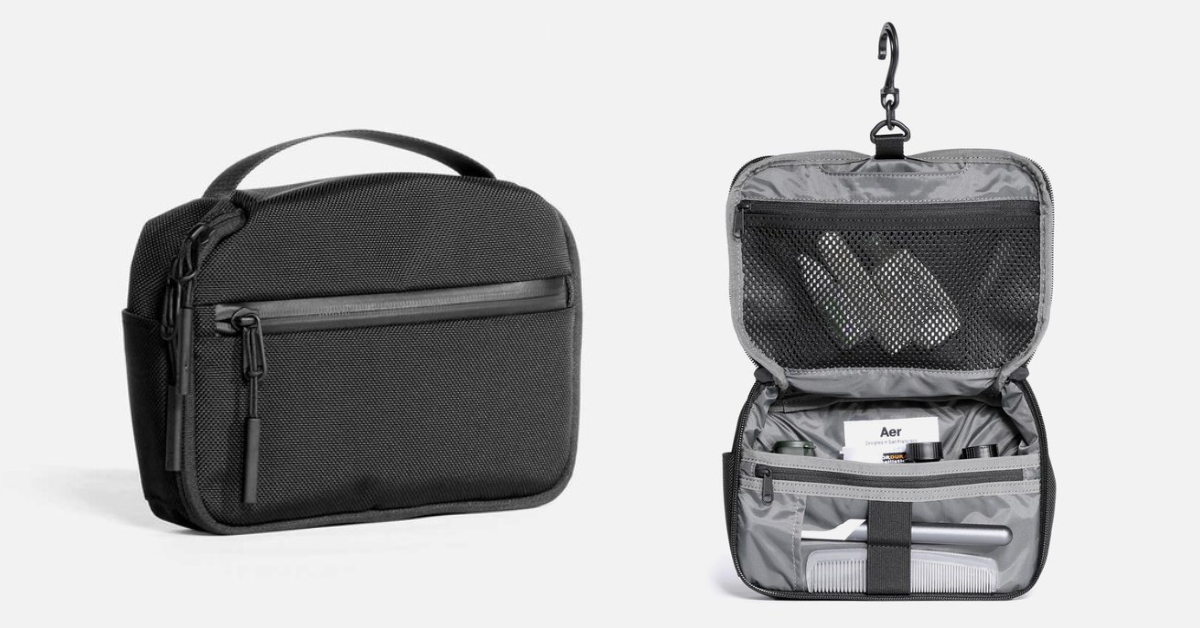 Another affordable option from Aer this year is their bombproof Travel Kit. Aer took the classic hanging clamshell travel kit design and upgraded it with thoughtful touches like an elastane toothbrush holder with a docking loop for the brushead and a water-resistant interior lining. With plenty of storage pockets, a nice carry-handle, YKK® zippers and a YKK® hook, Aer gave users options and durability. 
At .4 lbs, this travel kit won't make much of a difference in your pack – as long as you don't overload it! And with 1680D exterior fabric, this kit is even more abrasion resistant than the Cardholder. Despite all the functionality, this travel kit folds up clean and looks great with other Aer products or any of your favorite carry-ons. 
Hydrapak RECON™ 750 ML Bottle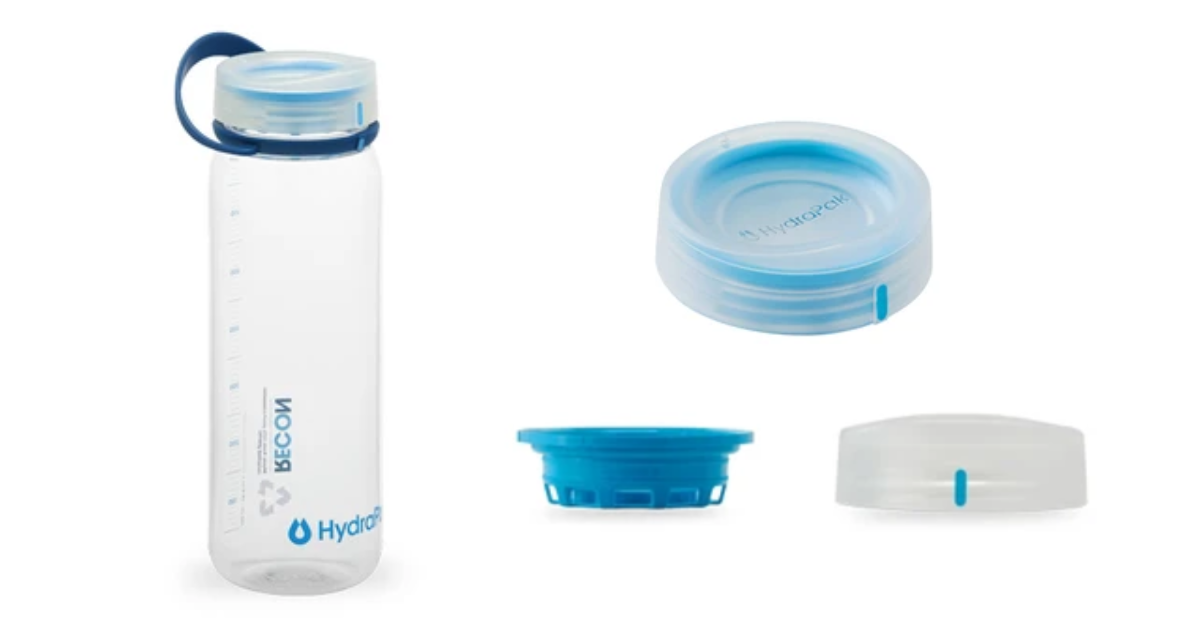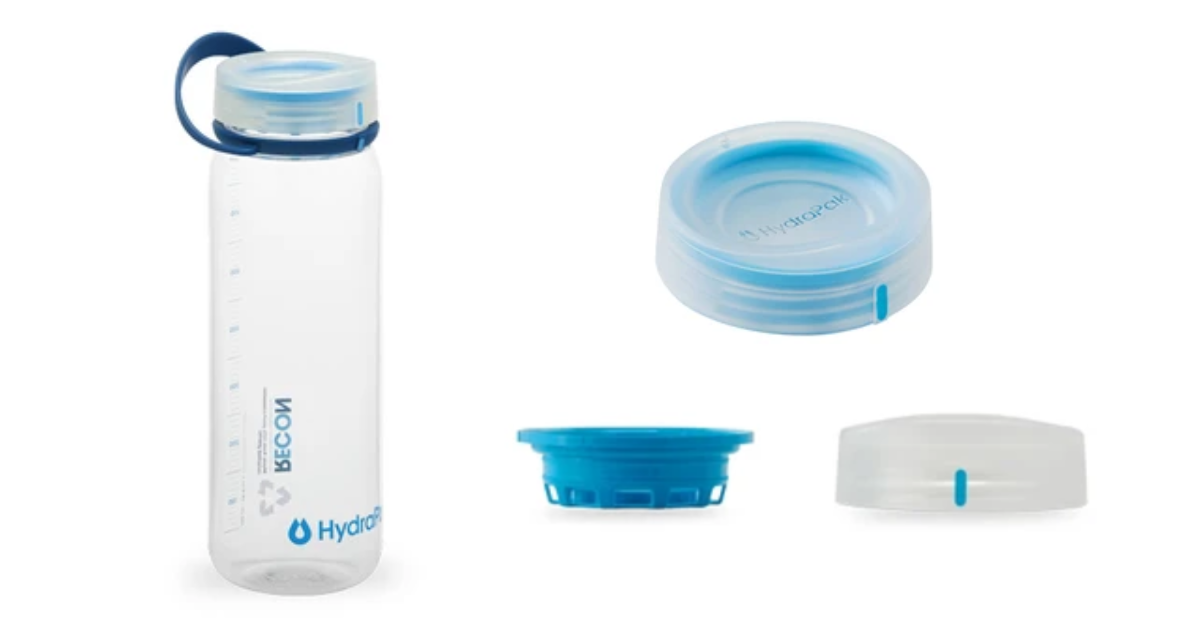 Last, but certainly not least, is hydration. Considering all that is going on this year, and the mounting pressure to protect this world we live in, we decided to feature an eco-friendly hydration option. 
Known for their soft and flexible flask style bottles, Hydrapak's new RECON™ hard-plastic water bottle series is made from 50% recycled materials – something anyone on your list can get behind. 
With a unique new cap design, a 180º turn of the cap opens up the bottle for effortless sips after a steep section of the trail or tough bouldering route. The RECON™ also has a carrying loop that sits nicely around fingers or clips perfectly to your favorite carabiner.