Greenhook Ginsmiths Beach Plum Gin Liqueur – Drink of the Week
Last month the folks at Greenhook Ginsmiths sent over some over their delicious American Dry Gin for our review panel to get their beaks wet. Included in the delivery box were a few samples of their Beach Plum Gin Liqueur. Needless to say, the team was intrigued with this specialty gin liqueur, which we discovered is the first commercial batch of its kind.
As we mentioned in our previous review that founder Steve DeAngelo starting making his own gin because he felt the liquor was neglected in the craft distilling marketplace and wanted to give gin the attention it deserves in the craft scene. What we learned about Greenhook through our first review is that they think outside the box when it comes to distilling. This extends to the creation of the Beach Plumb Liqueur. Story has it that DeAngelo wanted to make a Sloe gin. Sloe gins are red liqueur made with gin and sloe drupes, which are a small fruit relative of the plum. As he researched the process he discovered that sloe drupes were extremely hard to find. Looking for alternatives he remembered from his childhood that Beach Plumbs grew in the Rockaway Beach area. Upon further research he found that Beach Plums are exclusively native to New York and the Northeast Atlantic Coast.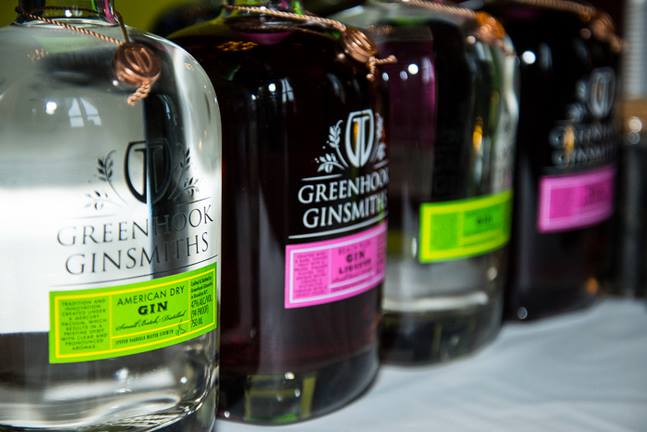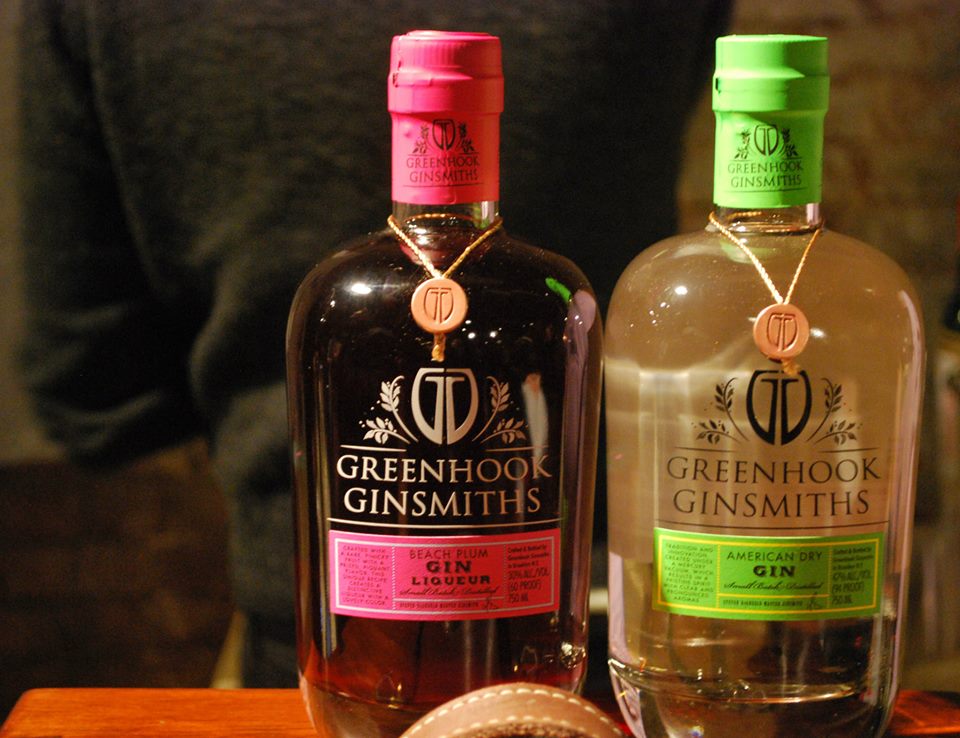 To make Greenhook's Beach Plum Gin Liqueur, DeAngelo and decided to use a whole-fruit maceration. Greenhook could have taken the easy rode and gone with a simple pressing method but as always, they don't take shortcuts. The entire Beach Plum Fruit is fused into the flagship American Dry Gin. This process takes about 6-9 months longer than the standard pressing method, the outcome is a beautiful gin liqueur with a much more complex flavor profile. After the maceration is complete, nothing is added to the infusion except a very small amount of sugar to slightly sweeten and enhance the notes of the fruit.
Those looking to get their hands on the Beach Plum Gin Liqueur might run into some difficulties as a limited batch of around 1800 bottles was produced, plus the fruit is seasonal, so the liquor will likely only come out once a year.
Greenhook Ginsmiths Beach Plum Gin Liqueur Breakdown
Proof: 60 (30% ABV)
Age: 6-9 months
Appearance: Deep Purple/Plum Colored
Nose: Berry, plum, floral, spice
Flavors: cherries, coriander, camomille, cinnamon
Price: $48.99 USD (750ml.)
Coming in at 7.9 out of 10 the Greenhook Ginsmiths Beach Plumb Liqueur is definitely recommended. When trying a new and innovative drink, it is important to be open minded as you will experience a combination of flavors that will likely be new to the average taster. Upon first sniff you will get an initial tart followed by some sour cherry notes on the nose. We also detected some aromas of citrus, cinnamon, and some spice. At first sip a subtle, bittersweet fruit hits the palate ending with a long, dry finish of beach plum notes which is topped off by some lovely coriander, and chamomile.
Overall, Greenhook Ginsmiths Beach Plum Gin Liqueur is incredibly unique and is worth trying, if you can get your hands on it. We here at Busted Wallet applaud the folks at Greenhook Ginsmiths on their unique approach when it comes to their products. They are willing to try new things in search of the next great cocktail. It's been decided that we need an office field trip to the Greenhook distillery to pick the brain of Steve DeAngelo and staff to see their creativity and careful distillation process in action!
MIX IT UP… "Chauncey Buck"
Ingredients: 1.5 parts. Greenhook Ginsmiths Beach Plum Gin Liqueur, 1/2 parts. Fresh lime juice,
Directions: Add all ingredients into an ice-filled glass. Stir to combine, top with ginger beer. Garnish with a lime wedge.